Ahh Langkawi, beautiful Langkawi, always quite the sight to behold at sunset.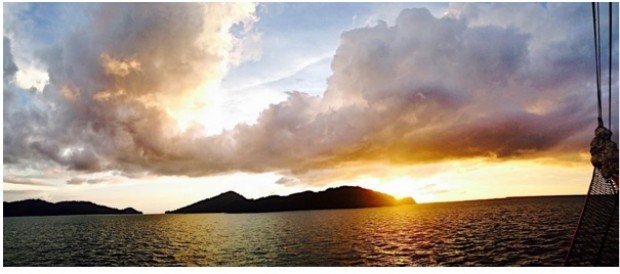 Lying off the northwestern coast of Peninsula Malaysia, the picturesque islands that make up Langkawi are enveloped with an enchanting heritage of myths and legends. One of the most famous ones is about the two giants who created Machinchang Mountain, which is accessible from the Machinchang Cable Car Trail.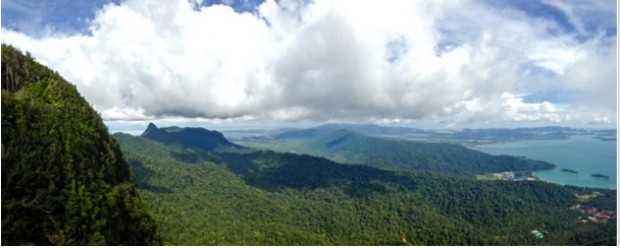 According to local folklore, Pulau Langkawi (Langkawi Island) derived its name from the eagle, or "helang". In old Malay, "kawi" means reddish brown, thus Langkawi means "reddish brown eagle".  
Also read: Beach Please… Let's Stroll Down Langkawi the Secret Sanctuary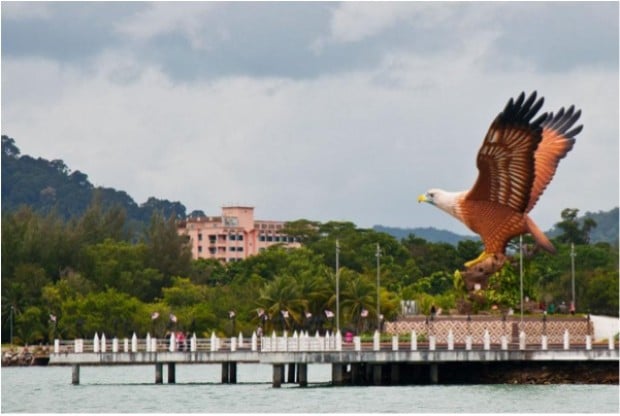 Image Credit: mynikfoto
True to its name, these eagles are found in abundance here. At the Kilim Karst Geoforest Park, visitors can watch the magnificent eagles up-close in their natural habitat. The two particular species that can be found are the Brahminy Kite Eagle, and the White-bellied Sea Eagle.
Image credit: Ahmad Naufal
I was lucky enough to witness eagles swoop down to water level to catch their prey. It was absolutely amazing and thrilling, and for a moment, I even felt like I was filming for National Geographic – albeit using a three-times-zoom function on a wonky camera. Jokes aside, visitors should not try to feed these birds any human food as it could be potentially damaging to the eagles' health.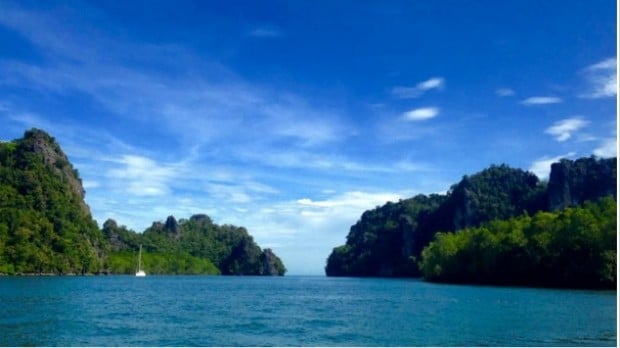 Forming one third of the Langkawi Geopark, the Kilim Karst Geoforest Park is developed on the oldest limestone of Malaysia. Created almost 500 million years ago, much of the Kilim's rock is made up of the Setul Formation. These natural rock formations give it a spectacular landscape of nearly vertical karstic hills with varying shapes and sizes. For example, the one shown in the picture below looks like a turtle sitting atop a hill!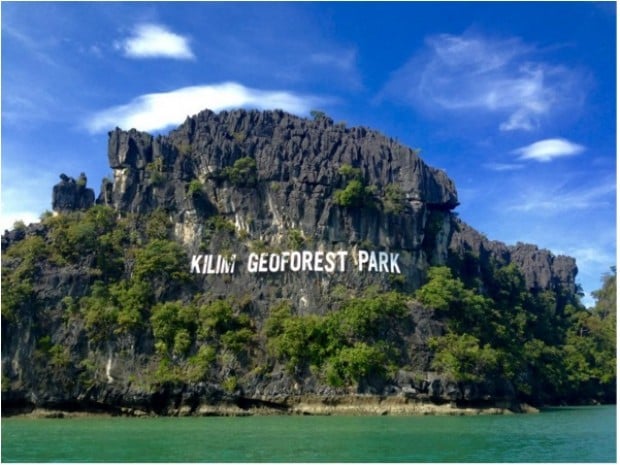 Touring the Kilim Geoforest National Park by boat, visitors will be taken through the incredible mangrove forests along the narrow valleys of the limestone rock formations. The Kilim Trail, as it is called, features wildlife such as mud crabs, monkeys and monitor lizards. Fossils can also be found in Kilim's rocks, particularly at Pulau Anak Tikus (Fossil Island).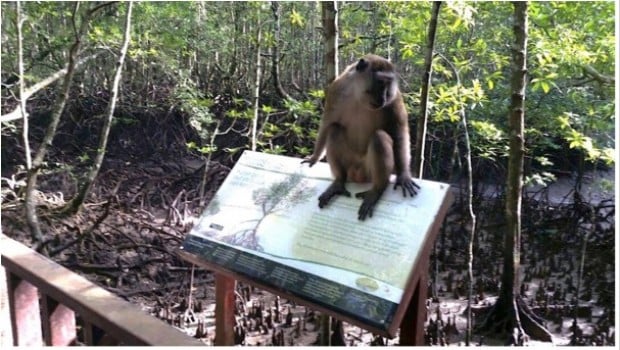 Several caves can also be found here and one of the caves which we visited was Gua Kelawar, which literally translates to "Bat Cave". The name speaks for itself; thousands of insect-eating bats can be found clinging onto the ceiling of its main cavity.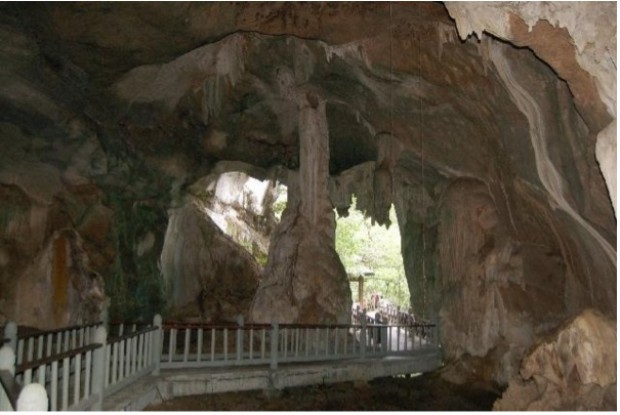 Image credit: MGA73bot2
Another interesting feature of this cave is the occurrence of old oysters attached to the cave wall and roof – proof that the cave was once submerged some thousands of years ago! For those afraid of bats, fret not! They don't bother humans much and if you're feeling quite queasy from the smell, keep walking and you'll be out of the cave in no time.  
Following our two-hour boat ride and cave visit, we were brought to a floating restaurant and fish farm, Hole In The Wall. Fresh seafood is served here and visitors who are not put off by a little slime are more than welcomed to pet and feed Johnny and Ginny, the floating restaurant's very tamed and friendly resident stingrays. Don't worry, they don't bite!
Also read: Langkawi Sky Bridge Allows Visitors to Connect with Nature
Image credit: Traveling Boy
The Kilim Karst Geoforest Park offers a moderately easy trail, and visitors only need to sit tight on a speedboat most of the way. Life jackets are provided for the boat ride and the boat drivers will slow down if you ask them to. If you prefer to explore the smaller crooks and crannies of the mangrove forest, feel free to hire a kayak and paddle at your own pace. Make sure you slather on that sunscreen if you don't wish to get a sunburn! For more information on the boat rides and kayaking through the mangroves, check out Kilim Geopark and Mangroves Tour.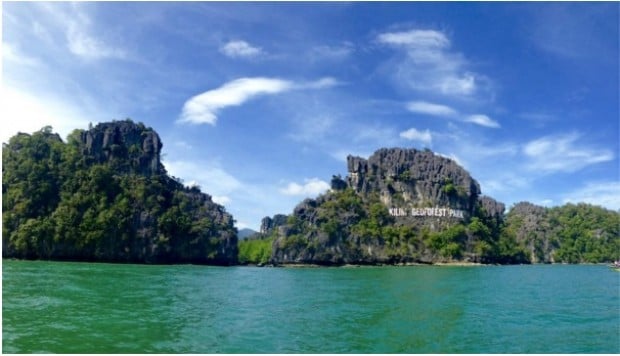 Being placed in the middle of these ancient and massive limestone formations while surrounded by mangrove forests, one can only look up in awe of Mother Nature's creations. Possibly my favourite part of the trip, this is unquestionably, and surely, a must-see when visiting Pulau Langkawi.
This trip was part of the ASEAN Celebrity Explore Quest Malaysia 2015 and was made possible by Tourism Malaysia.