You've done your homework and you've gotten your NZ Working Holiday Visa for Singaporeans. You are brimming with excitement, frisky with anticipation, and your chakras are ready for new stimulations from the New Zealand wilderness.
But hang on, how exactly are you going to survive your New Zealand working holiday?
Fortunately, you have found your way to this article, so you can benefit from someone who just completed a journey similar to what you will embark on. Here are the essential pellets of information to get you started!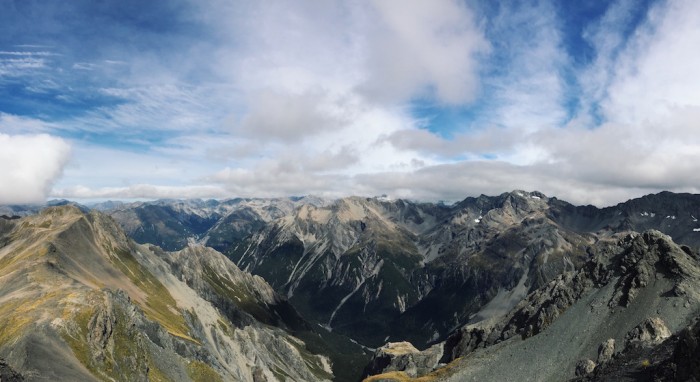 Also read: New Zealand's Top 10 Holiday Activities
1. Finding jobs
Right off the bat, make sure you have these documents before finding work
Copies of your working holiday visa
An IRD number: You will need the non-resident/offshore individual IR742 which you can obtain from any post office. It contains a list of all the documents required to apply for an IRD number. Fill up that form and post it. It takes approximately 2–4 weeks for your application to be processed, and you can always call to check your IRD if you are unable to stay at the postal address you indicated in the form.
A bank account
If you are looking for jobs in orchards or packhouses, the key is to know the harvesting seasons for the different produce, as well as the regions that have them aplenty. After that, it's a matter of being at the right place at the right time.
Some jobs are available year-round, like work in farms, hostels, restaurants, factories (Talleys, Sanford, etc.) and vineyards (although demand peaks during harvest and pruning months). Also, you can expect any harvest season to be followed by a spike in demand for packhouse workers.
There are a few ways to go about finding jobs. Backpackerboard is the go-to website for many backpackers and you'll find a variety of job postings here. This is definitely one of easiest and quickest places to find jobs or simply to keep a lookout on the demand for workers. There are other websites like Trademe, PickNZ and BBH (great if you are looking for jobs in hostels) but I personally had more luck with Backpackerboard. Alternatively, check out the noticeboards in hostels and supermarkets like Countdown, PaknSave and New World.
Another rather effective way, which I came to discover along the way, is to simply show up in a town known for a particular seasonal work, and stay in a hostel that can link you up with contractors. Such hostels would normally indicate this option in their websites. Many hostel owners act as middlemen between workers and contractors/factories, and it is usually much easier to obtain jobs through such middlemen. My hunch is that the contractors/factories allocate quotas for hostels to fill. Depending on how helpful the hostel owners are, they might either throw you a list of contractors that they have, after which the onus is on you to make calls, or they might go a step further and match you with the contractors. Most of the time though, it comes with a condition, including staying at the hostel for the particular duration you're working.
From my experience, walking-in is almost always a futile exercise. To cite an example, my friend was able to secure a job for a factory position only through an agent/middleman despite countless walk-in attempts.
Image credit: Shinya Suzuki
2. Wwoof, Helpx and Workaway
Wwoof, HelpX and Workaway are fantastic platforms to find work in exchange for food and accommodation. Wwoof is strictly for organic farm jobs while HelpX and Workaway list a variety of jobs – in orchards, farms or even as au pairs.
While Wwoof is a little more expensive to sign up for, it seems to generate quicker responses. Workaway is a little newer than HelpX, and has a more appealing interface but HelpX appears to have a larger pool of hosts. All of these platforms require you to pay membership fees to gain access to hosts, and subscribing to one would suffice as many of the hosts would post notices on multiple platforms. Regardless, it is pretty important to contact the hosts in advance – possibly a month or so ahead – to secure a spot, especially for jobs that are high in demand.
I found that working in exchange for food and accommodation is great at the beginning of your trip. It gives you time to get your bank account set up, apply for an IRD number, perhaps look for a car and really just settle in. It's also perfect when you halfway through your trip – jobless, penniless, and in dire need of a place to stopover while looking for a paid job.
You could therefore alternate between finding paid jobs, travelling and wwoofing (people tend to use this as a blanket term for working in exchange for food and accommodation).
Personally, I preferred working in animal farms through the platform of Wwoof/HelpX/Workaway instead of getting a paid farm job. Farm work is tough. Compared to picking mandarins or apples, you will need to put in a lot more effort in order to earn the minimum wage. A lot of picking jobs pay by piece rate, in which you could easily earn more than the minimum wage. On that note, you're probably better off working in a farm in exchange for food and accommodation than as a paid job.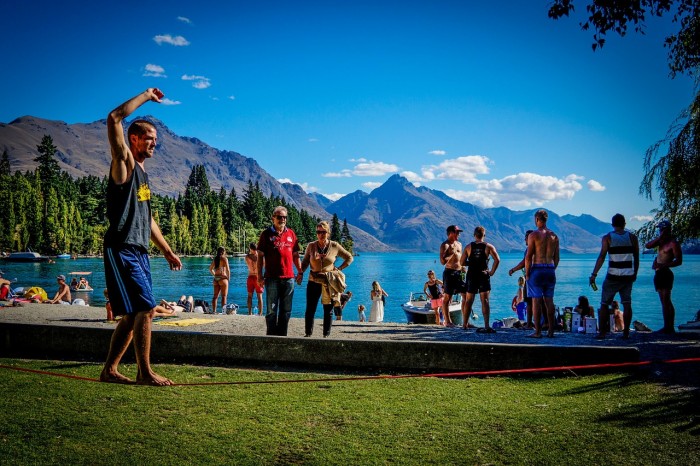 3. Banks
There is a plethora of schemes available but the two essential functions you will want your bank account to have is:
Eftpos for daily payments (NETS equivalent in Singapore, only more extensive since transactions in NZ are mostly cashless).
Debit functions that will allow you to make online payments (booking ferry tickets, booking flights, etc.). Be sure to check the documents that are necessary to open a bank account before you head down or you'll be making extra trips.
Frankly, all the banks offer the basic services that backpackers will need. All of them have different merits, so it really depends on which is better suited to your needs. But among the dizzying array of banks to choose from, and having done banking with both BNZ and ANZ, I'd recommend ANZ. ANZ has a wide range of branches located all over the country but more importantly, it does not include a charge for the debit functions, unlike BNZ which charges $5 per month for it.
The process of applying for a bank account is relatively fuss-free and streamlined. You first make an online application and book an appointment for a later date so that the banker will have the essential documents ready upon your arrival.
4. Mobile providers
Vodafone and Spark are probably your best bets for a network provider. From my experience, these two mobile companies generally have better country-wide coverage and reception than the rest. Both service providers have phone apps to complement the management of your phone plans but there are subtle differences.
A Vodafone $29 prepay deal offers 1.5GB data per while Spark's $29 prepay deal offers 750MB of data per month, with 1GB of wifi everyday – that is, you can access the wifi spots/booths which are located all over the country. Also you get Spotify Premium on some plans with Spark, which is sweet! Spark is definitely more appealing in that aspect. That said, I was also really fond of the Vodafone $9 Prepay plan, especially for the months when I was working regularly, had stable wifi in the homestay I was at, and had no real need for data. Besides, Vodafone offers weekly deals where you can buy data bundles should you realise you need them for a couple of days.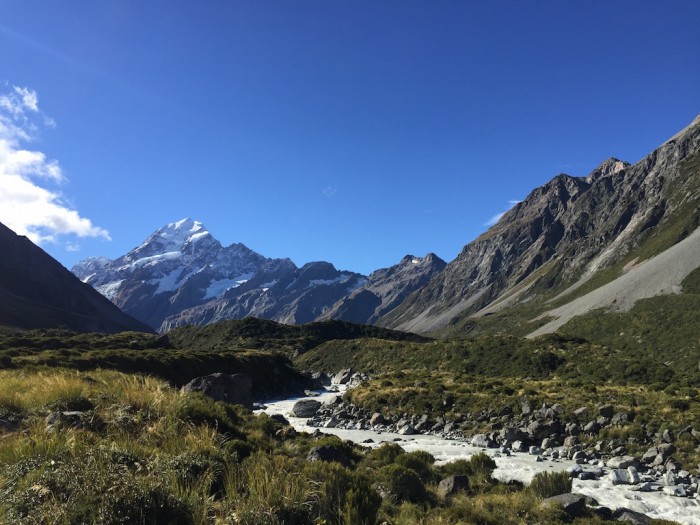 Also read: 15 Must-Visit Attractions in New Zealand's North Island
With that, you've gotten yourself a starter-kit for a kiwi adventure. Make the best of your New Zealand working holiday!