The land of the Kiwi is known for its breathtaking beaches, bays and mountains. However, New Zealand's lakes are often forgotten. With so many gorgeous beaches and a stunning coastline, you can't really blame anyone. However, should you be travelling in New Zealand, you really have to drop by these stunningly beautiful lakes.
1. Lake Taupo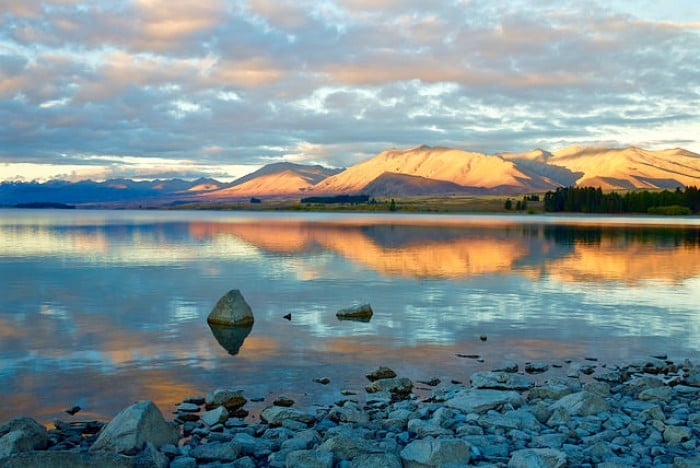 Image credit: Susanne
Located right in the middle of New Zealand's North Island, Lake Taupo is the largest (and some say most spiritual) lake in the country. It is drained by New Zealand's largest river, the Waikato River, and a result of volcanic activity. Many travellers pass by as they venture on to do the Tongariro Crossing, which is 6-hour hike over an active volcano and through a national park – it's one of the must-do activities in New Zealand. However, Lake Taupo is already worth a trip in itself. The 10 metre high Maori carvings are extremely beautiful and fascinating – but only accessible by boat. The area is in general very good to learn about the Maori, the indigenous people of New Zealand.
2. Lake Quill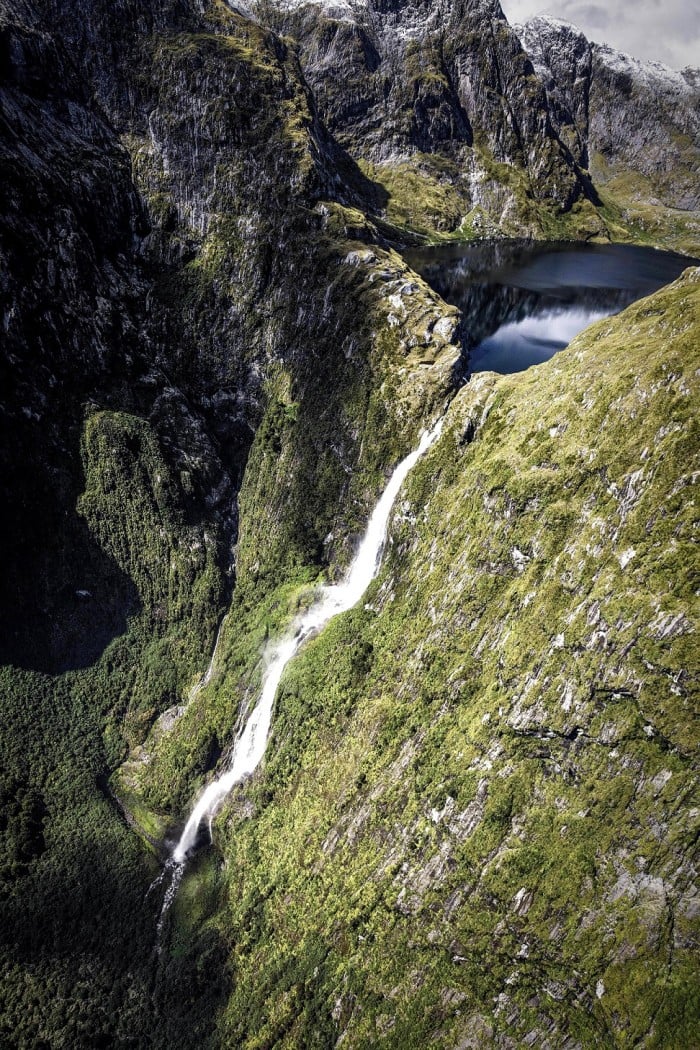 Image credit: zreofiregs
Lake Quill is one of my favourite lakes in the world. No matter where you come from or where you have travelled to already, I bet you that Lake Quill will still amaze you. Unlike most other lakes, this one is located high up in the mountains in the Fiordland National Park and funnels in the Sutherland Falls. The lake itself is only (easily) accessible via helicopter. However, if you track along the Milford Sound, you will be able to see the fairy-like waterfall seemingly coming out from nowhere.
3. Lake Rotorua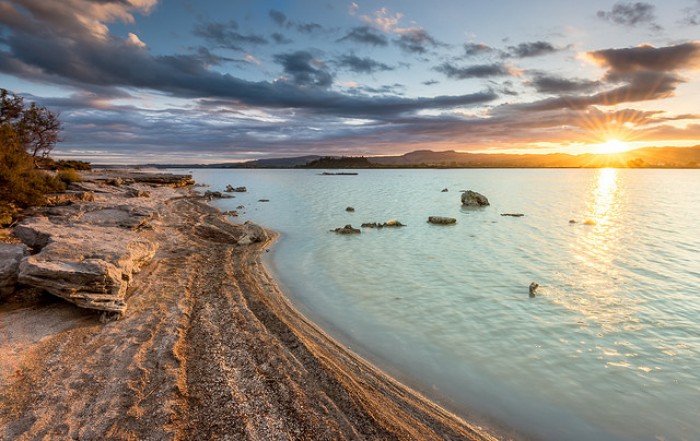 Image credit: Adrian Hodge
This one isn't far from Lake Taupo. If time is on your side when driving down from Auckland, then you really should take a detour to Lake Rotorua. Like most lakes in New Zealand, this one too is a result of volcanic activity. The circular-shaped lake has one of the most scenic routes going alongside its shores. As the lake isn't as big as others, you can easily drive once around it. Occasionally the water of the lake can have a yellow-green hue – don't worry, it isn't polluted. However, due to geothermal activity the lake has a very high sulphur content, which makes it appear almost magical.
Also read: Top 20 Money-Saving Tips for Visiting New Zealand
4. Lake Wanaka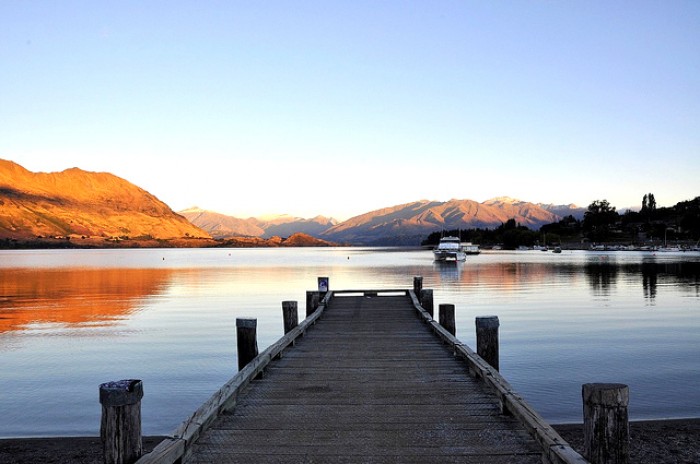 Image credit: Ingjye Huang
When it comes to lakes on the South Island, most of them are located on the western side of the island, hidden in the sparsely populated mountain terrain. The same counts for Lake Wanaka, as there is only a small village at the south of the lake. However, New Zealand is never short of incredible scenic drives. A road going to the west coast passes directly along the shores of the lake and provides (no matter what the weather is) a fascinating panorama view of the lake and the surrounding mountains. If the shimmering blue of the water doesn't make you go 'wow', then there is something wrong with you.
5. Lake Hawea
Image credit: russellstreet
The region of Otago has due to its mountain geography the highest density of lakes in New Zealand. Lake Hawea is very close to Lake Wanaka and stretches 20 kilometres through the mountains. Lake Hawea is, however, more popular for outdoor activities, such as fly fishing, kayaking as well as wind and kite surfing. The mountains around the lake are quite high and will have a snow-dipped white top in the winter. If you are into biking or hiking, then you will enjoy the various trails around the lake.
6. Lake Matheson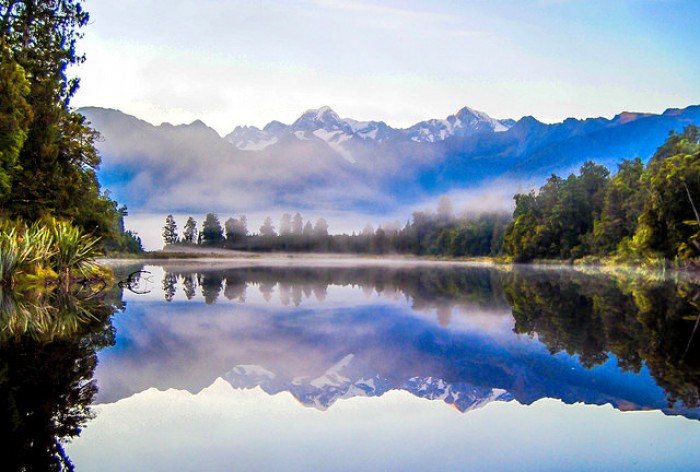 Image credit: Ingrid.la
It's a call to all landscape painters! Lake Matheson offers a very special sight that will set many in instant awe. Being closely located to the Fox Glacier on the west coast, the lake is famous for reflecting views of Mount Tasman and Mount Cook. No matter if you are going to paint or not, Lake Matheson totally invites you to camp for a few days just to enjoy the views. Seeing the reflection change in different light will remind you of why you came to New Zealand in the first place – because there is just nothing like it.
7. Lake Ohau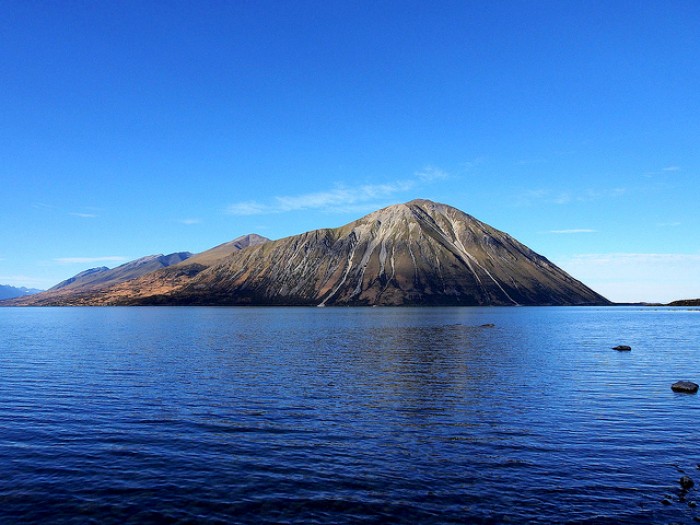 Image credit: digitaltrails
The snow filled mountains around Lake Ohau are a popular destination for snowboarders and skiers from all over the country. Have you ever descended a slope while taking in views of a sparkling blue lake at the bottom? It is a rare sight that one doesn't get to enjoy that often. Located in between Christchurch and Queenstown, Lake Ohau is fairly accessible and really should be on your route when you travel through the South Island. Considered a favourite among the locals, one simply has to lay one's eyes upon on it.
8. Emerald Lake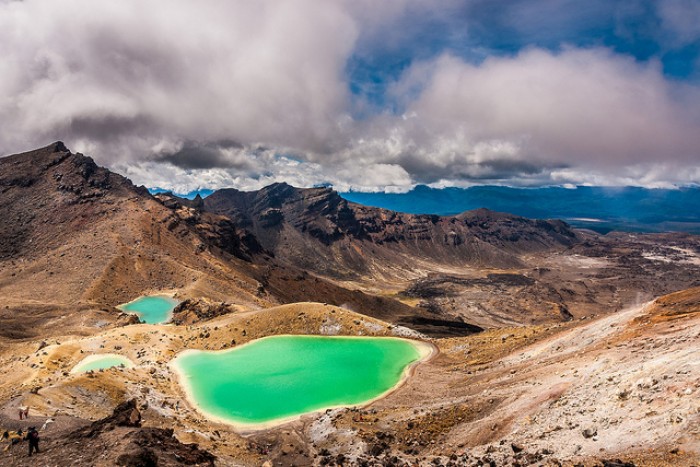 Image credit: mhx
It is definitely the smallest lake on the list, but perhaps also one of the most curious ones, as it has one distinctive feature – an otherworldly colour. Emerald Lake gets its name from the colour of its water, which is caused by dissolved minerals and the surrounding geothermal activity. The Emerald Lake is on top of a mountain and part of the Tongariro Crossing. The hike up to the lake goes through rocky terrain that is also known as "the Devil's Steps". When you reach the top, all your hardwork will instantly pay off.
Also read: 20 Incredible Experiences You Must Have in New Zealand