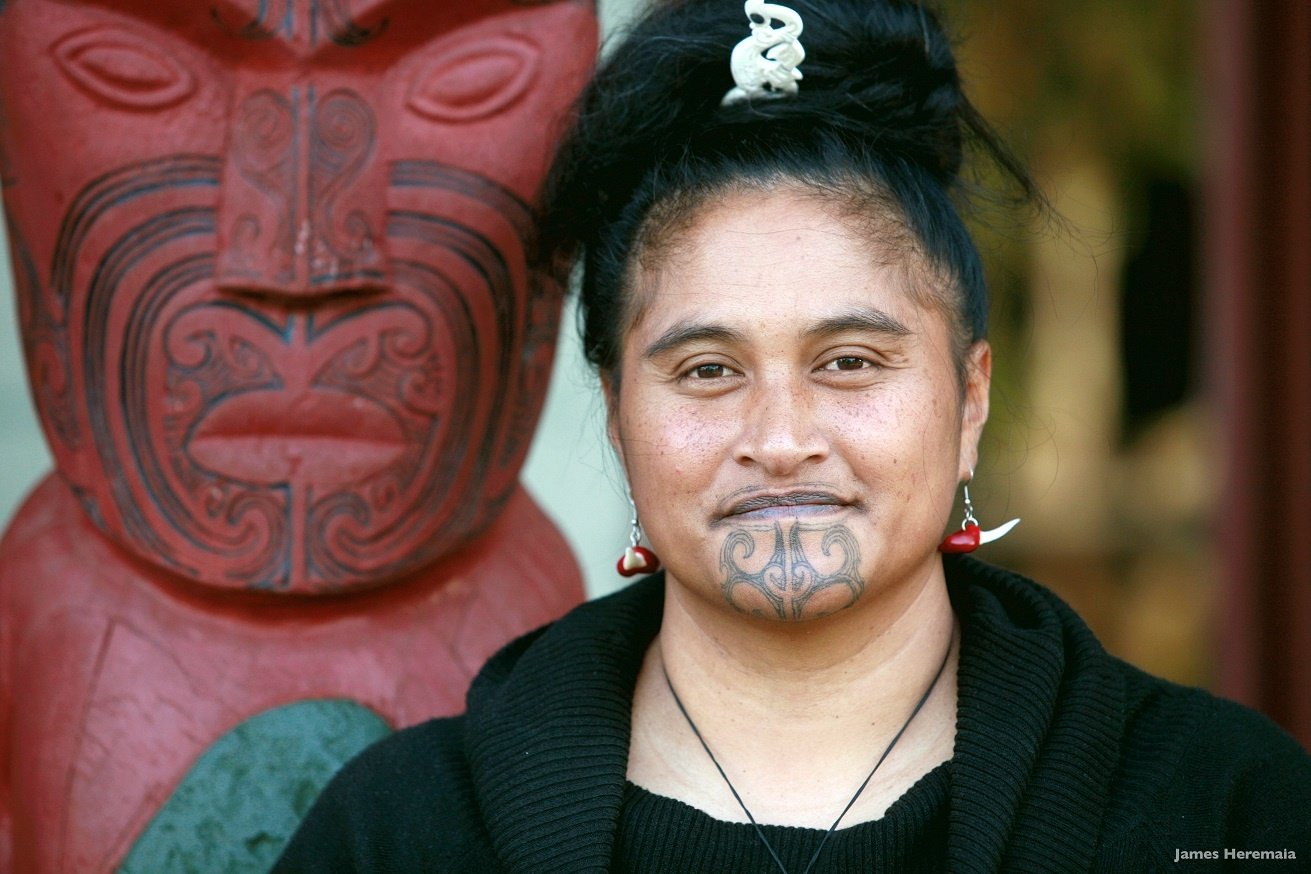 Image credit: James Heremaia
Māori are respected as the tangata whenua — the indigenous people of the land of Aotearoa New Zealand, and their culture is an integral part of local life.
Visitors to New Zealand are presented with diverse opportunities to experience Māori culture first-hand all over the country.
Traditionally, Māori were skilled artisans, known for their intricate weaving and carving as well as accomplished hunters, fishers, gardeners and warriors. Late in the 18th century, Europeans started arriving in New Zealand — first whalers and sealers, then missionaries and settlers.
Here is a list of some of the many experiences visitors can have that showcase Maori culture.
Northland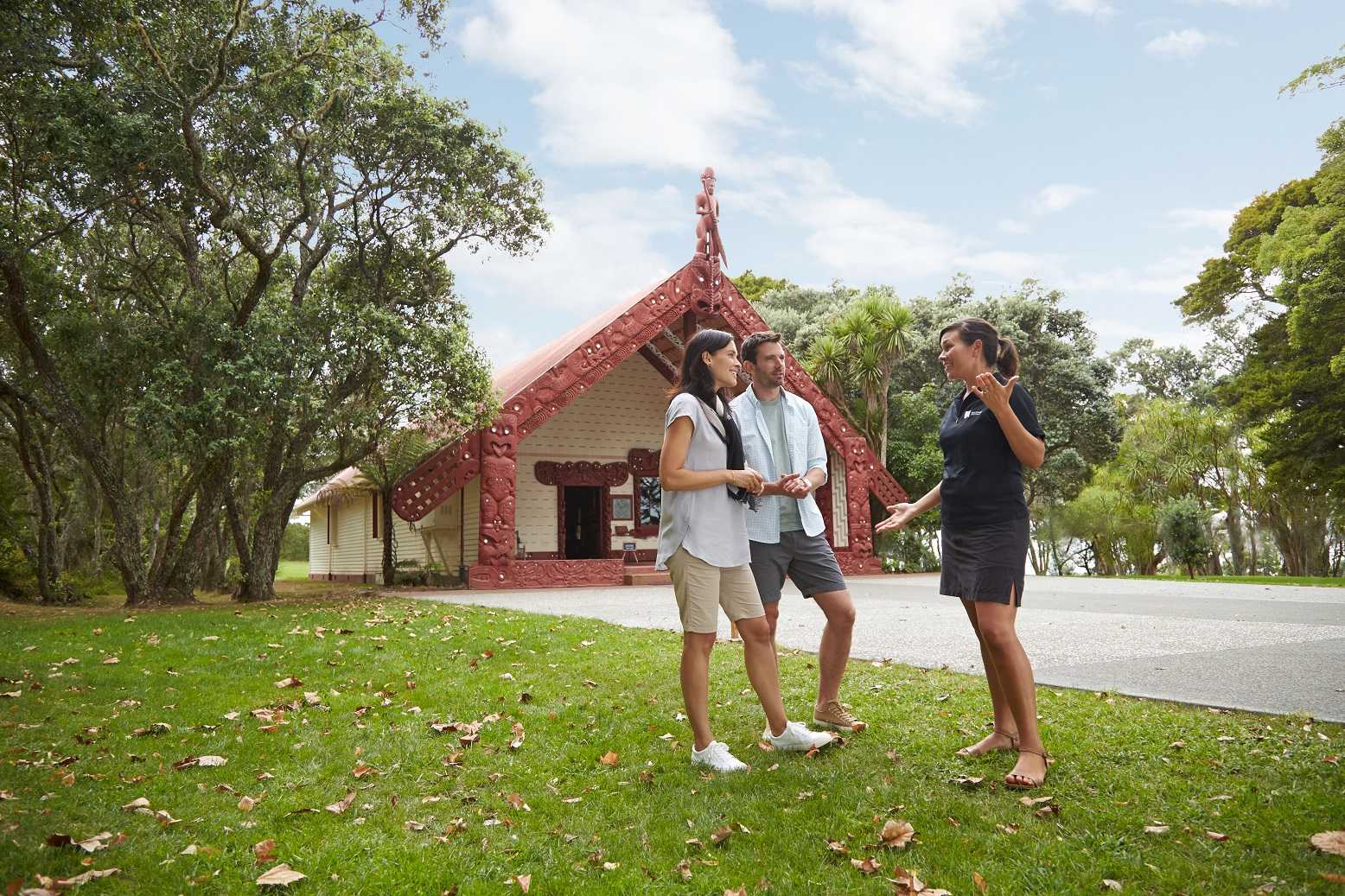 Image credit: Sara Orme
Museum of Waitangi
Northland is home to the Museum of Waitangi which opened in a new visitor centre in 2016 on New Zealand's national day, Waitangi Day (February 6).
The Museum of Waitangi – formally named Te Kōngahu – sits on the historic site recognised as the birthplace of the nation of New Zealand which is where the Treaty of Waitangi was signed on February 6 in 1840.
The museum is a modern and comprehensive showcase of the role of the Treaty of Waitangi in the past, present and future of New Zealand. Home to many valuable and significant historic pieces previously scattered through museums and private collections throughout the country and overseas.
Footprints Waipoua
In the company of locals, a guided night walk into the Waipoua Forest is an out of this world experience to discover the Māori creation story and meet towering Tane Mahuta — Lord of the Forest and the tallest of New Zealand's ancient kauri forest giants.
A North Island must-see, towering Tane Mahuta is the country's largest kauri tree. Believed to be up to 2000 years old and still growing, it stands tall at nearly 18 metres to the first branch and 4.4 metres in diameter. Footprints Waipoua will guide you through the forest, telling you their history and legends.
Auckland
Waka on the Waitemata
Long before Auckland became New Zealand's largest and most cosmopolitan city, it was a haven of plenty for the Māori tribes who inhabited its gentle coastline.
It's on the beautiful Waitemata Harbour that a new cultural experience 'Waka on the Waitemata' blends history and tradition with an authentically inspired combo featuring a waka (traditional canoe) voyage and Māori cuisine experience hosted by Big Foody.
As the hosts tell tales of the ancient waka migration across the vast Pacific Ocean to the shores of Aotearoa, guests enjoy spectacular views of the Hauraki Gulf Marine Park and dine on Māori cuisine featuring hangi (earth oven) and seafood seasoned with native herbs and spices.
Rotorua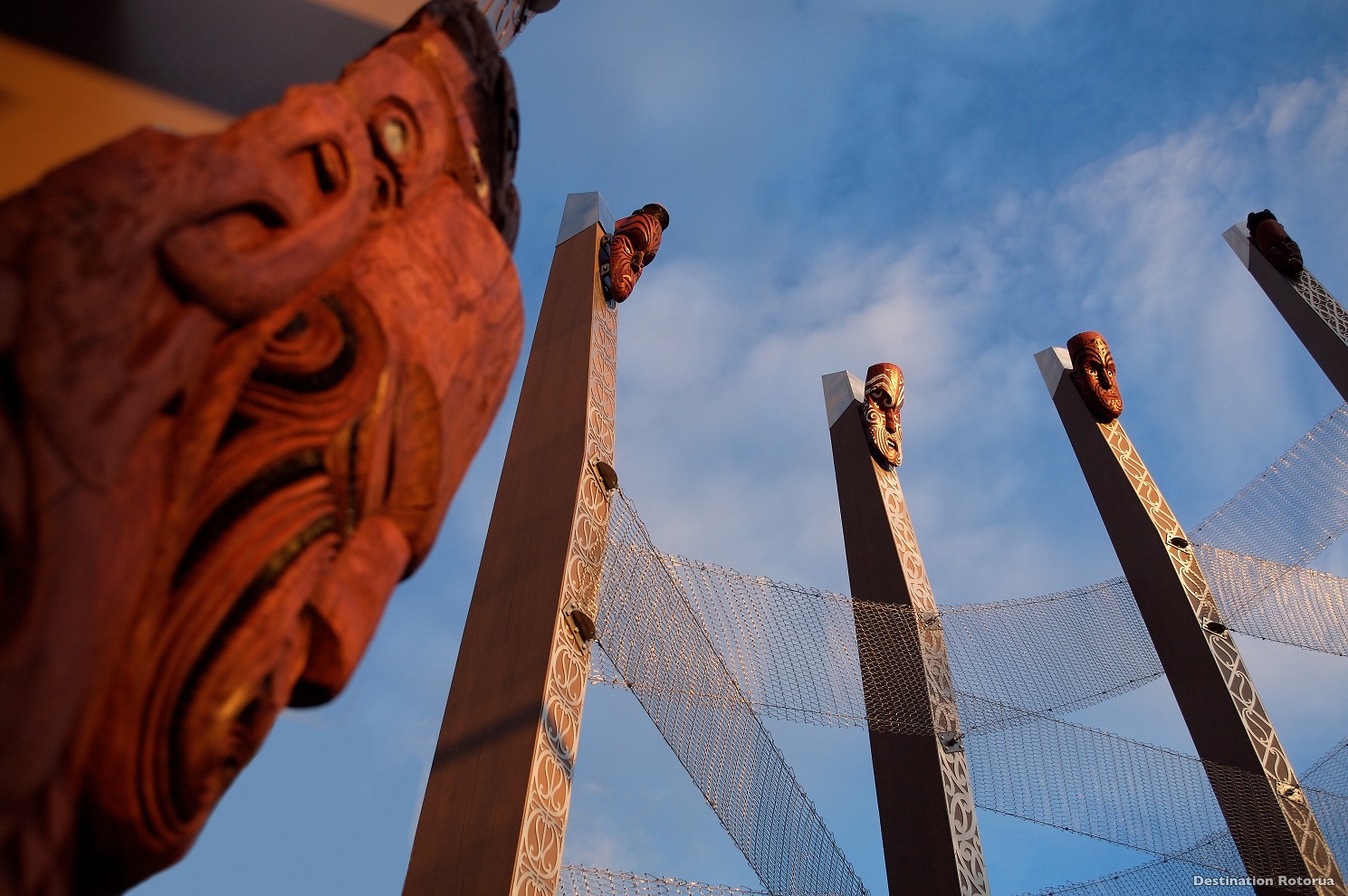 Image credit: Destination Rotorua
Te Puia
Rotorua is New Zealand's oldest tourism destination and attracts vast numbers of visitors each year who come to immerse themselves in Māori culture and marvel at the geothermal activity.
Te Puia, in the Whakarewarewa Thermal Valley, ticks both those boxes. Te Puia is home to the New Zealand Maori Arts and Crafts Institute, a live kiwi enclosure and the world-famous Pohutu Geyser. A night experience is a one of a kind feast of storytelling, entertainment and Māori cuisine. Be enriched with a deeper understanding of Māori traditions including an exclusive cultural performance and a traditional hangi or earth oven, where foot is cooked underground over hot rocks.
Taupo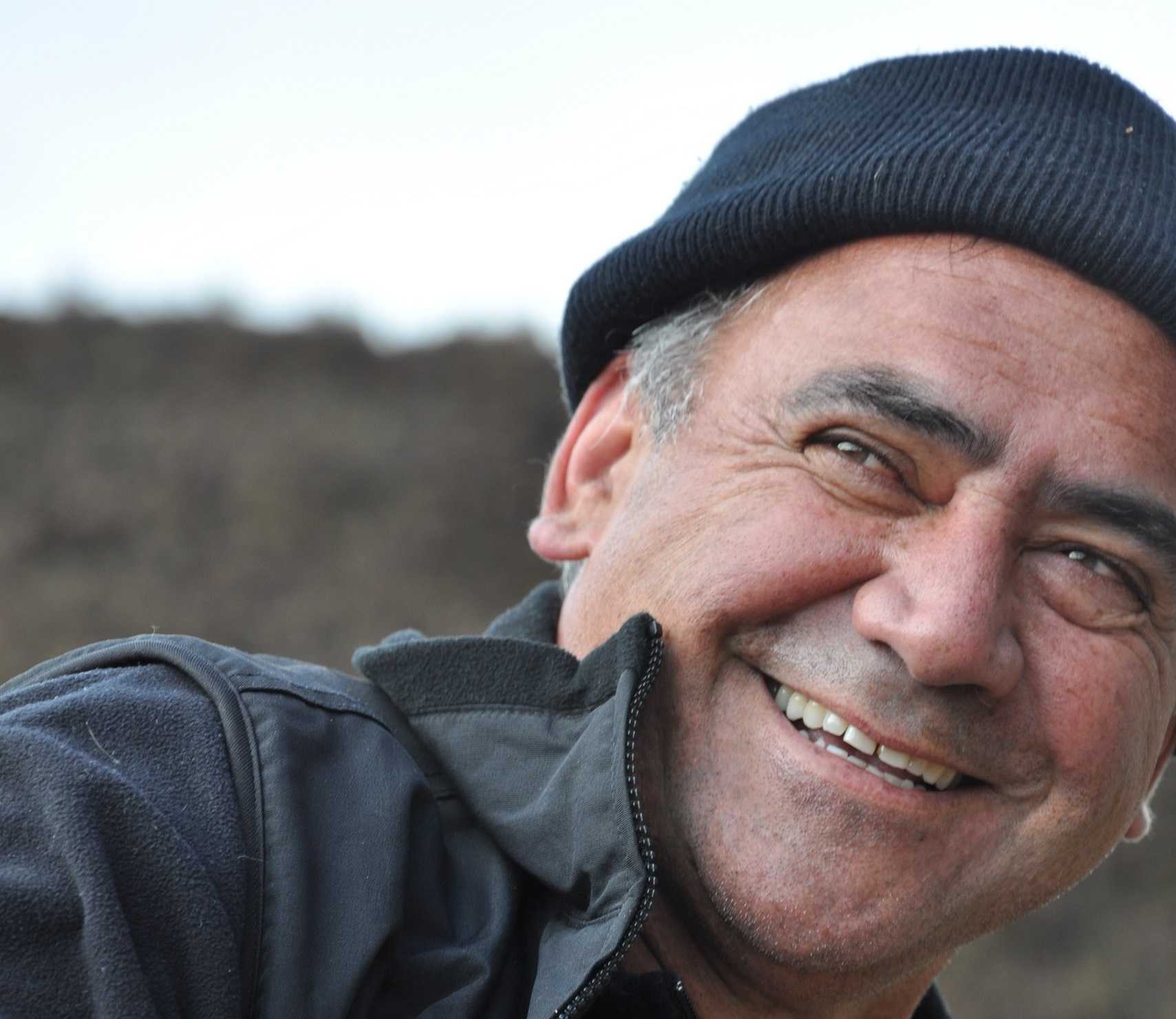 Tom Loughlin | Image credit: Mark Chipperfield
Kai Waho
On the Kai Waho Experience – translated as 'outdoor cuisine' – guests experience first-hand the bounties of the bush and stream slowly steamed, seared and served beneath a star-crusted sky. Tom Loughlin, of the Tuwharetoa iwi (tribe), leads visitors on an authentic cultural experience focusing on food, culture and tikanga (customs) of the sub-alpine wilderness. Food includes a picnic in the woods and a banquet cooked on volcanic rocks. This is truly the backblocks of New Zealand where access is by helicopter or in a four-wheel drive expedition across rugged farm tracks.
Wellington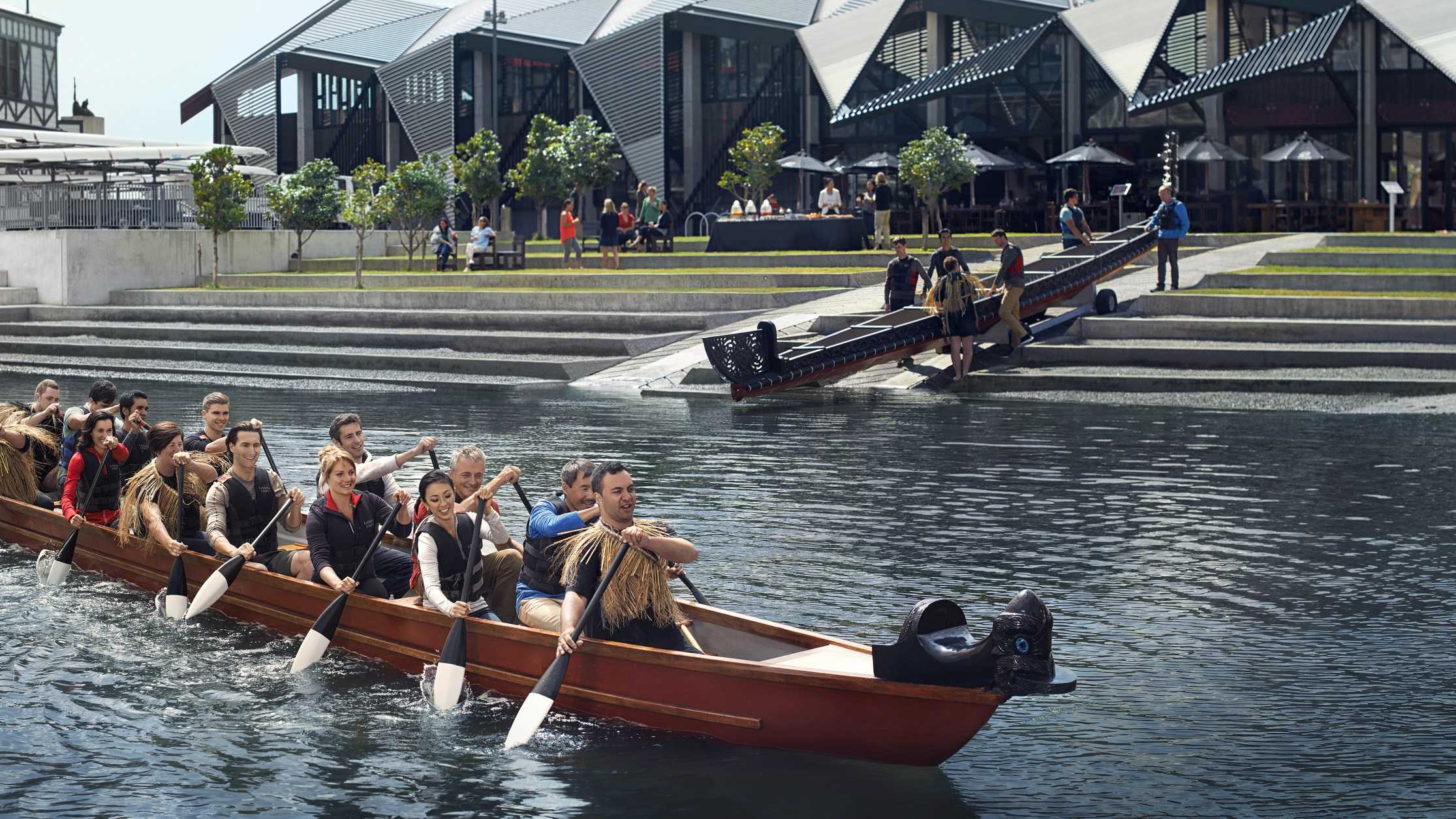 Image credit: Chris Sisarich
Te Wharewaka O Poneke
Wellington's famous waterfront is best seen for the seat of a Te Wharewaka O Poneke waka (Maori canoe). The tour is an interactive cultural experience beginning with a traditional Māori welcome followed by whakawhanaungatanga (Māori introductions).
On the tour, you will learn some Māori language, traditional paddle techniques, waka calls, haka and salutes followed by experienced crew taking you on a journey on the water in and around Te Whai Repo lagoon, out into Te Whanganui a Tara (Wellington Harbour) and along the waterfront in the waka.
Kaikoura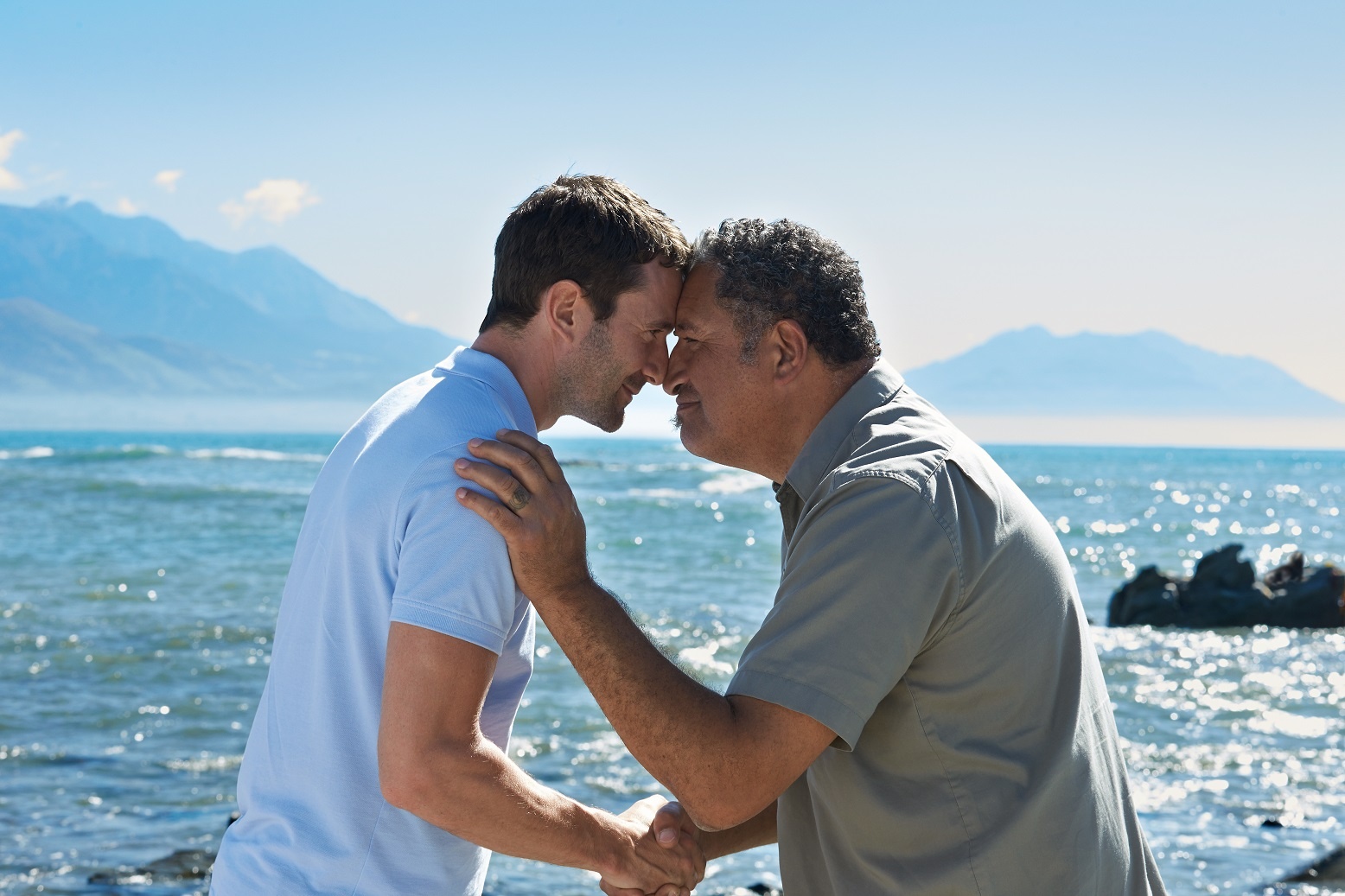 Image credit: Sara Orme
Maori Tours Kaikoura
The family-owned Maori Tours Kaikoura offers an insight into Maori people and their way of life. Members of the Manuwatu whanau (extended family) invite you into their home to share their own unique culture, location and history in a natural and intimate way. A half day tour combines the stories of their ancestors, laughter and learning with weaving and a bushwalk to discover how local Maori use plants.
Christchurch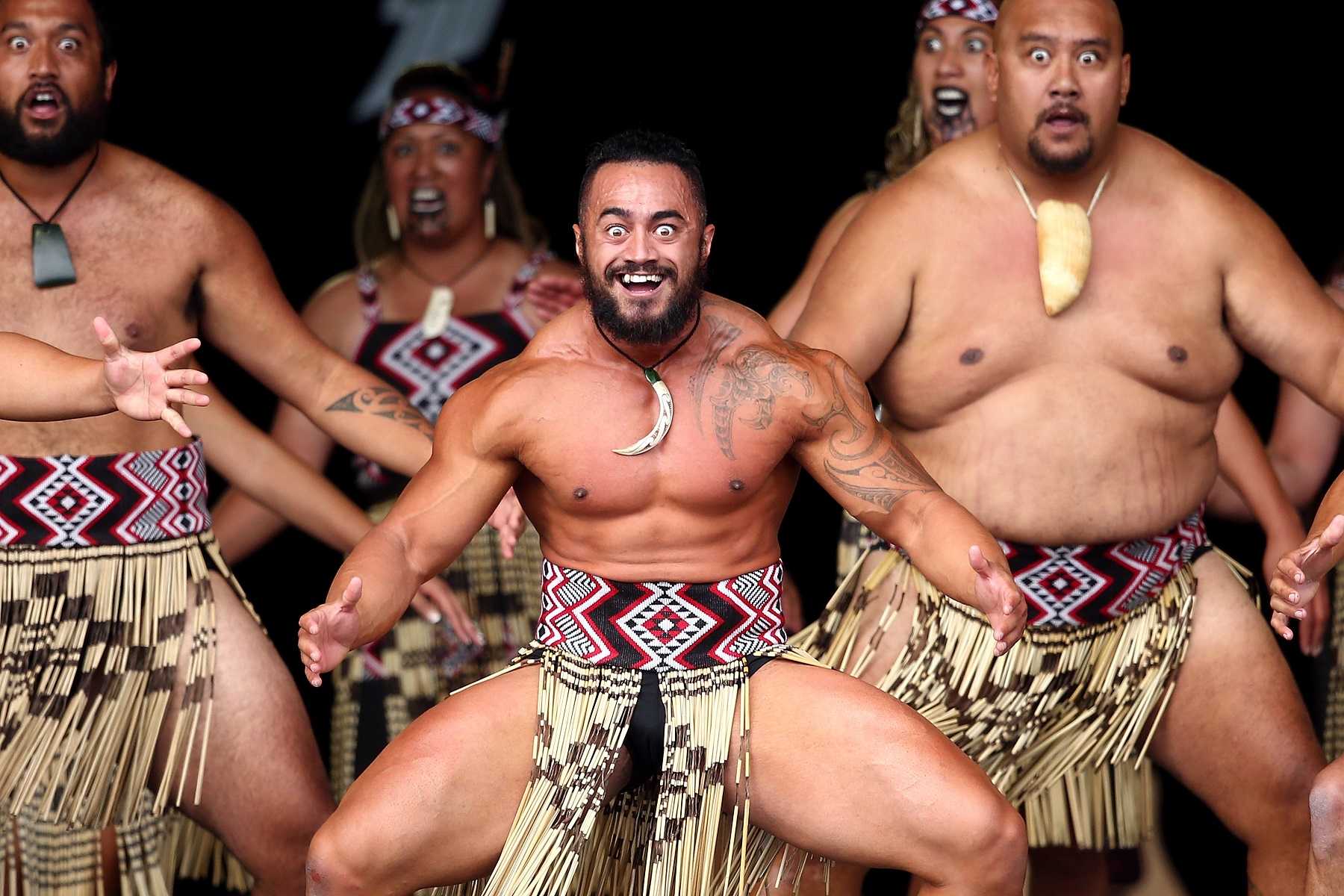 National Kapa Haka Festival 2015 –  Christchurch
Willowbank Wildlife Reserve
Ko Tane is part of the Willowbank Wildlife Reserve and an authentic Maori culture experience. Visitors that take the Ko Tane cultural tour will be moved in a memorable evening that gives a great insight into pre-European Maori life. Maori traditions are a focus of the show and audiences are enthralled from the opening powhiri (welcoming ceremony) to the last waiata (song).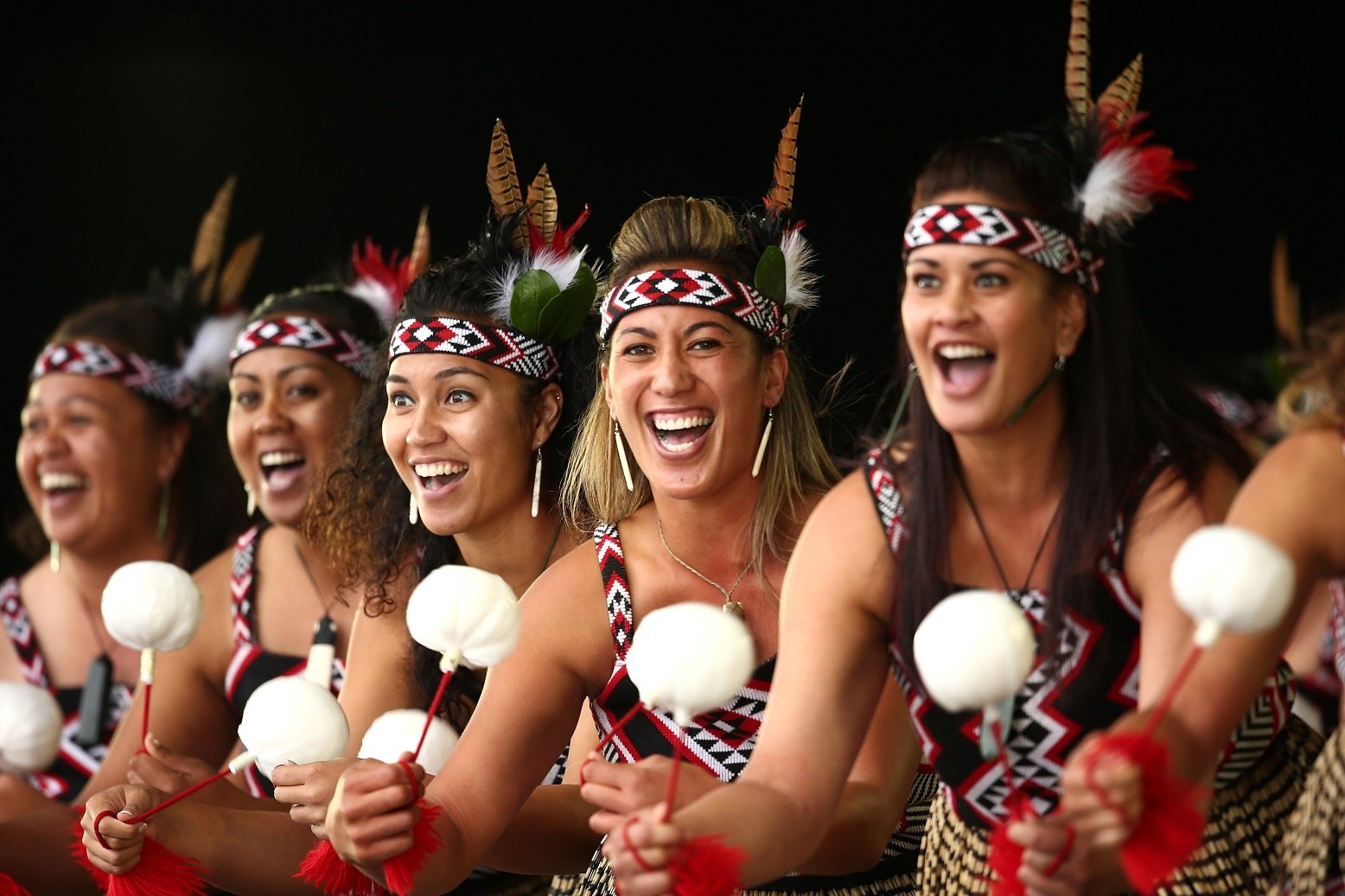 West Coast
Arahura Greenstone Tours
Pounamu or greenstone is a precious stone that is sacred to Maori. Arahura Greenstone tours will lead you on a journey of discovery along the Arahura River, on the South island's West Coast, and known as one of the richest sources of pounamu (greenstone) in New Zealand. An experienced Maori carver will teach you about the river and help you find your own piece of pounamu on the river banks. The incredible experience will give you an insight into the Maori relationship with the land and you will leave with a greenstone necklace you've made.
Come, see and hear from our indigenous people now!
For more information, visit http://newzealand.com
---
Brought to you by Tourism New Zealand.