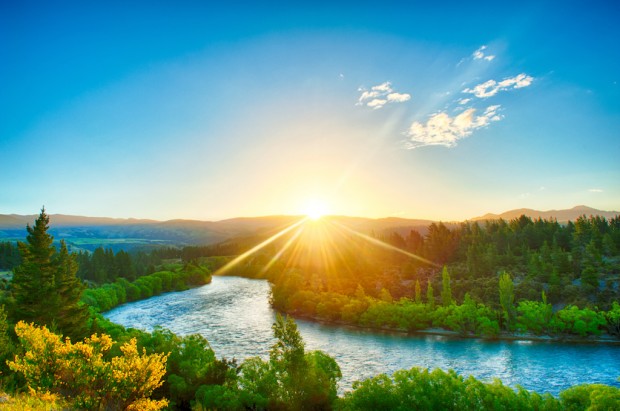 New Zealand's luscious green pastures, perpetual blue skies and magnificent landscapes are what attract many holidaymakers from Singapore to spend one to two weeks exploring the land of the long white cloud. Many return home still swooning from taking in huge doses of Mother Nature and experiencing a vastly different lifestyle. But do you know that Singaporeans can actually indulge in that for six months or more with the New Zealand working holiday visa?
What is the Working Holiday Visa for Singaporeans?
The working holiday visa allows Singaporeans within the age of 18 and 30 to work and travel in New Zealand for a period of six months. There are 200 places available every year, and application opens every November.
What jobs are available?
The variety of jobs is extensive. You can work in retail, restaurants, cafes, orchards, packhouses, hotels, hostels, farms, etc. I helped to run a hostel where I managed bookings and fees, checked people in, changed and washed sheets, cleaned the place, moved firewood, and set up the fireplace every evening. It was a great way to meet many other travellers and learn the ropes of running a hostel at the same time. If you're interested in hostel work, the BBH notice board is always a good place to start.
Job hunting is probably the same everywhere in the world. There are websites you can scour — Backpacker Board New Zealand, SEEK, Trade Me Jobs, Seasonalwork.co.nz; recruitment agencies (mostly in Auckland, Wellington, and Christchurch) you can approach; community notice boards at supermarkets; information boards at hostels; and sometimes the way to make an impression is to simply show up at the place you want to work at and speak to the person in charge.
What can I do if I can't find a paying job?
Sometimes the search for an interesting and paying job takes some time. During such gaps, you can always work in exchange for accommodation and food, commonly known in New Zealand as WWOOFing, even though its original intent is for working in organic farms. Many hostels, farms, and even households offer free accommodation and food for you if you help out for 3–5 hours a day. The work usually involves physical labour, which I found rather refreshing and humbling. I spent some time in a typical Kiwi household and enjoyed the laidback lifestyle of meal preparations (Kiwi meals!), pruning the garden, shredding grass, cleaning the pool, fertilizing soil with compost, just to name a few. I definitely learnt new skills from unfamiliar activities. These tasks took up 3 hours a day, while I spent the rest of my time enjoying the breathtaking views of the town and looking for a paid job.
WWOOF New Zealand, HelpX (Help Exchange), and Workaway.info have plenty of listings from hosts who welcome you to their homes. It's a good idea to contact them early as spaces fill up pretty fast. Trying to get a work exchange gig within a week's notice is usually not favourable. Contact hosts a month or two in advance to secure your spot.

How much can I make?
Minimum wage in New Zealand is NZD 14.75 (approximately SGD 14) per hour. There's a mandatory income tax that will automatically be deducted from your salary, so your hourly wage after tax will be something like NZD 13.20. Office jobs tend to offer higher salaries. But since you're in New Zealand, there are many more interesting and diverse jobs to try out that are not available back home.
You can certainly fund yourself through other means such as freelance work online or maybe juggling another job on the side if your time schedule permits. I created a new website for the hostel I worked at and promoted the accommodation on TripAdvisor to boost business. By leveraging on my existing skills, I managed to clock more hours and add value for the hostel. I love win-win situations!
A friend I made in New Zealand paid next to nothing for her living costs in her one-year sojourn. She always worked a few hours at the hostels she was staying at in exchange for free accommodation. With her remaining spare time, she worked at restaurants for money and free food. When she stopped working, she went all out with her travelling, even exploring the nearby Polynesian islands.
Also Read: Top 20 Money-Saving Tips for New Zealand
How much are living expenses in New Zealand?
Accommodation rates at backpacker hostels average around $20-$25 a night for a 6-bed room. Private rooms are $50 and above. Motels are $100 or more a night. Some hostels also allow tent or car spaces on their compound, and charge around $15 for use of their facilities. I slept in my car occasionally at hostel compounds and paid camping grounds to reduce my accommodation expenses!
BBH and YHA have hostels all around New Zealand, so it's worth getting one of their cards to enjoy their discounts and preferential rates.
Getting your laundry done is also very convenient in hostels throughout New Zealand. They have washing machines and dryers, though some travellers may choose to hang their laundry to dry instead during summer. It costs about $4 per load to wash and another $4 to dry.
The cheapest meal you can get in New Zealand is probably fish & chips! A piece of battered fish will cost around $4, while adding chips to it brings up the cost to $6-7. Asian meals might be the next cheapest option, averaging $10-$15. A cup of flat white is around $4-5. Some places have food trucks selling kebabs or tacos, so you could get a quick fix for less than $10. The best option for eating on a budget, however, is to whip up your own meal by buying groceries from the supermarket. Hostels in New Zealand have fully-equipped kitchens for your perusal. I learnt a lot about what travellers from other cultures eat during my time in New Zealand hostel kitchens.
Prices quoted above are in New Zealand dollars.
When should I go?
While the age requirement for the working holiday visa is between 18 and 30, I recommend going for it right after you're done with school. There's no perfect time to do it, but most people find it harder to let go of their job stability and income after working for a few years. That said, going in at a later age means a different perspective and perhaps more varied skills. I went to New Zealand on a working holiday visa as I was turning 29, and I offered a more mature working process than the younger working holiday travellers. Some employers appreciate that. An open mind is of utmost importance, though. Older travellers may find minimum wage jobs beneath them. They could be coming from senior executive positions and may not take to scrubbing toilets at hostels or scraping sheep poo at farms.
There are plenty of temporary jobs for working holiday travellers year-round, but many like to come in the summer months so competition for work is higher. During winter months, there are fewer working holiday travellers vying for jobs, and you may even work at a ski resort!
Can I stay in New Zealand longer than six months?
If you spend at least three months in a horticultural position (e.g. picking fruits in an orchard, working in a fruit or vegetable packhouse, etc.), you will be able to extend your six-month visa a further three months. And since Singaporeans can travel in New Zealand on a tourist visa for three months, if you play your cards right you could stay in New Zealand for a year!
First, work in a horticultural position for three months, apply for the extension of the working holiday visa, and then get other jobs for six months. After that, you can apply for a tourist visa and explore New Zealand to your heart's content with all that hard-earned cash for the last three months.
Sounds like a grand plan, doesn't it?
Prerequisites for the Working Holiday Visa
Have a passport from Singapore that's valid for at least three months after your planned departure from New Zealand
Be at least 18 and not more than 30 years old
Not bring children with you
Hold a return ticket or sufficient funds to purchase such a ticket*
Have a minimum of NZ$2,250 available funds to meet your living costs while you're there
Meet health and character requirements
Hold medical and comprehensive hospitalisation insurance for the length of your stay
Be coming to New Zealand to holiday, with work or study being secondary intentions for your visit
Not have been approved a visa under a Working Holiday Scheme before.
*You are required to hold sufficient funds for the duration of your visit and for the purchase of an outward ticket from New Zealand. Such evidence may be requested on arrival at the border.
If you're an undergraduate wanting to gain work experience in New Zealand before completing your study in Singapore you must:
Be registered with a Singapore university or polytechnic, and
Be a participant on an agreed exchange between your university or polytechnic in Singapore and a New Zealand university or polytechnic, or
Arrange your own employment directly with a New Zealand employer.
If you're a graduate of a Singapore university or polytechnic you must:
Apply for a work visa under this programme within three years from the date of your graduation, and
Meet the same conditions for undergraduate students above.
If you are already in New Zealand you also need to hold a valid temporary visa.
The Immigration New Zealand website has more details about this under "Singapore Work Exchange Programme".
What if you've graduated more than three years ago? A little bird told me this requirement may be overlooked if there are still spaces left, although it very much depends on who is reviewing your application. Let's hope you have positive karma working in your favour!

Image credit: Ghislain Mary
How to apply
Simply create an account on Immigration New Zealand, fill in the online form and have a credit card ready to pay the $165 application fee. Immigration New Zealand will send you an email informing you of the application outcome within two weeks or so.
Before your working holiday
There are a couple of things you need to set up before you can legally work in New Zealand — a bank account (for your salary) and an IRD number (for tax purposes). To get these out of the way, head to a post office in the first town or city you're in and apply for both. Bring along your passport, proof of current address (this can be the invoice from your hostel), and a printout of your working holiday visa. Be sure to get your bank account sorted first before applying for the IRD number. It takes about two weeks for Inland Revenue to send you your IRD number, which you can find out by calling them if you have already moved out of the hostel you originally stayed in.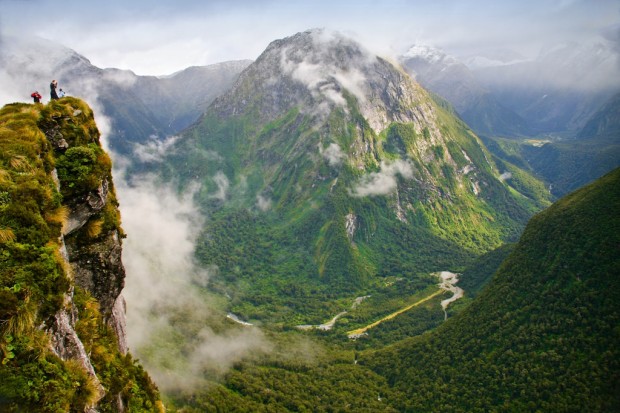 Why a Working Holiday instead of just travelling in New Zealand?
A working holiday in New Zealand provides an excellent way to gain insight to the lifestyle and work culture of the country. It opens up the mind as well as frees it from all your hitherto city habits of living in Singapore. After spending months working and travelling in the beautiful country of New Zealand, you'll come back refreshed, probably with a different perspective of life and how you want to live it.
During my time in New Zealand, I learnt a lot about sustainability, became comfortable with different types of outdoor activities, and made new discoveries about myself given the luxury of time and space. It was a powerful experience, and I returned home with a renewed strength to face life's challenges. I hope you will, too!
Also Read: 23 Things Every First-Time Traveller in New Zealand Should Know