From sub-tropical Cape Reinga in the far north to the southern fishing port of Bluff where the wild Southern Ocean rolls in, New Zealand's North and South islands offer a diverse expanse of landscapes.
On the North Island, the north-south journey travels from towering sub-tropical rain forests and endless picturesque beaches to Auckland's populous cityscape, then southwards through rolling green pastures, across lakes, rivers and epic volcanic marvels, into the rural towns of heartland New Zealand and on to a capital city that's renowned for arts, culture and coffee.
From coastal paradise to mountains and the southern ocean, New Zealand's South Island unveils one majestic landscape after another. Beginning in the coastal paradise that is Nelson Tasman and the Marlborough Sounds and ending in Southland, the vast southern regions unfold as the real Middle-earth of Lord of the Rings and The Hobbit.
In New Zealand, every day is a different journey.
1. Film Tourism: Hobbiton / Wellington / Nelson / Canterbury / Queenstown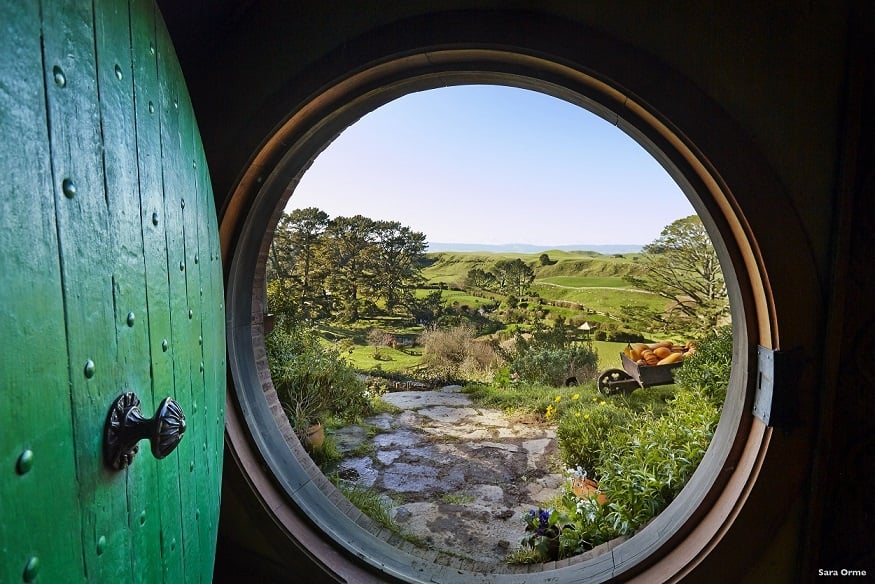 Hobbiton – Matamata, Waikato | Image credit: Sara Orme
New Zealand is the home of Middle Earth and its stunning landscapes are at centre stage for movie lovers world-wide.
Filmed entirely in New Zealand, The Lord of the Rings and The Hobbit Trilogies' film locations can be discovered in many parts. The most famous, and most visited, is Hobbiton – the village home of the hobbits – near Matamata, in the Hamilton Waikato region of the North Island. The Hobbiton film set occupies a sizeable slice of a New Zealand farm, and is one of the largest outdoor film sets in the world. Visitors to Hobbiton experience a two-hour fully-guided tour of the village hearing about the books and behind-the-scenes stories of film-making.
Also read: 23 Things Every First-Time Traveller in New Zealand Should Know
2. Adventure Activities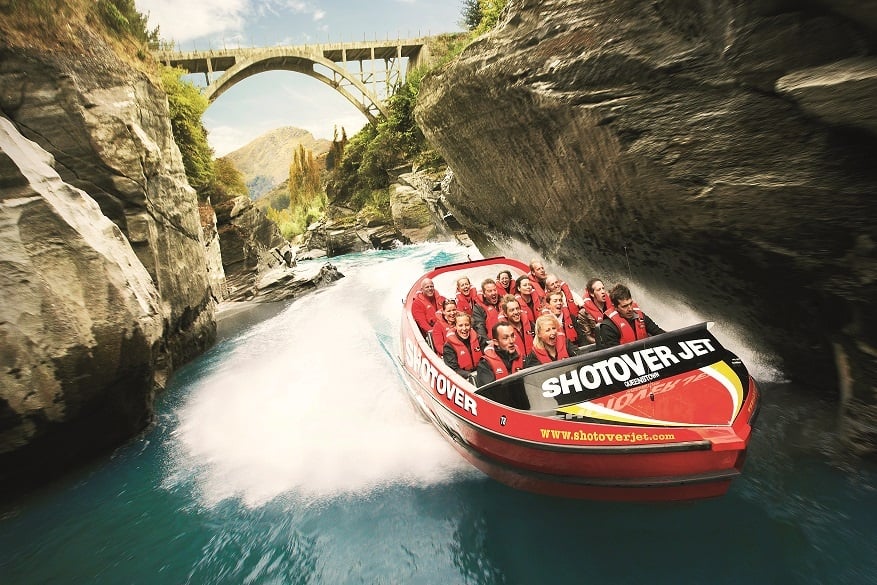 Image credit: Shotover Jet
World-first innovations such as commercial jet boating and bungy jumping have forged Queenstown's enduring reputation as the 'Adventure Capital of the World'. Queenstown's first real taste of adventure tourism came with the establishment of commercial jet boating in 1960. The Shotover Jet still take tourists on adrenaline pumping rides up the Shotover River. Twist and turn your way through shallow river systems as expert drivers navigate with precision.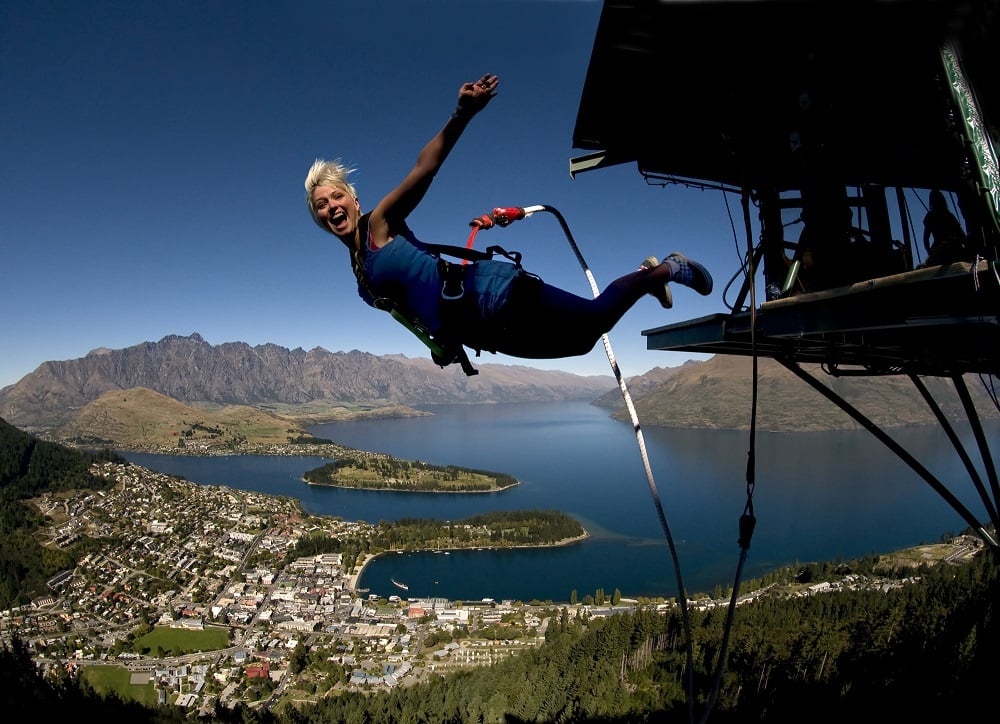 Lake Wakatipu, Queenstown | Image credit: AJ Hackett Bungy New Zealand
An adventure trip to Queenstown wouldn't be complete without a bungy jump. In 1988 when young entrepreneurs AJ Hackett and Henry Van Asch developed the world's first commercial bungy jump operation 43m above the Kawerau River off a suspension bridge. Today the jump is still going as strong as ever and for the real adrenaline junkies the 134m Nevis bungy jump is sure to get the blood going.
Queenstown's NZONE Skydive became New Zealand's first commercial tandem skydiving operator in 1990 and the first to introduce freefall photography. The company now employs 70 highly skilled personnel and is a must visit for thrill seekers.
Also read: 10 Adrenaline Activities that Prove New Zealand is for the Adventurous
3. Cycling: Hawke's Bay / Queenstown / Alps to Ocean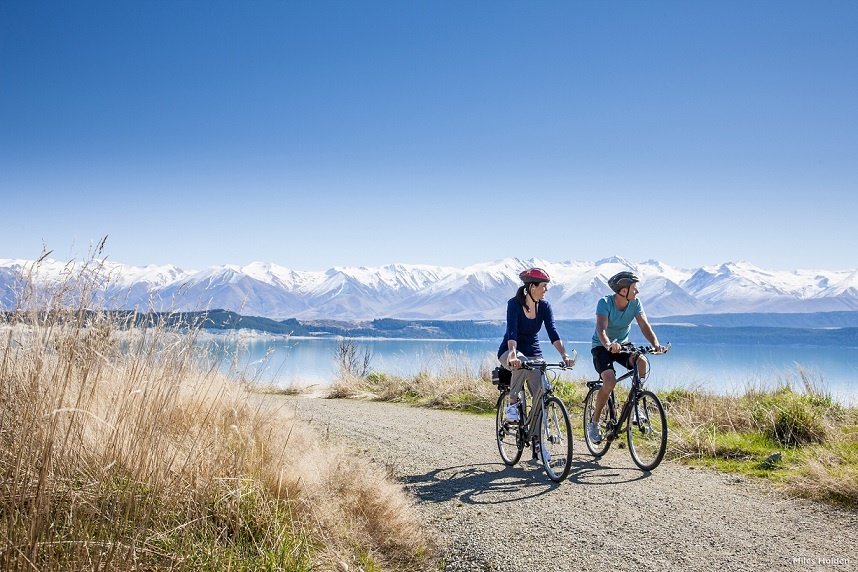 Alps 2 Ocean Cycle Trail, Lake Pukaki | Image credit: Miles Holden – christchurchnz.com
Nga Haerenga or The New Zealand Cycle Trail is a network of fantastic, well maintained trails catering to beginner and expert cyclists.
Cycling is a popular New Zealand sport, and there are many destinations that offer visitors a chance to get to know the real New Zealand – fresh air, wildlife and songbirds, tasty regional fare and friendly locals.
From the challenging Alps 2 Ocean trail (the longest of the trails) to the leisurely Tasman Great Taste's Trail there is something for everyone. Serious mountain bikers aren't forgotten with the Old Ghost Road track on the South Island's West Coast waiting to test the most competent of riders.
Multi-day tracks offer a variety of basic and luxury accommodation, cafés and food stops.
4. Walking / Hiking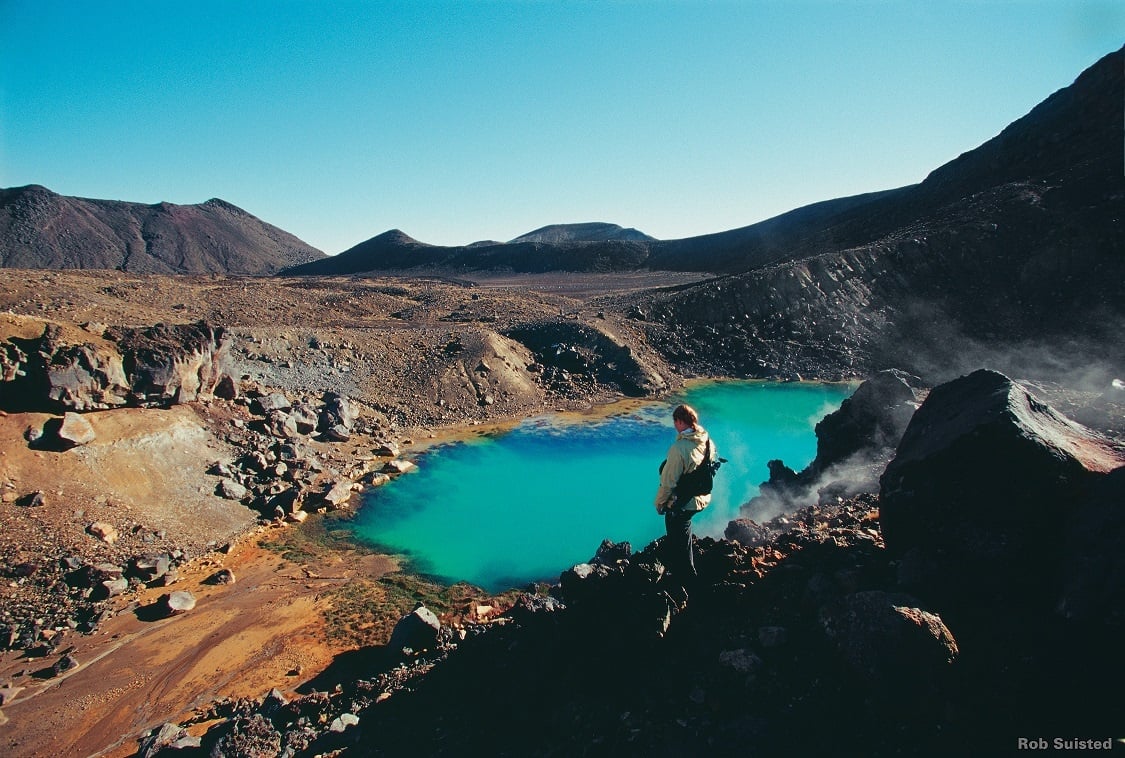 Tongariro Crossing, Ruapehu | Image credit: Rob Suisted
Much like the New Zealand Great Rides, there is an equally spectacular Great Walks network.
Energetic hikers can discover glacier-carved valleys and traverse mountain passes, while more sedate day-walkers can explore golden beaches, bush walks and other sites of scenic, historic and cultural interest.
Nine walks currently make up the Great Walks network and they can be found all over the country. Popular tracks include Milford Track, The Kepler, The Routeburn and the Tongariro Northern Circuit. In addition to the multi day walks there are popular day walks such as the Tongariro Alpine Crossing and the Pouakai Crossing both located in the central North Island.
5. Nature and Eco Tourism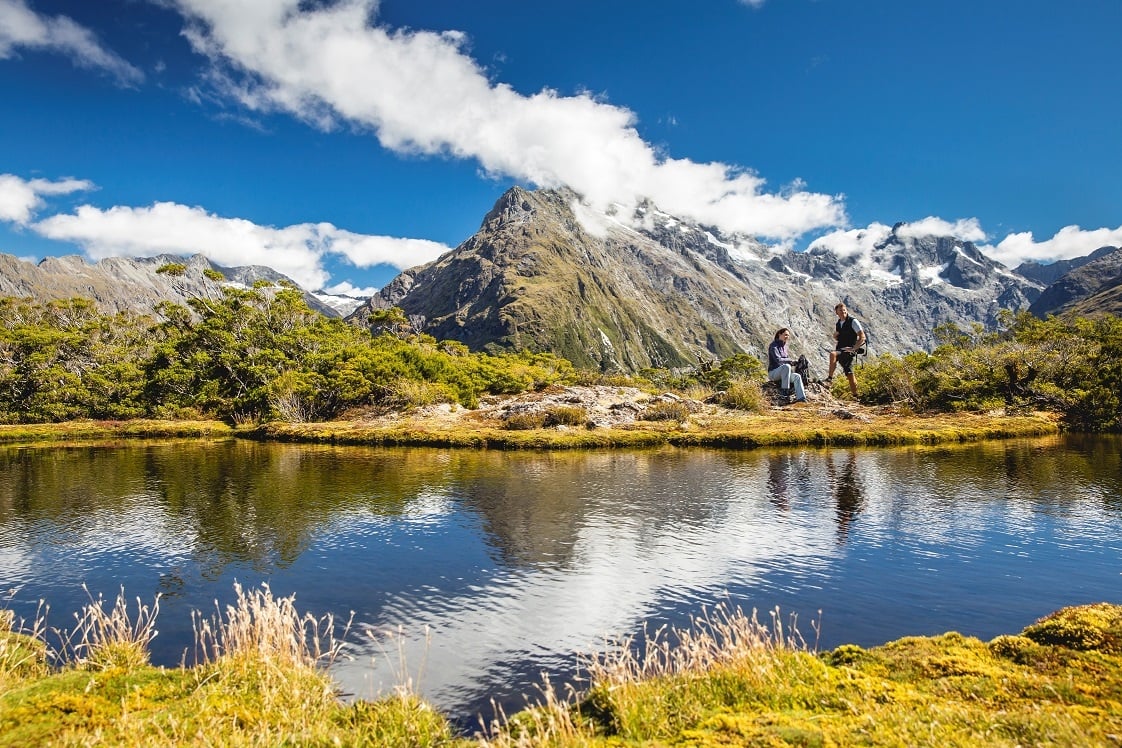 Routeburn Track Fiordland | Image credit: Miles Holden
Recognised for its clean, green environment, New Zealand is a rich combination of beautiful landscapes; from vast mountain chains to grand volcanoes, sweeping coasts and deep fiords, lush rainforests, grassy plains, rich thermal areas and expansive beaches.
The wilderness of Stewart Island, the country's third largest island, offers one of the best chances to spot New Zealand's national bird, the kiwi, in its natural habitat. With 400 full-time residents, Stewart Island is sparsely populated in human terms but add in an estimated 20,000 Stewart Island brown kiwi – just one of the many native bird species living on the island – and birds outnumber humans many times over.
Walking on a West Coast glacier is a New Zealand must-do for visitors. The Franz Josef is a glacier located on the West Coast of New Zealand's South Island. The glacier is 12 kilometres long and, together with Fox Glacier which lies 20 kilometres to the south, it is unique as it descends from the mountains to just 240 metres above sea level. The area surrounding the two glaciers is a designated World Heritage Site.
Also read: 8 Lakes in New Zealand that Will Take Your Breath Away
6. Aviation – Flight Seeing in New Zealand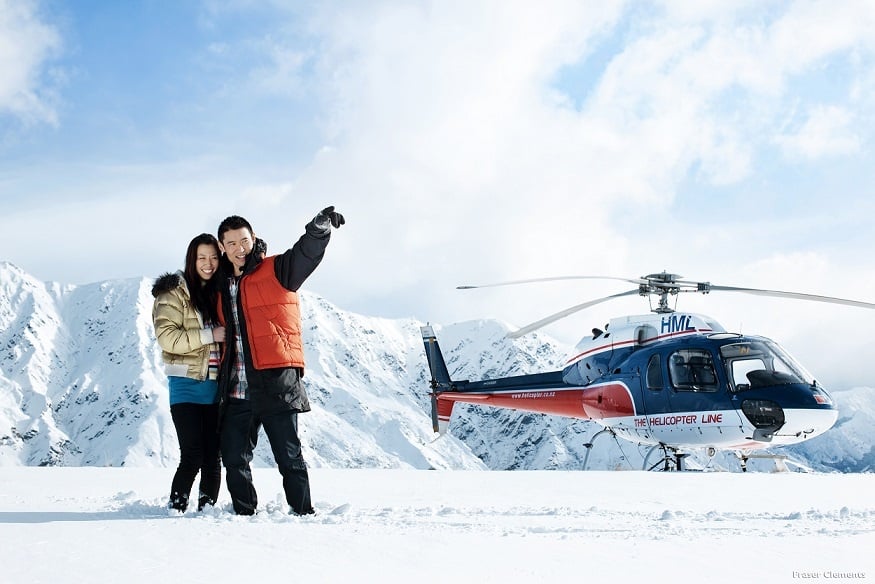 Queenstown | Image credit: Fraser Clements
One of the best ways to see New Zealand is from the sky and there are plenty of opportunities for a bit of 'flight seeing'. Auckland Seaplanes offer an exciting trip to Waiheke Island, taking off from Wynyard Wharf in downtown Auckland and landing in gorgeous Man O' War Bay after a flight over the Waitemata Harbour. The Man O' War vineyard awaits offering a first-class wine-tasting experience and a spot of lunch before returning to Auckland.
Classic Flights in Wanaka will take visitors back in time with a scenic flight in a vintage Tiger Moth or Waco aircraft. The flights take in some of the most stunning scenery in the South Island with the backdrop of Mt Aspiring National Park and the Southern Alps.
Over the Top Helicopters, based in Queenstown, have several memorable experiences. Whether it's golf on the side of a mountain, a glacier landing or a picnic on a peak, Over The Top will make it happen.
7. Star Gazing in the Mackenzie Basin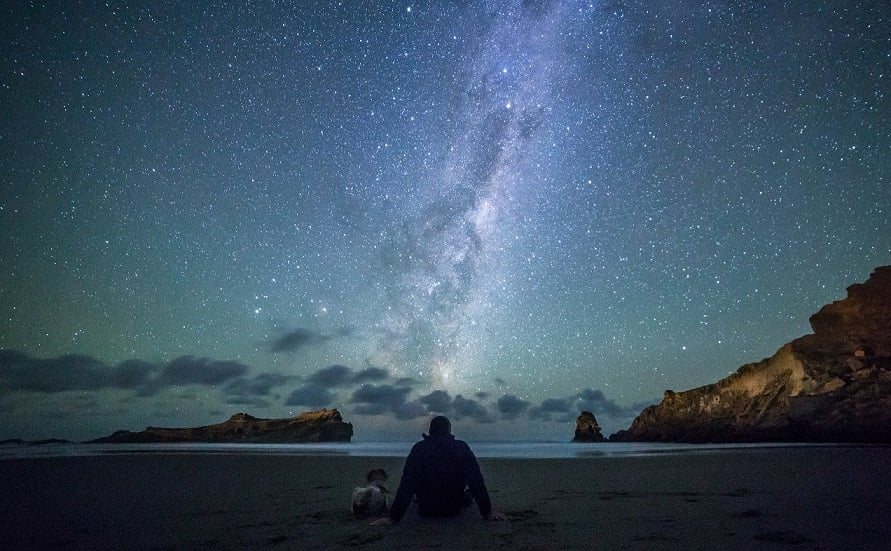 Castlepoint, Wairarapa | Image credit: Daniel Rood
In the Mackenzie Basin, nestled in the foothills of New Zealand's Southern Alps, where the stars twinkle brightly in a crystal-clear night sky that makes the heavens appear closer to earth, astro-tourism is booming.
The skies above the surrounding region, which includes the country's highest peak Aoraki Mt Cook, have been officially declared a gold-rated International Dark Sky Reserve. Covering 4300sq km over Aoraki / Mt Cook National Park and the Mackenzie Basin, the Aoraki Mackenzie International Dark Sky Reserve forms the world's largest such reserve.
Stargazing is a year-round activity but New Zealand's summer months and autumn (December to April) are when skies are clearest. Unique star features include the Southern Cross and the Magellanic Clouds, satellite galaxies to the Milky Way that are only visible in the southern hemisphere.
8. Maori Culture: Rotorua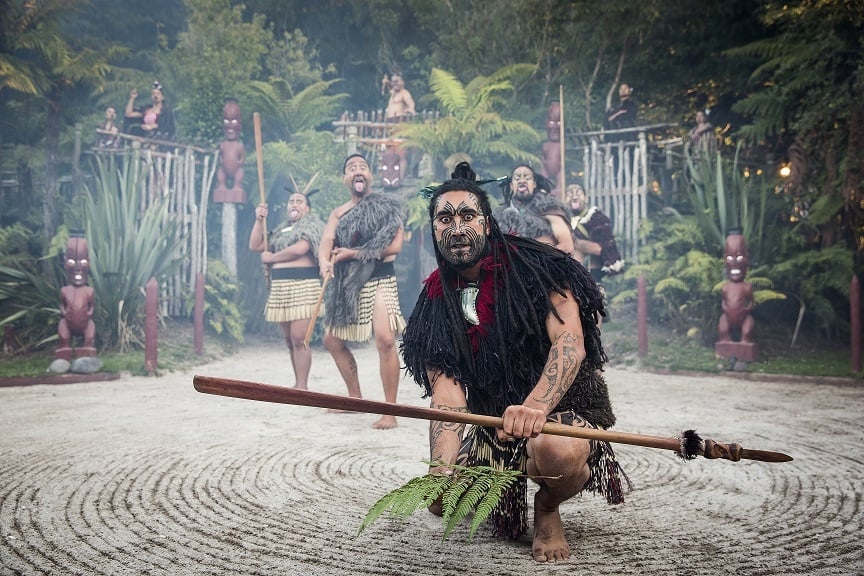 Tamaki Village | Image credit: Graeme Murray
Rotorua has been visited by tourists since the early 19th century making it New Zealand's oldest tourism destination – renowned for Māori cultural experiences and spectacular geothermal attractions.
Māori culture and history infuse Rotorua life. The town of Rotorua, on the shores of Lake Rotorua, is home to the Te Arawa iwi – one of New Zealand's larger Māori tribes. A third of Rotorua's population is Māori. Te Puia, an important Māori culture centre, has visitor experiences covering traditional art forms, carving and weaving, story-telling, and authentic cultural performances.
9. Food and Wine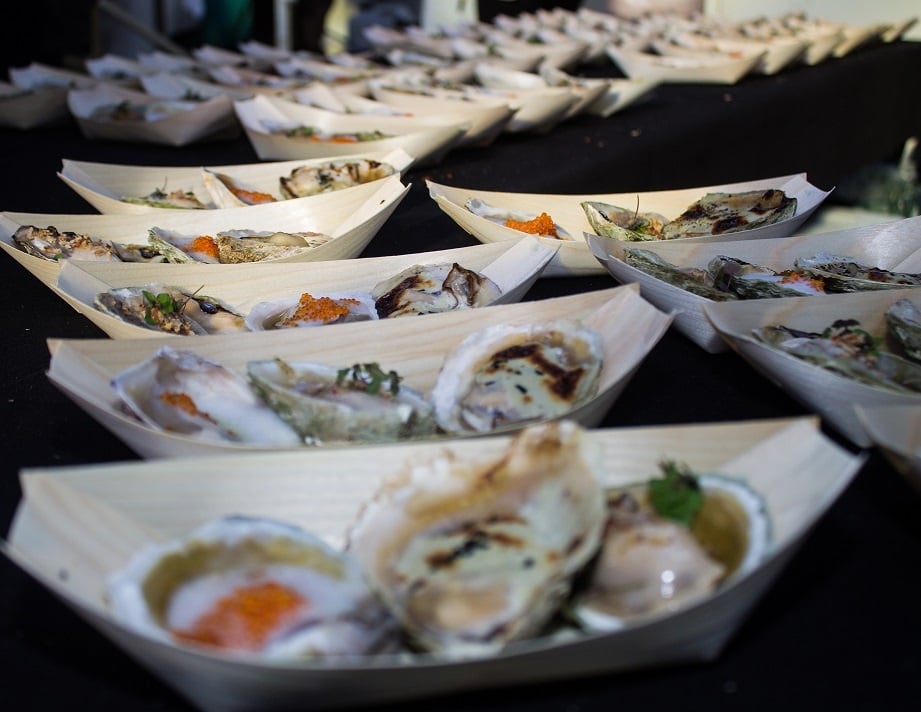 Image credit: Bluff Oyster Festival
New Zealand has some of the best quality food and wine in the world.
Marlborough, on the top of the South Island, is the country's biggest wine region and world renowned for its sauvignon blanc. In the lower South Island, the Central Otago region is known for its incredible pinot noir. The North Island's Hawke's Bay region produces beautiful syrah while nearby Martinborough has a reputation for fine reds. Waiheke Island, in Auckland's Waitemata Harbour, was named on Lonely Planet's top regions to visit in 2016. The island is a 35-minute ferry ride from Auckland city and produces some of New Zealand's best wine.
Throughout New Zealand fresh seafood, artisan products and incredible farmer's markets are always nearby. Whether it is manuka honey or oysters, the food in New Zealand is an incredible experience in itself and goes exceptionally well with the aforementioned wine.
10. Luxury and Romance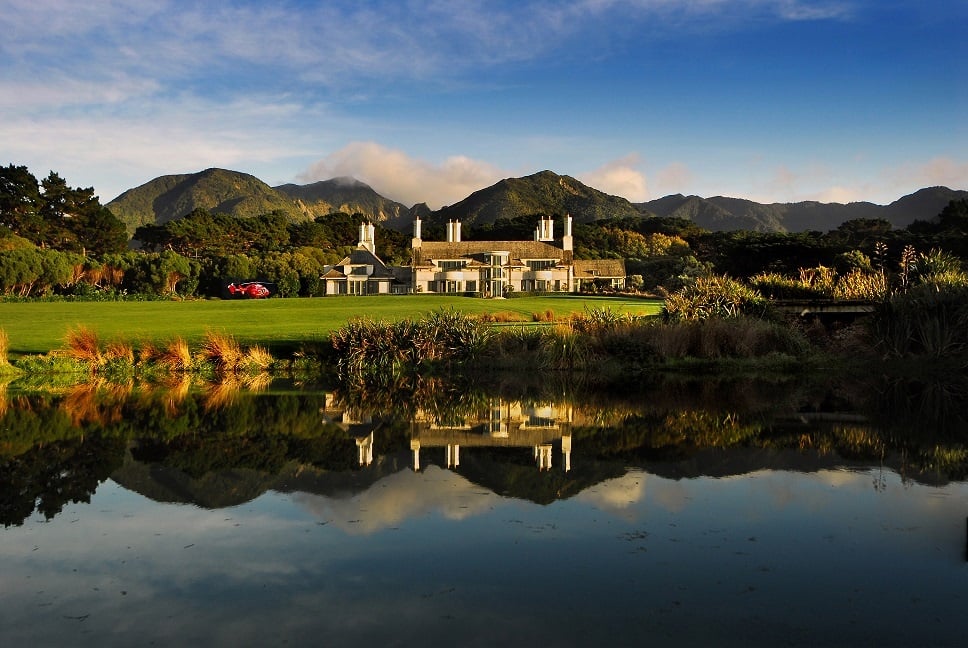 Wharekauhau | Image credit: www.wharekauhau.co.nz
Luxury and romance go hand-in-hand and New Zealand has got both covered.
Seascape – an ultra-modern luxury retreat in a private seaside setting – sets a new standard in utterly romantic getaways. Constructed in glass, stone and turf to blend into the wild coastal landscape, this intimate award-winning villa has been unashamedly designed and furnished for romance. The jewel in the crown of the Annandale Farm Escape & Luxury Villa collection, Seascape is located on Banks Peninsula in New Zealand's South Island.
Wharekauhau Country Estate, on a 5000-acre working sheep station overlooking Palliser Bay, in the Wairarapa north of Wellington is a great example of Edwardian grandeur. The view of dramatic coastline is undoubtedly exclusive to New Zealand. Exploring nature, soft adventure – horse trekking, archery, clay bird shooting, golf – and indulging in fine food and wine (It's on the doorstep of the boutique Martinborough wine region), spas and quiet relaxation attract visitors to Wharekauhau and it's only 15 minutes by helicopter from Wellington.
Look no further and book your trip to New Zealand now!
For more information, visit http://newzealand.com
---
Brought to you by Tourism New Zealand.