New Zealand is made up of three main islands, the North, the South and Stewart Island. Each island has its own charm and is unique in its own way.
The North Island of New Zealand is the most populated island and is home to New Zealand's largest city, Auckland and the capital city Wellington.
The North Island is a playground for travellers with so much to do in an ever-changing landscape.
Also read: New Zealand's Top 10 Holiday Activities
1. Cape Reinga and Ninety Mile Beach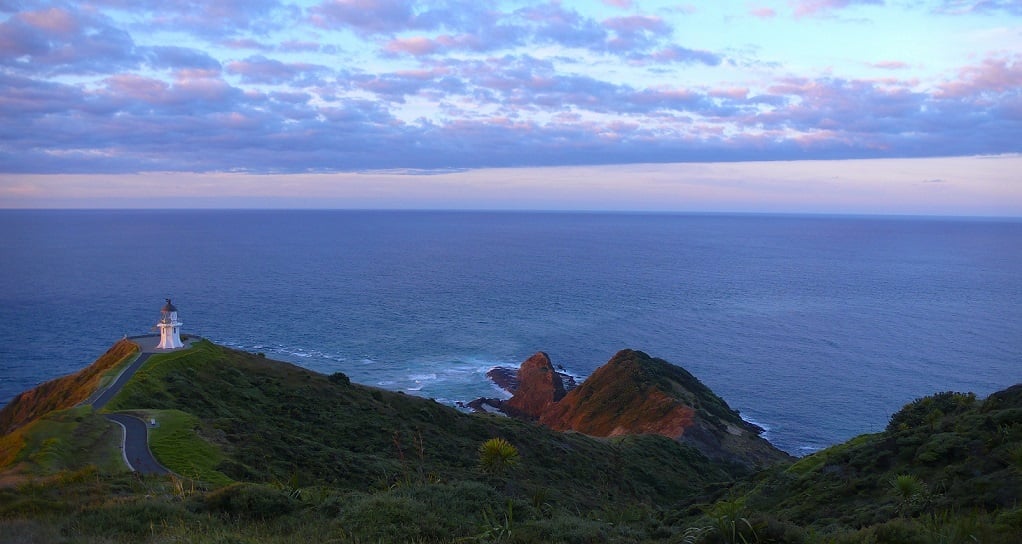 Cape Reinga lighthouse | Image credit: Northland Inc
At the very tip of the North Island, where the Pacific Ocean meets the Tasman Sea, is Cape Reinga. This truly is the last stop on the New Zealand mainland heading north. The Cape Reinga lighthouse takes pride of place along with a handy signpost pointing out how far you are from various locations. Steeped in history, New Zealand's Far North is very special to the Māori people, New Zealand's indigenous people. Not far from Cape Reinga is Ninety Mile Beach. Renowned for spectacular sunsets, Ninety Mile Beach is an almost never-ending paradise despite actually only being 88km long.
2. Tane Mahuta and the Hokianga Harbour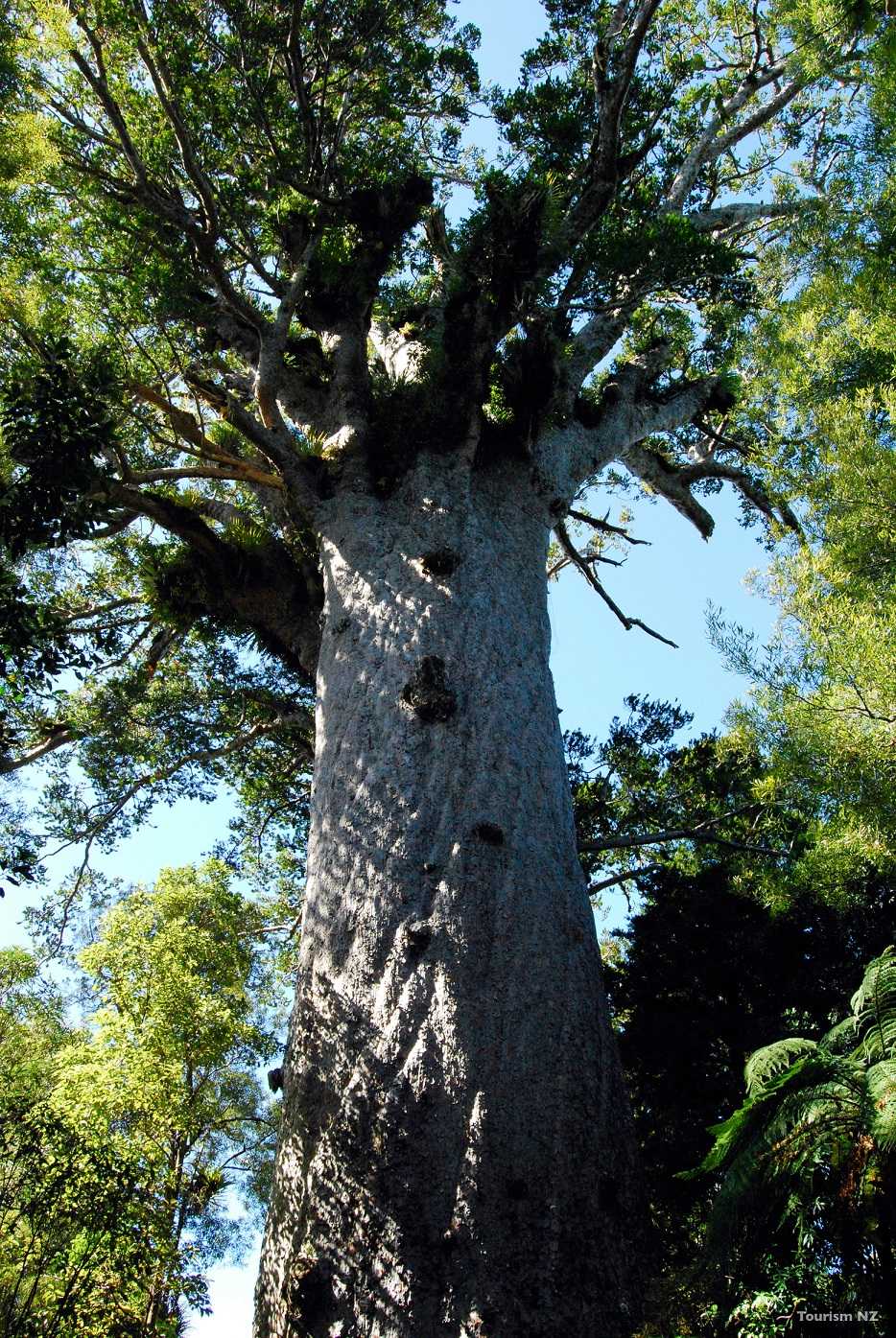 Tane Mahuta, the country's largest kauri tree, which is approximately 2,000 years old and still growing, is a North Island must-see. Nearly 18 metres to the first branch and 4.4 metres in diameter, Tane Mahuta is rightly called 'The Lord of the Forest', and Footprints Waipoua will happily guide you and tell you these stories of the forest. After a visit to Tane Mahuta, fish and chips on the edge of the nearby Hokianga Harbour is a great way to reflect on the spiritual forest experience.
3. Matakana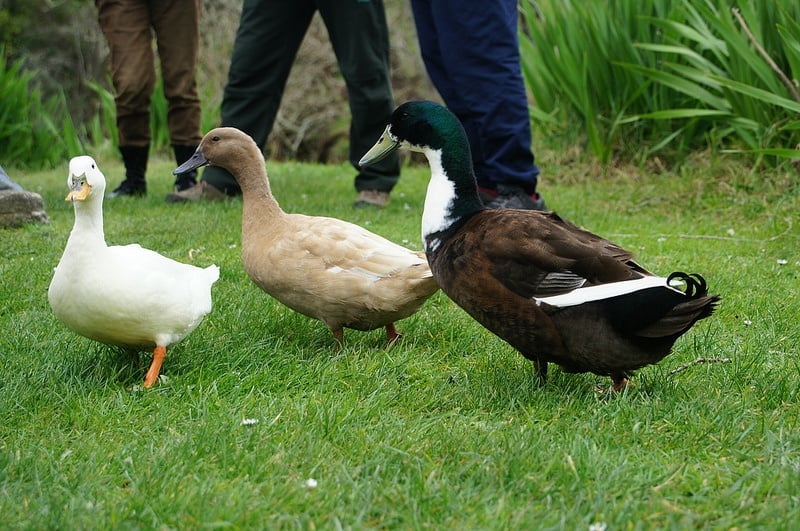 Image credit: itravelNZ®
A short one hour drive north of Auckland will take you to Matakana, a quiet village that transforms every Saturday morning into a bustling farmers market. The best fresh, local produce is available from artisan producers with tastings on offer. Matakana also boasts beautiful beaches and boutique vineyards which make this destination a must-visit on any itinerary.
4. Sky Tower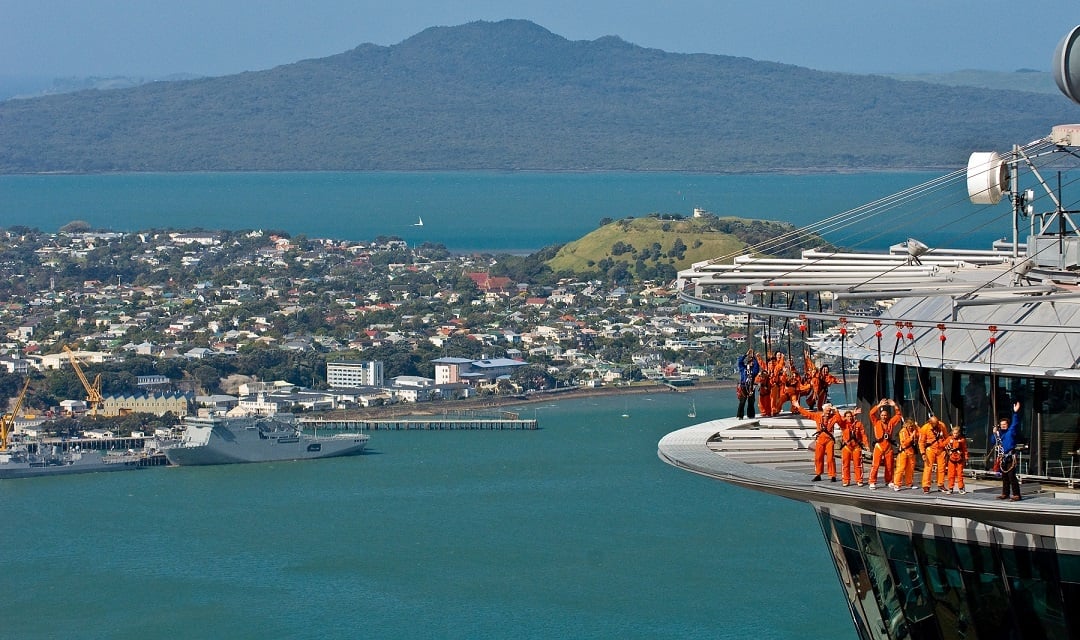 Image credit: Sky Walk
When you arrive in Auckland, you will notice one building towering over them all on the skyline. Auckland's Sky Tower is the tallest building in the southern hemisphere at 328 metres high and the observation decks provide the best 360 degree views of the City of Sails. For those who are after an adrenalin rush, the Sky Jump and Sky Walk will test even the bravest person's nerves. SkyJump is New Zealand's highest jump and only Base Jump by wire. You'll plummet 192 metres off the Sky Tower at 85 km an hour. The Skywalk takes you along a narrow walkway around the outside of the Sky Tower, high above Auckland. There are no handrails, nothing but thin air and the city 192 metres below you.
Also read: Top 10 Adventure Activities in New Zealand
5. Hobbiton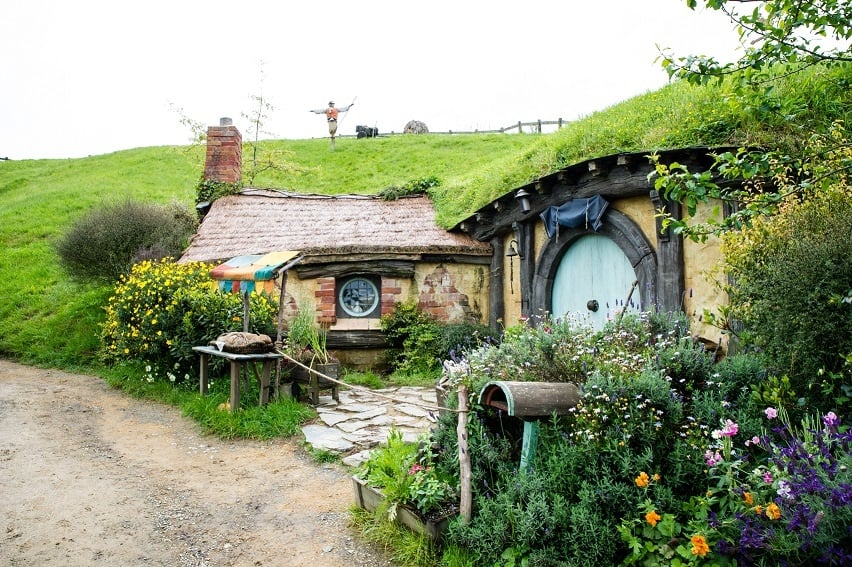 Image credit: Tourism New Zealand Louise Hatton
A visit to the shire is a must for any fan of The Lord of the Rings Trilogy and The Hobbit Trilogy. Hobbiton is set in the lush countryside setting of Matamata in the Hamilton – Waikato region of New Zealand, and is one of the country's most-loved Middle-earth attractions. Knowledgeable guides lead tours through the film site, telling stories about the making of Hobbiton and the films. Hobbiton Movie Set Tours run seven days a week, and include favourite Hobbit haunts such as the reconstructed oak tree, and Bag End.
6. Waitomo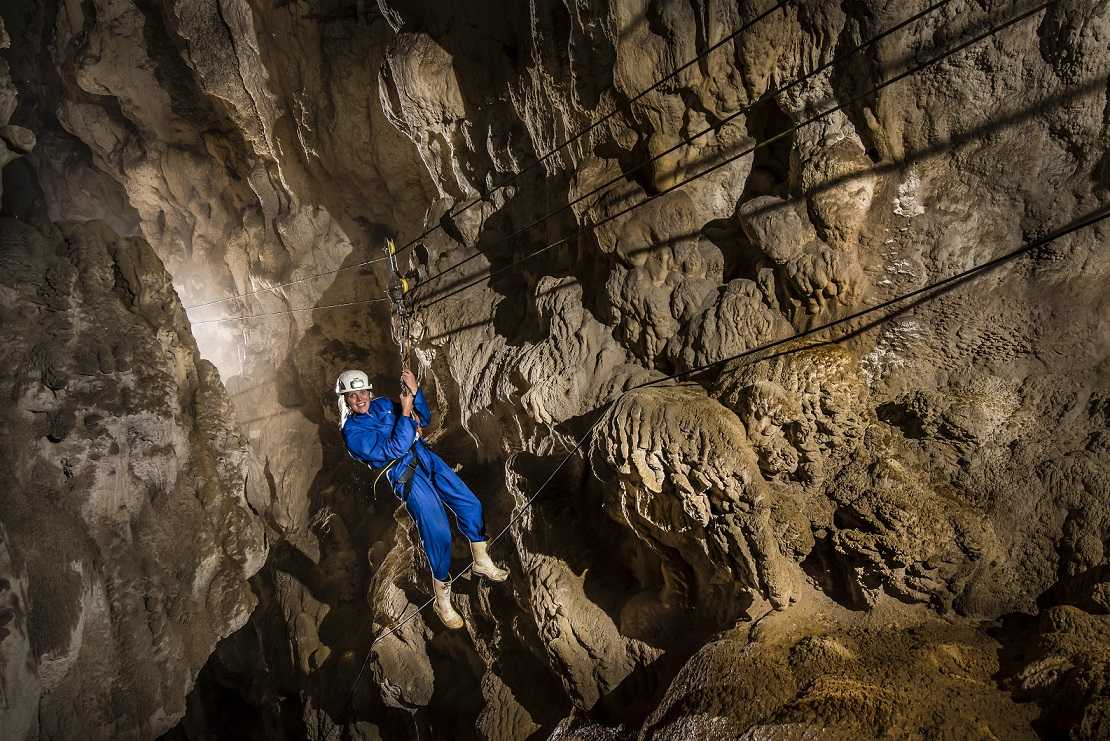 Waitomo Adventures | Image credit: Andy Belcher
The glow worms inside the Waitomo Caves have long been bringing international tourists to New Zealand and continue to do so. The intricate cave system is home to these luminous creatures known scientifically as Arachnocampa luminosa and are unique to New Zealand. The more extreme visitor can opt for a black water rafting cave experience and the new Lost World Through the Window tour caters to a mellow traveller. Waitomo Caves is a one hour drive from the city of Hamilton. The nearby Hairy Feet Waitomo at Mangaotaki Rocks Piopio is an impressive limestone cliff formation – set on a 690-hectare family farm that was used in The Hobbit: An Unexpected Journey.
Also read: Journey Across Middle-earth New Zealand
7. Rotorua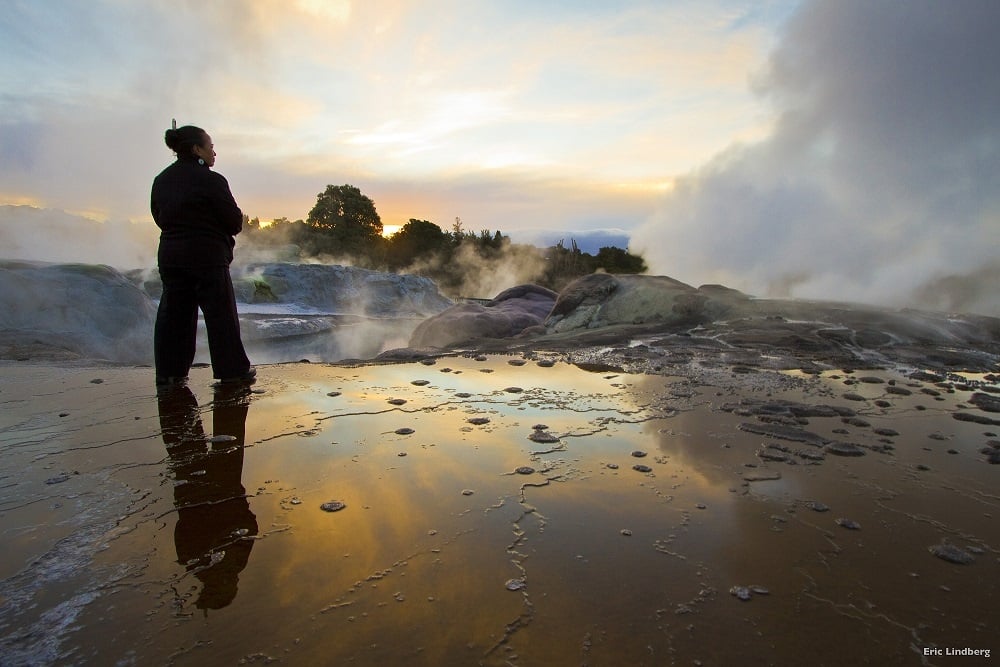 Image credit: Eric Lindberg
Rotorua is New Zealand's oldest tourism destination. The geothermal parks are something to behold and the celebration of Māori culture make this town a tourism mecca. Te Puia Māori Village encompasses both these highlights and wows guests with powerful , immersive cultural experiences. Feel the strength of a haka (war dance), taste Māori food cooked in bubbling natural hot springs. Watch the famous Pohuta Geyser erupt right in front of you and check out live kiwi birds on site.
8. The Coromandel Peninsula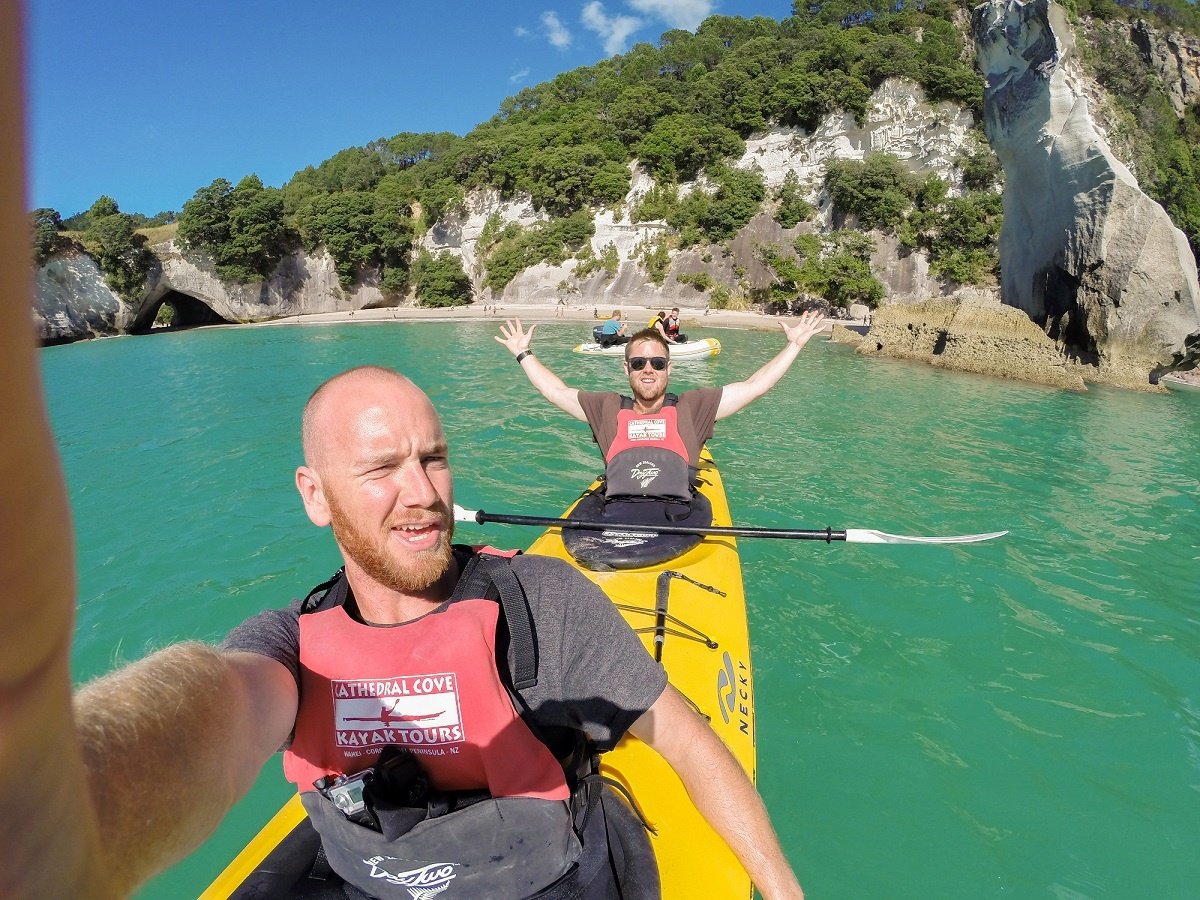 Cathedral Cove Selfie | Image credit: Destination Coromandel
On the western edge of the Hauraki Gulf and across the water from Auckland, The Coromandel is a narrow stretch of coastland, pohutukawa-lined coves and sheltered beaches surrounded by hills covered in green rainforest. It's a natural blend just waiting for outdoor recreational adventures and experiences. The Coromandel is a popular weekend and holiday destination that's easily accessed from Auckland. Highlights include digging your own private hot pool in the sand at Hot Water Beach, and walking to the beautiful Cathedral Cove.
9. Tongariro Crossing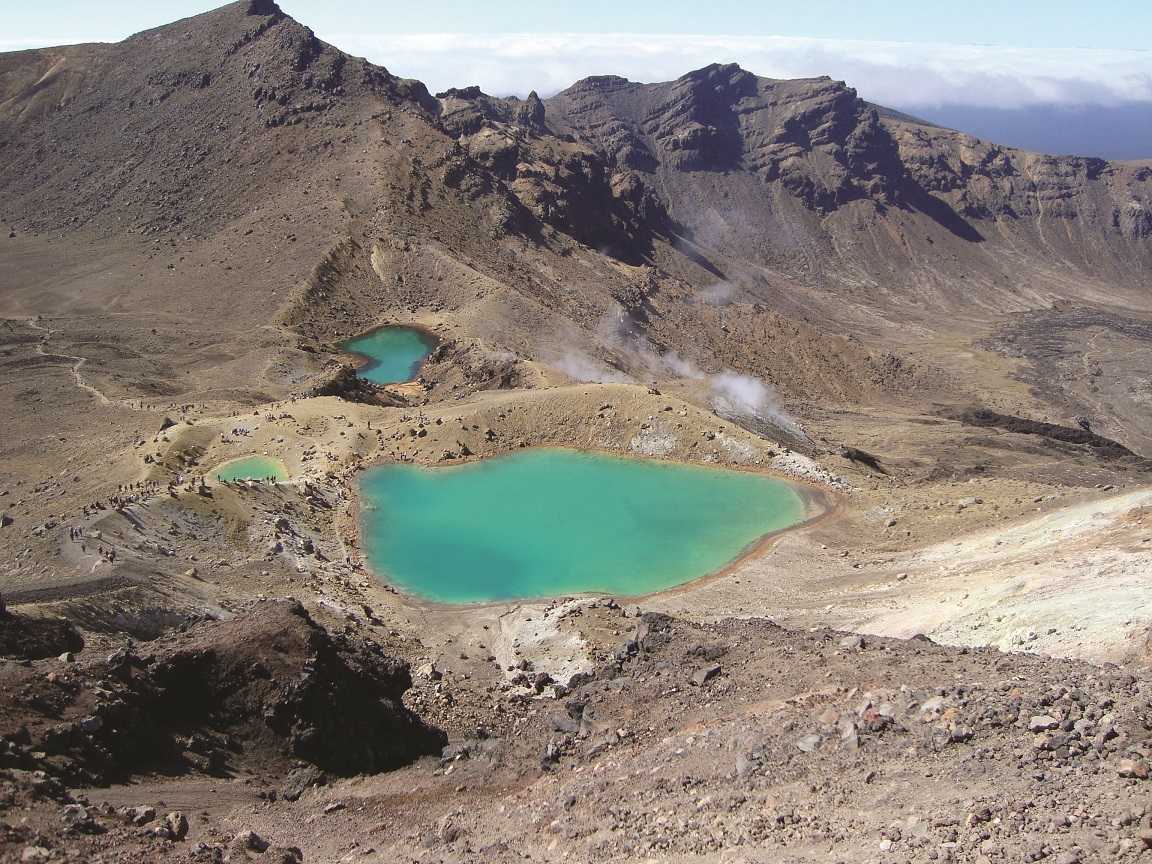 Tongariro Crossing Emerald Lakes | Image credit: Visit Ruapehu
One of New Zealand's most popular day walks, the Tongariro Crossing takes you deep into the heart of Middle Earth, specifically Mordor. Follow the track in the shadow of Mount Ngauruhoe, the mountain used as Mt Doom in The Lord of the Rings Trilogy. Adrift Guided Outdoor Adventures takes guided walks on the Tongariro Alpine Crossing all year and every day mother-nature allows a safe and enjoyable passage. The crossing takes around nine hours but Adrift can organise shorter hikes that can cater to different levels of ability.
10. Forgotten World Adventures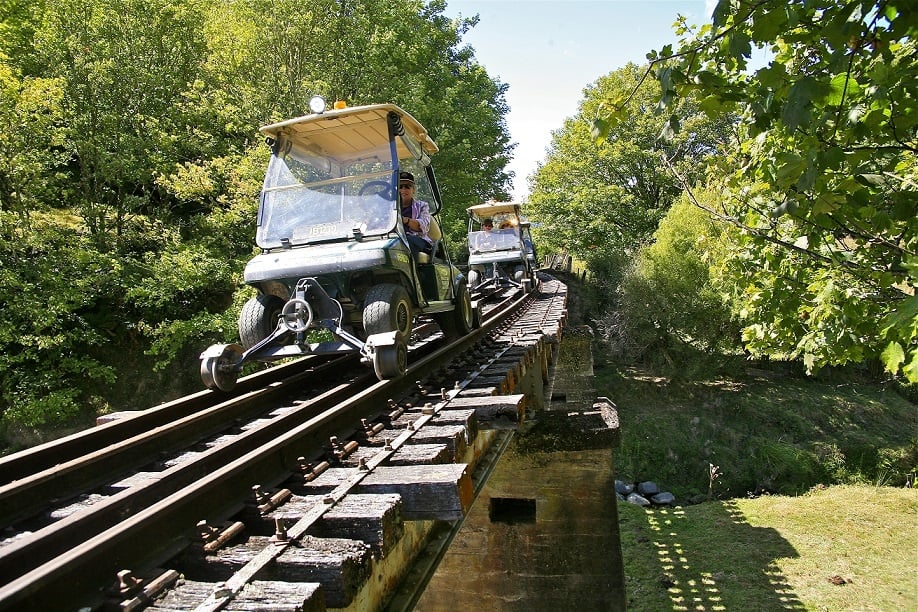 Forgotten Highway Rail Carts
New Zealanders have a strong entrepreneurial streak so it's not surprising to discover some bright spark took a disused railway line, and a bunch of golf carts, and built a thriving business. Forgotten World Adventures is the ultimate slow train, running from Okahukura in the Central Plateau, to Whangamomona, a place that should have fallen off the map, but hasn't. The carts have been adapted to run on rails and are self-driven. There are sheep, alpacas and wild berries along the way, and you can stop at any time during the eight-hour journey. At the end of the 83-kilometre line is the Whangamomona Hotel, which claims to be the most remote pub in New Zealand.
11. Whanganui – Creative art hub

Virginia Lake Panorama Image credit: Visit Whanganui
Home to approximately 43,000 people, Whanganui is a two-hour drive northwest from Wellington, or the short flight from Auckland is less than an hour. The city, which enjoys one of New Zealand's sunniest climates, has a series of fine parks and significant gardens, including Virginia Lake. Bushy Park is a 100 hectare native forest and predator free bird sanctuary. Three iron-sand beaches are great spots for fishing, surfing, off-roading, family outings and wide open walks. New Zealand's largest arts community — fine arts, mixed media and glass artists — live in Whanganui. The city is home to New Zealand's only School of Glass, and the regional museum boasts a magnificent collection of Maori treasures.
12. The Gravity Canyon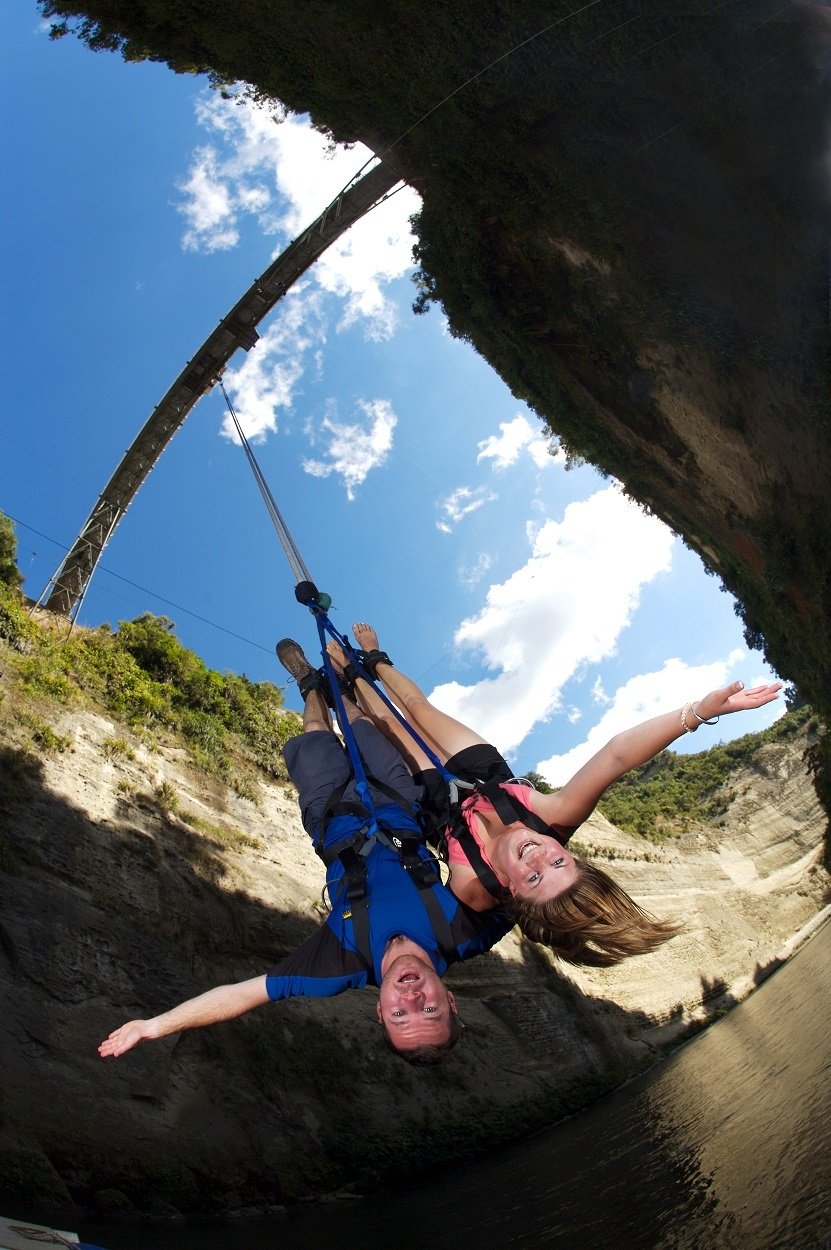 Mokai Gravity Canyon, Manawatu
In Manuwatu, on the west coast of New Zealand's North Island is the aptly named Gravity Canyon. On the Rangitikei River, Mokai Gravity Canyon's adrenalin-charged activities include New Zealand's most extreme flying fox, the North Island's highest bungy, and a 50m free-falling bridge swing. The flying fox, 175m above the riverbed, races 1km down a zip-line reaching speeds up to 160kph.
13. Weta Workshop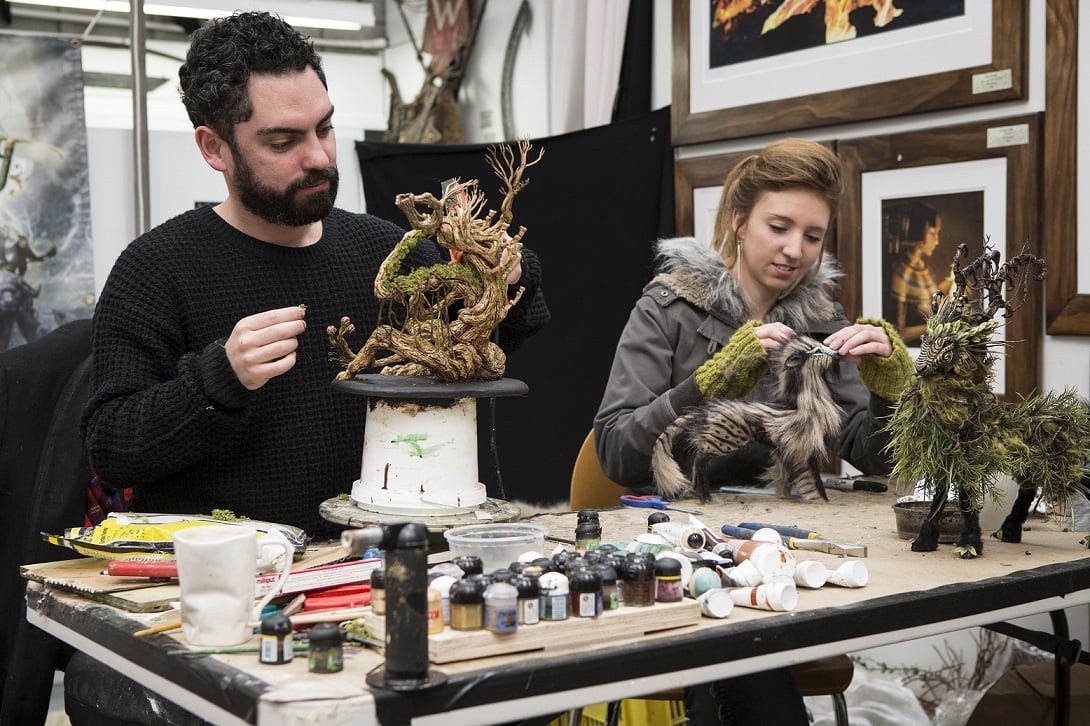 Weta Workshop Personal Tour artists
New Zealand's movie secrets are stored in Wellington's Weta Workshop. Guided tours of the filmmaking facilities were listed as one of the top 10 film studio tours in the world. The Workshop Tour takes visitors on a journey through Weta Workshop's creative process as told by a crew member. The tour space is filled with authentic film props, costumes, miniatures, creatures and vehicles from a number of movies including The Lord of the Rings and Hobbit Trilogies.
14. Zealandia Eco-Sanctuary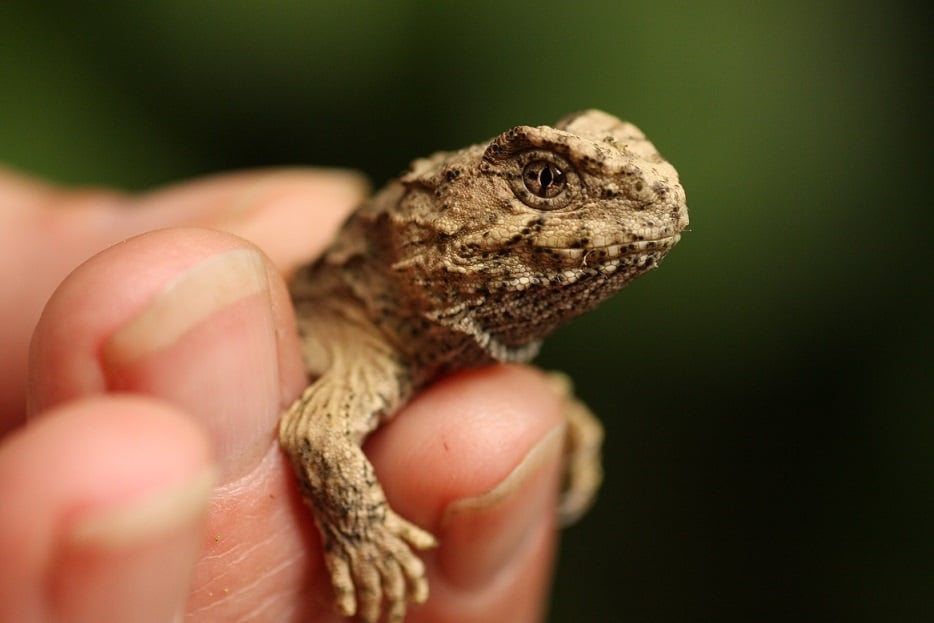 Zealandia Baby Tuatara | Image credit: Zealandia
Just a few minutes by car from downtown Wellington, and nestled in a forested valley between city suburbs, Zealandia is an outdoor haven for some of New Zealand's rarest native birds and animals and a living monument to world-leading conservation efforts. The multi-million dollar project to create a predator-free eco-sanctuary was inspired by a vision to return part of the city to its pre-human condition — a thousand years ago when the islands of New Zealand were a sanctuary for unique species that had survived from prehistoric days. The inhabitants include New Zealand's rare 'living dinosaur' tuatara.
15. Tatapouri Bay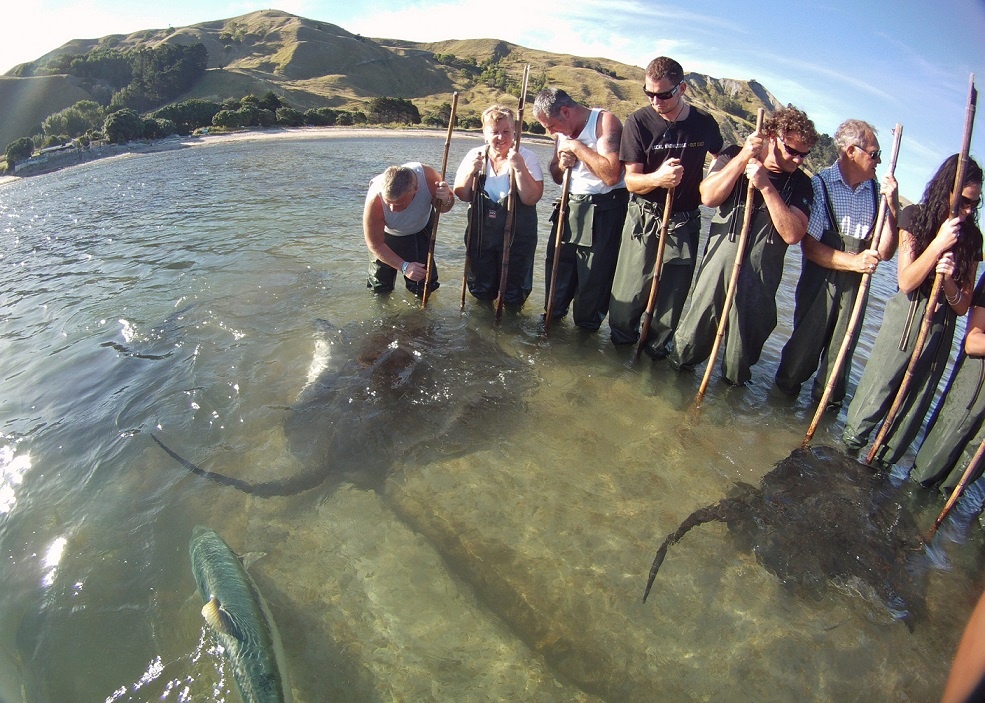 Eastland Dive Tatapouri Reef Ecology Tour
Fifteen minutes' drive from Gisborne, on the east coast of the North Island is Tatapouri Bay, one of the first places in the world to see sunlight each day. Dive Tatapouri will get you up close and personal to some of the incredible marine life in the area. Stingray excursions let guests swim freely with rays in shallow water surrounding the Tatapouri Reef, so both swimmers and non-swimmers can enjoy this unique and memorable experience. You'll get to touch, feed and observe wild and friendly stingrays as they glide along the ocean floor, and explore the beautiful reef and other marine life of Tatapouri Bay.
Come and see for yourself the beauty of New Zealand!
For more information, visit http://newzealand.com
---
Brought to you by Tourism New Zealand.