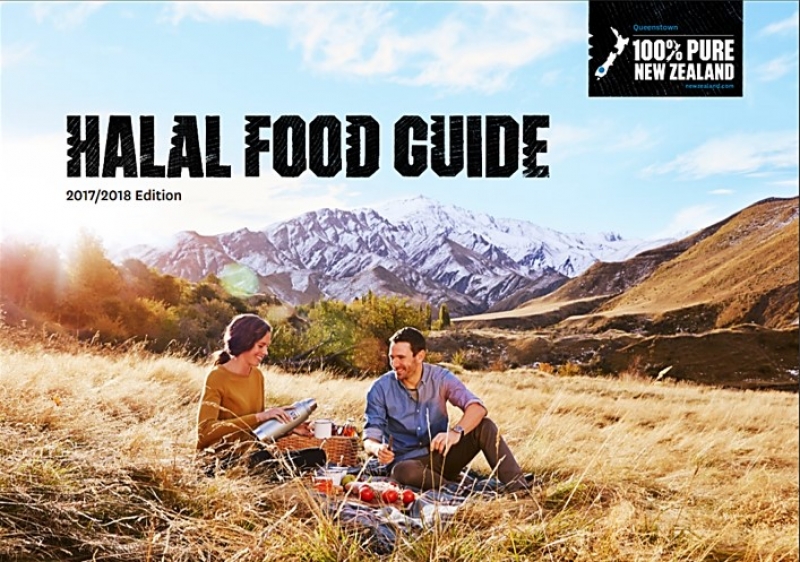 Muslim foodie travellers, rejoice! To better cater to your dining needs and maximise your enjoyment of New Zealand's world-class gastronomy, Tourism New Zealand has updated its 2017/18 Halal Food Guide with 289 more restaurants and cafes. That is a whopping increase of 51% more culinary options than its previous edition! This guide includes halal-certified or vegetarian and vegan cuisine from new regions such as Whangarei and Marlborough. 
Some of the recommended halal food places in the guide include Bawarchi Indian Restaurant in Central Auckland, Garudas Food Truck in Wellington, The Herb Centre Café in Christchurch, and KL Aroma Restaurant in Dunedin.
Tourism New Zealand's Regional Manager of South and South East Asia, Steven Dixon, said the updated guide will "further enhance New Zealand's position as the preferred holiday destination" among Muslim visitors.
Launched in 2016 in partnership with the Kiwi Muslim Directory and the Federation of Islamic Associations of New Zealand (FIANZ), Halal Food Guide currently has 567 halal-certified listings.
Whether it is identifying cheap halal-certified grocery stores and takeaway outlets or sourcing for general tourism information, the Halal Food Guide is a comprehensive, invaluable source of information for Muslim travellers going to New Zealand. The listings in the food guide are categorised into three categories – FIANZ-certified halal outlets, Muslim-owned halal outlets and vegetarian outlets.
So if you are an avid Muslim foodie, it's time to travel to New Zealand to check off these highly-raved halal food outlets, with Halal Food Guide as your next best companion! Download the new Halal Food Guide now at  https://www.newzealand.com/int/feature/halal-guide-for-new-zealand/.
---
Information extracted from press release issued by Baldwin Boyle Shand for Tourism New Zealand