Renowned as a shopping capital and a country with numerous historical wonders, Korea does not conventionally pop into mind when you mention the word 'cute'. Dispel this myth, for here are our top picks on where you can find Seoul at its pinnacle of cuteness.
1.
LINE

S

tore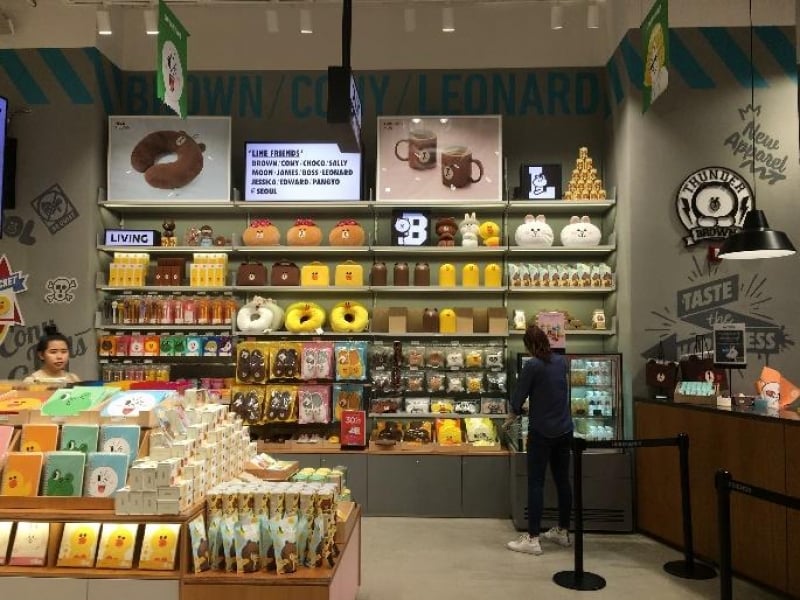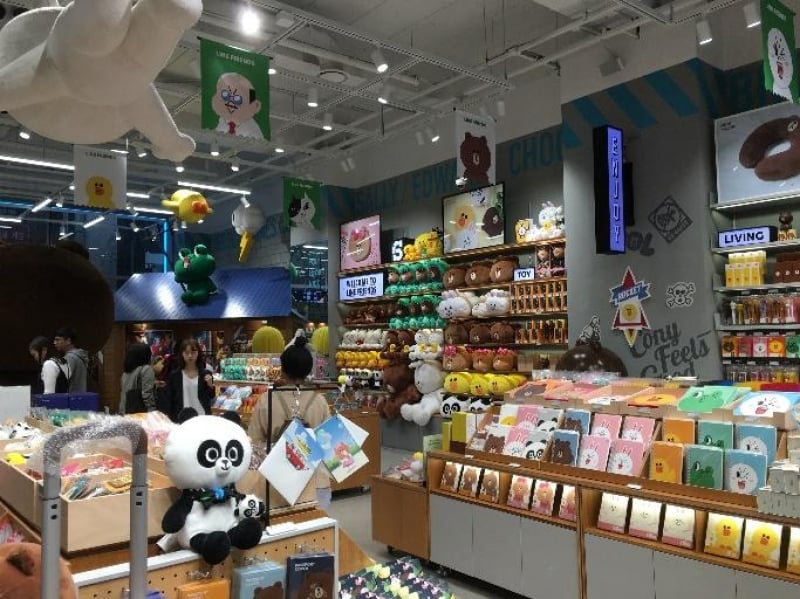 Brimming with an immense galore of LINE merchandise up for grabs, the LINE store at Ehwa definitely comes in at the top of our list of cute places in Seoul! Be sure to drop by this Instagram-worthy store when you're shopping in Ehwa, especially since it's only a short distance from the main fashion street. This place is virtual reality-come-true with the LINE characters from your chat app morphing into irresistible keepsakes!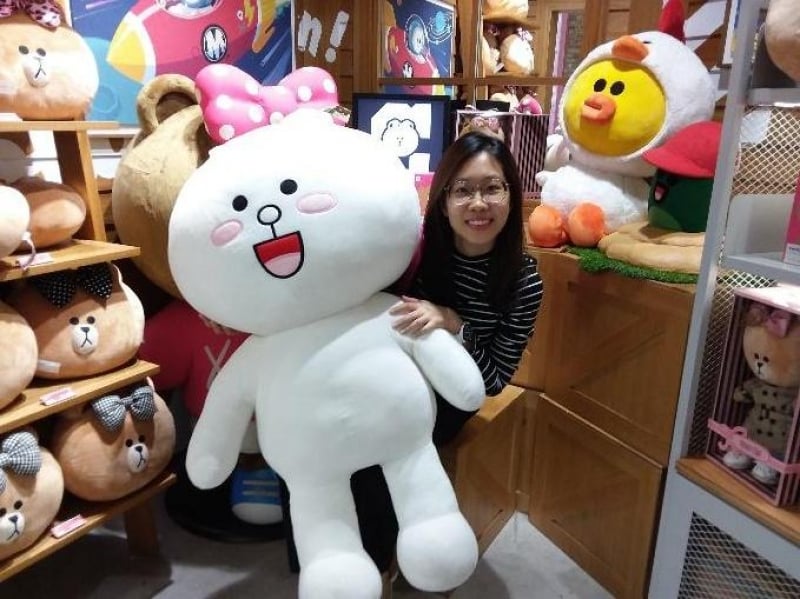 I couldn't stop gushing over the array of merchandise available! Pose with the stars of the show, a life-sized Brown or Cony that welcomes you upon your entrance.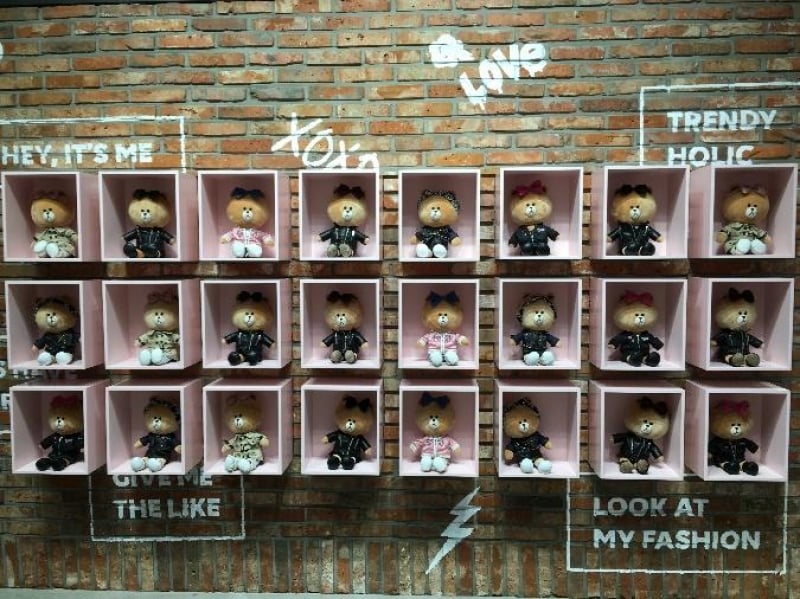 The most arresting feature of this store is the quaint brick wall that hits all the right notes in the visuals department, displaying rows of Brown bears dressed in a plethora of outfits. And if you can't get enough of the charm of this store, there is a little booth in which more LINE plushies await to greet you… This has got to be the epitome of cuteness, hands down!
Address: 59 Ehwa Women's University Road, 56-136 Daehyun-dong Level 1, Seodaemun-gu, Seoul (서울 서대문구 이화여대길 59 대현동 56-136 1층)
How to get there: Walk from Exit 1 of Ehwa University Station (Seoul Subway Line 2)
2.
Teddy

B

ear

G

allery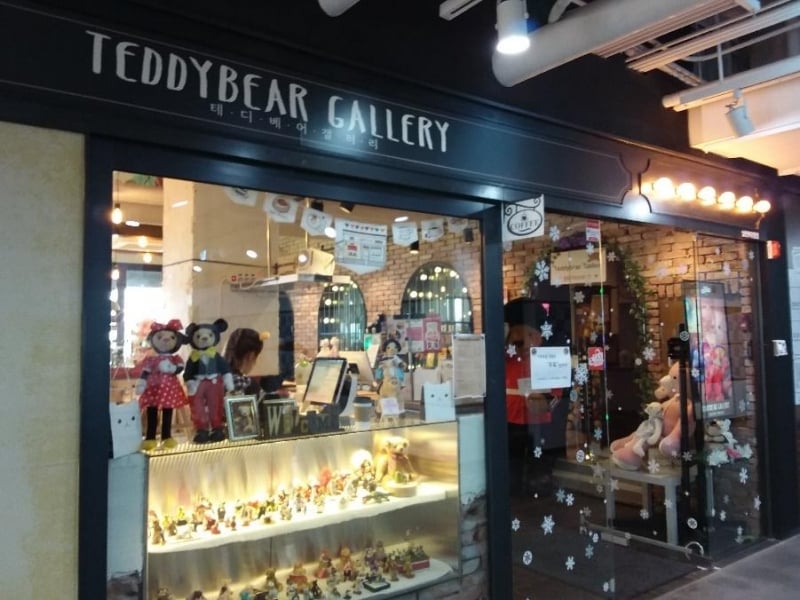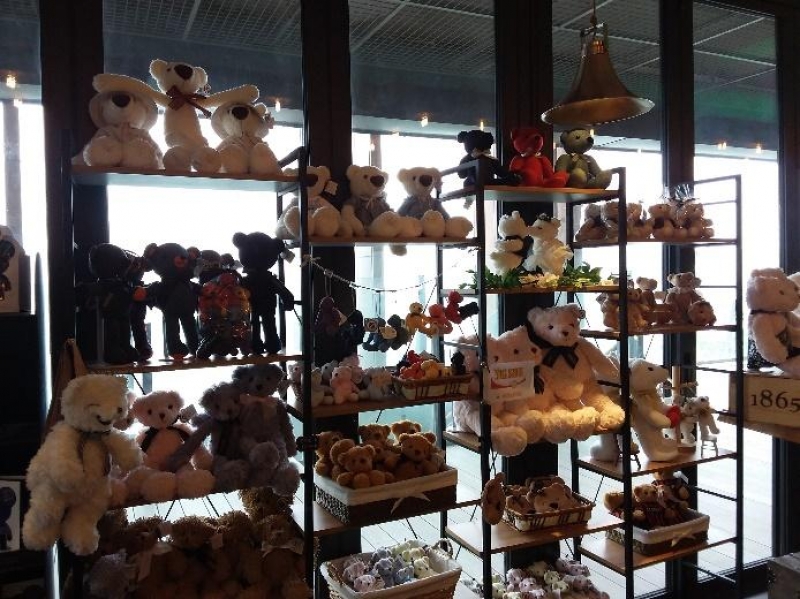 The child within each of us can never resist cuddly teddy bears, what more a whole gallery of them! This slightly obscure find within the N Seoul Tower is not to be missed the next time you're there.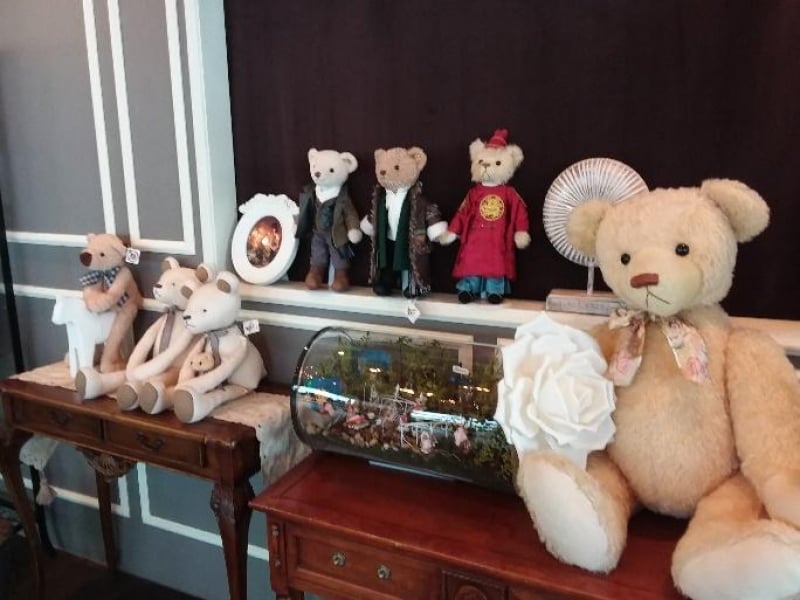 With teddy bears in all shapes and sizes, this is a haven if you've got a soft spot for cuddly plushies and collectors' items! Go ahead and purchase your favourites, because some of these teddies are truly rare and unique. Now you know that the locks of love and observatory tower aren't the only attractions at N Seoul Tower!
Address: 105, Namsangongwon-gil, Yongsan-gu, Seoul (서울특별시 용산구 남산공원길 105 (용산동2가) )
How to get there: Get off at Myeong-dong Station (Seoul Subway Line 4), Exit 3. Walk for approximately 15 minutes, following the street on the right side of the Pacific Hotel. The cable car boarding area will be within sight and take the cable car up.
3.
Ihwa

M

ural

V

illage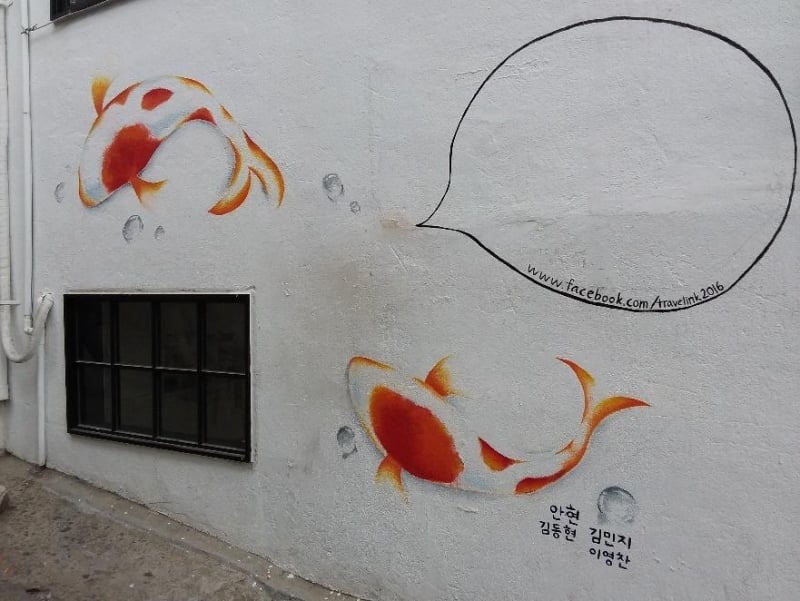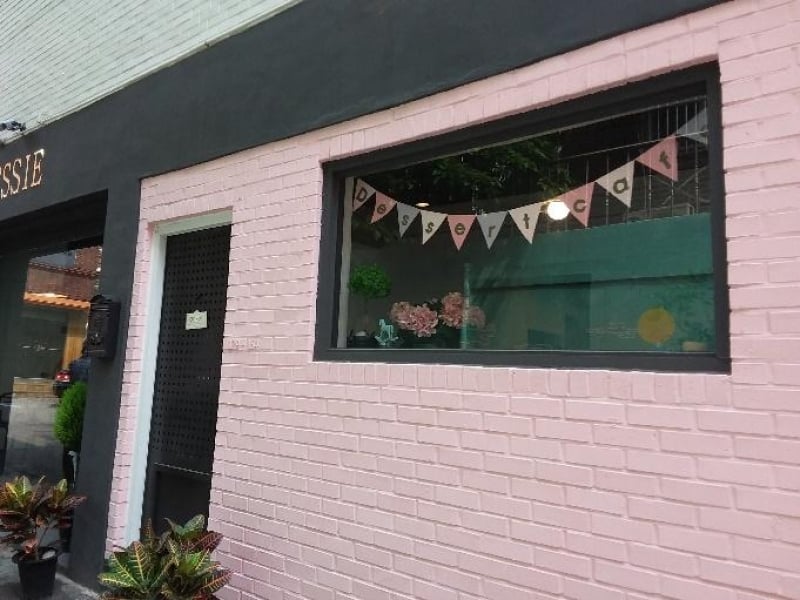 Tucked in a secluded area, this humble yet extraordinary residential area is worth the trek up Naksan Mountain – it's a tourist paradise where modernity and tradition meld into a harmonious concoction. We were surprised to find shops selling intricate costume jewellery, a plenitude of souvenirs, and even a few cafes brewing the whole range of coffee beverages!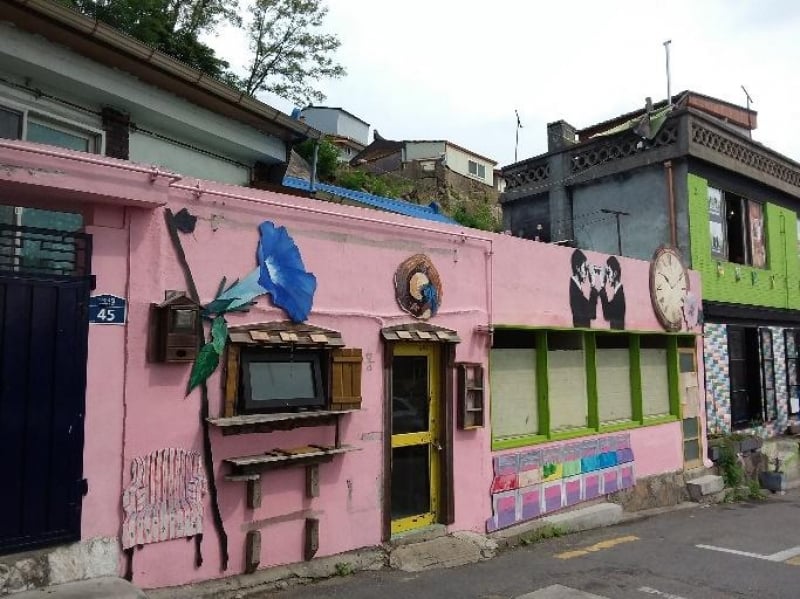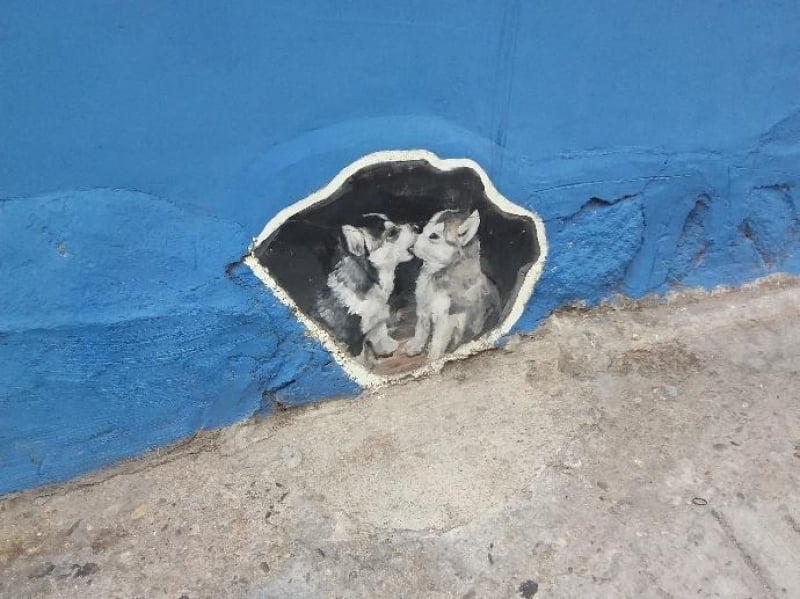 Be dressed in your best; you will definitely want to look as gorgeous as the hand-painted murals which are pure artistry. Besides posing for your #ootds against the murals in the village, you can also enjoy the tranquillity of this place away from the bustle of the city.
Address: Ihwa-dong, Jongno-gu, Seoul (서울 종로구 이화동)
How to get there: Ride the subway and get off at Hyehwa Station (Seoul Subway Line 4), Exit 2, walk until you reach the Lock Museum and turn right in a street called Naksan Gongson-gil then walk until you reach Naksan Park.
4.
Yeouido Hangang Park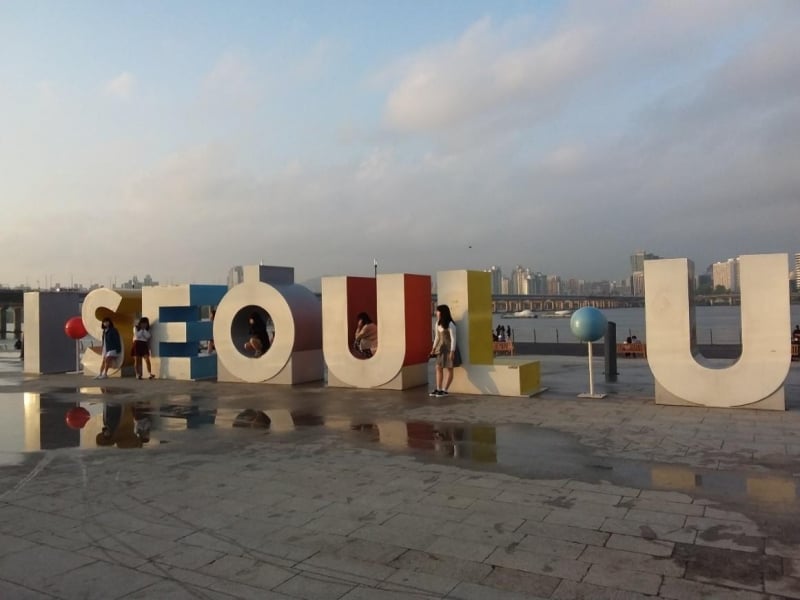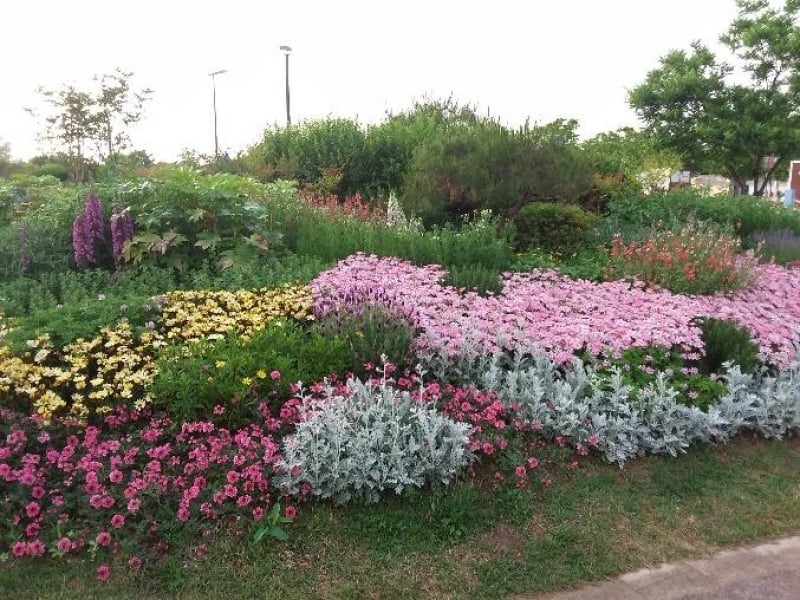 If you're visiting Korea during spring, don't miss out on chilling at Han River Park. This is the time to behold flowers in a riot of vibrant colours here. You can literally take your time to smell the roses! Prepare your selfie stick for the highlight of the park — the cute "I Seoul U" sculpture that lends itself to enhancing the aesthetics of your Instagram feed.
Have a languid evening lounging on picnic mats with food and drinks purchased from the street food stall nearby and give yourself an auditory treat as you listen to the buskers perform. The refreshing breeze and panoramic views are sure to liberate you from all your troubles. Cheers!
Address: 330, Yeouidong-ro, Yeongdeungpo-gu, Seoul (서울특별시 영등포구 여의동로 330 (여의도동))
How to get there: Ride the subway to Yeouinaru Station (Seoul Subway Line 5), Exit 2 or 3 and walk five minutes towards the National Assembly building
5.
Souvenir shop at Anguk Station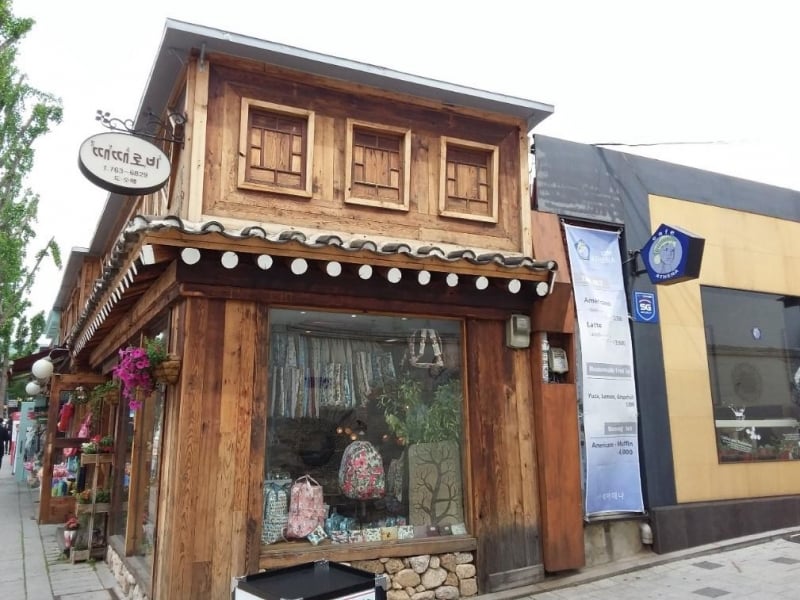 Still find yourself short of souvenirs for your friends and family back home? Suppress that sigh and make a beeline for this little souvenir shop near Anguk Station! Souvenir shopping was unbelievably fun for me when I stumbled upon this trove of delights.
This lovely shop is a cavern housing an amazing variety of souvenirs — from themed handmade dolls decked primly in hanboks (the traditional Korean costume), to gold-plated bookmarks that depict icons of Korea such as the Gyeongbokgung Palace. There are also purses made from rich textiles, novelty keychains, elegant fans adorned with intricate carvings and calligraphy paintings. Of course, this list isn't exhaustive. We assure you that your friends and loved ones will simply adore you for these souvenirs!
How to get there: Walk to the shops near Anguk Station (Seoul Subway Line 3), Exit 2

So the next time you're overcome with a bout of wanderlust, don't just tour the ubiquitously-known sites of Seoul. Arm yourself with this list and discover all the cute places that Seoul has to offer too!