Seoul is easily one of the most popular destinations in South Korea. A few weeks ago, I finally got the chance to visit this famous city myself. To make things even more exciting, it was my very first time in Seoul! I spent 10 days there and, if you're planning your first visit to South Korea's bustling capital, take a look at my Seoul itinerary for some inspiration on things to do in Seoul during summer! 
Also read: 15 Affordable Airbnbs and Vacation Rentals in Seoul for Budget Travellers
Day 1: Arrival → Shopping at Namdaemun Market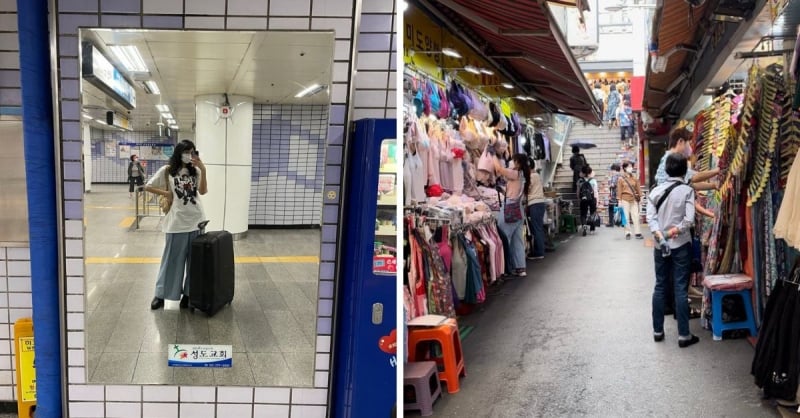 After a hassle-free metro ride from Incheon Airport to my accommodation in Myeongdong, I met my friend and we placed our luggage down. Then, I headed to Namdaemun Market, a 10-minute walk away. Namdaemun Market is one of the prime attractions in Seoul, with multiple appearances in the hit reality show Running Man. If it's cheap shopping and authentic Korean snacks you're looking for, this is an essential stop when it comes to places to visit in Seoul.
I took the first day easy, taking away dinner from a local restaurant, and feasting on bibimbap back in my apartment. 
Also read: 18 Best Korean Snacks to Bring Home a Taste of South Korea
Day 2: Waterbomb Festival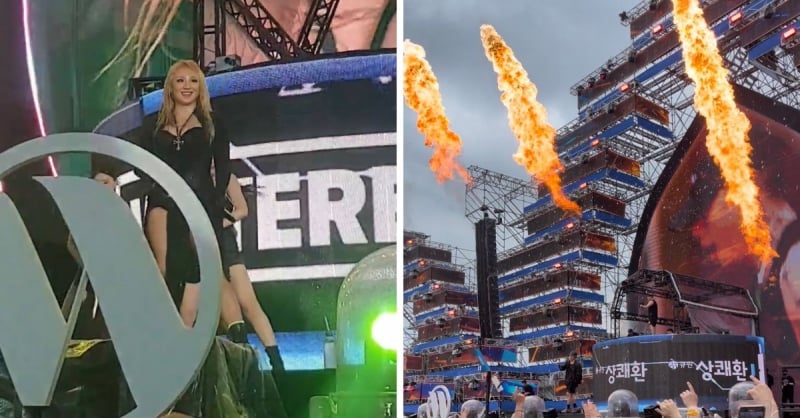 I've long been familiar with the annual summer party in Seoul: The Waterbomb Festival, because of its diverse artist line-up and well, "waterbomb" concept (think water cannons, water guns, and some fire displays). Truly, the festival was among the must-do summer activities in Seoul. 
With the likes of DPR Live, (G)I-dle, Winner, and many more artists, it was an event I'd only be able to experience once in a lifetime. At one point, I'd even made my way to the very front and CL was right in front of me! I could have sworn we made eye contact, and the body aches from standing from 11am to 10pm simply melted away.
Day 3: Dongdaemun Design Plaza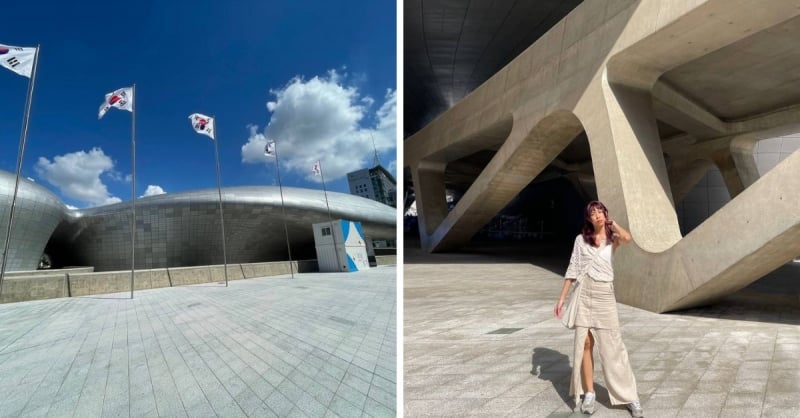 While I had only seen Dongdaemun Design Plaza on TV for Fashion Week, those few clips alone were breathtaking. Even so, it was so much more beautiful in person as its interior was just as aesthetic with big exhibits by international and local artists. 
While it's currently showcasing Tim Burton's work, there are consistently small exhibits selling postcards and other small crafts. It's also a shopping haven, with the sprawling Hello apM mall situated right in front of the plaza. And, yes, the mall is definitely worth it for thrifty yet trendy clothes. 
Day 4: The less frequented Mangwon Market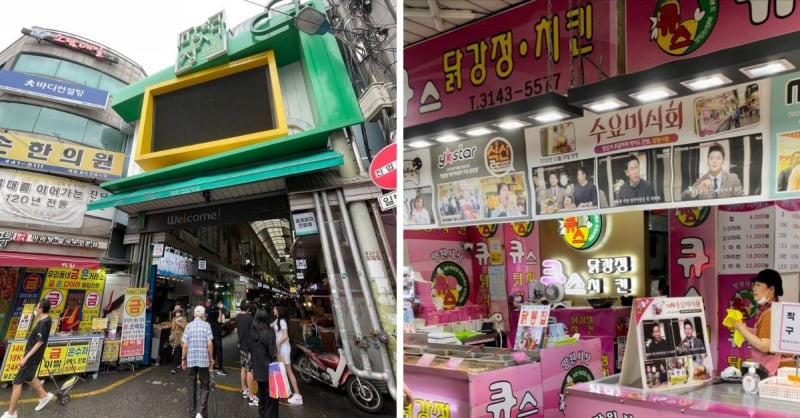 If you're looking for a not-so-mainstream market, it wasn't that long ago that Mangwon Market was considered a quiet area frequented by only locals. However, with numerous K-celeb-endorsed food stalls, it's no wonder that it's now a tourist hotspot. 
Admittedly, with my Singaporean "I see people queue, I also queue" mindset, the long lines to these stores initially drew me in but it was all worth the wait. So, I'd definitely recommend sampling the famous baked marshmallow ice cream (which they torch in front of you), dakgangjeong (sweet crispy fried chicken), croquettes, and doughnuts.
Also read: Top 5 Night Markets in Seoul for Your Shopping Fix
Day 5: Gyeongbokgung Palace
Now, it's time for the quintessential Seoul attractions and must-dos. The number one must-do in Seoul? Wearing a hanbok and prancing around Gyeongbokgung Palace. Regardless of whether you're a history buff or just interested in fashion, it's something you're bound to enjoy. Everyone looks straight out of a historical K-drama in their beautiful hanboks, nicely done hair-dos, and fine handbags. 
You'll have no trouble finding a hanbok rental shop, as I simply walked into mine while on the way to the palace. The store was having an all-day promo, so I rented my hanbok for about ₩6,000 (~S$6.30) and topped up ₩5,000 (~S$5.30) for my hair-do! The handbag was free as well — or as they say, "service." Traipsing within the palace surrounded by lakes was something truly beyond my imagination. It was so therapeutic! 
Note. This. Place. Why? Because I had the best meal of my whole stay here! 
Yes, at this cosy restaurant simply named Sujebi (hand-torn noodle soup) and Boribap (traditional rice and barley with vegetables). The ahjummas kindly instructed us to mix our rice with the kimchi and soup, and it truly tasted amazing. If I could go back to Seoul, I'd probably head here on my first day back and have my order ready for a kimchi pancake, a seaweed sujebi, and a potato sujebi. 
Day 6: Shopping at Myeongdong → picnicking at Han River →  partying in Hongdae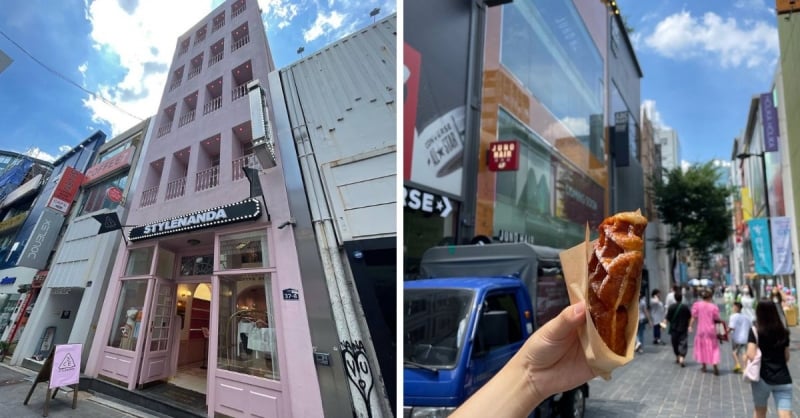 Of course, Myeongdong's famous shopping district was on my Seoul itinerary. There were countless accessory shops, renowned brand stores, and food stalls. I started my day at about 10am. As I waited for the Instagrammable Stylenanda Pink Pool Cafe to open, I had a "crouffle" (croissant and waffle) from a food vendor along the street. As cosmetics, skincare, and clothes are considerably cheaper in Seoul than in Singapore, shopping is definitely one of the things to do during summer in Seoul. So, I filled a fair share of my luggage with the things I bought here.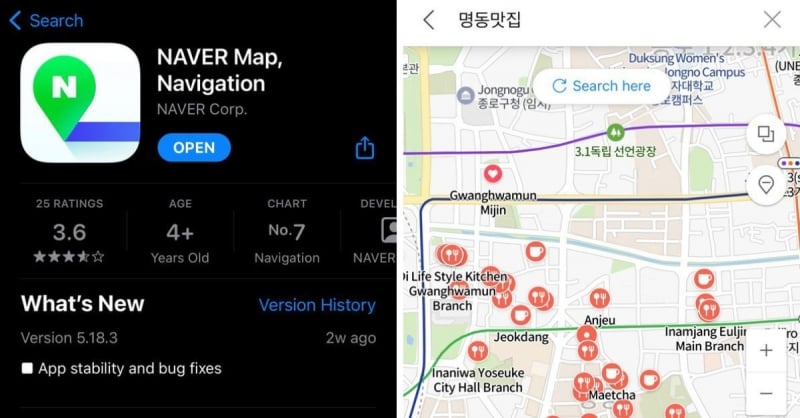 As for how I got around, I'd suggest downloading Naver Map as navigation is easy. The app indicates the metro cabin that would be the fastest transfer to your next destination and you can search for popular restaurants. By simply searching "맛집" (matjip), which literally translates to "taste house," you can find restaurants locals find worth visiting or even top things to do in Seoul. 
So, like in the picture above, I simply put "Myeongdong matjip," which then gave me many results. Then, you can adjust to the ones nearest you by changing "map centred" to "on my location". That'd be my top tips for getting around Seoul, as it really is easy breezy! Also, since the public transport system is so speedy and convenient, there's no limit to how many attractions in Seoul you could visit in 10 days.
Also read: 15 Unique Cafes in Seoul for Coffee, Brunch, & More!
Picture this: blue skies, the cutest picnic setups, and street food vendors offering chicken skewers, and ramyun. With light shows and talented buskers, there is no better place to enjoy the rose tteokbokki I had ordered. As an avid K-Drama fan, I'd seen so many scenes shot in this park (think Squid Game and Navillera!). So, it was a small dream-come-true moment for me as well as one of the quintessential summer activities in Seoul. 
Pro tip: Take away dishes or meals to eat here as delivery only works for Korean mobile number holders. I was lucky enough to have a local friend order our dinner.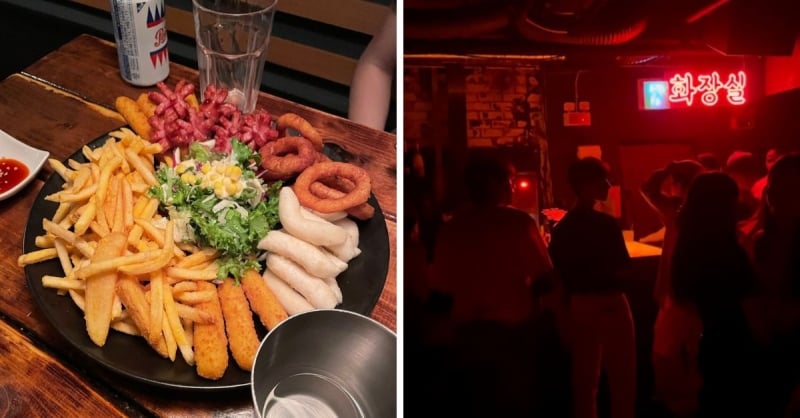 After soaking up the sun by the Han River, I headed to the nightlife spot in Seoul: Hongdae. As you know, each activity has to start off with good food. So, after a platter of fried snacks and a round of fresh cocktails, I hit the clubs. Well, three to be exact. 
With numerous clubs lining the street, time flew by as I hopped from one to another. Thankfully, all the clubs were foreigner-friendly, and I had a great time dancing to Korean and English tunes. As 7am rolled around, I exited the club with the sun fully out. But, we had to stop by an automated photo booth for some momentos before taking the bus back home. 
Looking back, I don't think this energy could have come from anything besides being on vacation. And, I'd desperately like to bottle that energy for my post-vacation blues. But, there's no fix like planning my next trip with new places to visit in Seoul. 
Also read: Seoul At Night: 8 Most Popular Clubs in Seoul to Dance the Night Away! 
Day 7: Gwangjang Market
Ok, you read about how I spent the day prior. I needed some R&R while still ticking off my list of places to visit in Seoul. So, I took to Gwangjang Market to sample several local foods and to bring home some authentic souvenirs. You may recognise this market for its iconic flags hung from the ceiling, and it's one of Korea's oldest permanent markets. 
And, if there's one Korean dish I have to recommend, it'd be yukhoe (Korean beef tartare). Known for its high-quality beef, Korea's the place to be to try this cool, slightly sweet, and savoury treat! For a sweet snack to top off my meal, I had the mung bean pancakes; which are well-known in this market.  
Day 8: Thrift shopping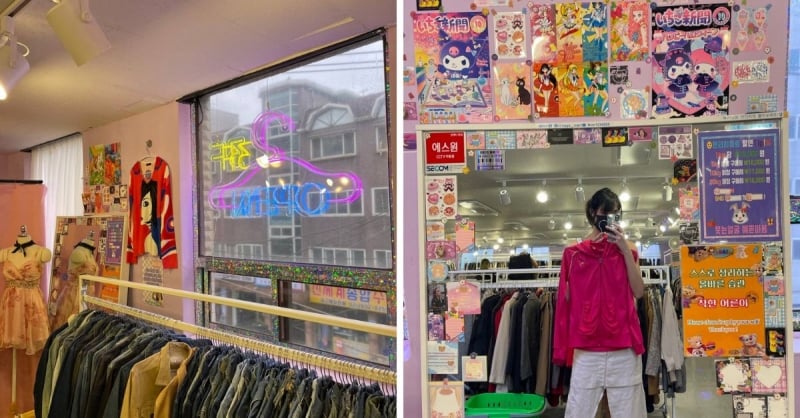 By the tail end of my trip, I was itching for some retail therapy. So my friend, who had been on a university semester exchange in Seoul for a few months, brought me to her favourite thrift store: Vintage Mart. It was a little out of the way (about an hour away from Myeongdong), but still easy to get to via metro. So, we hit the kilo secondhand store up; which basically charged by weight. 
Also, most kilo stores are more curated than the average thrift store so I truly did find the most unique pieces here. In fact, I splurged on 3kg worth of clothes of different styles. Apart from the careful selection of clothes, the interior was so well-decorated. With anime, Sanrio, and colourful posters adorning the pink walls, it was the cutest thrift store I'd been to!
Also read: 10 Tips for Shopping in Seoul, According to Frequent Travellers
Day 9: Insadong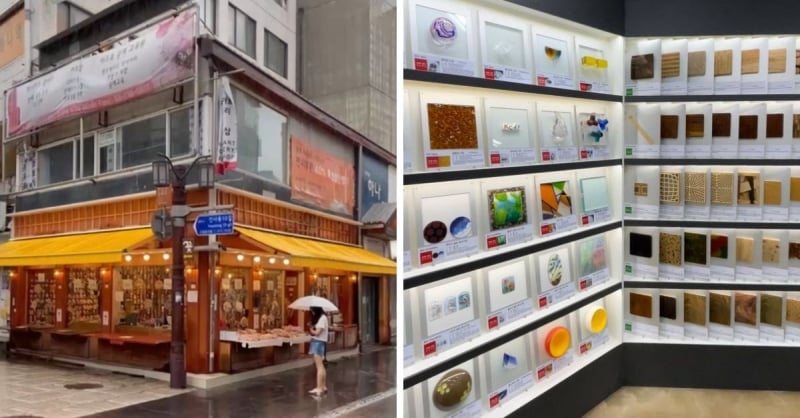 It wouldn't be a Seoul itinerary without visiting Insadong. A carefully conserved cultural area, Insadong is home to traditional goods, teahouses, galleries, and cafes. With one main road, vehicular traffic is discouraged and vehicles are blocked every Saturday and Sunday for several hours. 
The galleries are often described as the "heartbeat" of Insadong and number in the 100s, offering different interpretations of Korean fine art like paintings and sculptures. I visited a few galleries, which are the more popular ones; Hakgojae Gallery, Gana Art Gallery, and Kwanhoon Gallery. And, it's all situated near Insadong Ssamziegil, which is a large, four-level shopping mall, with popular brands like Kakao Friends. While there are many attractions in Seoul, it was a fruitful last day packed with the best things to do in Seoul but in just one area. 
Day 10: Departure after an unforgettable summer in Seoul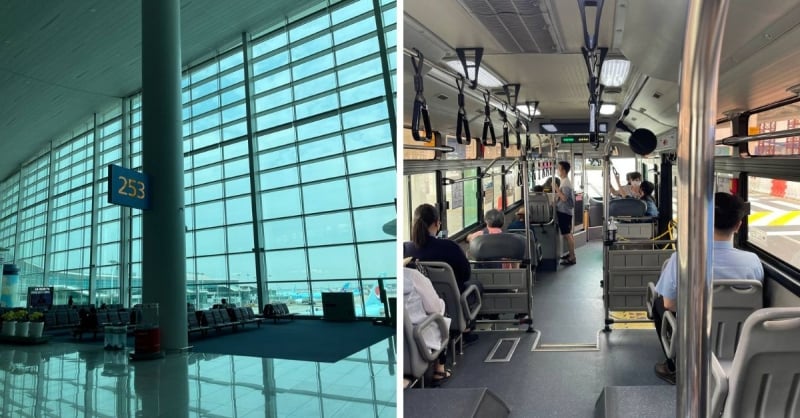 Certainly, South Korea lives up to its reputation of offering convenient transportation, with a free bus available to and from both Incheon Airport terminals. Trust me, you'll thank the bus service as the travel time from one terminal to another is not to be underestimated. 
Also read: 9 Useful South Korea Tips If You're a First-Time Traveller
Anyway, that concludes my 10-day trip and summer activities in Seoul! If my Seoul itinerary stoked your wanderlust, then take it as a sign to start planning your escape to Seoul too! Time to book those tickets and travel to the Land of the Morning Calm! 
---
All images credited to Tamlyn Richards unless otherwise stated.