Korea is, indisputably, one of the world's most popular travel destinations. But then again, why wouldn't it be? Intricate architecture, breathtaking scenery and incredibly delicious food – Korea has this special ability to draw travellers back again and again to its humble shores.
Dare to be different and explore Korea off the beaten path on your next trip; venture further than the usual Seoul and Busan, and uncover these 15 hidden gems you never even knew existed.
1. Explore what used to be a North Korean spy ship


Quick history lesson: In 1996, a North Korean submarine tried to infiltrate South Korean shores, violating the non-hostility agreement between the North and South. The South Koreans spotted said submarine, which gave birth to the creation of the Gangneung Unification Park, a park created near the site of the spotting. The Park contains the actual submarine, and visitors can actually explore the vessel! The insides are small and cramped; interestingly, this still managed to fit 26 armed North Korean guerrillas.
Even if you're not a history buff, it was an exceedingly novel experience to don a helmet and wander through the insides of the submarine, made even more so by the history behind it.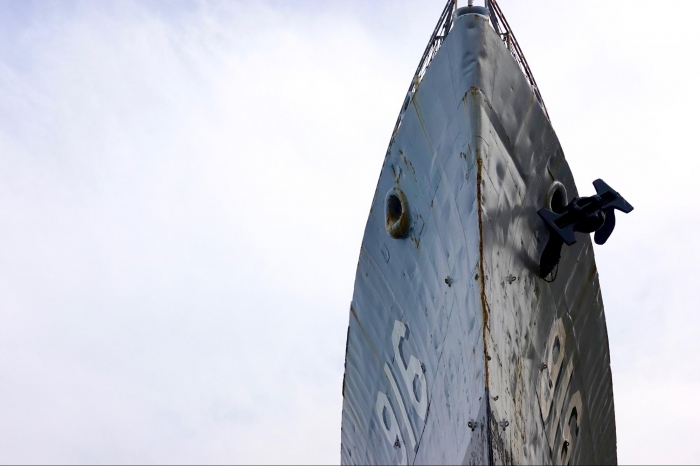 Besides the submarine, on display is a larger-than-life South Korean naval ship (pictured top) used in the Second World War, the Korean War and the Gulf War, as well as the Warship Pavilion (pictured bottom), a wooden boat used by 11 North Koreans who were trying to escape the North. It's said that the voyage was made after a year of preparations to attain freedom in the South. And it ended in victory: they managed to arrive in Jumunjin of Gangneung in the South after four days!
Where: Gangneung Unification Park
How to get there: Take a bus (10 minutes) to downtown Gangneung from Jeongdongjin Station.
2. Be quirky at Haslla Art World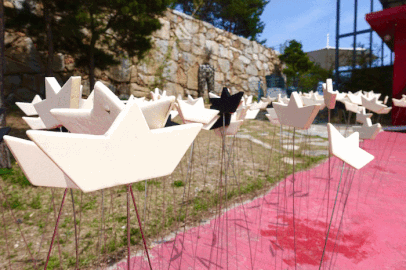 Haslla Art World is a delightfully unorthodox outdoor art gallery that combines art with the surrounding nature. Basically, it's every art lover's version of Disneyland. I can't say that I fully understand the art on display here but hey, that's art for you! Nevertheless, it's really interesting to meander through the gallery and admire the various art pieces. Pieces to highlight would be the upside down bicycle and the statue of a man teetering on the edge of the building. Haslla Art World is situated right by the ocean, offering stunning panoramic views all around.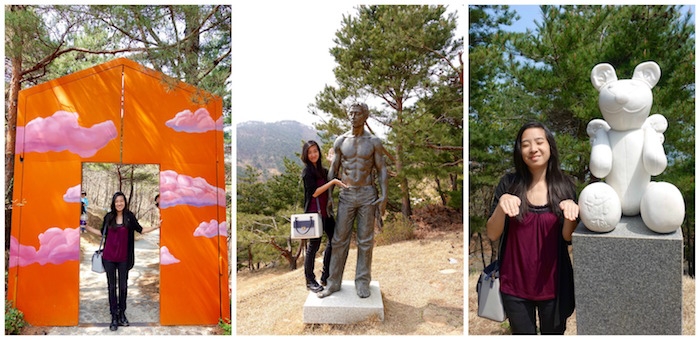 As with any artsy escapade, Instagram addicts will be delighted to find tons of backdrops and objects to frame the perfect picture.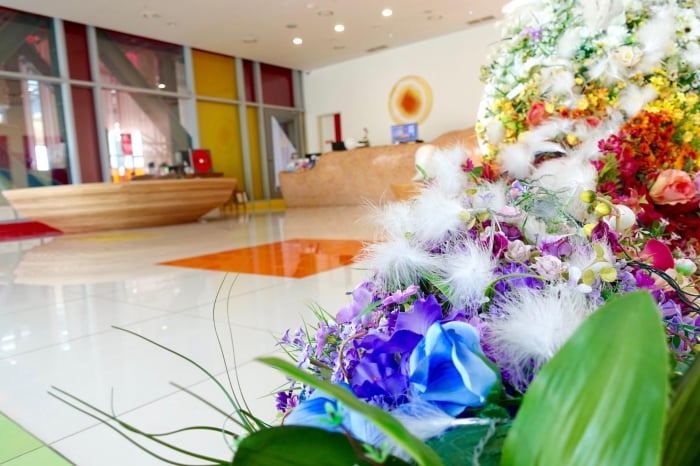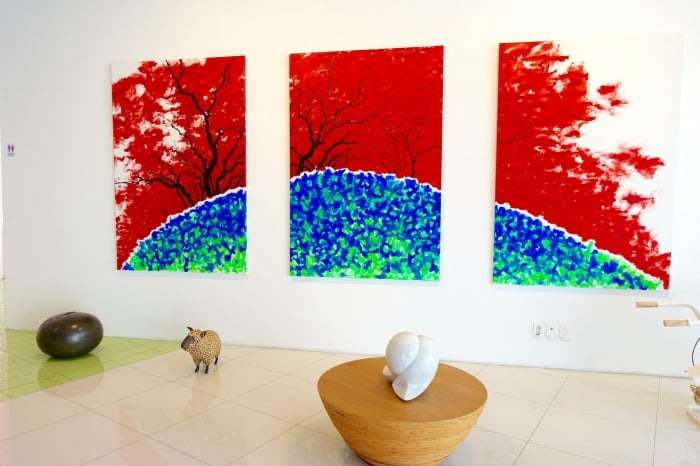 If you have the time to spare, I recommend spending a night at the Haslla Art World Museum Hotel to fully immerse yourself in the place. The hotel is an art gallery in itself, and it's a fair indication of what your stay will entail. Each of their 24 rooms is spruced up with different designs; each room, however, contains a bowl-like bed modelled after a mother's womb to ensure a restful night.
Where: Haslla Art World
How to get there: Take buses 111, 112 or 113 from Gangneung Intercity Bus Terminal
3. Cook your own tteokbokki
A big part of any travel experience is the FOOD. Forget the usual restaurant food that's whipped up behind closed doors; this time, take it up a notch and cook your own tteokbokki (Korean rice cakes)!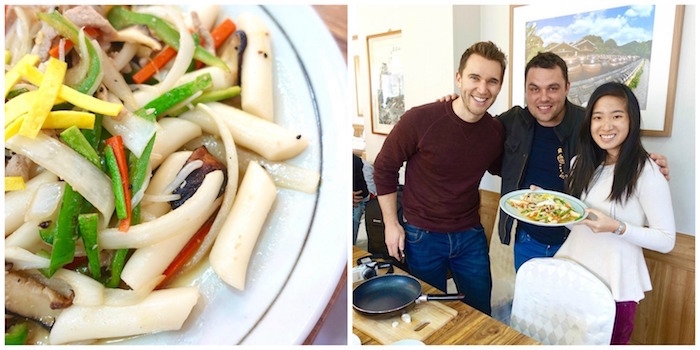 Jeongggangwon  – Korea Traditional Food Culture Experience Center offers visitors the chance to learn all about traditional Korean food through the best way possible – hands on application. Here you'll get to slice up the ingredients and stir-fry a heaping plate of tteokbokki goodness, all by yourself! In addition, you can also choose to cook your own bibimbap (Korean mixed rice) and wear a hanbok (Korean traditional costume) while you're at it. You will do all this in a hanok (Korean traditional house), which completes the entire experience.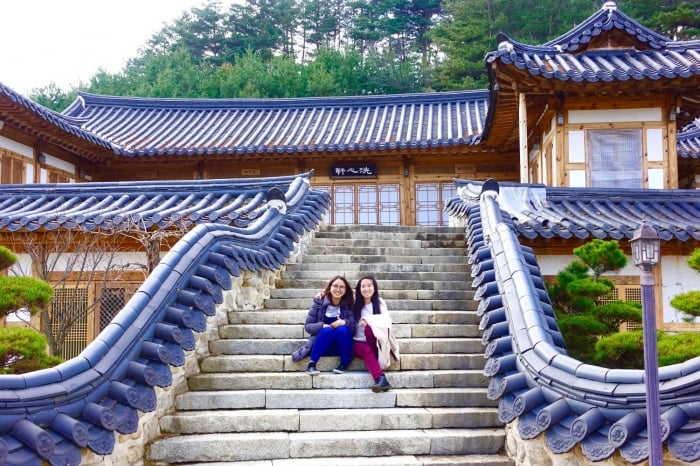 Don't leave without exploring the picturesque grounds. Fun fact: Jeonggangwon was also the filming site for popular Korean drama 'Sikgaek'!
Where: Jeonggangwon – Korea Traditional Food Culture Experience Center
How to get there: Take an intercity bus from Dong Seoul Bus Terminal to Jangpyeong Bus Terminal. From Jangpyeong, take a taxi to Jeonggangwon (10 minutes).
4. Go wild at a Cave Theme Park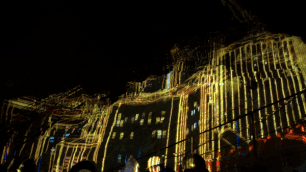 I've heard of cave explorations, but never have I come across a Cave Theme Park! Closed in 1972, the Gwangmyeong cave was converted into a full-fledged theme park in 2011, containing dazzling light shows, glistening tunnels and even a hydroponics section, a vegetable factory, an aquarium (the nation's first 'Cave Aqua World') and a wine cellar. The cave also contains a performance space where cultural performances are held. There's even a nine-metre high Golden waterfall within the premises!


What we didn't expect to stumble across, however, was the dragon (Smaug) from acclaimed book-movie series, 'The Lord of the Rings'. This particular statue was manufactured by the very guys behind the franchise. If you aren't a fan of the Lord of The Rings, do check out the Cave Fright exhibition nearby.


The temperature within Gwangmyeong Cave never goes above 12 degrees celsius, hence providing the optimum conditions to house a wine cellar. Boasting a 194-metre wine cave, there are nearly 100 varieties of Korean-made wine on sale. Visit on the weekend and take part in a wine tasting, which will pair glasses of red or white with slices of cheese.
Where: Gwangmyeong Cave Theme Park
How to get there: Take a bus from KTX Gwangmyeong Station right to the very last stop. Do take note that the cave is closed on Mondays.
5. Watch a squid auction at a fish market
Hailed as the biggest fish market in Korea's East Coast, Jumunjin Fish Market is an extensive place located right next to Jumunjin Port. Jumunjin Port is famous for its multitude of squid boats and here at Jumunjin you can expect nothing less – expect a barrage of seafood laid out in a labyrinth of stalls, a constant assault of sound culminating in a cacophony of choppers hitting the chopping board, a jumble of frenzied shouts and the smell of salt permeating the air.


Jumunjin Market is indeed a feast for the senses, the highlight of which was probably marvelling at the many orange crabs stacked up like dominoes. I was amazed by the sheer flurry of activity going on in the market; the markets in Singapore got nothing on this.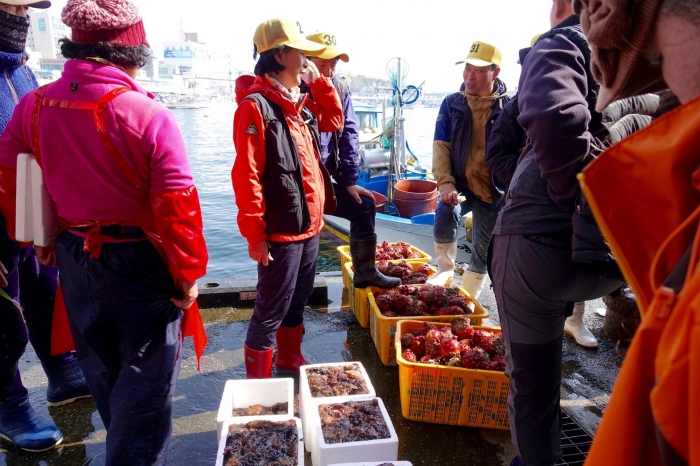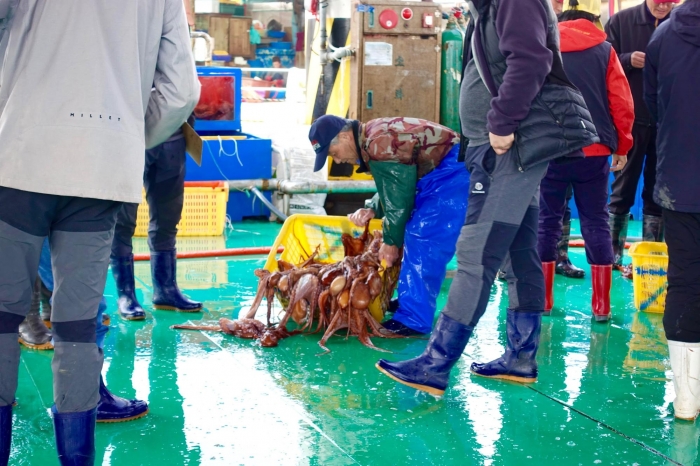 Venture out to the port and witness a squid auction! Yes, not a fish auction but a squid auction.
This happens on a daily basis, where fishmongers gather to seize the best catch of the day. Time your visit with one of the market's festivals – the Blowfish or Squid Festival – for an absolutely unique experience.
Where: Jumunjin Fish Market
How to get there: Take a bus from Dong Seoul Terminal towards Jumunjin, from which the market can be reached within 10 minutes on foot.
6. Travel back in time at a Korean Folk Village


Journey back in time to the Joseong Dynasty at the Korean Folk Village, which was created by relocating and restoring approximately 270 actual houses.Take a stroll through rows of traditional houses and farming villages. Watch 'life scenes experiences' such as silk-thread reeling, traditional dyeing and marvel at locksmiths going about their daily routines.
I was highly amused by the 'torturing implement experience', which a lucky (or unlucky?) member of the audience can volunteer for. I didn't do this, but you can even rent a hanbok (Korean traditional costume) to fully get in the mood. Interesting, huh!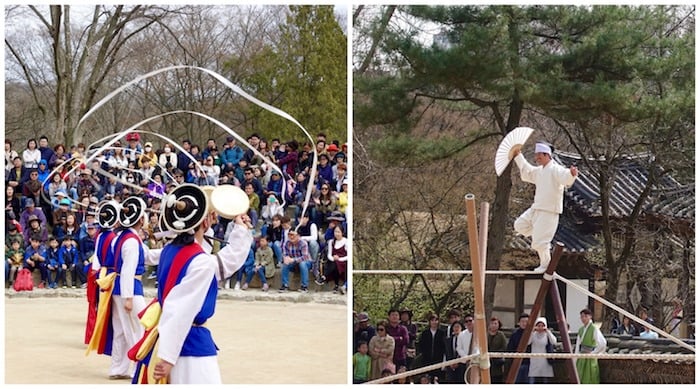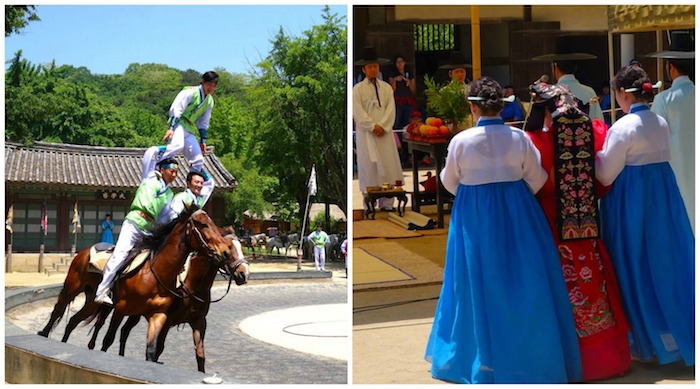 The highlight of visiting the Korean Folk Village would be the traditional art performances. These are held throughout the day, so do check the schedule the minute you enter the park so that you can catch them all. Choose from (left to right) a Farmer's Music and Dance performance, Acrobatics on a tightrope, daring Equestrian feats as well as a traditional Korean Wedding Ceremony.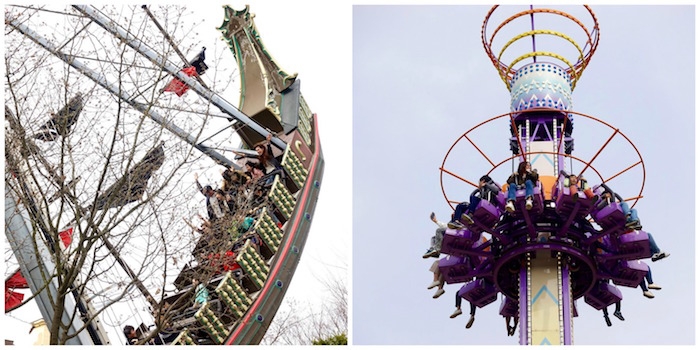 The Korean Folk Village is also home to an amusement park full of thrilling rides. P.S. The Folk Village is also the shooting location for popular K-dramas, such as 'the Moon that Embraces the Sun' and 'A Man from Another Star'. So K-drama fans, do take note!
Where: Korean Folk Village
How to get there: There is a shuttle bus that runs from Suwon Station to the Korean Folk Village.
7. Jazz up the usual Korean BBQ experience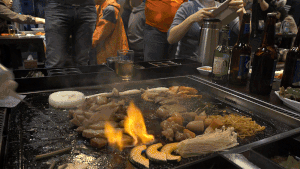 Korean BBQ is THE quintessential experience of every trip to Korea. Korean BBQ establishments are a dime a dozen, so why not choose something with a little more kick to it? Hwatongsam Restaurant offers its customers a magnificent fire show – where the meat is cooked in a fiery display of orange flame. The fire only lasts for a few seconds, so do have your cameras ready!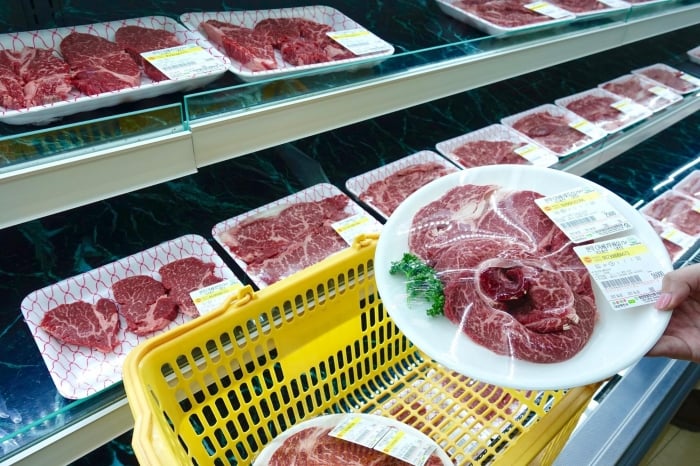 Another way to shake up the usual Korean BBQ experience is to choose a restaurant where you can shop for your own beef beforehand. This certainly beats just ordering off the menu! Such restaurants are located right next to their in-house 'supermarket', where delectable cuts will be laid out for your choosing pleasure. My favourite is the "Daegwallyeong Han-u Town" restaurant located in Pyeongchang.
8. Experience a temple stay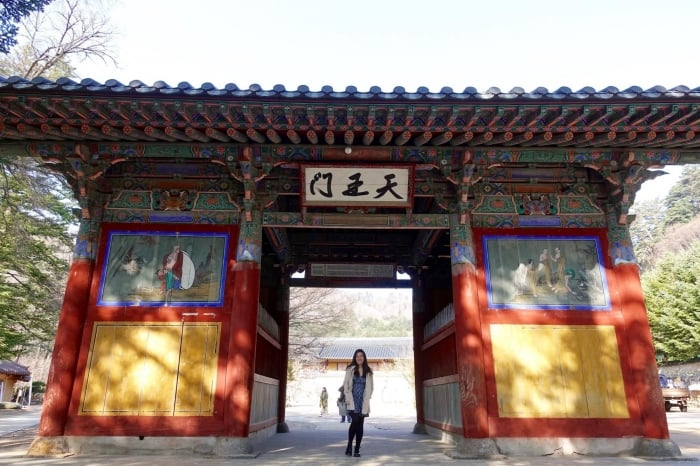 A temple stay is highly recommended for anyone looking to gain insight into traditional Buddhist culture, and for anyone looking to escape the hustle and bustle of city life. Located just two hours from Seoul, Woljeongsa Temple is located within the Odaesan National Park. The temple is nestled within a tranquil enclave, flanked by towering forest and trickling streams.


The whole concept of a temple stay was started in 2002, offering a means for travellers to experience temple life. There are various temple stay programs to choose from, such as a 2D1N program or a 2-3 hours program for those who prefer not to spend the night. Either program will entail a series of bowing and the making of a bead necklace. This bead necklace consists of 108 beads, one for each worldly sin, and visitors are expected to bow before threading each bead as a mark of respect.
On top of that, temple stay participants also get to partake in meditation, take walks through the forest and have a conversation with one of the resident monks over a cup of tea. For those who opt for a 2D1N stay, expect to be in bed by 7.30pm, rise by 3.30am and start morning prayers promptly at 4.20am.
Where: Woljeongsa Temple
How to get there: Take an intercity bus from Dong Seoul Bus Terminal to Jinbu Intercity Bus Terminal, then transfer to a local bus bound for Woljeongsa.
9. Cycle around in a four-wheeled trishaw during sakura season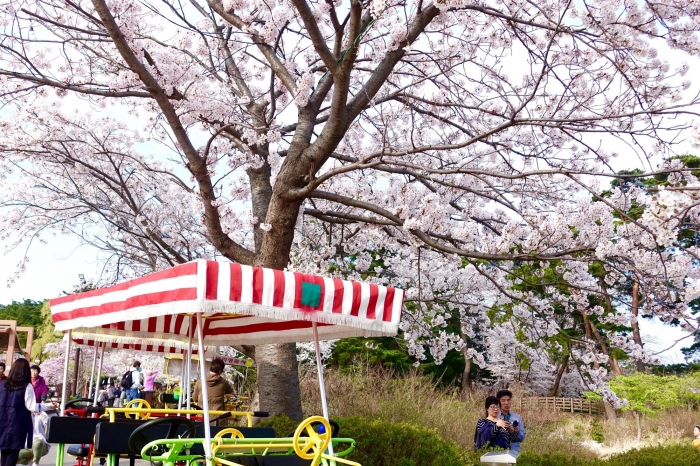 Unbeknownst to many, cherry blossom season doesn't just take over the shores of Japan. Every spring, Korea is overtaken by sakura fever as well! Venture out from Seoul's hotspots and head for Gangneung, where you'll be able to enjoy the blooms in peace.
A popular thing to do is to bring a picnic, but I recommend renting a four-wheeled trishaw. It makes for a novel way to traverse under the enveloping pink canopy!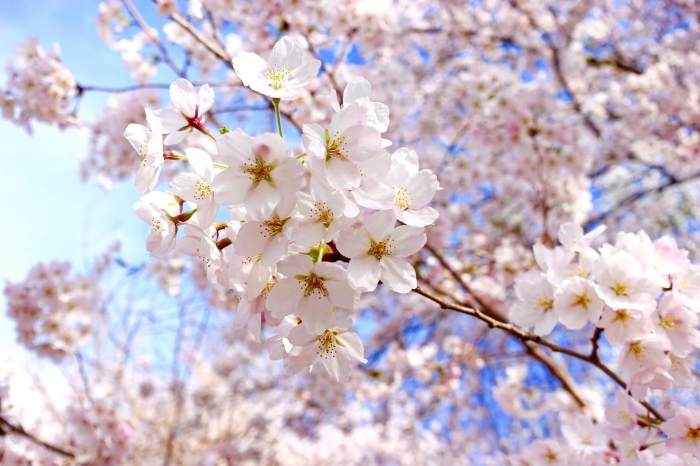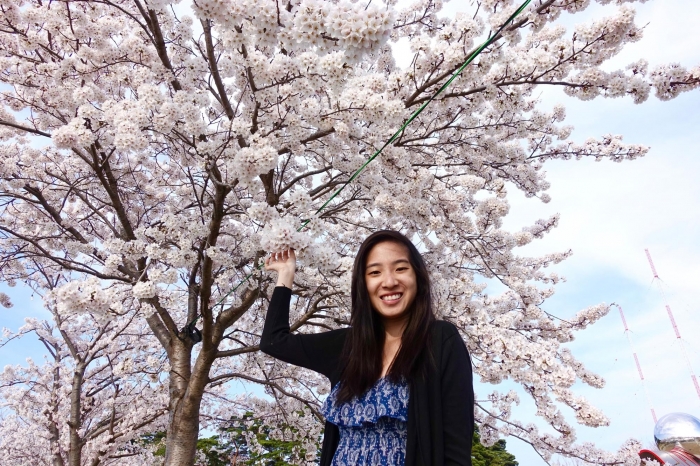 And of course, grab lots of shots while you're at it. The beauty about sakura season is the fleeting transience of the blooms; the petals start dropping to the floor a mere ten days after full bloom. The forecast changes every year, and full bloom dates are highly dependent on the weather. If your trip manages to coincide with the full bloom period, lucky you – make full use of it!
Where: Gangneung Gyeongpo Cherry Blossom Festival
How to get there: Take bus 202 from Gangneung Intercity Bus Terminal or Gangneung Express Bus Terminal to Gyeongpodae Bus Stop.
10. Indulge in a sakura beverage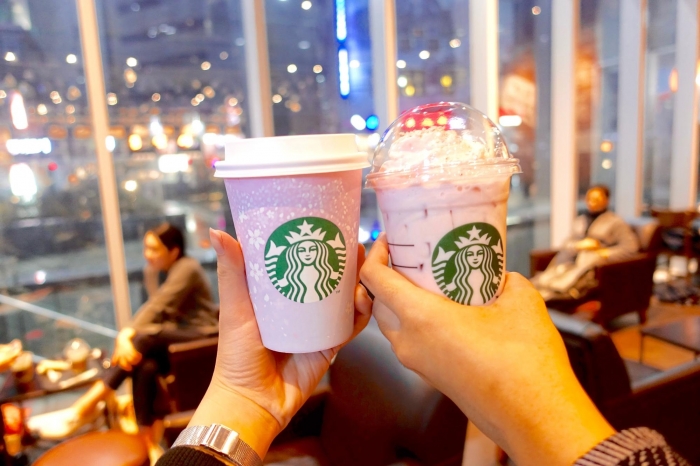 And if you're there during sakura season, embrace the season in all its glory and indulge in a marshmallow pink sakura beverage! I got mine from Starbucks, where I could choose from a pink frappé or latte. It's the perfect way to end the night!
Where: Starbucks
How to get there: There are outlets all over Korea!
11. Traverse a fortress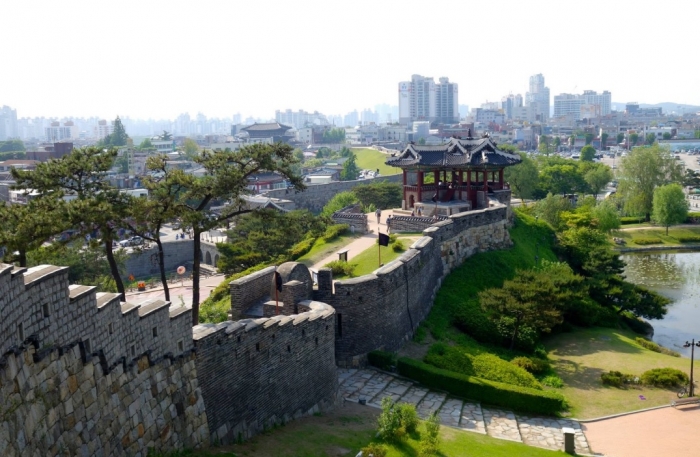 Think: the Great Wall of China, Korean edition. The Hwaseong Fortress is a UNESCO World Cultural Heritage Site, and surrounds the centre of Suwon. The fortress has four gates that each face the four cardinal directions – the Janganmun gate faces north, the Paldalmun gate faces South, the Changnyongmun faces east and the Hwaseomun gate faces west.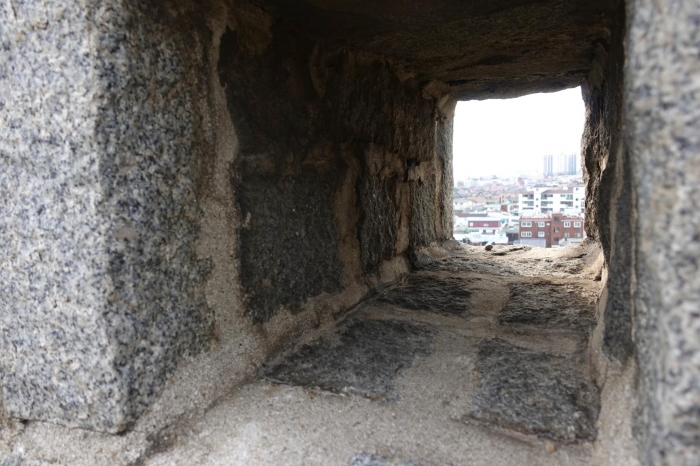 Hwaseong Fortress was built to protect the city's royal palace, as well as the entire village from invaders. As such, the wall is peppered with cannons and lookouts through which artillery could be fired.
The fortress stretches over 5.52 kilometres, and will require approximately one to two hours to walk its length. Most people start their exploration from the Paldalmun gate. I recommend not rushing through it, and taking your time to explore the area fully. Besides, the Hwaseong Fortress makes for an easy day trip from Seoul!
Where: Suwon Hwaseong Fortress
How to get there: Take a train from Seoul to Suwon Station, from which take bus 11, 13 or 13-4 to the fortress.
12. Learn the origins of pictures on the 5000 & 50000 won note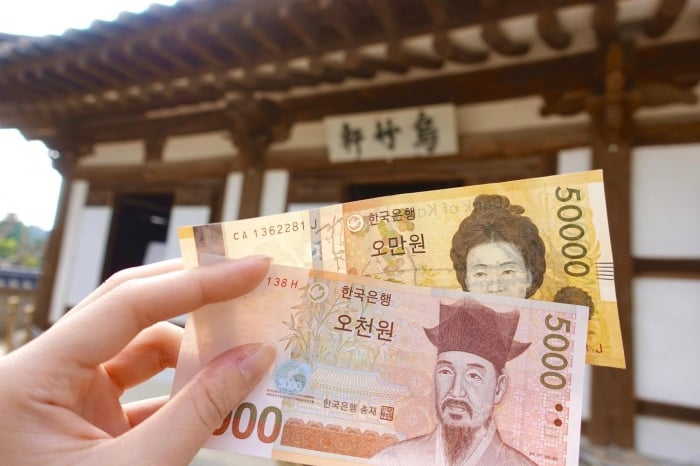 Have you ever taken a closer look at the currency notes that we use every day? In Korea, the 5000 and 50000 won notes are modelled after a mother-son pair, Shin Saimdang (the mother) and Yulgok Yi Yi (the son).
Shin Saimdang has been the role model for Korean women, excelling in scholarly achievements as well as the various fields of art, such as painting, sewing, embroidery and poetry. Yulgok Yi Yi, on the other hand, was a renowned classical scholar. Many of his possessions are on display at Ojukheon, including his autographic text which is National Treasure no. 62. Ojukheon is a place that promotes the spirit of Seonbi (classic scholarship).
Look closely at the 5000 won note and you'll be able to spot the house in which both individuals were born in!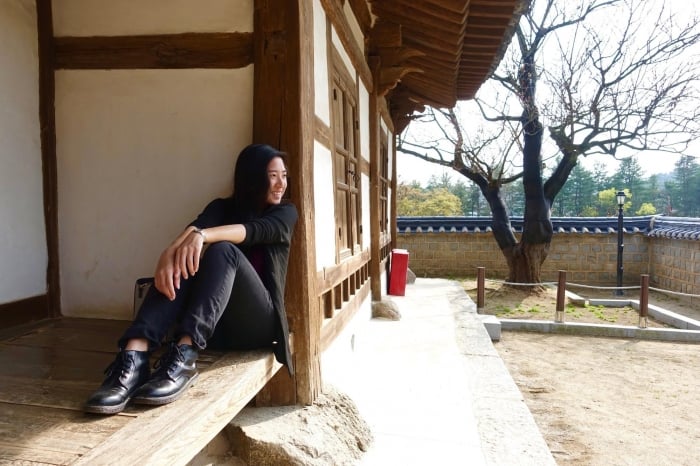 Ojukheon was named after the masses of black bamboo growing in the area, and is one of the houses which has the longest history in Korea.
Where: Ojukheon
How to get there: Take a bus from Dong Seoul Bus Terminal to Gangneung Bus Terminal
13. Watch the Painters: Hero live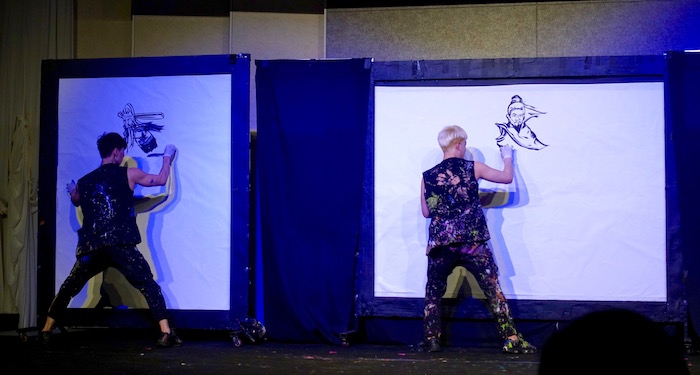 Many might have heard of the popular non-verbal Nanta show playing in Seoul, but the Painters:Hero is highly worth a watch as well! The Painters:Hero put up an incredibly entertaining non-verbal show, where they create live art masterpieces on stage. Be enthralled by magical art illusions paired with mesmerising strokes, mime and amusing comedic antics. You'll be amazed and tickled both at the same time!
In the opening act, all four painters seem to be painting indecipherable paintings on four separate canvases. Only at the end do they rotate their paintings and combine them together to form an uncanny likeness of Michael Jackson! I certainly did not see that coming.
Do set aside a night in your itinerary to watch the Painters:Hero show – you definitely won't regret it! Check out their official website for more information.
14. Watch an ice hockey match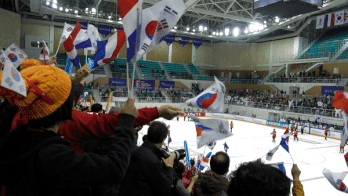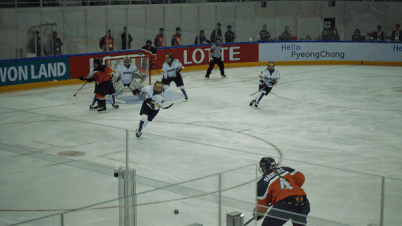 Korea is well-known for its baseball matches, but what about their ice hockey games? The atmosphere at an ice hockey game is every bit as electrifying as a K-pop concert; you just gotta be there to experience it for yourself!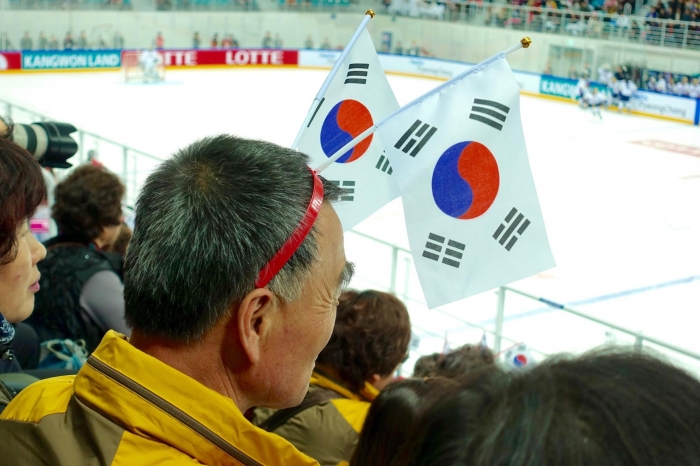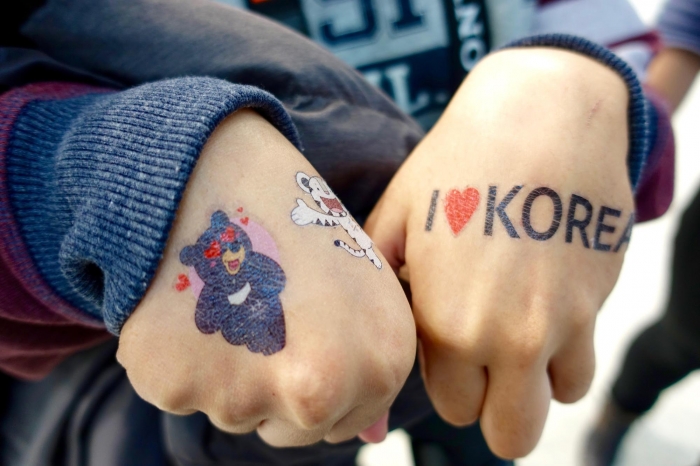 Pick up some of the accompanying Korean must-have memorabilia, such as flags, headbands and temporary tattoos for a fully immersive experience.
15. Watch the 2018 Pyeongchang Winter Olympics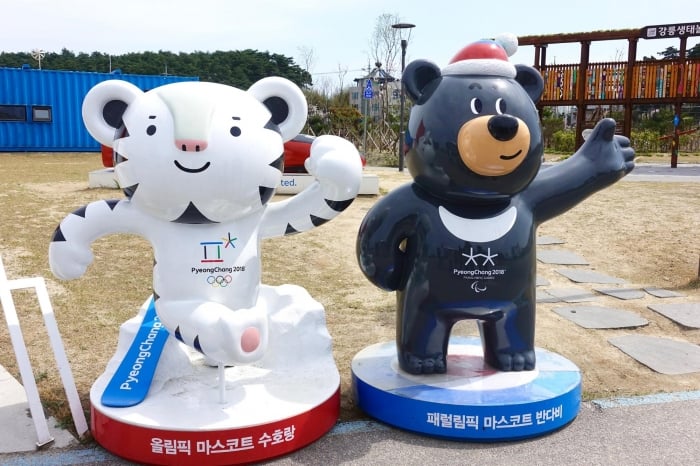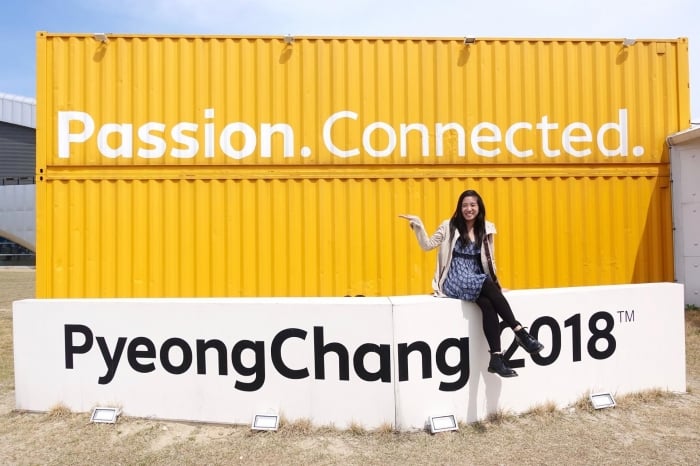 The 2018 Winter Olympics is happening in Pyeongchang, Korea and boy am I excited! Watch as multiple winter sports – skating, curling, ice hockey, bobsleigh, luge and more – battle it out for that elusive Olympic gold. Find out all you need to know about the 2018 Pyeongchang Winter Olympics right here! I also recommend making the Pyeongchang Olympic Promotion Hall one of your first stops, where you'll be able to find out more about the various winter sports, the whole mechanics of the Olympics, and try your hand at a ski jumping simulation.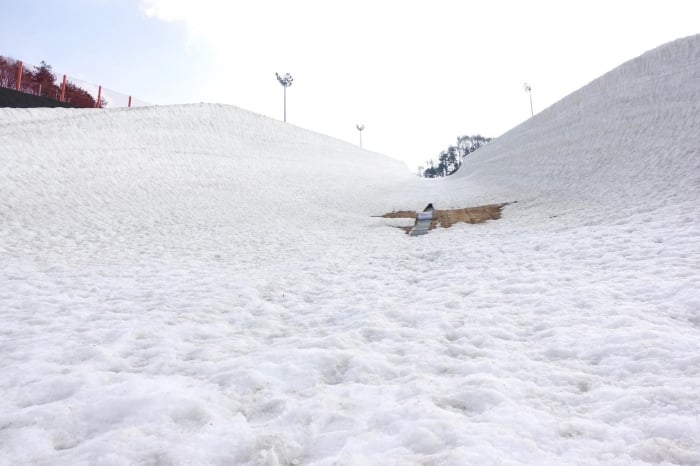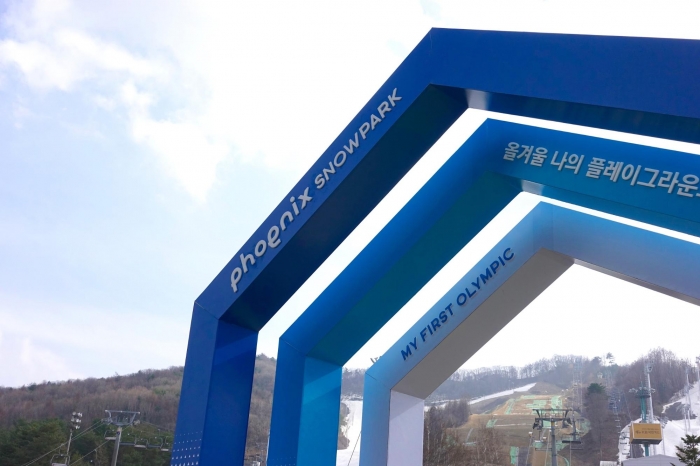 Pyeongchang, where all the action will be happening, is a part in Korea that's still relatively undiscovered by the masses. A new KTX line is being built that will link Korea to Pyeongchang under 100 minutes, making it more convenient to discover this region than ever. All of the above 14 points can be found in and around Pyeongchang – giving travellers all the more reason to include Pyeongchang in their Korea bucket lists!
So on your next trip to Korea, do the extraordinary and explore beyond the usual cities. There's just so much to do; start ticking all these off your "Korea: off the beaten path" checklist right away!
Special thanks to Korea Tourism Organisation (KTO) for making this trip possible, and for allowing me to discover Korea's hidden gems.