It's time to pack those beachwear, hula skirts, flowers and floral print tees, because Scoot has officially launched flights to Honolulu.
Back in July, Scoot announced that under its integration with Tiger Air, it will be flying to five new destinations, including Hawaii, and this has finally been set in stone. This is the airline's second long-haul destination after Athens and its first voyage into the United States.
Starting 19 December 2017, Scoot will launch four-times-weekly flights to Honolulu with a stopover in Osaka. Those who dislike long transits will be pleased to know that the stopover in Osaka will last up to one and a half hours.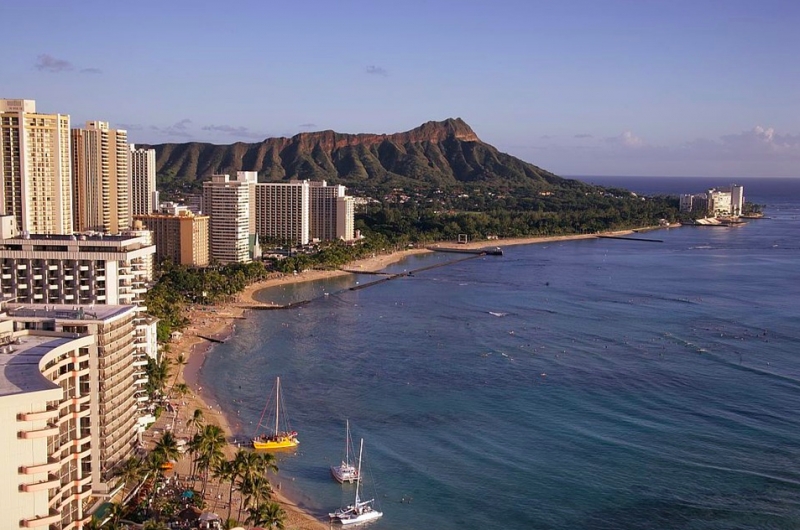 Located on Oahu, Honolulu is a renowned beach paradise steeped in its unique Polynesian culture. Party at Waikiki Beach, dive into the clear waters of the Hanauma Bay, in the Southeast, and snorkel the depths of the vibrant marine ecosystem.
Or perhaps, use Honolulu as a base for exploring the other Hawaiian islands where you can experience the beauty of endangered wildlife, see active volcanos, and picture perfect landscapes.
Looking forward to an affordable Hawaii vacation? Scoot will launch promotional fares starting from $555 on Economy, and $1,555 on ScootBiz. The promotional fares are available for booking from 10am, 4 Oct 2017 till 11:59pm on 8 Oct 2017.