People of Singapore, we've heard your grouses loud and clear. 
We don't get it either – why is dining in a cafe so expensive nowadays? We're done with feeling broke (albeit full and satisfied) at the end of a meal.
Therefore, we've compiled some of the best budget cafes in Singapore that will allow you to indulge in yummy food without feeling too guilty about burning a hole in your wallet.
1. Dong Po Colonial Cafe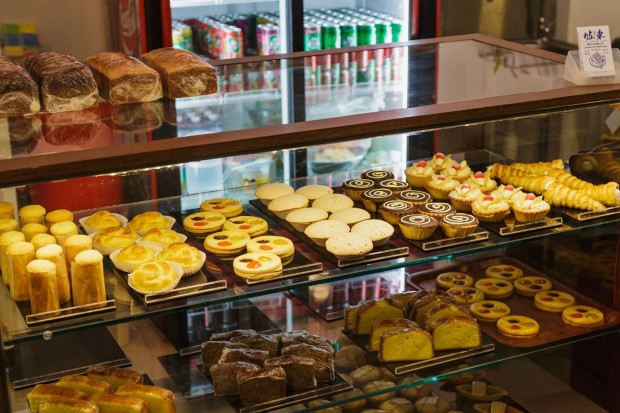 Image credit: Dong Po Colonial Cafe 
Take a trip down memory lane with these rare cakes that our grandparents are probably familiar with. Not your average franchise kopi cafe, Dong Po Colonial Cafe is a small old-fashioned coffeeshop-like cafe located in Bugis.
This cafe serves baked goods that were popular back in the colonial days when Chinese pastry chefs were testing out the western baking styles. Butterfly cakes are sold at $2 and a whole set meal which consists of "bostock" French almond toast and teh will set you back $3.50.
Address: 56 Kandahar St, Singapore 198904
2. Reedz Cafe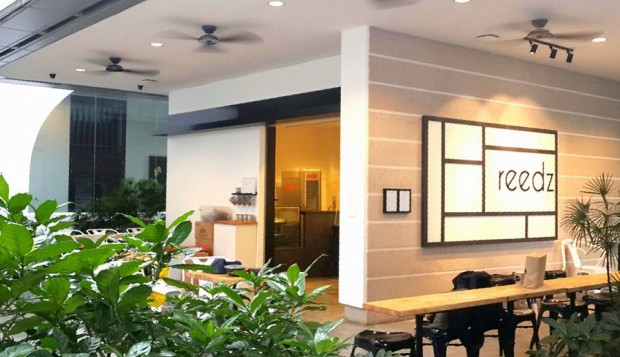 Image credit: Reedz Facebook Page 
Whether you're a broke university student looking for a cheap cafe to get your homework done or someone looking for appetising yet affordable food with your date, any NUS student would highly recommend a trip to Reedz Cafe. Some of their more popular dishes include the sambal fish, aglio olio and baked potato.
Address: 15 Kent Ridge Drive, Singapore 119245
3. Hatter Street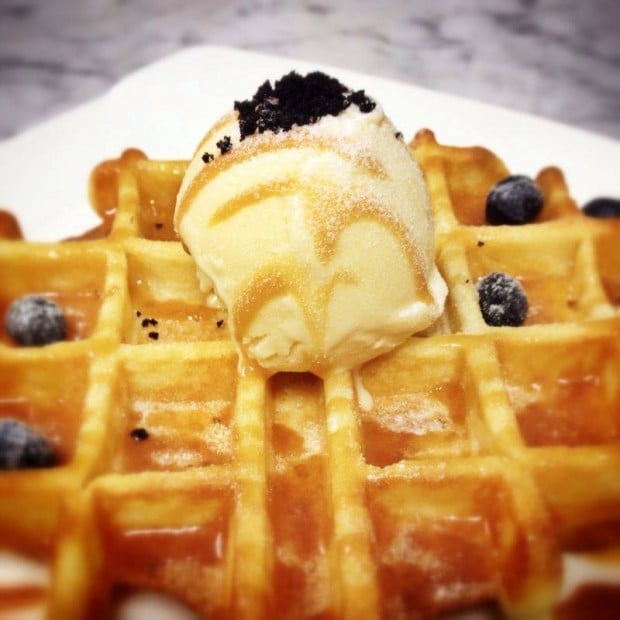 Image credit: Hatter Street Facebook Page 
Hatter Street is a bakery and cafe that serves comfort food influenced by traditional Asian cuisine. Inspired by the creative and spontaneous nature of "The Hatter" from Alice in wonderland, this cozy cafe is known to serve some of the best waffles in the country. Treat yourself to a generous portion of their crispy Vanilla Ice Cream with Salted Caramel 'Whoa'ffles or a Pandan Ice Cream with Gula Melaka 'Whoa'ffles for only $8.90 each. Whoa, indeed!
Address: 212 Hougang Street 21, 530212
4. 
The Usual Place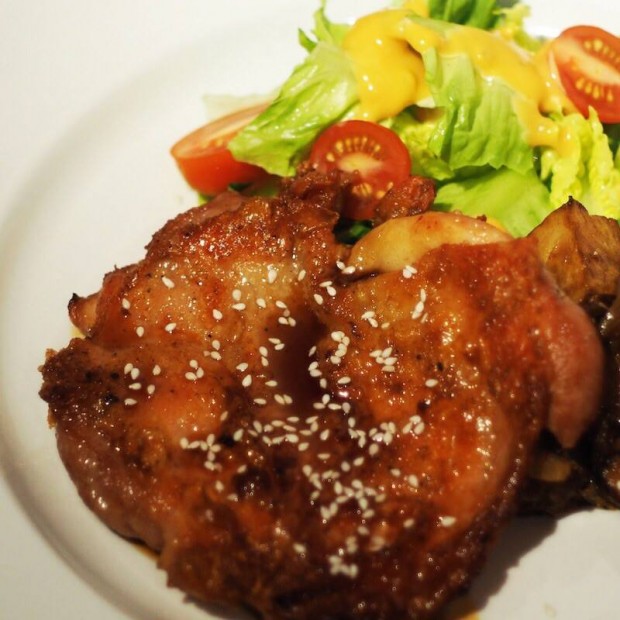 Image credit: The Usual Place Facebook 
The Usual Place is a short walk from Chinese Garden MRT station, and serves most of what you would expect a cafe to have. This cafe is highly-rated by their customers and is a must visit if you're looking for delicious food under a tight budget. Here's a peek at the menu: Vongole (spaghetti and clams in white wine sauce) for $8.90, Salted Egg Prawn Pasta for $12.90 and Prime Sirloin Steak for $16.90. The best part is that there is no GST or service charge!
Address: #01-73, 346 Jurong East Street 31, 600346
5. Windowsill In The Woods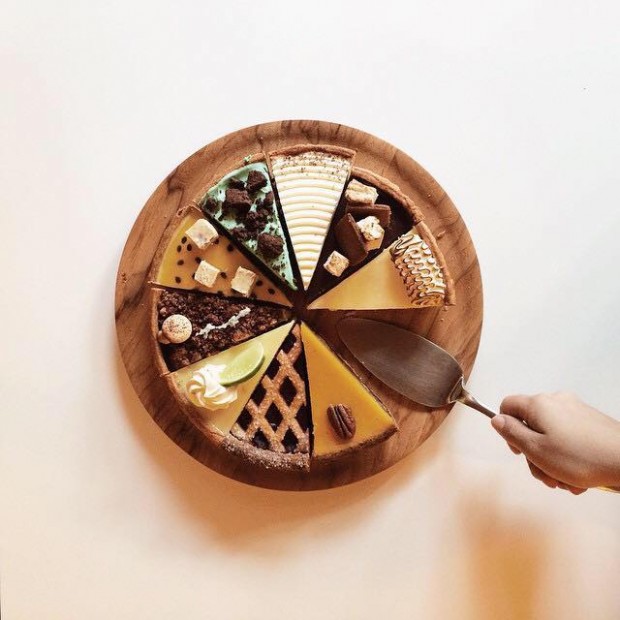 Image credit: Windowsill In The Woods Facebook Page 
Located in Jalan Besar, Windowsill is run by brothers Jonathan and Sean Gwee who had previously run food stalls from Pandan Valley to Takashimaya. This cafe is famous for their delicious pies, which go for approximately $8 a slice. Don't forget to try one of their three most popular flavours: Strawberry Lemon, Banana Almond Brittle Cognac and their fudgey S'mores pies. 
Address: 95 Soo Chow Walk, 575382
6. Lola's Cafe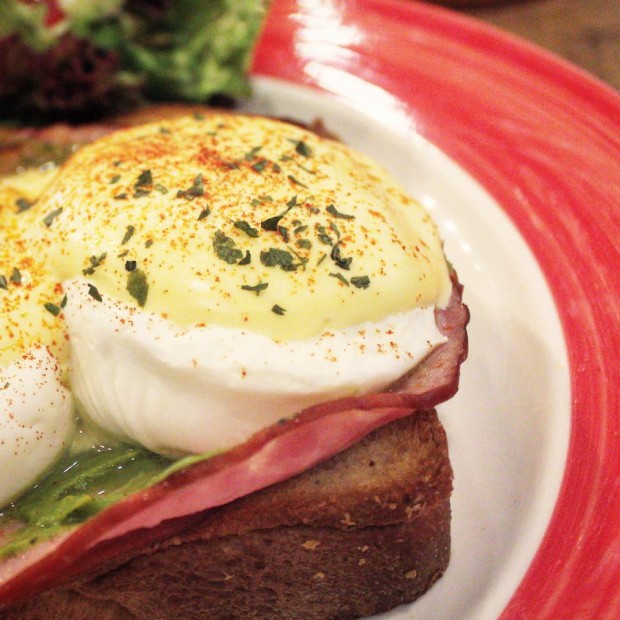 Image credit: Lola's Cafe Facebook Page

Lola's Cafe, located in Kovan, makes the list of top budget cafes because it is perfect for a simple and affordable meal. Lola's Cafe has an impressive selection of desserts and pastries such as the Lemon Meringue Tart ($4) and Dark Chocolate Sea Salt Tart ($5). If you're in time for brunch, try out a generous portion of their Farmer's Bratwurst Roll for $8 or their Avocado Eggs Benedict for $15.
Address: 5 Simon Rd, 545893
7. Saveur Cafe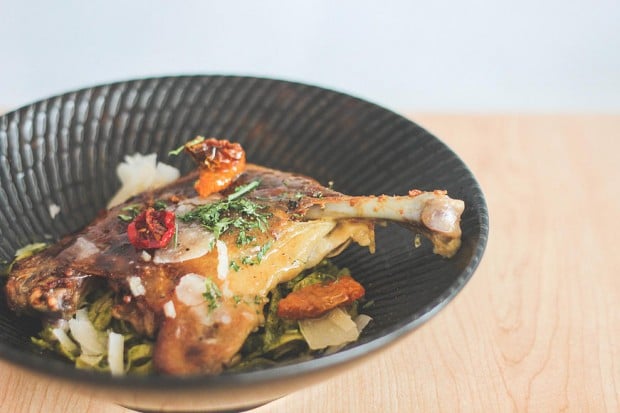 Image credit: Saveur Cafe 
If you're looking for some fine French food without breaking the bank, Saveur Cafe is the perfect choice. Professionally trained chefs, Dylan Ong and Joshua Khoo started this restaurant with the intention of bringing French food to the general public at an affordable price. With an average price of $25 per dish, Saveur Cafe is one that you cannot miss if you're looking for that classy yet affordable meal. Try out their crispy duck confit with orange segments and shitake at an affordable price.
Address: 14 Scotts Road, #01-07B Far East Plaza, 228213
8. Kith Cafe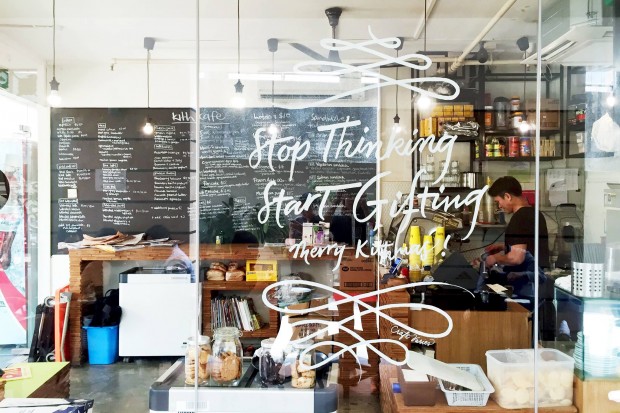 Image credit: Kith Cafe Facebook Page 
If you're looking for a relaxing morning coffee session, head to Kith Cafe. With excellent food produced from their original recipes and fresh ingredients accompanied by unique selections of coffee, you have a lot to look forward to at this cafe.
Address: #01-33, Watermark @ Robertson Quay, 7 Rodyk Street, 238215

Whether you're running low on cash or you'd rather not blow all our spendings on brunch this Sunday, head to one of these cafes to get the bang out of your buck.