In recent times, South Korean dramas have taken over the world by storm. If you're a part of this pop culture fandom, there's some good news coming your way! South Korean dramas will soon begin filming in Singapore as part of the Singapore Tourism Board (STB) campaign. 
Imagine seeing your favourite oppas and eonnis walking about our beloved Lion City! 
What does this partnership entail?
The STB and Studio Dragon Corporation have signed a three-year Memorandum of Understanding (MOU) on 8 Dec 2020. The filming agreement hopes to promote Singapore as a desirable tourist destination for South Koreans, and other regions. 
Studio Dragon Corporation is the production company behind many of our favourite South Korean dramas. This includes Crash Landing of You, About Time, and Goblin! This is the first time the production company has entered into an MOU with a national tourism organisation. 
When will the filming commence?
Given the current COVID-19 situation, filming plans will take time to materialise. Hence, South Korean Dramas will only begin filming in Singapore when travel restrictions ease.
Additionally, STB will also monitor the locations, products, and cultures of Singapore that will be featured during the filming process. The two parties will also work together to produce marketing and promotion related content. 
Also read: All You Need to Know About Taxi Tours in South Korea
Boosting Singapore tourism
The STB's chief executive believes that the immense popularity of South Korean dramas in the world will help with the tourism sector's recovery and inspire people to visit Singapore. 
South Korea currently ranks in the 9th position in Singapore's list of top visitor sources last year. The island nation received about 646,000 South Koreans in 2019 — a 3% increase from 2018!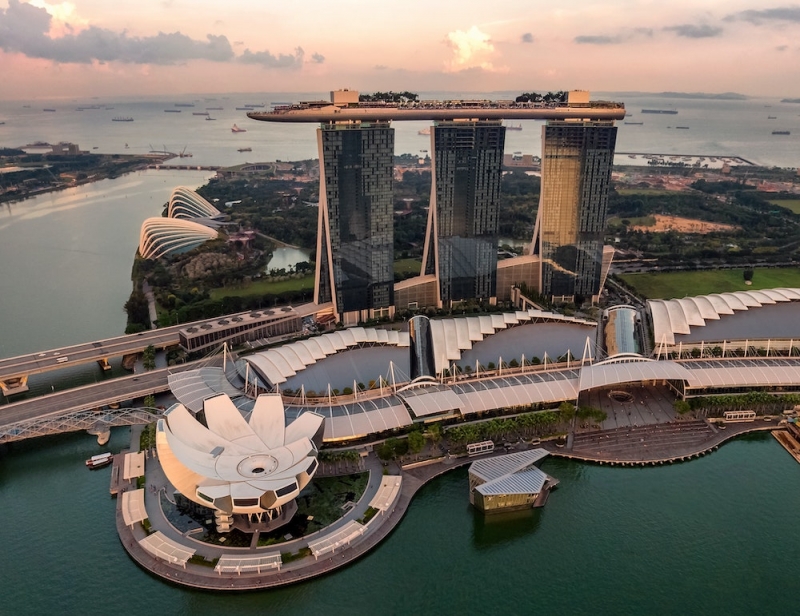 In the past, Singapore has partnered with Warner Bros. and a Japanese marketing company to promote Singapore through pop culture. 
We are certainly thrilled at the prospect of welcoming our favourite South Korean actors to Singapore. Time to get those cameras and autograph books out!