Aloha! Think of Hawaii and vast stretches of sandy beaches alongside gorgeous coastlines come to mind. Located in the heart of the Pacific Ocean, the islands of Hawaii have claimed all the prime spots for wakeboarding, surfing, diving, and snorkelling, thanks to its crystal blue waters and monstrous waves. This is the perfect getaway for water sports lovers out there – but there's more to Hawaii than its beaches! Here are some other reasons why this far-flung US state is worth our attention and the distance to get there!
Also read: Best Water Activities of Hawaii
1. Because awesome coffee can be found at your doorstep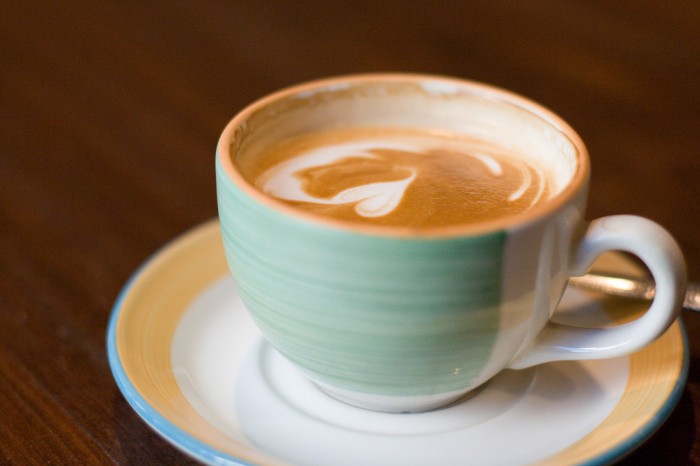 Image credit: Kanaka Menehune
It's a pity that the fame of the golden beaches of Hawaii has overshadowed the exceptional Kona coffee for many years. This island paradise is a small commercial producer of coffee, thanks to the widespread fertile soil and cool climate suitable for coffee cultivation. While in Hawaii, you must enjoy a few superior cups of Joe on the streets. And rest assured, these Kona coffee brews will taste nothing like your regular kopi.  
2. Because you can witness the beauty of native endangered wildlife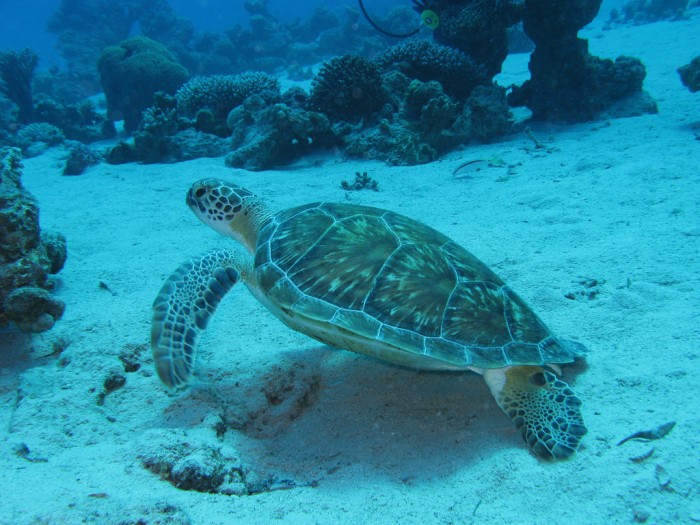 Image credit: prilfish
Beyond coffee farms and gorgeous beaches, Hawaii is also home to diverse flora and fauna, some of which are endangered species which you cannot find anywhere else. In Maui (one of six islands of Hawaii), not only do you have the opportunity to watch animals like green sea turtles and spinner dolphins frolicking in the Pacific Ocean, you can even swim with some of them! If you decide to make a trip to the islands during whale migration season between December and April, you may even spot pods of humpback whales in the waters as they swim towards the Pacific.   
3. Because it is the closest you can possibly (ever) get to an active volcano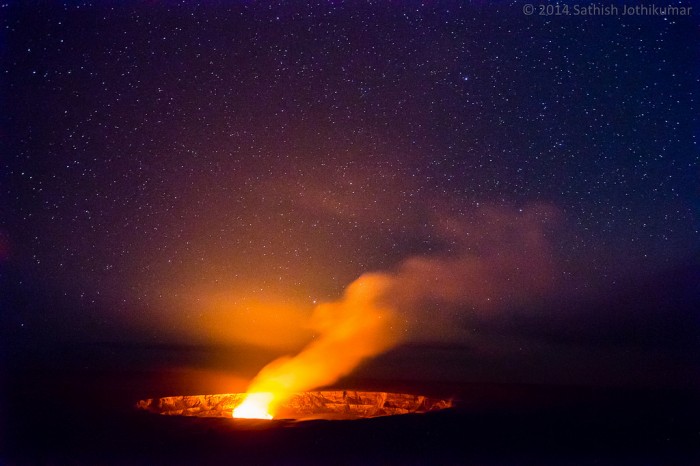 Image credit: Sathish J
It is not every day that you get to witness volcanic activity at a safe distance and this is one of the reasons why millions of people are attracted to the island paradise each year. Honoured as both a UNESCO World Biosphere and a World Heritage site, the Hawaii Volcanoes National Park is a living museum where visitors can hike and explore volcano craters along the way. The park also has a walk-in lava cave, left behind from its molten state, and sacred petroglyphs believed to have been etched centuries ago by early natives of Hawaii. How cool is that?
4. Because it is a pineapple wonderland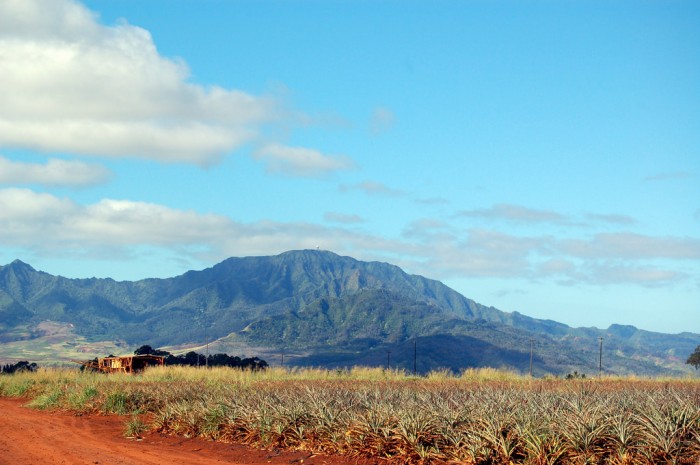 Image credit: Owen and Aki
If you haven't fallen in love with this golden fruit yet, you will, by the end of your Hawaii trip. Synonymous with pineapples, the American state produces not just the fruit, but all things pineapple-flavored…or -shaped. In fact, the Dole Food Company, the world's leader in fruits and vegetables, first began its global pineapple domination in Hawaii. With admission fees ranging from US$6–20, the Dole plantation there today features family-friendly attractions such as a Pineapple Express Train Tour, a Pineapple Garden Maze, and even a garden tour around its estates.
5. Because of its picture-perfect landscapes
Image credit: Dhilung Kirat
Be it by land or sea, you can expect plenty of Instagram-worthy spots in Hawaii, and the Waimea Canyon Park is one location not to be missed. Formed as a result of volcanic activity millions of years ago, the park stretches 14 miles and more than 3,600 feet deep, and has been hailed by many as the Grand Canyon of the Pacific. While it may be a tad minuscule compared to its sister over in Arizona, the Waimea Canyon, with its fluted peaks and alluring panoramic views, is definitely a worthwhile stopover in Hawaii's Kauai island.
Yearning for more dazzling views? Take a boat or helicopter tour around the Napali Coast Wilderness Park, bound to delight and impress with its numerous emerald cliffs overlooking the Pacific Ocean and active marine life. The view of the coast is so stunning that it has even been featured in Hollywood blockbusters Jurassic Park and King Kong!  
6. Because it is a hiking haven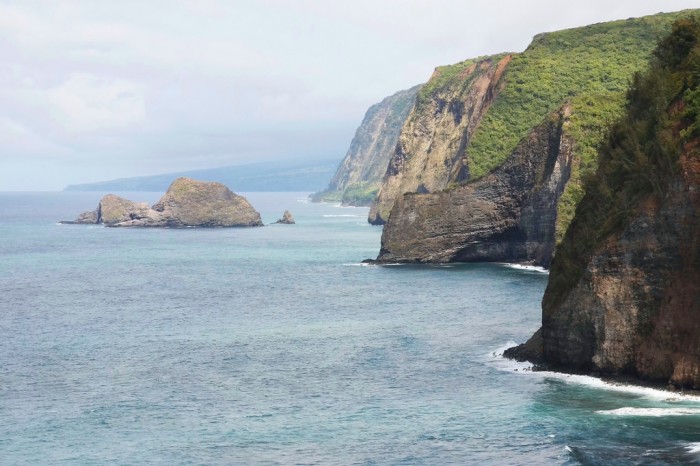 Image credit: Barbara Monroe
Aside from its golden sandy beaches, the abundant hiking trails within the islands of Hawaii is another of its hallmarks. Recreational hikers can head over to the Pololu Valley Lookout, easily one of the most striking areas on the Big Island of Hawaii. It offers spectacular views of the northeastern coastline and black sand beaches, produced as a result of tectonic activity off its shores. Another moderate hike popular with visitors is the Diamond Head Trail, located on Oahu island. While the climb may be arduous with its endless stairways, the stunning views from the top are worth overcoming any thoughts of giving up. For more challenging hikes, try trekking the steep Olomana Trail, also situated in Oahu island, featuring gorgeous seascapes in the area, or set foot on the Kauai Trail towards the Hanakapi'ai Falls, a towering 300-feet waterfall tucked deep inside the Hanakapi'ai Valley.    
7. Because it is a food paradise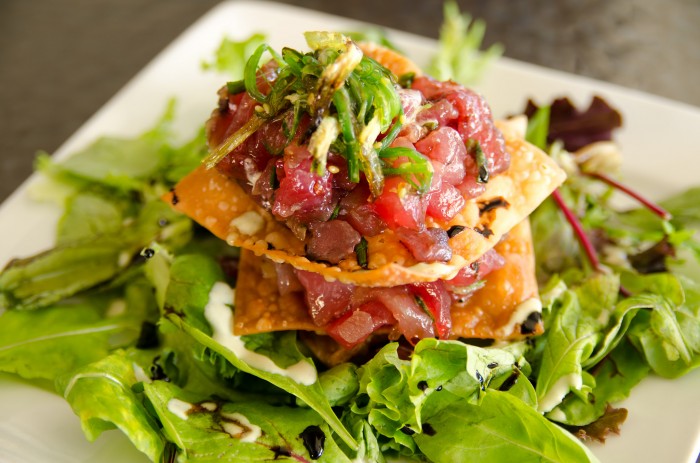 Image credit: Peter Liu Photography
If cuisine is that deciding factor in picking your next travel destination, then you'll be delighted to hear that Hawaii has an astounding range of food choices. Indulge in native Hawaiian food consisting of Poi, a type of sticky taro paste similar to Chinese yam paste, or Lau Lau, a soft and smoky pork and fish dish with taro leaves layered all over it. Or savour a bowl of Poke, which comprises of bite-sized cubes of raw fish and octopus, a great appetiser to pair with for your mains. For seafood lovers, pamper yourself at one of the many seafood restaurants with some freshly-caught saltwater tuna and shrimp. With much to choose from, you'll never be hungry in the aloha state.
Also read: Kaneohe Sandbar – The Disappearing Paradise of Hawaii
8. Because the aloha spirit can be felt in everyone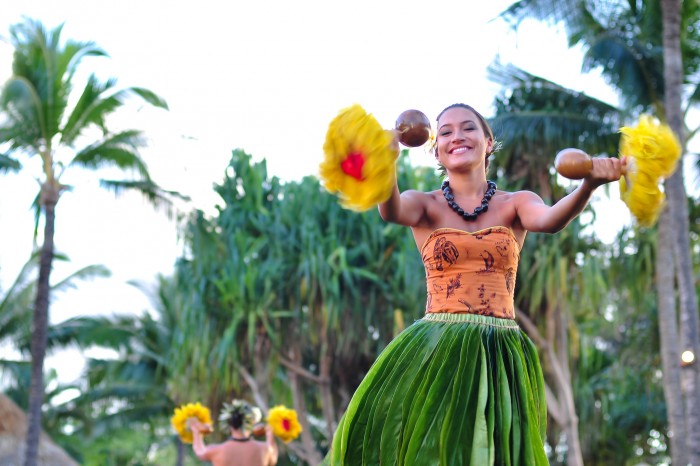 Image credit: Praveen
And finally, the people residing in Hawaii plays a huge role in making all visitors feel welcome. From a warm E komo mai (welcome, come on in) and gifts of Lei flower garlands to a night of traditional hula dance and invitations to their ohana (family) gatherings – these are some instances of loving gestures and extensions of friendship that you can expect in Hawaii. People here are also apparently very patient and empathetic to others and are proud of their rich history and vibrant culture. It's no wonder that Hawaii topped the list of Gallup's Well-Being index this year! So if you're looking for that stress-relieving vacation, you know you can definitely count on this postcard-perfect state for an escapade.