Sometimes, travellers overlook visiting Hualien when travelling to Taiwan. But this mountainous region is actually a must-visit place in the country. It can easily be accessed via train from Taipei. And although there are day tours available from Taiwan's capital, we encourage you to take more time to explore this county (an administrative region of a state). In fact, there are a lot of exciting outdoor activities to do in Hualien that will make you want to stay here for more than a few days.
Also read: 7 Perfect One-Week Itineraries for Taiwan
1. Spend a full day (or more) exploring the Taroko Gorge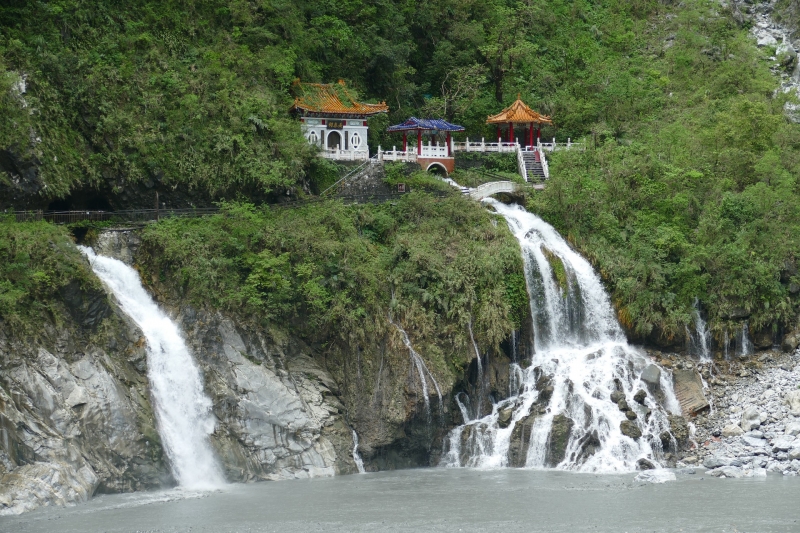 The Taroko National Park is just one of Taiwan's nine National Parks. It took its name from Taroko Gorge, fondly known as Taroko Gorge-ous. The National Park is home to the Tunnel of Nine Turns, Eternal Spring Sunshine, Qingshui Cliffs, and Shakadang Trails. There's a regular occurrence of landslides in the area, that's why some spots are sometimes not open for public visit. While exploring the park via bus is feasible, it's better to hire a tour guide to make your transfers from each destination hassle-free.
Also read: 7 Things I Wish I Knew Before Travelling to Taiwan for the First Time
2. Indulge yourself at the Dong Da Men Night Market and Zhongshan Road
Taiwan is a foodie's paradise. And just because you're outside Taipei doesn't mean that you'll be missing out on an epic gastronomic adventure. Dong Da Men Night Market opens at 5.30pm, just in time for an early dinner. There are also performances in the area that you can enjoy while devouring your food and resting your feet after haggling with the ladies of the shopping arcade. If your food trip in the night market isn't enough to satisfy your cravings, walk along the Zhongshan Road and you'll surely find a place to fill your stomach.
Also read: 29 Best Things to Do & Places to Visit in Taipei
3. Spot the whales and dolphins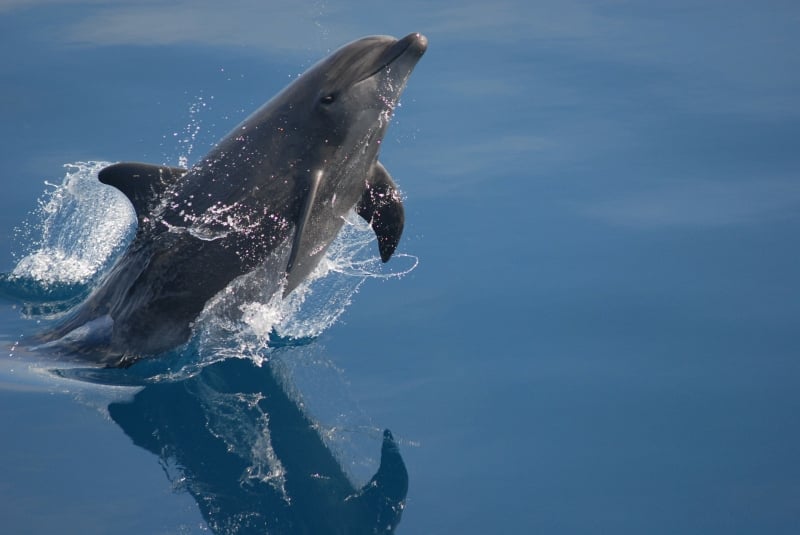 Hualien Harbor often gets busy with locals and tourists who'd like to take a chance in spotting whales and dolphins in the Pacific Ocean. Hualien offers a higher chance of seeing the marine animals than in other parts of Taiwan. So, don't dare miss out on this opportunity when you visit the county!
4. Go on an ocean kayak adventure during sunrise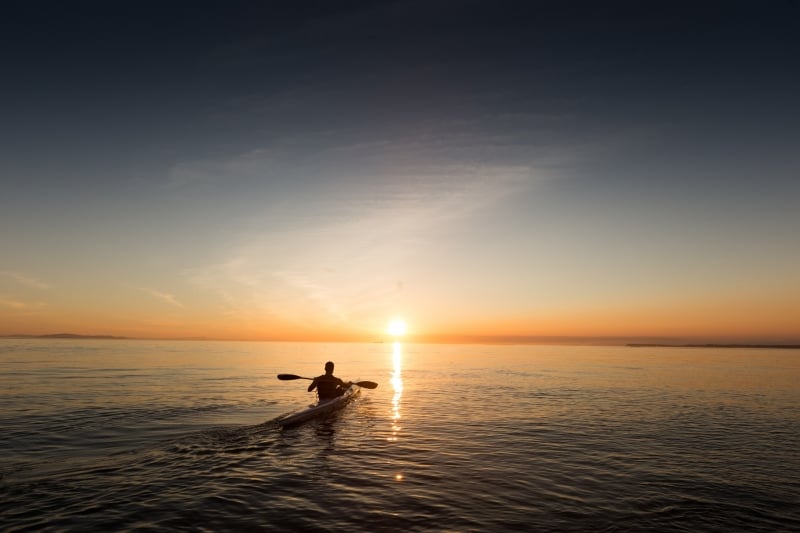 Kayaking during sunrise is one way to level up your Hualien adventure. You can get tours that let you kayak along the Quingshui cliff, too! If you don't mind paddling for at least two hours while enjoying the natural beauty of mother nature, then put this activity on your list.
5. Join a day or overnight hike
There are hiking opportunities in Hualien that you can do during the day or even overnight. You can get Zhuilu Trail and Xiulin Township done within the day as long as you have a permit. But there's a maximum number of permits issued every day. So, make sure that you plan your trip accordingly if you won't be joining a group.
Also read: Top 20 Things to Do & Places to Go in Hualien County
6. Conquer the county biking trails
Aside from scooters, bike rentals are almost everywhere in Hualien, too. The county boasts of its bike paths that allow a traveller to enjoy the scenic views of Hualien. You can bike through 15-kilometres of the Hualien City Bikeway Coastal and visit several attractions on the way. You can rent bikes near the Hualien Train Station for as low as NT$100/ day.
7. Enjoy the view of Hualien while paragliding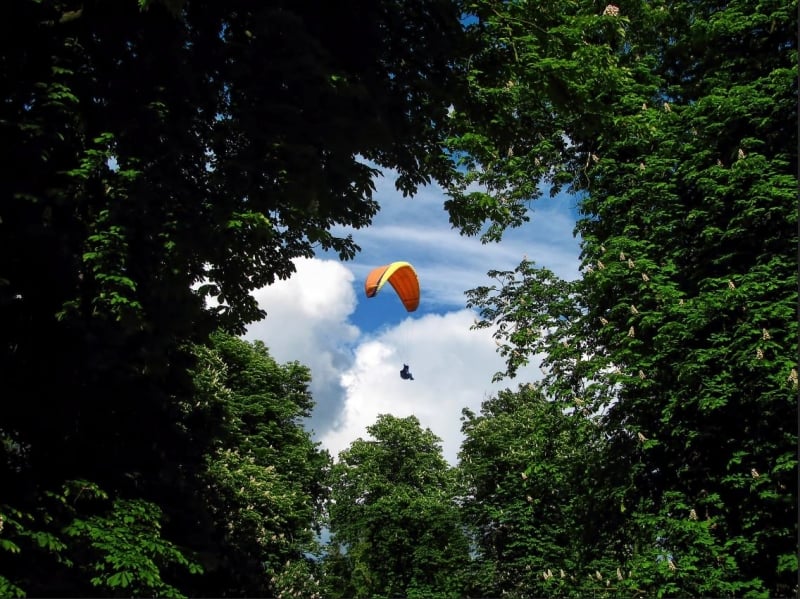 If you want a thrilling adventure that doesn't involve water, you can try paragliding to catch a bird's eye view of Isla Formosa. It's one of their top ways to enjoy the beauty of nature in Taiwan. You can see the mountains, rivers, and fields of Hualien which will surely take your breath away.
Also read: 10 Places to Visit if You Only Have 2 Days in Taiwan
Hualien deserves more than just a day in your itinerary. It's the largest county in Taiwan after all. There are so many things to do to enjoy this place. It is rich in culture and favoured with amazing natural views that even city dwellers and city lovers will find it hard to leave.