Contributed by Mauvelous Captures
Travelling solo is on my bucket list, and I fulfilled that on my birthday back in 2016. I decided to take a solo trip to Sri Lanka as I am fascinated with the many pictures I saw on the internet. It was a perfect destination because I was looking for a place that is closer to nature.
I made a list of the things I wanted to see and the things I'm planning to do, and came up with my own itinerary. This is more than just beaches and captivating views; it's also about the inspiring people you'll meet along the way.
Also read: 7 Things to Do in Kandy, Sri Lanka
Travelling alone in Sri Lanka
It's my first time in South Asia which is one of the world's most densely populated regions. I arrived at Bandaranaike International Airport, the main airport in Sri Lanka. Outside the airport, you can find different modes of public transportation (taxi, bus, and independent services) that will take you directly to your preferred destination.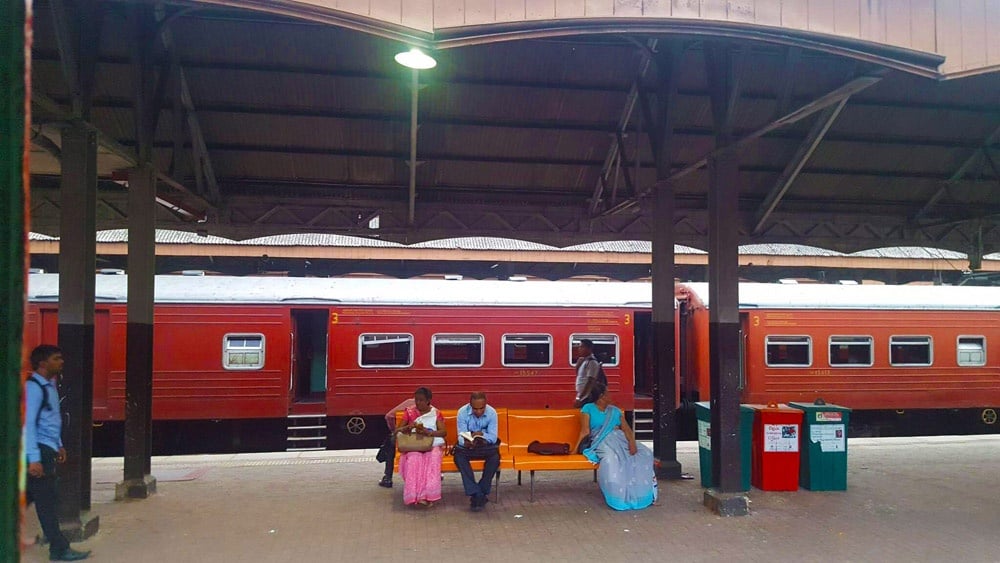 Colombo Fort   
I took a decent, air-conditioned bus that took me to the main bus station. From there, I walked a few metres to reach the Colombo Fort Train Station, where I took the last train going to Kandy.
Day 1
The city of Kandy is surrounded by mountains and beautiful rainforest hills. This place is famed for sacred Buddhist sites like the Temple of the Tooth Relic or "Sri Dalada Maligawa" which is a UNESCO World Heritage Site. Just outside the shrine, you can stroll along the stretch of Kandy Lake, a man-made lake built in 1807. 
Recommend stay: Kandy City Stay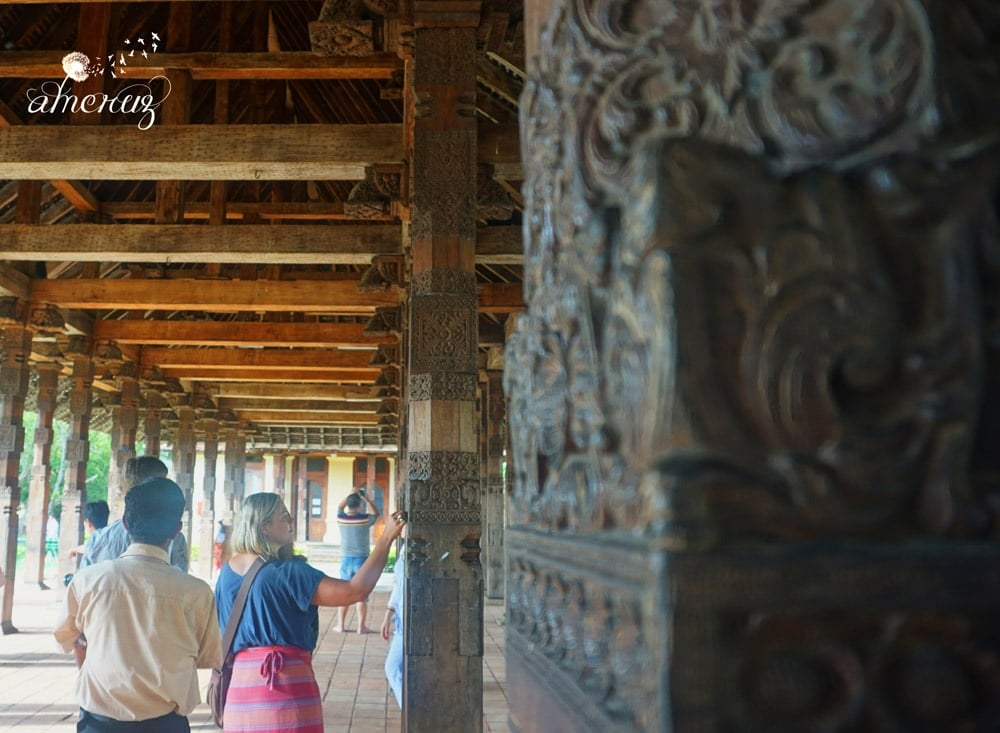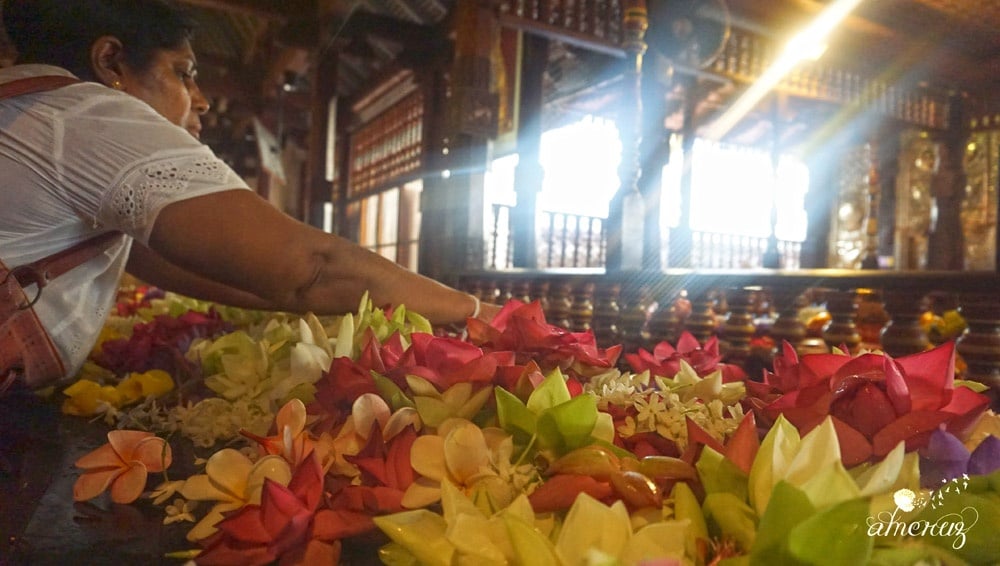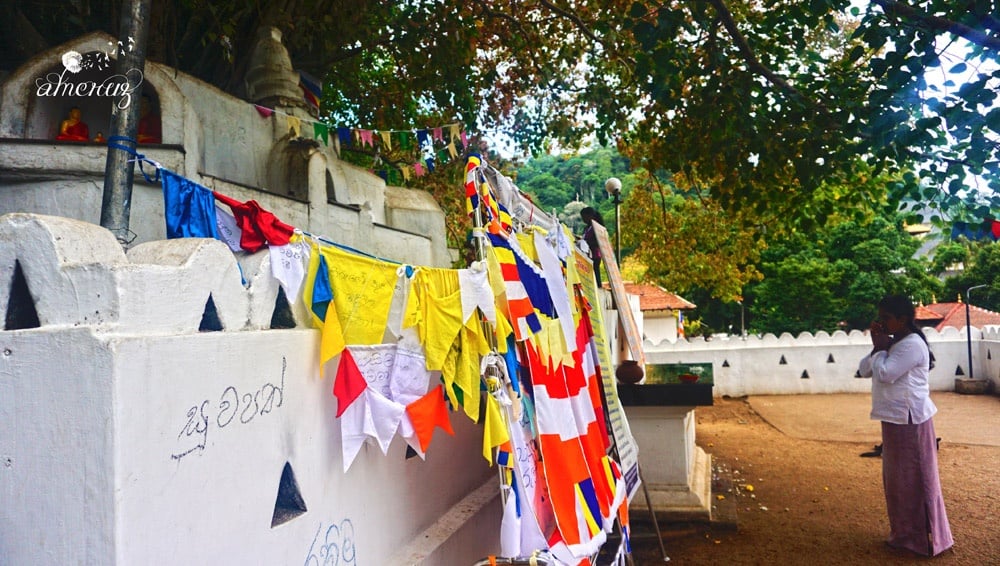 One of the top things to do in Kandy is to witness the charm and grace of a unique form of dancing at the traditional Kandyan Dancing Cultural Show, in front of Kandy Lake.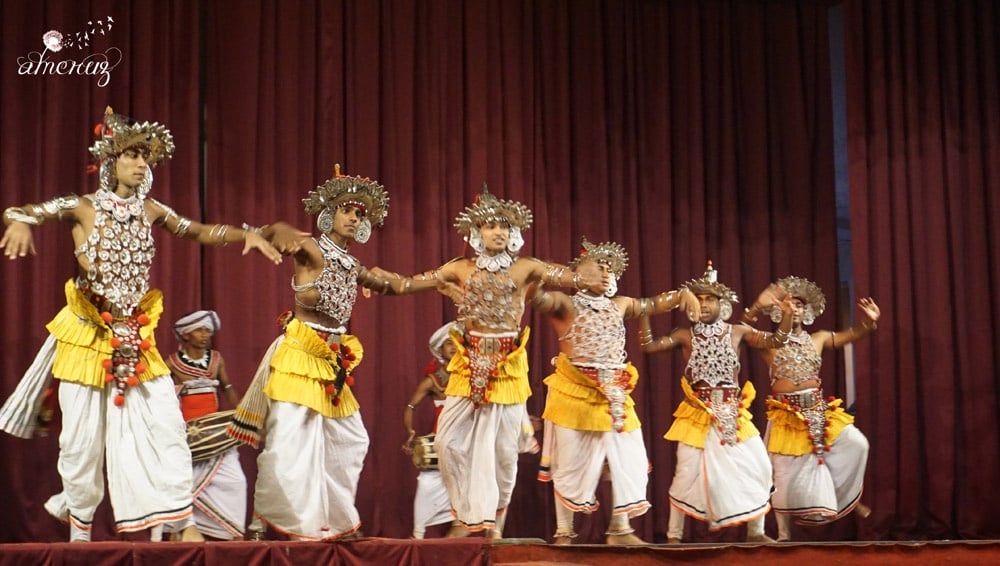 Day 2
I travelled early morning on my second day to climb another UNESCO World Heritage site: the Sigiriya Fortress. It is in the Matale District of central Sri Lanka. There are about 1,200 steps, and halfway up, you will see a Lion staircase, an impressive entry to the palace.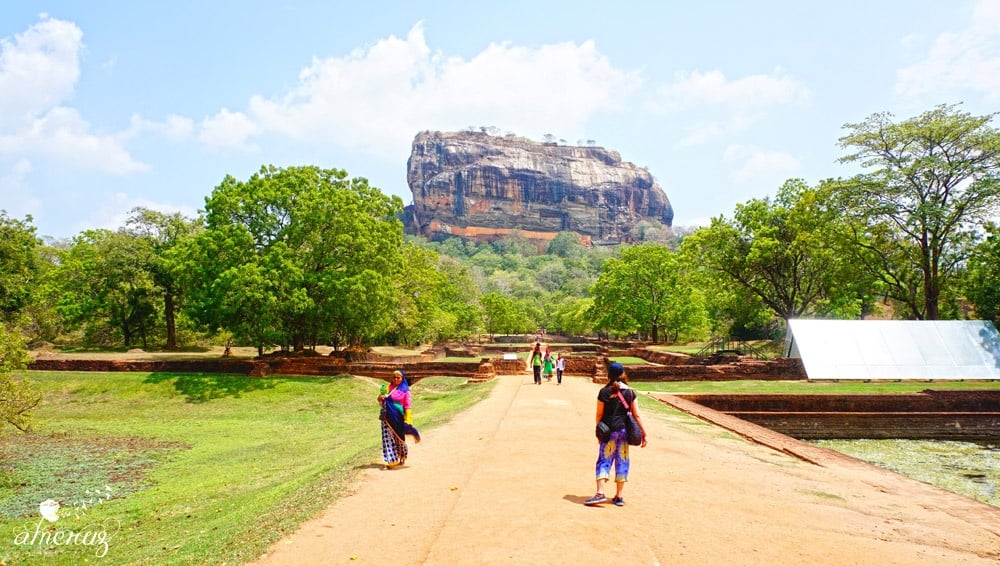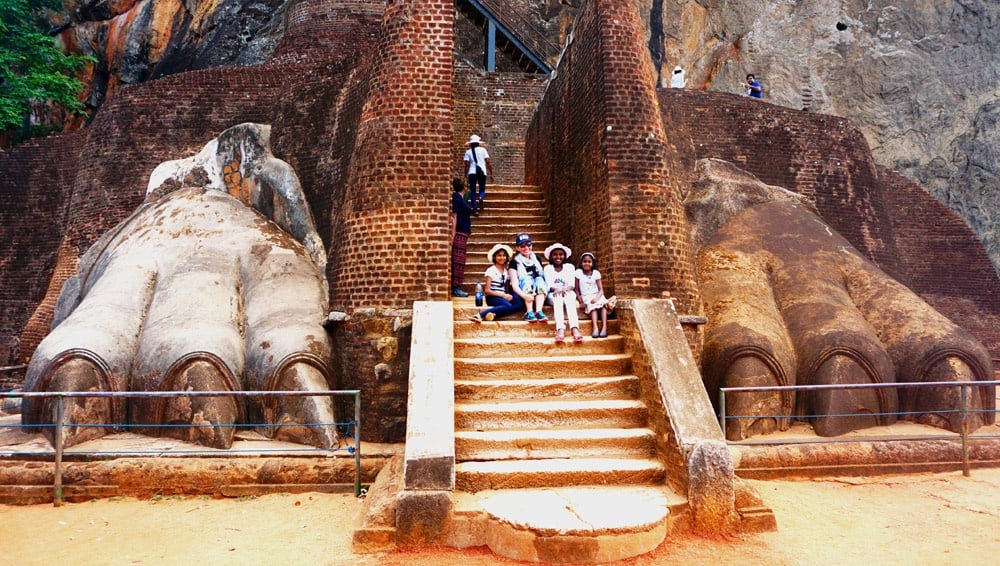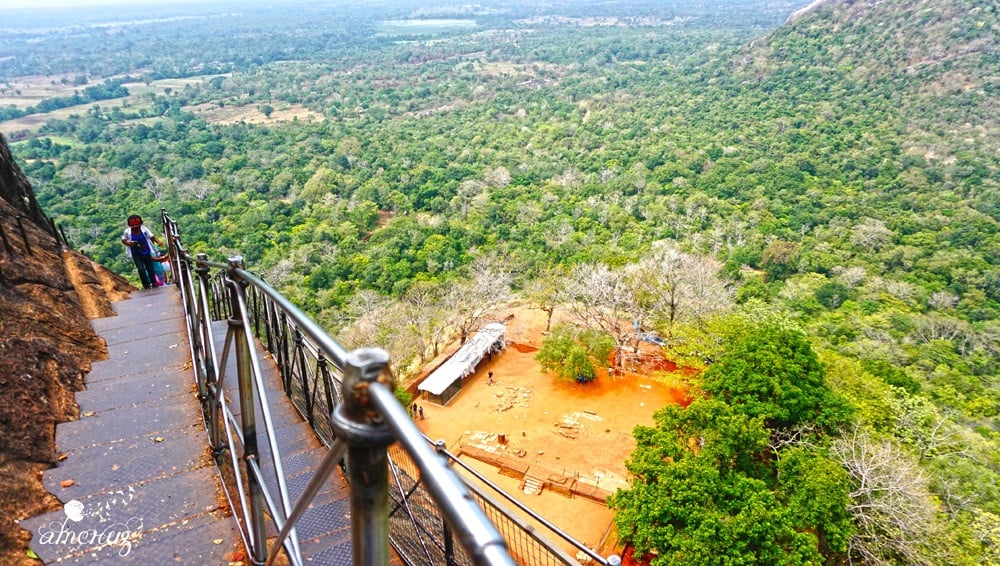 Once on the summit, you will see the ruins of the Sky Palace and a breathtaking 360-degree panorama of the surrounding countryside. The fortress complex includes remnants of a ruined palace, surrounded by an extensive network of fortifications, vast gardens, ponds, canals, alleys, and fountains.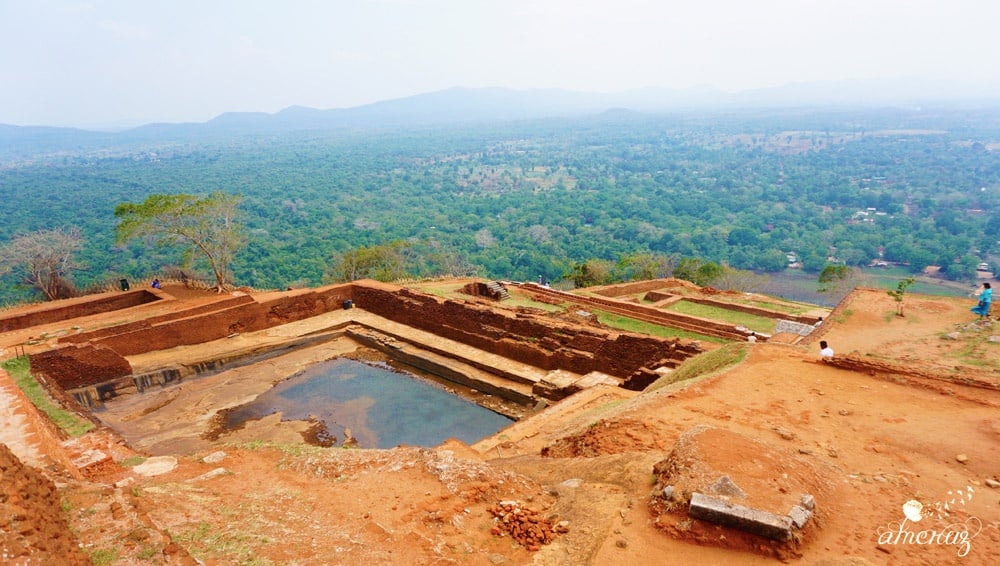 After Sigiriya, I visited the Dambulla Cave Temple, the largest and most well-preserved temple in Sri Lanka. Inside the cave, you can find numerous Buddha statues, painted walls and ceilings of ancient art preserved over the centuries. I met young Monks when I arrived and met a bunch of monkeys playing and eating outside.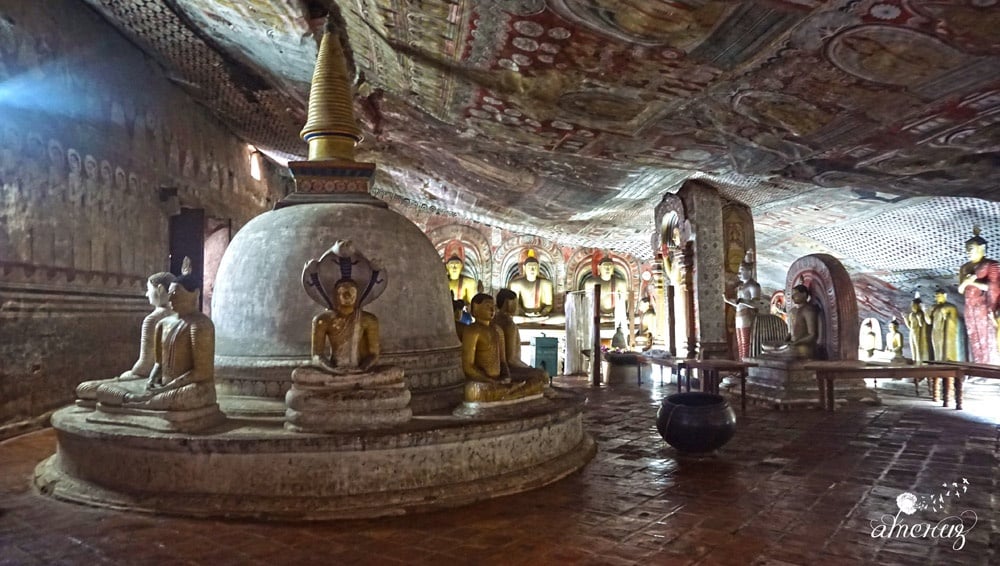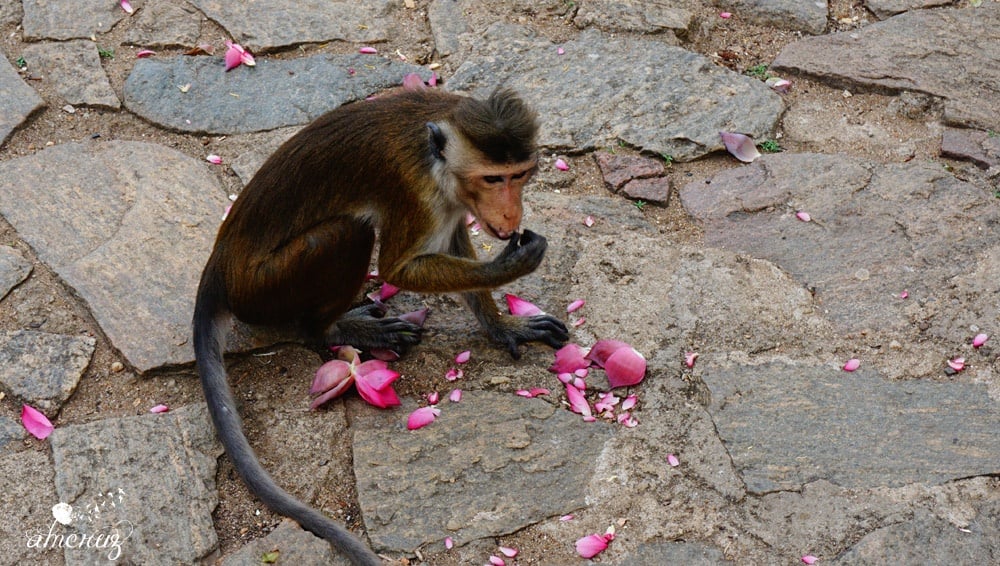 This place is so peaceful and quiet. So far, this is one of my favourite temples I've visited!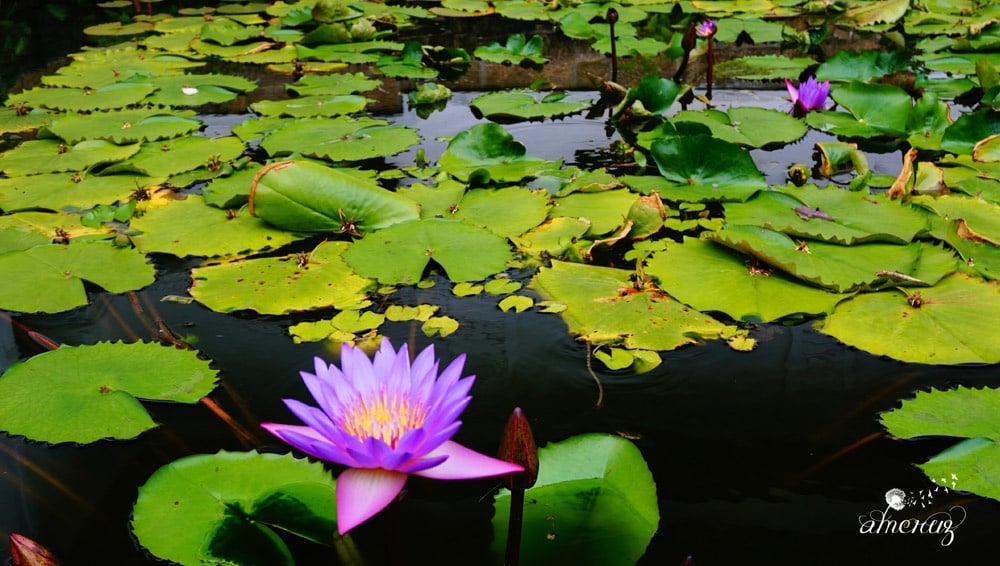 One of the things I wrote on my bucket list is to ride, bathe and feed the elephant. I went to one of the elephant orphanages in Sri Lanka, the Millennium Elephant Foundation at Hiriwadunna. The foundation pays for all food and medical bills for the elephants and also provides elephants with specialist care. I'm happy to meet these gentle giants, have an up-close-and-personal encounter, and learn how we can help in preserving them.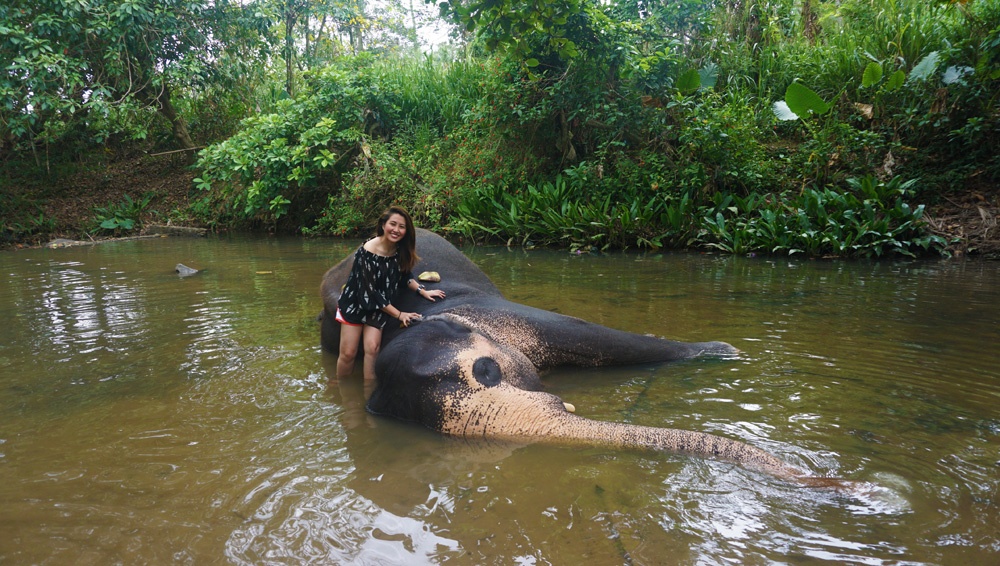 I also strolled around the largest garden in Kandy, the Peradeniya Botanical Garden. It is a sanctuary for over 4,000 plant species. During weekends, families are gathered to spend time with their kids and play in the greenery area of the park. It is a very nice place to sit and enjoy the beauty of nature — especially during a solo trip to Sri Lanka!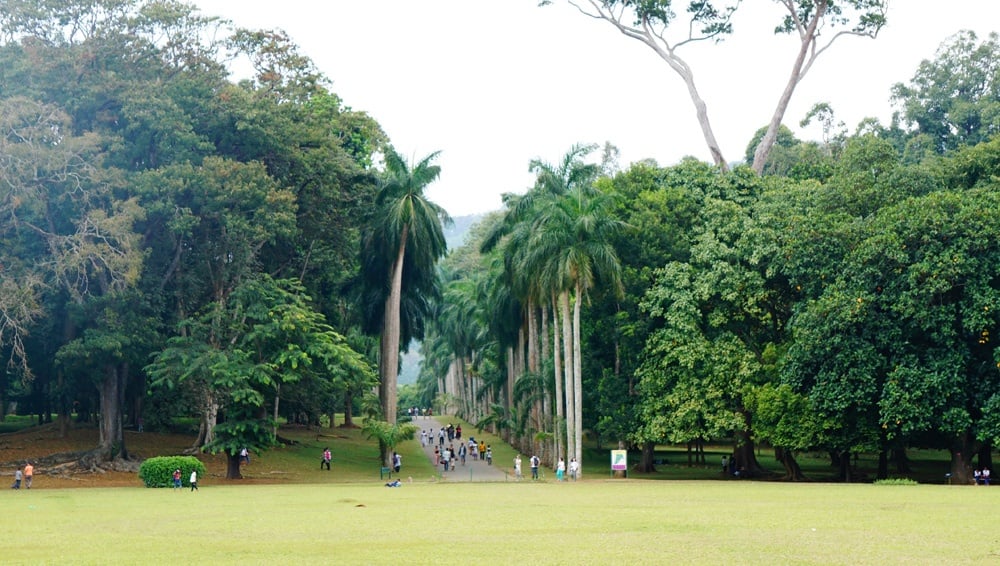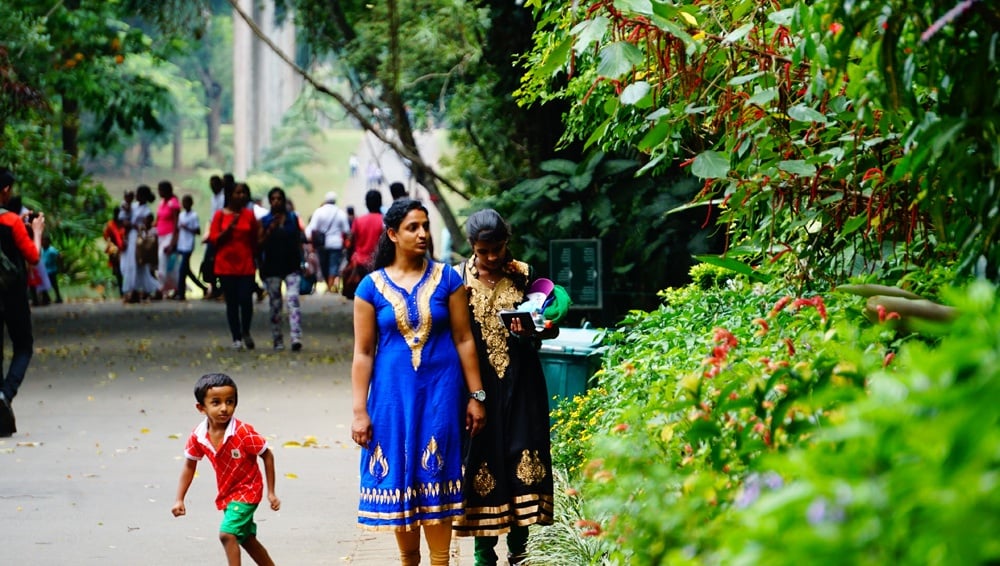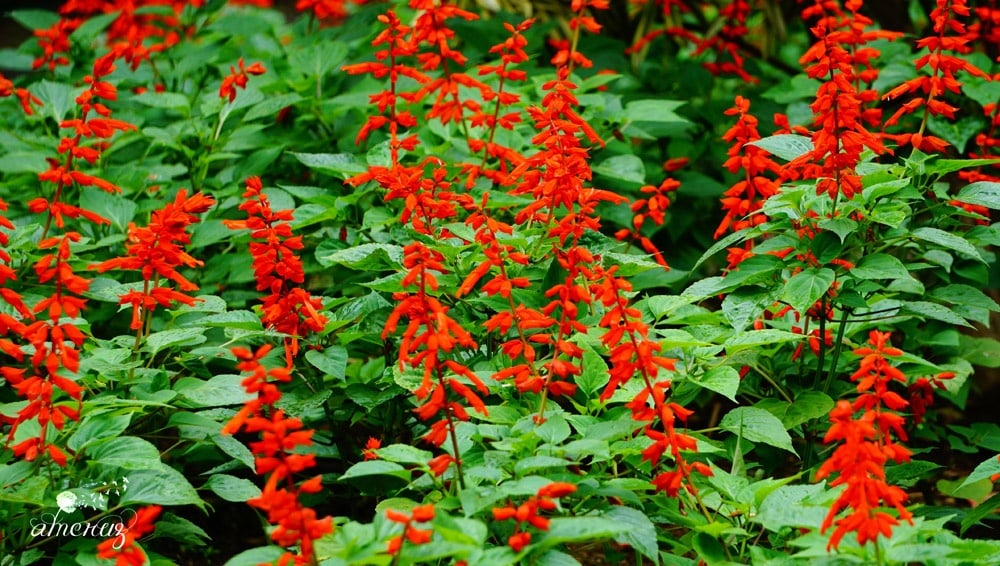 Another must-visit temple is the Bahiravokanda Vihara Buddha Statue (or simply the 'Big Buddha'). It is a steep climb to the top and the view is just amazing as you can see the city, the mountains and the lake surrounding Kandy.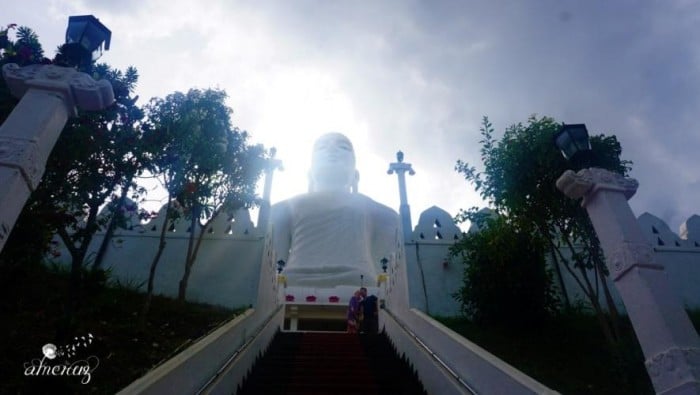 Day 3
I took the first train from Kandy to Nanu Oya. It is the nearest train stop to reach Nuwara Eliya. The train journey going there is a scenic delight. The scenery from the train is breathtaking; it's like a wall painting of greenery fields. Nuwara Eliya is also the "heart" of the tea country in Sri Lanka with a pleasant cool mountain climate.
Also read: 5 Reasons You Need to Visit Sri Lanka 
Visit the famous Pedro Estate tea factory and have a cup of tea while looking at the plantations from their cosy teahouse.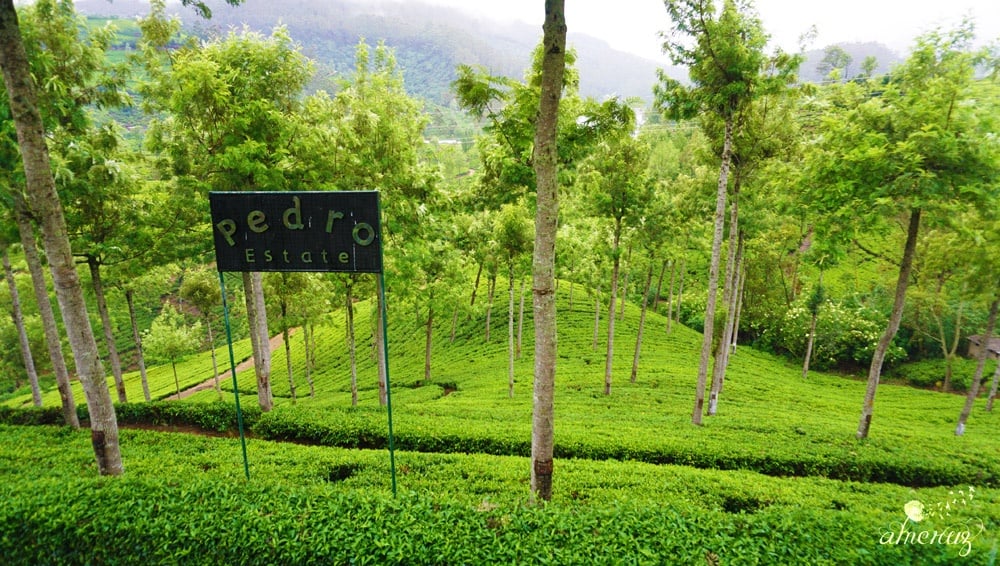 I spent the last night of my solo trip to Sri Lanka on the south coast at Hikkaduwa. It's a small town with nice sunsets, numerous accommodations, and beachfront cafes. This place is the best area for surfing and scuba diving. It's the ideal place to relax and just enjoy the peaceful scenery.  
Recommended stay: Dewasir Hikkaduwa Beach Hotel (beach front area)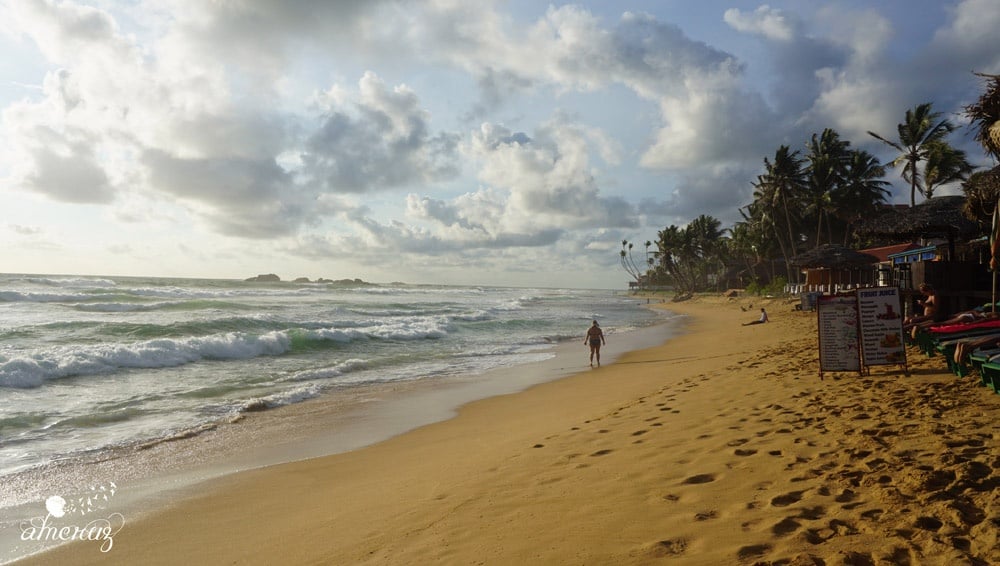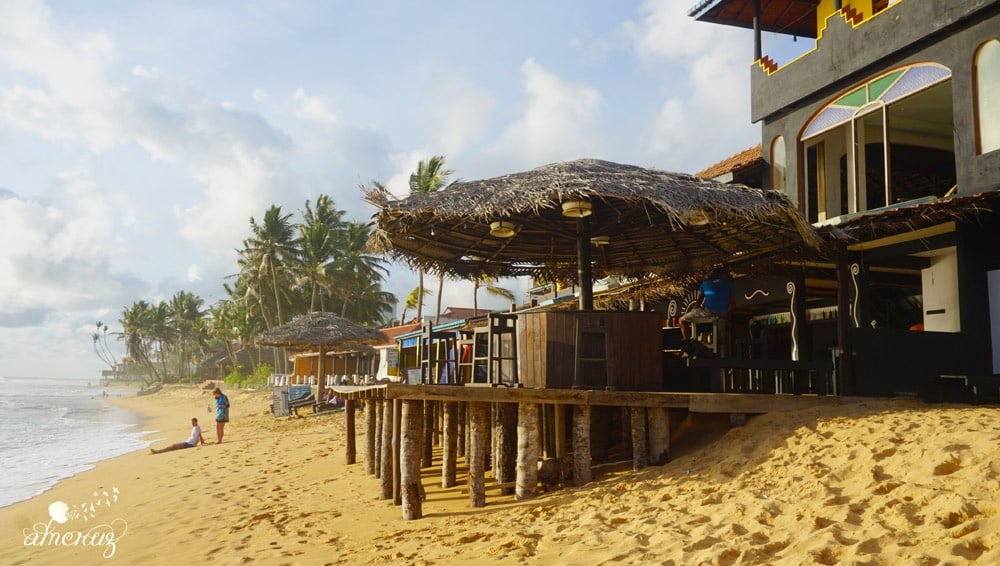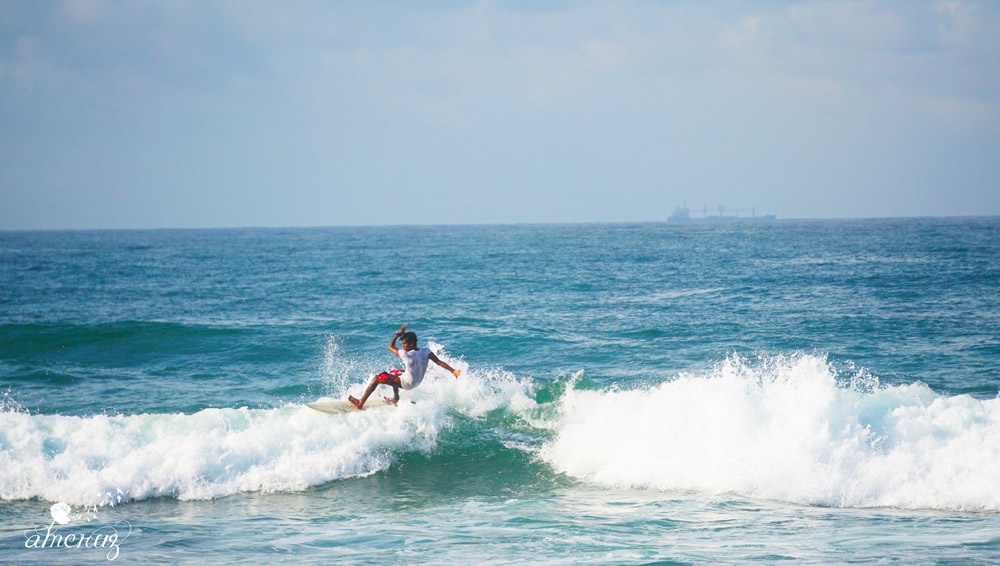 Do you have an interesting travel story that you'd like to share? Click here to find out how you can be a Featured Traveller, too!