Without a doubt, I love visiting Taipei. From the iconic Taipei 101 complex to the bustling street markets at night, I just love the mixture of modern, metropolitan vibes and the deep cultural roots of the city. There's just so much to see and do in Taipei that if you're a first-time traveller, you might not even know where to start! Well, don't worry because this article has got you covered.
Here's a list of the top 31 things to do in Taipei!
For Sightseeing:
1. Admire the majestic Taipei 101 from Elephant Mountain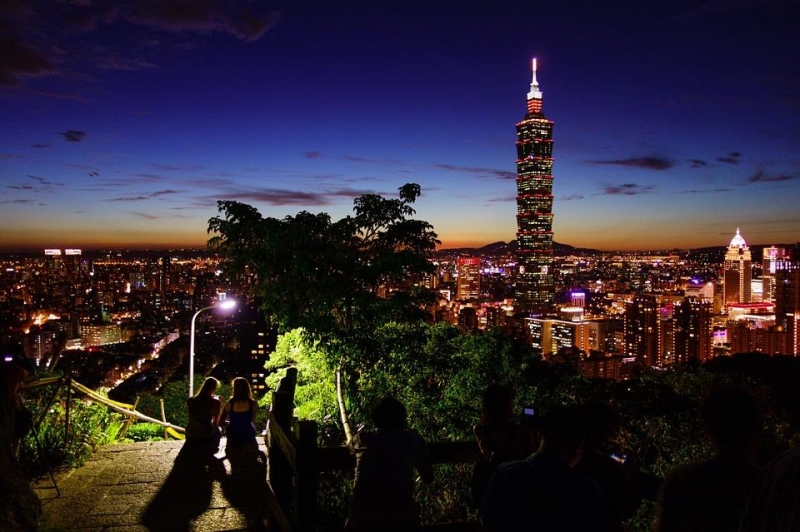 2. And then head up to the 83rd floor observatory INSIDE Taipei 101 for a breathtaking bird's eye view of the city
3. Take a day trip to Jiufen, the Santorini of Taiwan
This gem of a town, which resembles the classic anime, Howl's Moving Castle, is just a short train ride away from Taipei Main Station. The (almost) mystical feel surrounding the town only adds to the immensely beautiful appeal of the scenery there. Trust me, the trip will be worth it!
4. While you're there, take a short train ride into Shifen and visit the scenic Shifen Waterfall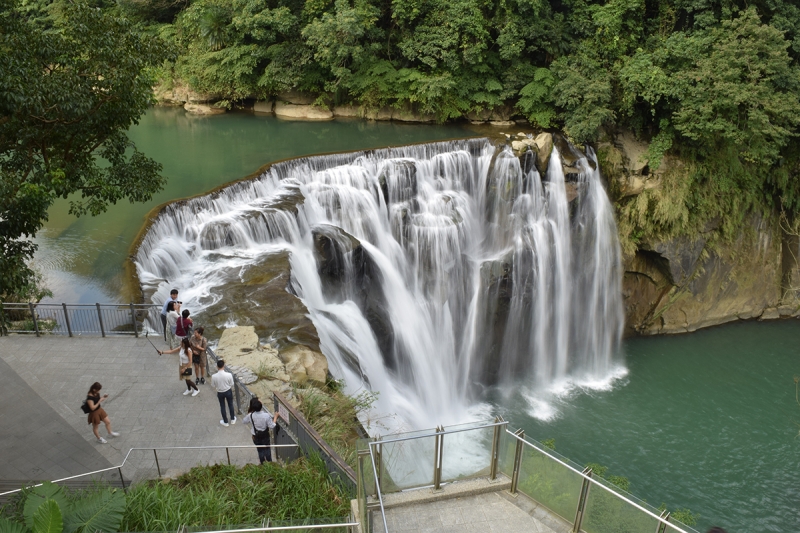 It's known as the Niagara Falls of Taipei! Rainbows can often be spotted where the waters splash into the lake 40 metres below, making it one of the most surreal places you'll find in Taipei in terms of natural scenery.
Also Read: Day Trip From Taipei: Shifen Waterfall, Jiufen and Keelung
5. Hike up Mount Keelung for a spectacular night view of Jiufen
6. Travel back in time at Bopiliao Old Street
The buildings here date all the way back to the Qing Dynasty and represent a part of Taipei that has not been touched by the city's rapid development, making it a significant link to Taiwan's cultural past! Plus, it's an extremely photogenic place!  
7. Catch the sunset at Danshui/Tamsui Fisherman's Wharf
8. Trek to the top of Fort San Domingo and be rewarded with amazing scenery
9. Get close to nature in Yangmingshan National Park
Psst, visit during winter! If you get lucky, you might even experience some rare snowfall!
10. Take a detour to Hualien County
Hualien County is, without a doubt, one of the most beautiful places I've ever visited – and I've visited quite a few beautiful places! Granted, it's a two-hour train ride from Taipei, but once you've set foot in places like Taroko Gorge, you'll know that it was worth the journey!
Fun Activities:
11. Enjoy the world's largest Chinese Art collection at Taipei's National Palace Museum
12. Visit Dihua Street during the Lunar New Year for an unforgettable cultural experience
13. Discover Taipei's historical heritage at Liberty Square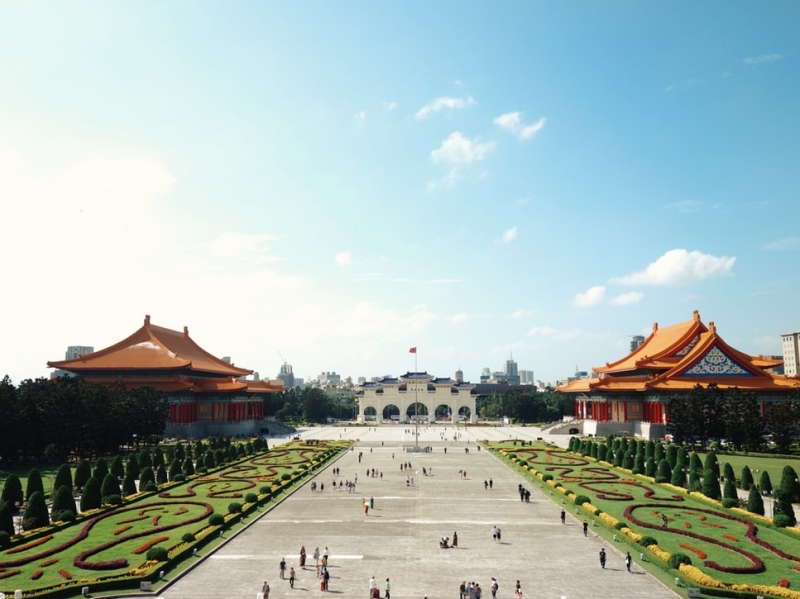 Here, you'll find important historical buildings such as the Chiang Kai-Shek Memorial Hall, Taiwan's National Concert Hall and Theatre. The square itself serves as an important place for public gatherings and represents an integral part of Taiwan's democratic society.
14. Make a wish and release traditional sky lanterns on Pingxi Old Street or Shifen Old Street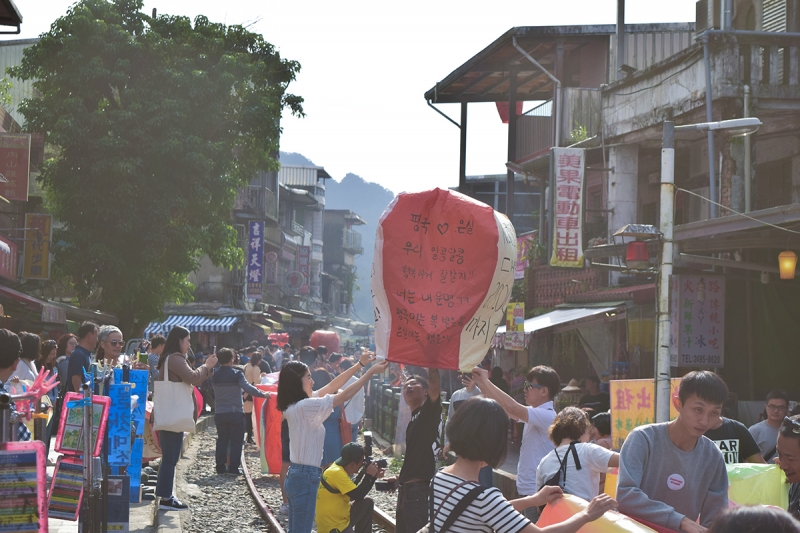 You can write your on the lanterns using any language of your choice! You also don't have to worry about not knowing what to do as there will be plenty of helpful guides around to help you! Be warned that you may have to contend with large crowds, especially during peak tourist season!
15. Go rock-climbing at the beautiful Long Dong (Dragon Cave), 40 minutes away from the city
16. Brave the heat of the Beitou Thermal Valley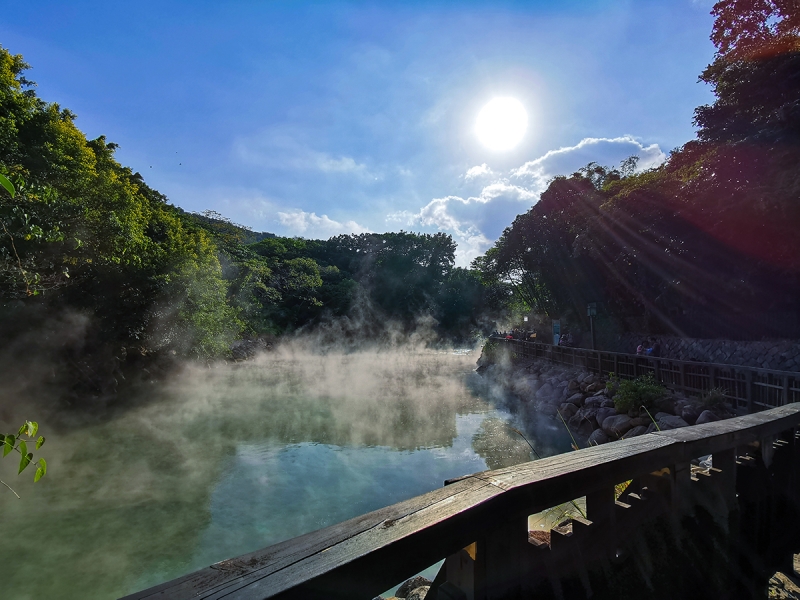 As tempting as it may sound, you're not allowed to take a dip in the hot spring at Beitou Thermal Valley. The temperature and level of sulfur (you can smell it in the air!) is simply too high! Instead, it's meant to simply be a scenic area where you can get some otherworldly shots.
17. Stay at a resort in Beitou and take a dip in the Beitou Hot Springs
If you're up for a dip anyway, you can enjoy a therapeutic session at the many resorts in the area. In fact, even on your way towards Beitou Thermal Valley, you'll likely pass by a few public bath houses. You can even enjoy eggs boiled in hot spring water, a local delicacy! 
18. Escape the city life at Daan Forest Park
19. Enjoy quirky attractions at Huashan 1914 Creative Park
20. Go Insta-crazy with the rock formations at Yehliu Geopark
21. Party it up or hunt for delectable delights in Ximending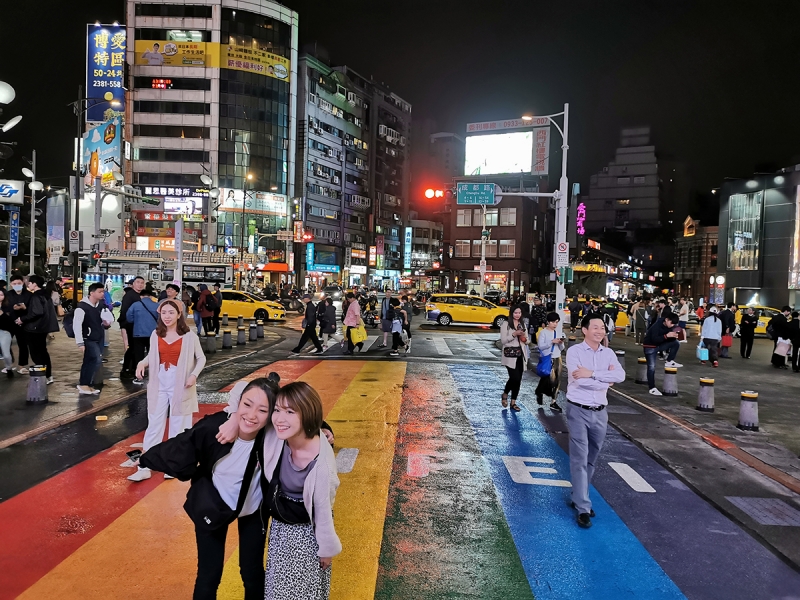 Ximending is arguably the most happening hotspot in Taipei, home to countless clubs, bars, shopping malls and great eateries. There's never a dull moment in Ximending and it is THE social hub in Taipei where youngsters can always be found having a good time. It is also home to some of Taipei's most iconic eateries and shops! 
Also read: Things to Eat in Ximending: 14 Foodie Hot Spots in Taipei's Vibrant Youth District
22. Shop till you drop at the infamous Wufenpu District
If you're looking to buy quirky clothes, fashionable accessories, and other eye-catching attire, Wufenpu is the place for you! With alley upon alley of shops and outlets to choose from, you'll be sure to find something (or some things) that suits your fancy! And it's all at bargain prices! Awesome!
23. Explore the Underground Mall at Taipei Main Station
Spanning close to a kilometre in length, the Taipei City Mall is an underground mall beneath Taipei Main Station selling a multitude of different objects, from manga and anime figurines to quirky souvenirs and even Indonesian cuisine!
24. Go on an epic street food tour at one of Taipei's famous night markets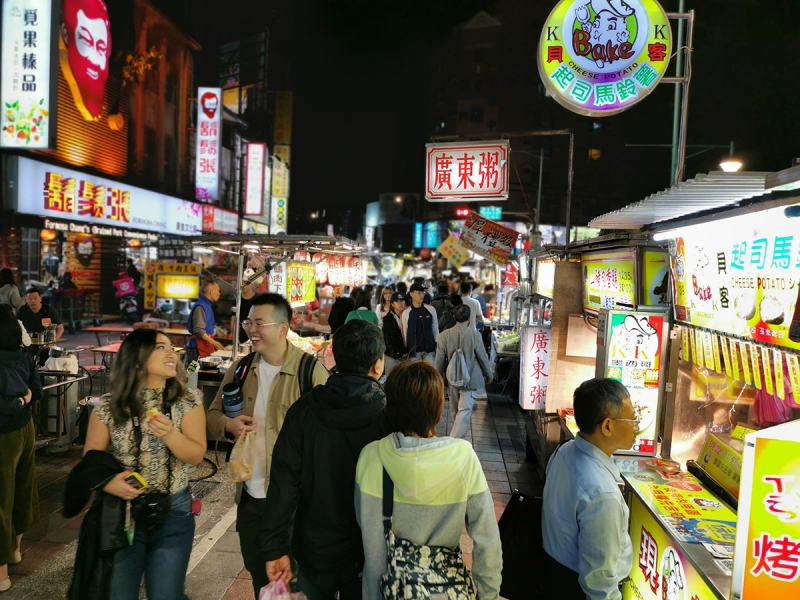 If there's one thing you absolutely cannot leave Taipei without doing, it's hitting the night markets in search of glorious street food! After all, Taipei is one of the most famous street food havens in the world! The most famous night market is Shilin Night Market. However, I personally feel that Shilin is too mainstream and as a result, is always bustling with tourists. Instead, I prefer visiting Ningxia Night Market. It's just a few MRT stops away from Shilin, has (marginally) less people, and, in my opinion, cheaper (but still amazing) street food!
25. Catch the breathtaking New Year's Eve fireworks display at Taipei 101
Trust me, as the clock strikes 12 on New Year's Eve, you'll be at a loss for words!
26. Visit a (charitable) pet cafe
Although pet cafes have been a trendy novelty for quite a while, there's one such cafe in Taipei that is meaningfully different. Called Lang Lang Don't Cry (Lang in this case means stray in Mandarin), the cafe houses mainly stray dogs and cats that have been rescued off the streets of Taipei. The owners allow them to interact with guests in hopes that it will spur patrons to adopt them. Given that none of the animals stay at the cafe for very long, I'd say that the cafe has been a resounding success so far!
The cafe itself boasts a cozy, homey ambiance, perfect for a reprieve from the bustling city. Humans can enjoy waffles and a variety of coffees and teas, and even purchase some treats for the cuddly animals in the cafe. A portion of every penny you spend goes towards the owners' continuous efforts to help strays find a forever home. #Faithinhumanityrestored ?
Temple Hopping:
27. Pay a visit to Taipei's famous Longshan Temple
28. Admire the delicate details within the ornate Bao'an Temple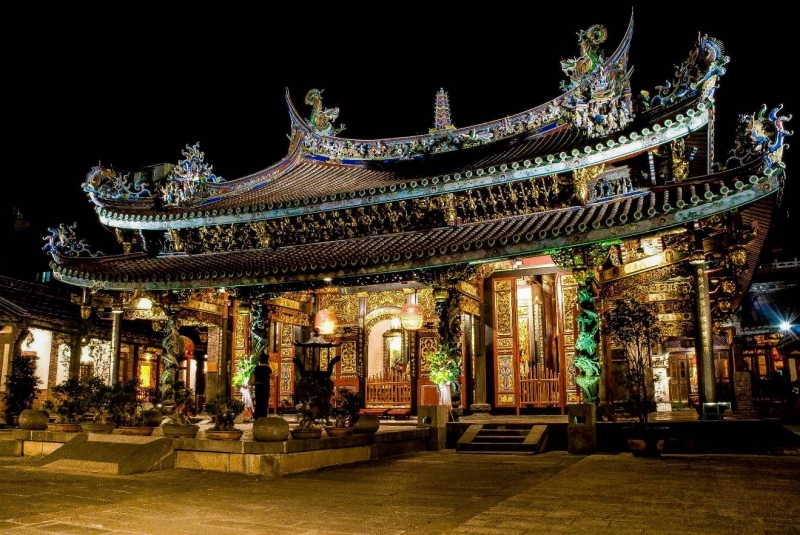 29. Or make a wish at the neighbouring Confucius Temple
30. Make a pilgrimage to Guandu Temple, one of the oldest temples around in Taipei
The majestic Guandu Temple is built into the side of a mountain with a tunnel which runs right through it. At the rear of the temple, visitors may be treated to panoramic views of the Tamsui riverscape. Not bad for a temple that dates all the way back to 1661!
31. Get a fortune block reading at Xingtian Temple, Taipei's busiest Buddhist Temple
And there you have it! 32 incredible experiences you should definitely try when you're in Taipei! Did I miss anything out? Leave a comment below and let me know!