Hualien County is the largest county in all of Taiwan, covering an impressive area of over 4,600 kilometres square! But it is not its size which makes Hualien one of my favourite destinations in Taiwan; rather, it is the county's captivating beauty and charming locale.
Located on the east coast of the island nation, Hualien County borders the Pacific Ocean and is full of towering mountain peaks, deep blue skies, picturesque valleys, and breath-taking views of the ocean.
Here's a list of 20 things to do in order to experience all that this wonderful treasure has to offer!  
1. Make a detour on your way to Taroko National Park and gaze out into the Pacific at Qingshui Cliffs
2. Be inspired by the natural beauty of Taroko National Park
There are so many scenic locations all over Taroko National Park that a visit here would probably take up a full day of your itinerary! Some of the most popular locations are the Swallows' Grotto, Tunnel of Nine Turns (currently closed for reconstruction) and the Baiyang Trail, which allows you to view the many rivers and waterfalls in the park. Each has their own unique routes that showcase the natural beauty of Taroko!
3. Hunt for the elusive Taroko Oak Plant as you trek through the Lushui Trail
4. Visit the historical site of Tian Xiang
This area within Taroko National Park used to be an Atayal (indigenous Taiwanese tribe) village and was named so in the 13th century in commemoration of Wen Tian Xiang, the last Prime Minister of the Song Dynasty. The area encompasses numerous scenic locations and sights, in addition to many important historical monuments.
5. Visit an Atayalan Settlement in Bulowan and admire the remnants of their way of life
6.
Test your mettle and make it to the top of the steep Chang Chun Temple Trail
7. Go river rafting at Xiuguluan River, the longest river in Taiwan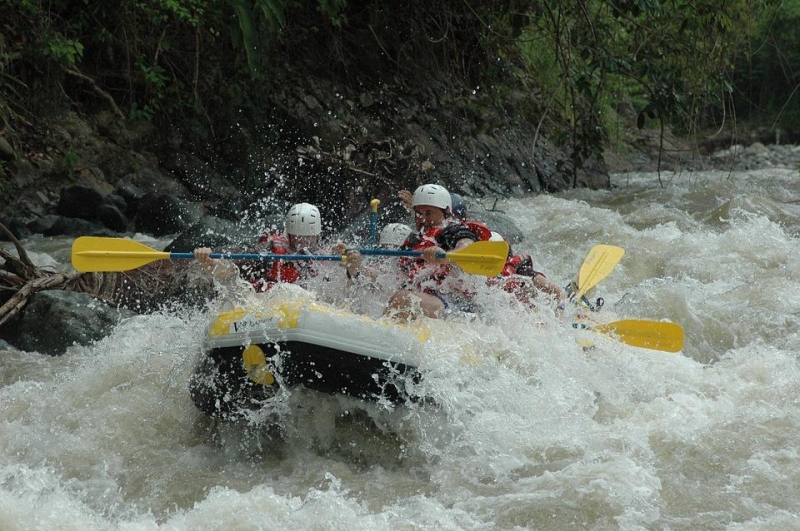 8. Hike to the top of Yu Shan National Park and admire the stunning view
9.
Journey through the majestic East Rift Valley National Scenic Area
10. Walk among a blanket of blooming daylilies at Liushishi Mountain (August to September)
11. Stroll through the Butterfly Valley of Fuyuan National Forest Recreation Area (March and August)
12. Skip pebbles and watch the sunset at QiXing Lake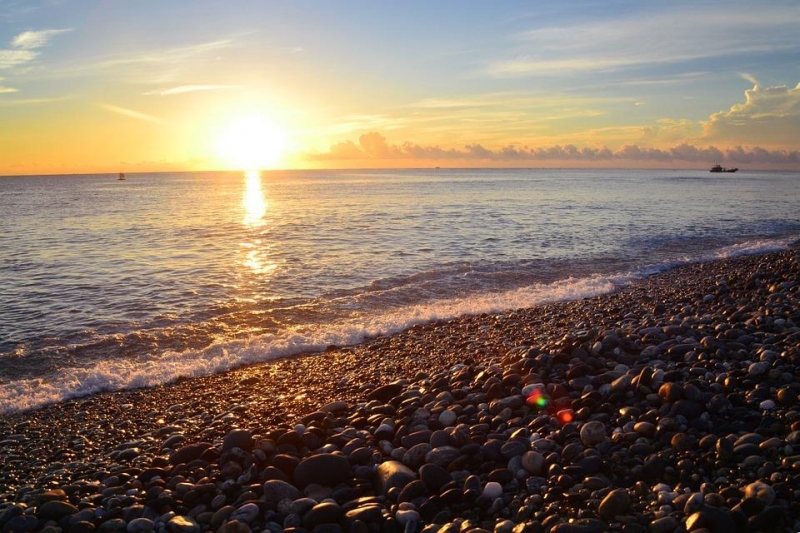 A word of warning though: As inviting as the waters may look, do NOT get too close to the edge and absolutely do NOT go for a swim in the lake. Due to its geographical location, the lake's (yes, this is a lake) current is extremely strong and it is extremely dangerous to go into the water! Be safe whilst you enjoy, people!
13. Enjoy the sea breeze from the Pacific at Nanbin Park
14. Have a lovely picnic at Liyu (Carp) Lake
15. Take a relaxing dip in a hot spring
My personal favourite is the Ruisui Open Air hot spring. Granted, the temperature is not as warm as other popular hot springs in Hualien (namely, the Antong and Hongye Hot Springs), but the open-air setting and surrounding natural scenery more than make up for it.
16. Get close to friendly marine mammals at the Farglory Ocean Park and Conservation Centre
17. Sample the unique Honey Peach Black Tea of Hulien at the Wuhe Tea Plantations
This unique tea came about as a result of the Hualien County Government's efforts to promote pesticide-free farming. Without the pesticides, the tea plantations were soon invaded by an indigenous species of leaf-eating cicadas. One farmer noticed that the tea leaves that were eaten by the cicadas soon exuded a honey-like aroma. Fast forward a few attempts later, and this unique brew was born!  
18. Go hunting for yummy street food at Zhongshan Road
Taiwan, street food, what more is there to say? Zhongshan Road is the busiest road in Hualien County and it's where you'll find some of the most delicious Taiwanese street food around. Alternatively, if you don't like walking so much, you can head to Dongdamen Night Market for your food tour! Beware the impending food coma.
19. Sample flavourful mochi or buy them for your friends back home!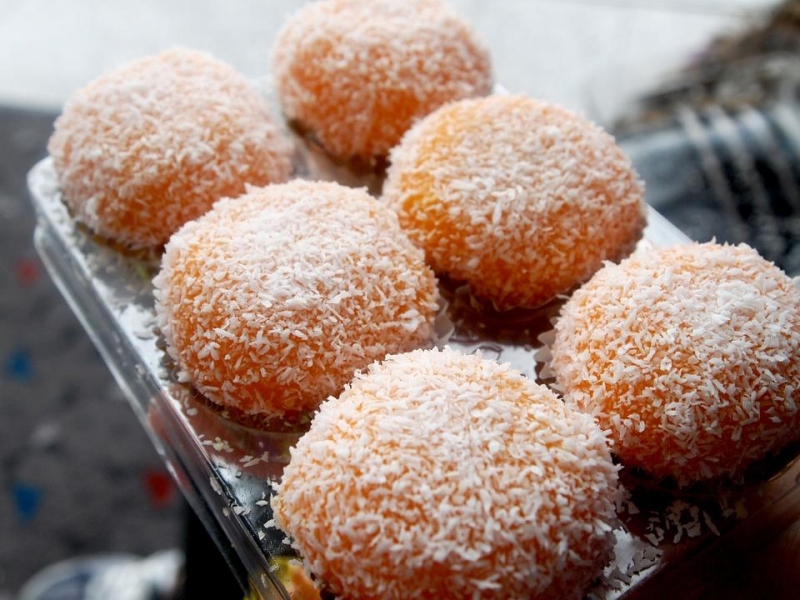 Hualien County is where you'll find the very best of Taiwanese Mochi! Boasting several unique flavours, including mocha and cherry blossom, these sweet chewy snacks are a popular and rather affordable local dessert! You can find them in abundance on Zhongshan Road and they come in pretty packages as well, making them the perfect souvenirs to bring home from your trip!
20. Take a day trip to Yilan County, another travel gem on the East Coast of Taiwan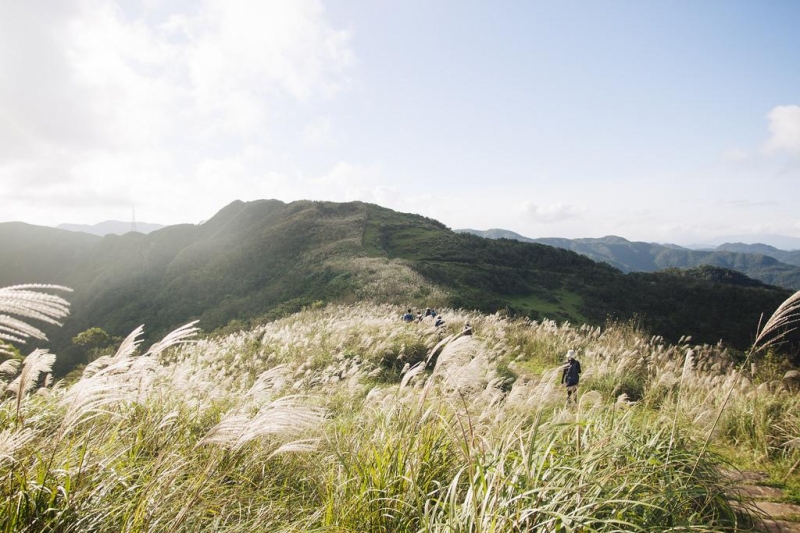 Just a two-hour train ride away is the quaint county of Yilan, known for its beautiful flowers, authentic cultural vibes and rustic hospitality. Wow, it seems most of Taiwan's most beautiful places all lie on the east coast!
One for the travel bucket list
It's amazing to me how Hualien County, despite its beautiful natural scenery, is not nearly as popular or well-known as Taipei (yet). I mean, this list barely scratches the surface of how amazing this place truly is!
But hey, that might actually work in your favour! Hurry and visit the charming Hualien County now before its popularity booms and tourists start flocking to it! With so many wonderful sights and out-of-this-world landscapes, Hualien County is surely one for the travel bucket list!
Also read: Taiwan's Top 5 Destinations And Experiences Not To Miss