Cambodia is a rapidly changing country and yet one with a strong sense of history and spirituality. True adventure awaits travellers willing to embrace a uniquely Cambodian experience. The vibrant culture, rich colours, lush landscape and fascinating wildlife make Cambodia an enticing holiday destination, one which stays in the minds and hearts of travellers. Here are fifteen experiences you must have in Cambodia [fzPrice]REP[/fzPrice] if you wish to get to know this enthralling destination.
1. Ascend to the higher level of Angkor Wat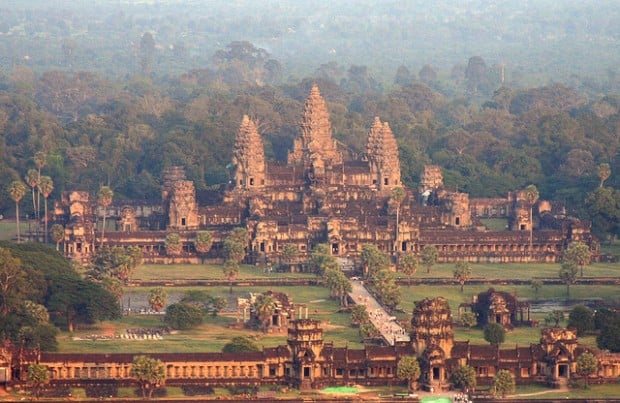 Image credit: Christian Junker
Perhaps the most famous site in the whole country is the monument of Angkor Wat. This huge and beautiful temple complex is well known to tourists and yet it is possible to encounter here, amongst the crowds, moments of the sublime. This is one of many temples and religious buildings in the country where you can discover your spiritual side.
2. Kayak through the flooded forests of the Mekong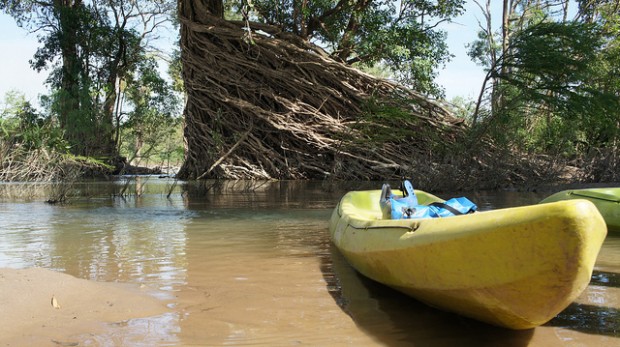 Image credit: Matt Wakeman
The Mekong river flows through Cambodia, a major artery of the country along which you can discover many attractions and can get an insight into real Cambodian life. One of the best ways to explore this waterway is by taking a kayaking excursion, perhaps discovering peace and natural serenity in flooded forests.
3. Mourn the darker side of Cambodia's history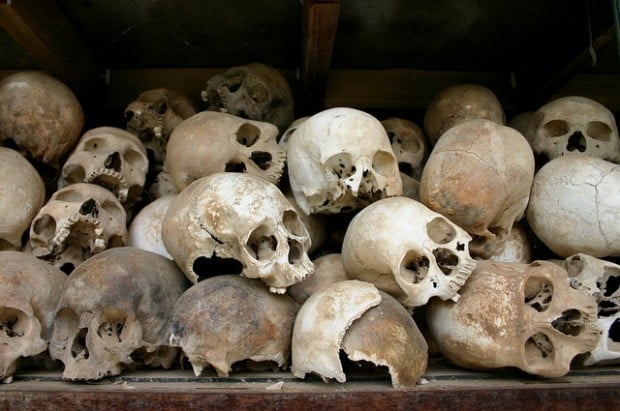 Image credit: Suzanne
With all the beauty and warmth of this incredible country, it can be easy to forget the atrocities that took place here in the fairly recent past. Any respectful visitor here should take the time to visit The Killing Fields of Choeung Ek and learn about the past.
4. Visit the gleaming Royal Palace of Phnom Penh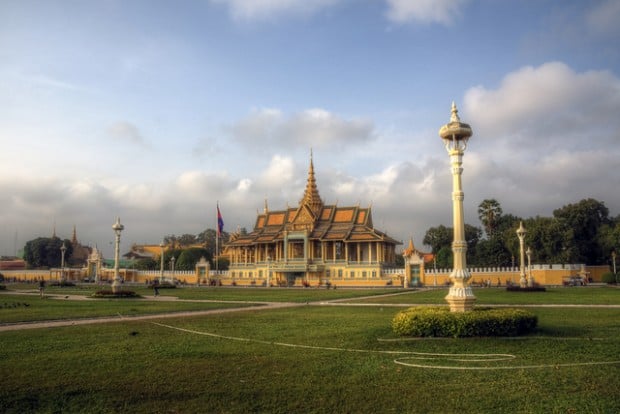 Image credit: Mariusz kluzniak
The gilded roofs of the Royal Palace dominate the skyline of Phnom Penh. Discover the public areas of the Palace which is still the Cambodian King's official residence and get to grips with some more of Cambodia's fascinating history.
5. Discover the delights of Virachey National Park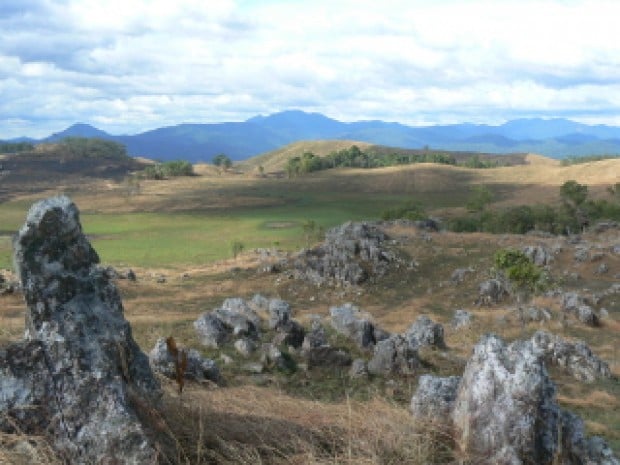 Image credit: Mangoholic2
Virachey National Park is one of the largest protected areas in the country. Here you can embark on an eco-tour to immerse yourself in nature and discover some of the exotic wildlife that calls this area home. Discover the diverse ecosystem for yourself on a trekking tour and appreciate efforts of conservationists to preserve and protect this precious place.
6. Take a boat cruise between the Silk Islands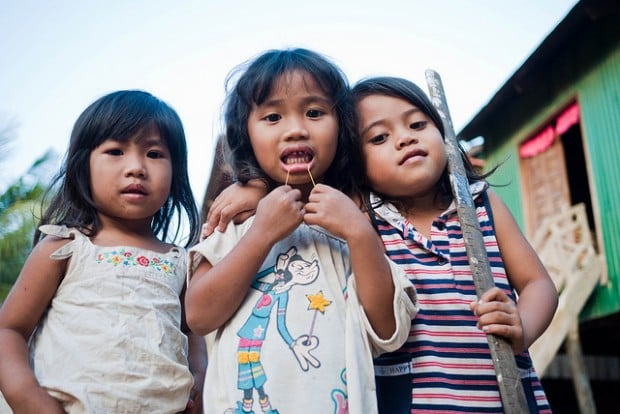 Image credit: Khmer Bleu
A boat cruise can take you along the Mekong to discover the islands that lie within it and to learn more of the communities who live on these islands and along the river's banks. Discover the farmers and weavers who live on the Silk Islands, so close to the country's capital and yet seemingly in a different world.
7. Cool off in a stunning jungle waterfall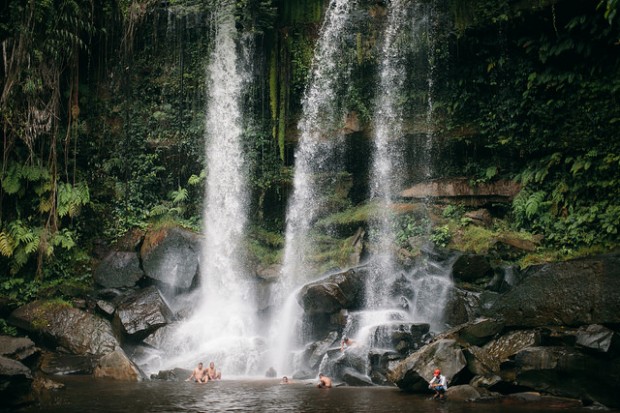 Image credit: Chris Ford
Take a trek through the lush jungle habitat to idyllic, remote spots, where gleaming waterfalls spill into emerald pools, shaded by the dense foliage. Cool off in the sparkling waterfall while the wildlife around you creates the music of the wilds.
8. Commune with the elephants at the Elephant Valley Project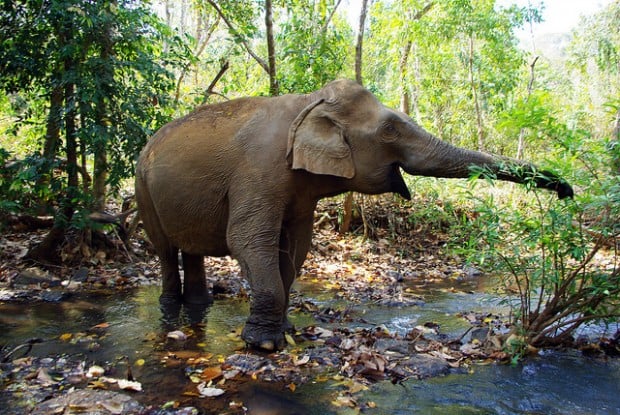 Image credit: Rimantė Paulauskaitė
You do not ride the elephants at this animal sanctuary. Here, working elephants are allowed to be elephants once more, living in their natural environment and given a better life by the mahouts. You can learn a lot about these majestic creatures at this eco-travel destination.
Also read: Cambodia off the Beaten Track: A Morning in Kampot
9. Take an eco-tourism adventure in the Cardamom Mountains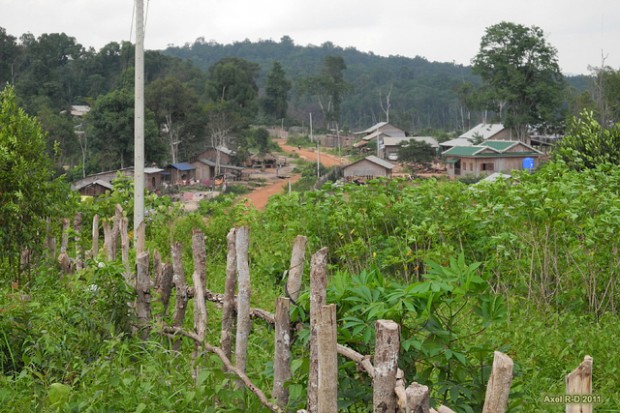 Image credit: Axel Drainville
Chi Phat is an authentic village in the Cardamom Mountains which is blazing the trail for sustainable tourism in this remote and beautiful region of the country. This community based project allows you to stay and explore these mountains, far from tourist crowds.
10. Take a break and relax on a beautiful beach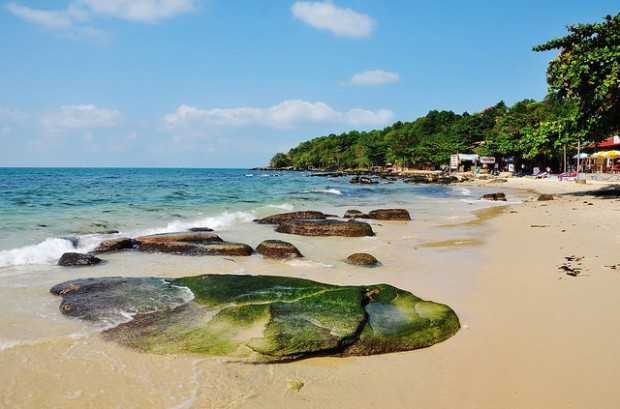 Image credit: Fon Zhou
Exploration can take it out of you so perhaps during your time in Cambodia you should take some time out to simply soak in the sun. Some of the beautiful beaches are busy, but elsewhere you can still find a quiet corner for a bit of sunbathing.
Also Read: 10 Destinations in Cambodia You Need to Visit
11. Cycle between tranquil ethnic villages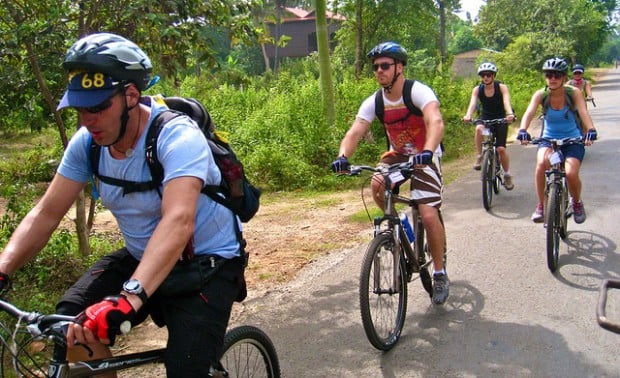 Image credit: Kyle Taylor
Part of the reason why travel is so rewarding is that it allows us to understand cultures that are different to our own and see the similarities between our common humanity. Get off the beaten track with a cycle tour that takes you between some of Cambodia's ethnic villages and discover the diverse communities that make this country what it is.
12. Swim in a sacred crater lake in Boeng Yeak Lom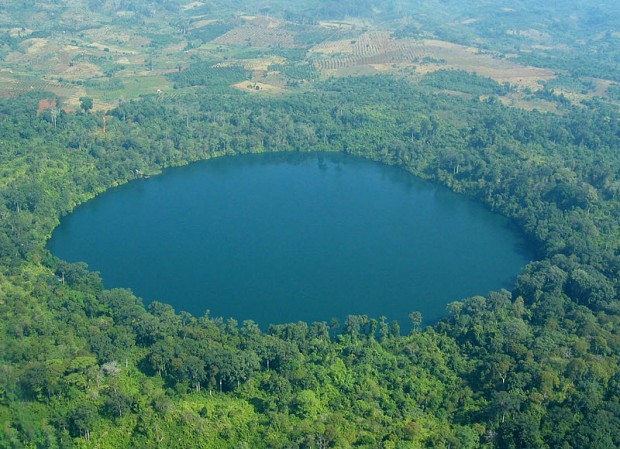 Image credit: Ethan Crowley
This beauty spot is an emerald, a jewel in the jungle. Discover some of the local legends surrounding this sacred spot and perhaps take a dip in the cool, calm waters. It is thought that this lake was formed over 700,000 years ago. It is so perfectly round that it is thought it may have been formed by a meteor strike.
13. Gaze into Thailand from Prasat Preah Vihear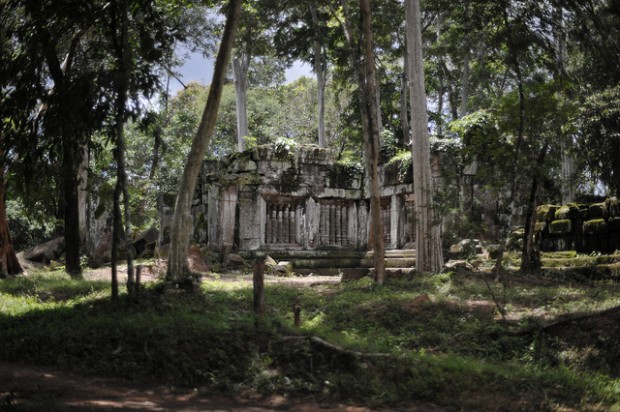 Image credit: snotch
This amazing temple complex is situated right on the Thai border. Not only can you discover the architecture and history here, you can look across the border, down the huge stairway to the country that lies beyond.
14. Find out what the future holds with Cambodia's renewables plan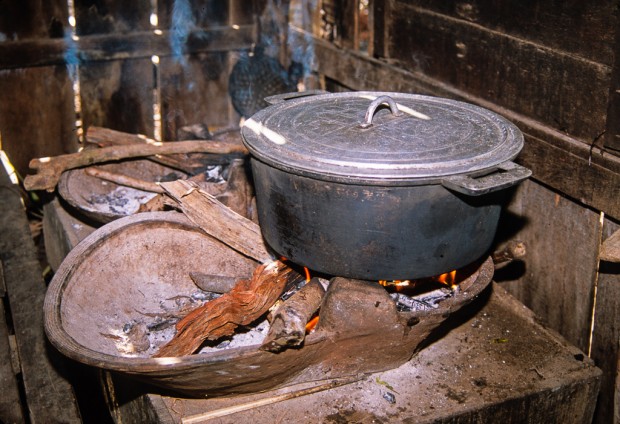 Image credit: Alan Morgan
To understand Cambodia fully it is essential to look beyond the natural wonder, beyond the historic sites and cultural attractions. Find out where Cambodia is headed and explore the future by finding out about Cambodia's ambitious energy plans. This will give you are more fully rounded idea of what this country is and where it is going.
15. Speak to locals and buy local handicrafts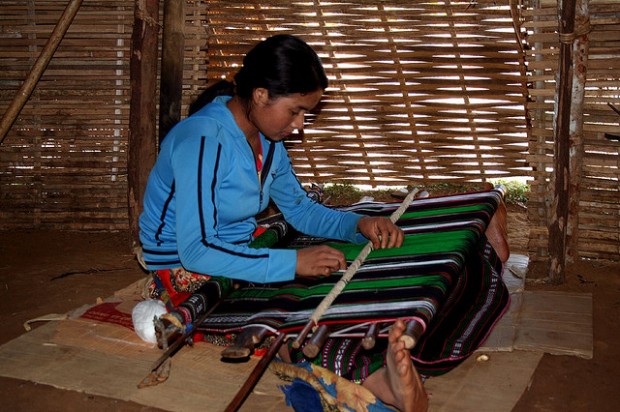 Image credit: Mark
When it comes down to it, a country is shaped by its people. To understand Cambodia you must get to know some local people. Buying local handicrafts is not only a way to find a souvenir of your adventures, it is also a way of supporting sustainable communities.
Also read: A Traveller's Bucket List for Vietnam, Thailand & Cambodia
Visit Cambodia to discover its intricate wonders for yourself.