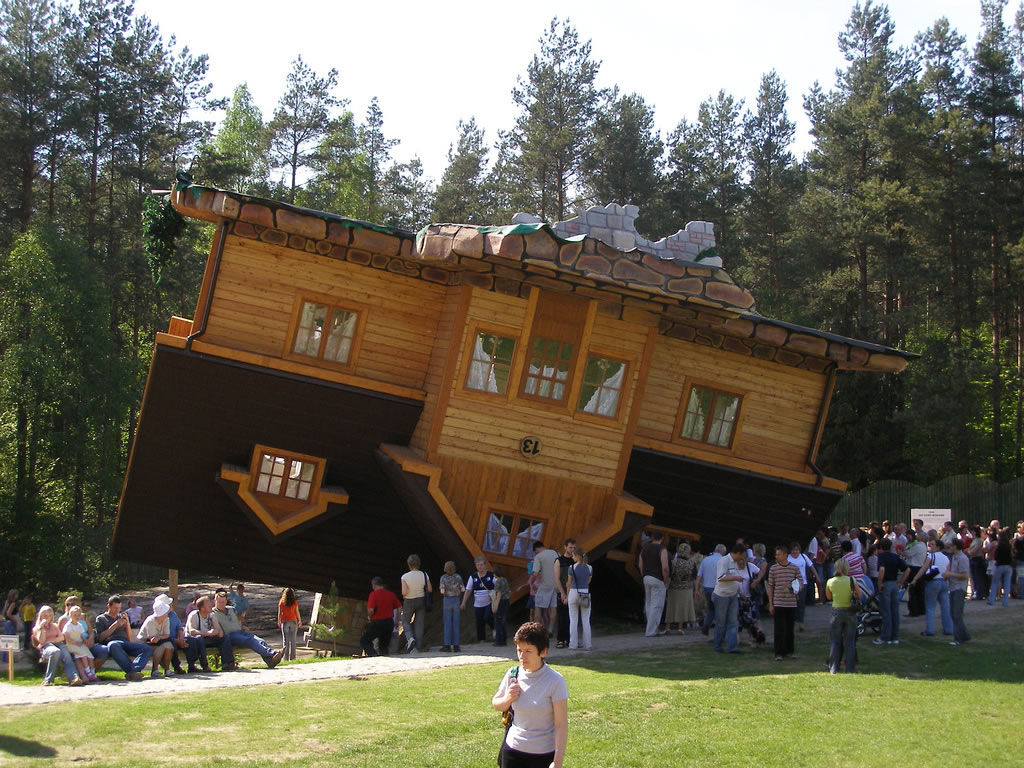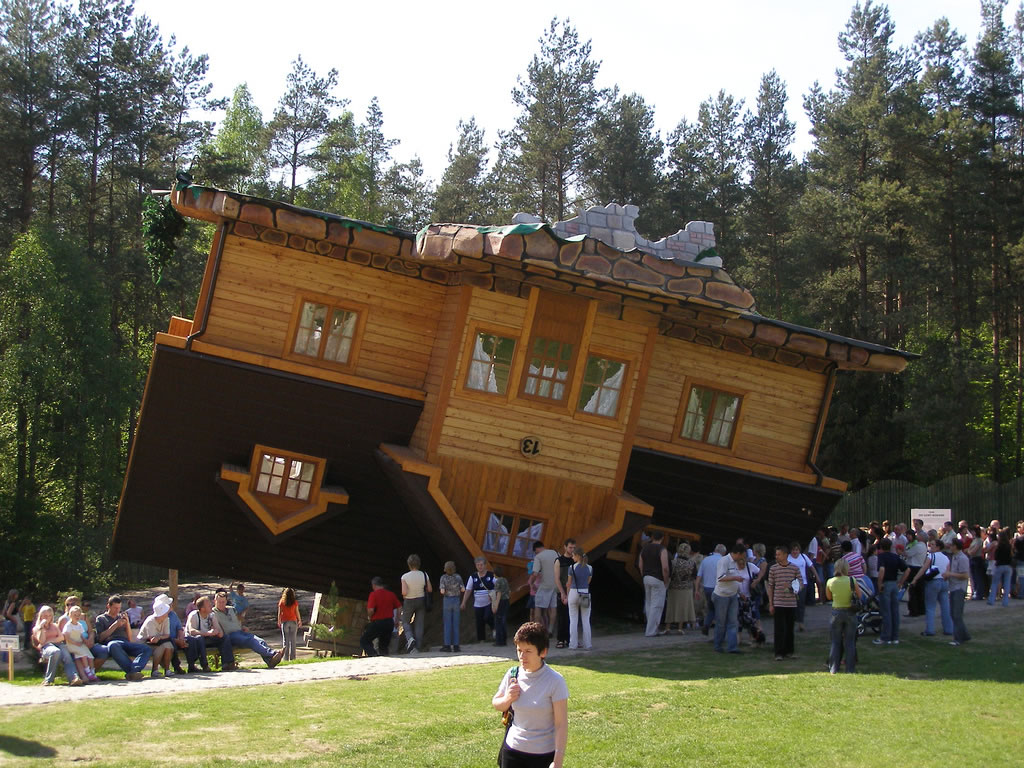 The tiny village of Szymbark in Northern Poland has recently received a lot of attention among tourists who are making a special trip just to witness this special house that is built entirely upside down.
Completed in 2007, this house is a project that took five times longer than building a conventional house to complete. Can't blame them, all the tradesmen are challenged each day to switch their orientation in uncomfortable ways while trying to minimise judgement errors.
The upside down house is accessible by entering through the roof window. It is not advised to stay in this disoriented house for too long. Many tourists who went in there for a mere few minutes complain of headache and giddiness as they are not used to walking around the ceiling with "dangling" furniture right above their heads, a strange, surreal feeling to harbour.
The house is completely furnished. There is a TV room and a dresser with crystal objects, a toilet from the 1970's and propaganda of the time coming from the television. Except, all of them are upside down.
Decorated in the 1970s socialist style, this house is designed to symbolise the end of communism in Poland. Its inverted design is to represent the life of Poland turned upside down when communist rule across the nations in the early 1980s.
The house is not the only attraction of the Centre, there is also the world's longest plank that is registered in the Guinness World Record at 36.83m long, weighing 1.1 tons. Another reason why tourists travel the long distance to visit this marvellous place.
Inspired? Here's how you can make your travel happen:
TripZilla Travel Packages to Poland
Image credits: http://bit.ly/Qk1x2R