During the Cold War, the city of Berlin was split into East and West by a large concrete barrier known as the Berlin Wall. It was both a physical and ideological divide between the West and the Soviet Union, and an enduring symbol of the Cold War. Today, Berlin is both a vibrant city looking forward to the future and one that is conscious of its storied history.
Over the years, Berlin has gained a reputation as the 'party central' of Europe which celebrates the hedonistic lifestyle. However, you should know that Berlin is much more than that! With numerous cultural and historical exhibitions, a cosmopolitan vibe and great food and drinks, here's what you can expect when travelling to Berlin.
Expectations: Parties all day (and night) every day!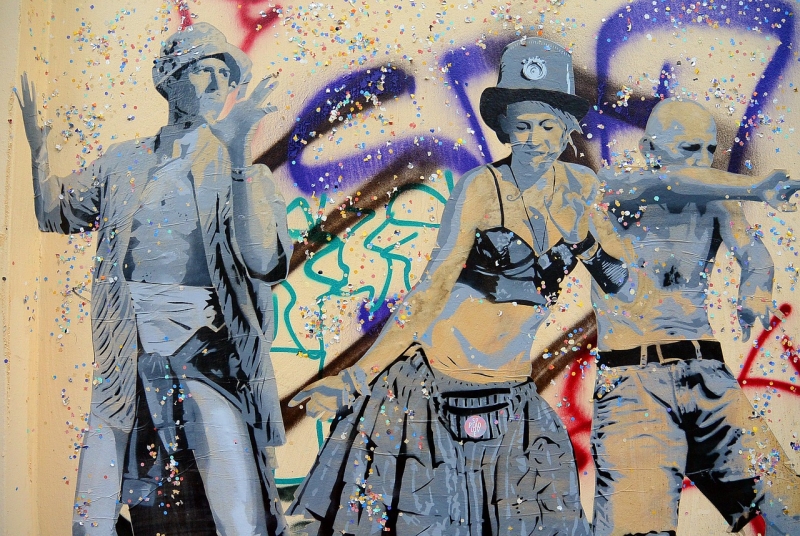 Berlin's nightlife has achieved a legendary status — techno music rules the club scene, and there are many vibrant and lively neighbourhoods throughout the city. This is indeed the case during the night, but what really goes on during the day?
Reality: Berlin is intrinsically Germany's cultural and historical capital
As you walk through the main city centre, you'll see constant reminders of where the Berlin Wall stood. The East Side Gallery is the world's largest open-air gallery, consisting of murals painted on a long remnant of the Wall. Alternatively, visit the Berlin Wall Memorial, which contains the last preserved section of the Wall, to give you a glimpse of what life in East Berlin would have seemed like. The city also features over 7,000 small bronze plaques on the street that tell the story of Jews who were killed during World War II by the Nazis. You will literally be walking on history!
If you want to take in a little culture, visit the Museum Island, a complex containing five world-renowned museums that feature works from ancient Egypt and Byzantium. If you only have time for one, the most popular museum is Pergamon Museum, which features ancient artifacts from the Middle East, including a reconstruction of the stunning Ishtar Gate of Babylon.
Expectations: There are many dull buildings due to its Communist past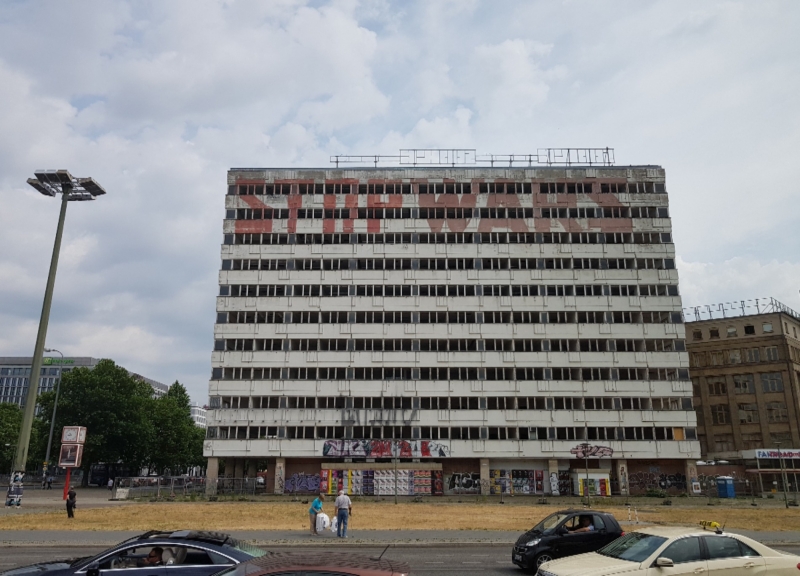 East Berlin was part of the Communist sphere during the Cold War, and you can tell from its architecture. Large, nondescript concrete buildings were erected quickly to fulfil the East German promise of housing for all, and these plain, brutalist buildings have formed a sort of Communist aesthetic.
Reality: Berlin is actually the graffiti central of Europe!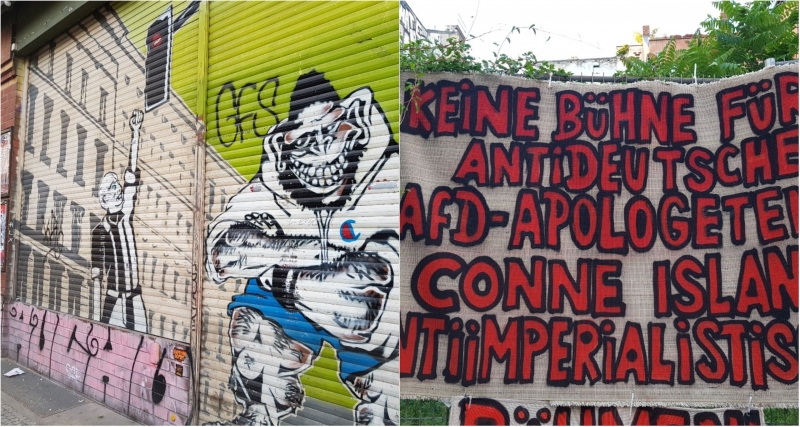 People have differing opinions about street art a.k.a graffiti, but one thing's for sure — street art has infused Berlin with a splash of some much-needed colour. Its formerly derelict buildings have been revived with tags and beautiful murals from internationally renowned street artists, giving Berlin the reputation as the graffiti central of Europe.
If you only have time to visit one place, do check out Kreuzberg, a bohemian neighbourhood on the former border between East and West Berlin. Known even to Berliners as a place where counterculture thrives, go on a free street art tour to learn more about the various artworks and their artists. Look out for 1UP's (Berlin's biggest street art gang) tags in hard-to-reach places, or ROA's giant black and white mural of native Berlin animals.
Expectations: German sausages are everywhere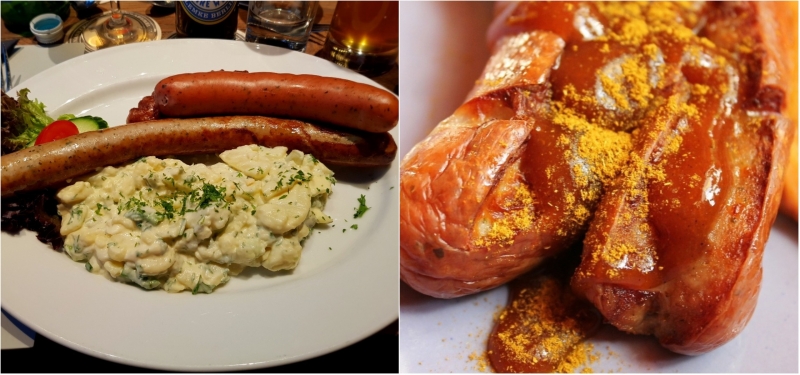 The stereotypical food that everyone associates with Germany, you would expect Berlin to feature some delectable sausages. That's true to an extent, especially since Berlin was where currywurst — a steamed and fried pork sausage topped with ketchup and curry powder — was invented.
Reality: Revel in Berlin's awesome internationally-inspired dining scene!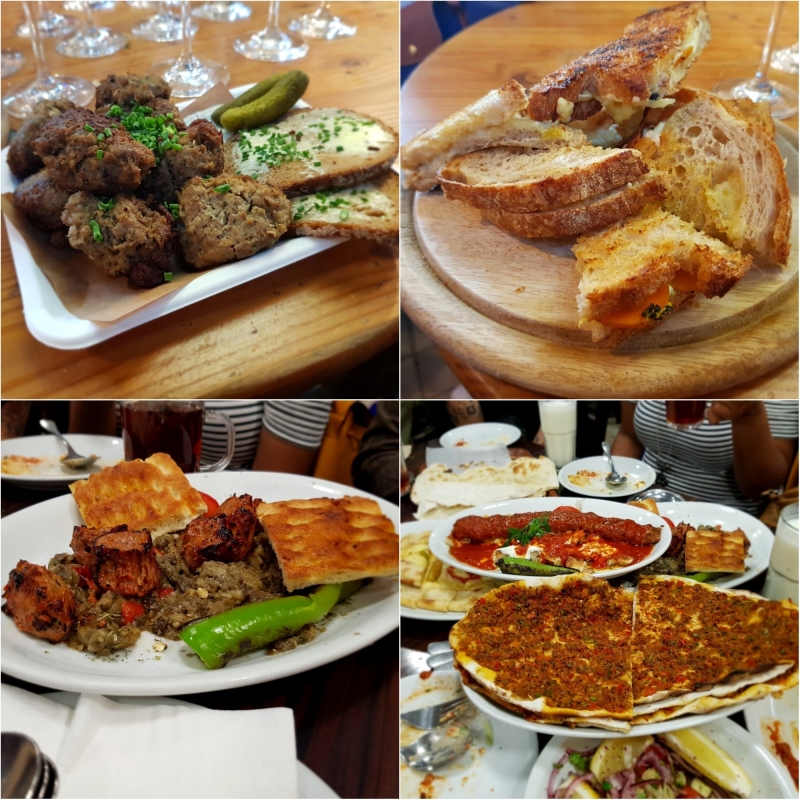 As a cosmopolitan hub, Berlin has many international residents, which has influenced its dining scene. There is a vegetarian and vegan fad going on in Berlin currently, and many restaurants have started offering vegan alternatives for diners. Renowned currywurst shop Curry 36 even sells vegan sausages, which apparently taste like the real thing, making it a must-try!
You also must visit Markthalle Neun (Market Hall Nine) during "Street Food Thursday", where a smorgasbord of culinary delights await you. A walk around the hall is like travelling around the world, with stall owners selling different delicacies like Indian naan, Nepalese momos, Mexican tacos, and even Nigerian fufu.
For the Muslim travellers, it's also easy to find halal food, as Berlin has also been home to a large number of Turkish immigrants, who came to work in West Berlin after East Berliner workers were separated due to the Wall. As a result, you can find real, authentic Turkish food like pita bread with hummus or a hearty doner kebab easily.
Expectations: Germans drink beer and wear lederhosen all the time
The stereotypical image of a German is a moustachioed man drinking beer and eating a giant pretzel. But is that really the truth?
Reality: Leave that to the Bavarians…
That stereotypical image best describes Germans from the region of Bavaria in the south of Germany. Even then, they only dress like that during Oktoberfest. The Berliners drink Berliner Weisse, a cloudy and sour white beer that tastes and resembles white wine. Also, streetwear is the main sense of fashion in Berlin.
In fact, having met a couple of Germans from Frankfurt, they remarked how Berliners were different from the rest of Germany. They were often more 'flexible', and adapted to international trends quicker. Berliners themselves will tell you how they believe that Berlin is quite different from the rest of Germany, so cast aside all your stereotypes when you visit!
Expectations: As a European capital, it would be expensive to live in…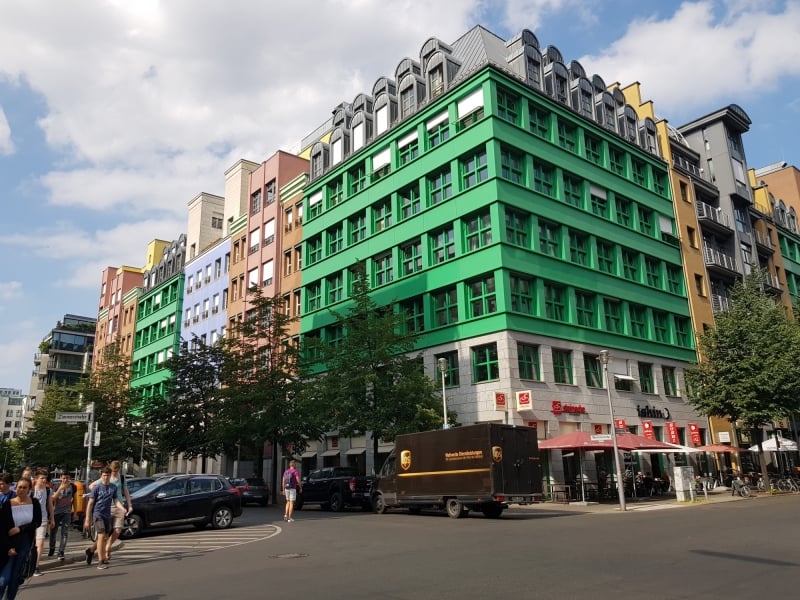 It costs an arm and a leg to live in central London, Paris, Rome, or any of the big European capitals, so you would expect Berlin to be similar, right?
Reality: Property prices and food are affordable for most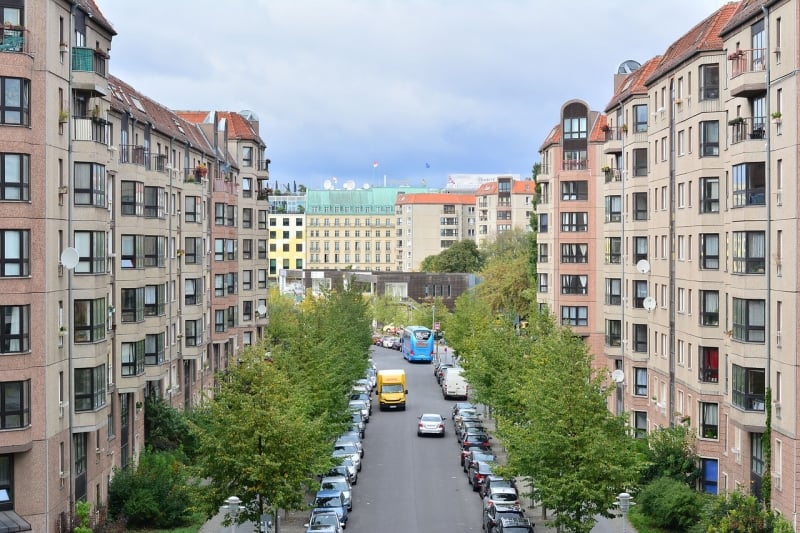 The city's turbulent history meant that it was not a premier tourist destination nor an attractive place to work in until the Wall fell. Young working-class adults then moved into the city to take advantage of its low rents and cheap apartments, giving Berlin a youthful and bohemian vibe.
Although property prices in Berlin are the fastest rising in the world, they are still relatively affordable compared to the main European capitals or other German cities. The German government has also intervened regularly in pushing down property prices to keep it attractive to people who want to work in Berlin. Food prices are also relatively affordable, which is great for the thrifty traveller!
Expectations: Flying to Berlin is so troublesome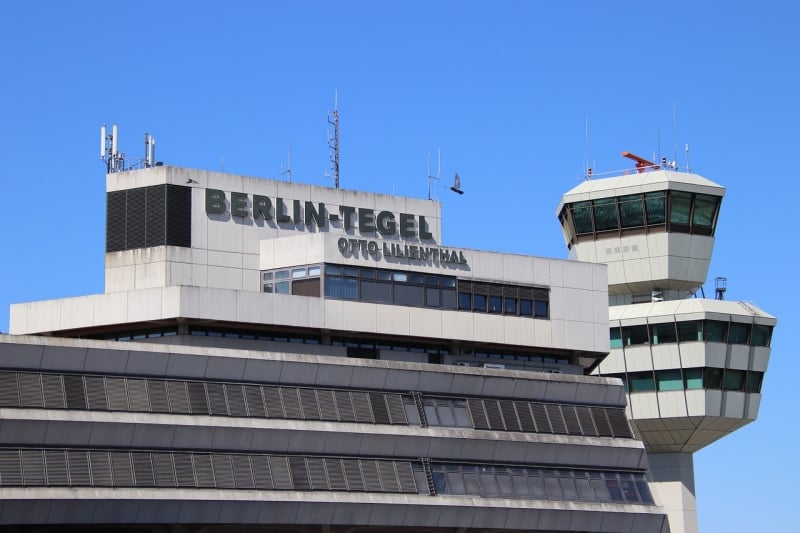 Berlin Tegel, the main airport serving the city, largely receives domestic and regional flights from Europe, meaning that if you're flying into Berlin from Southeast Asia, you might have to fly into a neighbouring city like Frankfurt and take a connecting flight. Not so convenient…
Reality: Scoot has launched new direct flights to Berlin from Singapore!
Thankfully, those days are over with the launch of Scoot's new non-stop services from Singapore to Berlin! The four-times weekly service is Scoot's third long-haul destination after Athens in Greece and Honolulu in the US. The flight is almost 13 hours, which may be a long time to spend in the air, but with Scoot's state-of-the-art 787 Dreamliners that offers in-flight Wi-Fi, in-seat power and in-flight entertainment, you'll be in Berlin before you know it.
Furthermore, flights start from just S$239 for Economy and S$699 for ScootBiz, so you'll definitely be saving money compared to other routes. For travellers from other Southeast Asian countries like Malaysia, you can take a connecting flight to Changi via Scoot and seamlessly transfer to your flight to Berlin.
Procrastinate no longer and book your next flight to Berlin now! A historical and cultural city filled with sights and sounds at every corner, you'll definitely have a great time.
---
Special thanks to Scoot, the German National Tourist Board, BER Airport Berlin Brandenburg and visitBerlin for making this trip to Berlin possible. Scoot flew me on their inaugural flight to Berlin on 20th June 2018, while visitBerlin ensured that we were properly looked after while in there.