If you're a self-confessed shopaholic, then Seoul definitely has to be one of the cities that you must visit. With a plethora of shops teeming in every corner of the city, you'll literally be spoilt for choice when it comes to shopping. Traditional souvenirs, trendy clothes or affordable high-quality cosmetics? Seoul has it all covered.
And with Seoul Summer Sale 2017 approaching, there is no better time to plan a shopping spree in Korea! Between 23 May to 31 July, you can enjoy crazy discounts of up to 80% for over 130 brands. 
To take it up a notch, we have crafted the perfect 5D4N shopping itinerary for you and your girlfriends. Ready to shop till you drop?
Day 1 –  Shop like a K-Star in Gangnam-gu: Apgujeong Rodeo, Cheongdam Fashion Street and more
Start your Korean adventure in the southern part of Seoul, also known as Gangnam area. Gangnam is known to be a high-end area where many Korean stars are often seen shopping or hanging out.
There are several roads that you should visit in Gangnam for an ultimate shopping experience: Garosugil, Apgujeong Rodeo Street and Cheongdam Fashion Street. Start your day by soaking in the morning sun at any of these famous upscale shopping streets in Seoul, as the next two shopping spots will be underground and protected from the heat. You'll thank us for this, especially when you visit in the summer! You will find high-end Korean and international brands along these streets.
How to get to:
Garosugil:

Take Seoul Subway to Sinsa Station in Line 3 and take exit 8. Walk straight ahead for around 5 – 10 minutes and you will see Garosugil area on your left.

Apgujeong Rodeo Street:

Take Seoul Subway to Apgujeong Station in Line 3 and take exit 2. After exiting the station, make a u-turn and turn right at the corner. Continue walking straight for around 900 meters and turn right to Apgujeong 5-gil Road. Continue walking straight to Apgujeong Rodeo street.

Cheongdam Fashion Street:

Take Seoul Subway to Apgujeong Station in Line 3 and take exit 2 or to Cheongdam Station in Line 7 and take exit 8. The fashion street is a 10-minute walk away from the both stations.
After spending the morning outdoors, it's time to cool yourself down by going to the underground shopping centers that Gangnam is famous for! You have two options: Gangnam Station or Seoul Express Bus Terminal for the best underground shopping experience. Personally I'll go to Seoul Express Bus Terminal first and then Gangnam Station if I have time.
Seoul Express Bus Terminal shopping area is a must-go! There are over 600 stores in the area lined up in two parallel corridors that seem to go on forever. I spent the whole day in there but we still did not manage to look at all the stores! There are also restaurants at each side of the shopping area.
How to get to:
Seoul Express Bus Terminal shopping area:

Take Seoul Subway to Express Bus Terminal Station in Line 3, 7 and 9 and walk towards exit 8.

Gangnam Station shopping area:

Take Seoul Subway to Gangnam Station in Line 2. Once you tap out of the station, you would be able to see all the stores immediately.
If you are a Korean pop (K-pop) or Korean drama (K-drama) lover and you need a break from shopping, I would recommend visiting one of the many entertainment agencies' office located in the Gangnam area. SMTown is definitely a good place to start – there are many things you can try like taking a holographic picture with your favourite idol in case you are out of luck star-hunting!
Day 2 – Traditional and Cultural Shopping: Gwangjang, Tongin Market and more
After a full day at the most upscale areas in Seoul, why not go to the traditional markets on your second day! The traditional markets are where you can buy all the souvenirs you need to bring for your family and friends at home, and also where you can try some traditional Korean food along the way.
Gwangjang market is the most popular traditional food market in Seoul, and is the perfect place to buy all the Korean seaweed you want. Meanwhile, be sure to enjoy some Pajeon (Korean pancake), with other street food along the way! Namdaemun market is another traditional market that sells almost everything, similar to Dongdaemun but at a cheaper price! The clothes here are more old-fashioned though, so do shop for clothes elsewhere.  
How to get to:
Gwangjang market:

Take Seoul Subway to Jongno-5-ga Station in Line 1 and take exit 9, 10 or 11.

Namdaemun market:

Take Seoul Subway to Hoehyeon Station in Line 4 and take exit 5.
Gwangjang and Namdaemun are definitely the most popular traditional markets amongst tourists in Seoul. If you want to visit a less 'mainstream' traditional market, consider visiting Tongin Market! This market is full of traditional Korean food and snacks like Kimbab (rolled rice in seaweed with fillings) and Ddeokbokki (stir-fried rice cakes). The unique characteristic of this market is that visitors need to exchange their Korean won for traditional coins to purchase any item they want in the market. Your Korean won will not be accepted here!
How to get to Tongin Market: Take Seoul Subway to Gyeongbokgung Station in Line 3 and take exit 2. Walk straight for 700 meters and the market will be on your left.
While all the markets that were mentioned so far have stores selling souvenirs, there is no better place than Insadong to buy unique traditional Korean souvenirs for your beloved friends and family. Insadong is actually more of a shopping street than a market – besides souvenir stores, you can also find traditional Korean tea houses and Korean hanbok rental stores here. It's the perfect place for you to act as a Korean princess!
How to get to Insadong: Take Seoul Subway to Anguk Station in Line 3 and take exit 6. Walk straight and Insadong street will be on your left.
If you happen to visit Seoul on the weekend, end your day off at any Seoul Bamdokkeobi Market located in various locations around Seoul: Yeouido, Dongdaemun Design Plaza (DDP), Cheonggyecheon, Banpo Hangang Park, Cheonggye Plaza – take your pick! All markets operate on different schedules, so be sure to check their official website first before deciding which one to visit!
Day 3 – Budget Barbie: University Areas
On your third day, tackle the university areas in Seoul, an institute for any shopping itinerary – don't miss out on unbelievably cheap student prices and the ambient youth buzz that complements your shopping!
The top three university areas in Seoul are Hongdae (Hongik University Station), Sinchon and the Ewha Womans University area. All three are located right next to each other on Seoul Subway Line 2, so less traveling more shopping! The Hongdae and Ewha areas are famous for street fashion stores, whereas Sinchon is home to several departmental stores for branded goods shopping.
Whichever area you start in, be ready to snag sweet deals and feast on delicious budget-friendly food along the way! As you round the corners, keep your eyes peeled for picturesque spots that are perfect for Instagram-worthy shots. Also, if the weather isn't too cold, you might even be entertained by good-looking Korean buskers as you hop from shop to shop.
How to get to:
Hongik University shopping area:

Take Seoul Subway to Hongik University Station in Line 2, Gyeongui-Jungang Line and AREX Line, and take exit 8 or 9.

Ewha Womans University shopping area:

Take Seoul Subway to Ewha Womans University Station in Line 2 and take exit 2 or 3.

Sinchon shopping area:

Take Seoul Subway to Sinchon Station in Line 2 and take exit 2 or 3.
When you are done with the top three university areas, move on to the less touristy ones like Daehagno and Konkuk University area. Daehangno area is currently home to several universities in Korea and is infused with a youthful vibe. If you are an avid 'Return of Superman' follower, Daehagno is where Seungjae and Appa Ko Ji Yong went to for a father-son shopping session!
Konkuk University or Kondae area is also increasing in its popularity, due to the inexpensive clothing stores that line the streets of the area. While you are there, don't forget to visit Common Ground, Seoul's very own shopping center made out of Insta-worthy shipping containers. There you'll find many stores selling local branded goods, on top of many picturesque cafes clustered at the rooftop area.
How to get to:
Daehagno:

Take Seoul Subway to Hyehwa Station in Line 4 and take exit 4.

Konkuk University (Kondae):

Take Seoul Subway to Konkuk University Station in Line 2 and 7 and take exit 5.
Day 4 – Shopping Day Trips near Seoul: Starfield Hanam or Lotte Premium Outlets
On the last full day you have in Korea, why not try to shop somewhere outside Seoul? I would recommend going to either Starfield in Hanam or Lotte Premium Outlets in Icheon. Hanam is located right next to the borders of Seoul while Icheon is around two and a half hours away from Seoul. You may be able to go to both places but it may be a rather tight schedule since Icheon is around two hours away from Hanam.
Starfield Hanam is the first shopping theme park in Korea, yes you read it right… Shopping THEMEPARK! From international branded goods like Louis Vuitton to Korean products in Shinsegae or no brand stores, Starfield has it covered. Starfield is also the biggest single-building shopping mall with natural sunlight filling the building in Korea. Sounds like shopping heaven to me!
After three full days of shopping, take the time to pamper and heal your body in Starfield's five-star Korean spa, also known as jjimjilbang called Aquafield Jjimjil Spa. Its luxurious interior and diversely-themed sauna rooms will definitely melt your fatigue away.
How to get to Starfield Hanam: Take bus 9302 from Jamsil Station, Seoul Subway Line 2 and 8, Exit 7 for 15 stops to Starfield Hanam Car Park bus stop (45 minutes travel time) or take bus 9303 from Gangnam Station, Seoul Subway Line 2, Exit 1 for 29 stops to the same bus stop at Starfield Hanam (one hour travel time).
If Hanam doesn't interest you, head on to Icheon's Lotte Premium Outlet, the largest branch in Asia. This is similar to premium outlets in America where you will find many international brands selling items with HUGE discounts!
How to get to Icheon's Lotte Premium Outlet: Take an intercity bus from Seoul Express Bus Terminal to Icheon Bus Terminal and then take Bus No. 22-9 to Lotte Premium Outlet Bus Stop. Be careful not to mix Incheon (where the airport is) and Icheon.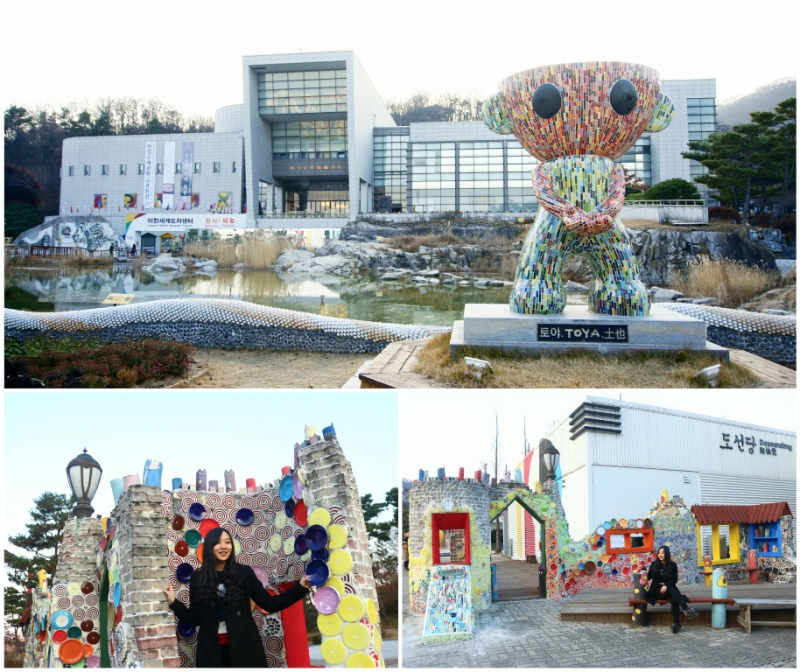 Icheon is Korea's centre for ceramics so while you are there, why not stop by Icheon Cerapia (Icheon World Ceramic Centre) on your way back to Seoul? Get your hands on ceramic workshops, look through some of the best ceramic pieces in Korea and do not forget to take beautiful Insta-worthy photos here.
Day 5 – The conventional: Myeongdong & Dongdaemun
End your five-day epic shopping trip by scouring through the top two shopping districts in Seoul: Myeongdong and Dongdaemun. Although these are conventional places for tourists, they are popular for good reasons!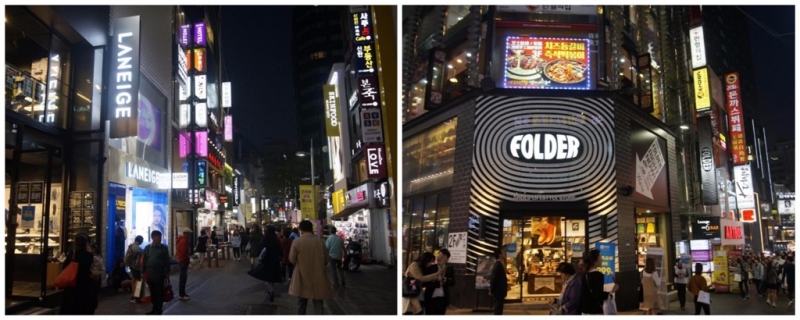 Myeongdong is heaven for Korean cosmetic lovers, with its streets lined with rows and rows of stores like Etude, Innisfree, Laneige and Skinfood. Myeongdong is also the place where you can find international clothing brands like Zara and H&M. If your flight back home is at night, rejoice because you will be treated to the many Korean street food stalls that open in Myeongdong if you come after 6pm!
How to get to Myeongdong: Take Seoul Subway to Myeongdong Station in Line 4 and take either exit 5, 6, 7 or 8.
TIP: Raid the stores and lump your purchases together with your girlfriends to be treated to more freebies in Myeongdong! Also, remember to come during the Seoul Summer Sale 2017 to enjoy the crazy discounts they are offering. Imagine getting more than 50% off your favourite cosmetics – it's definitely time to use the foreigner card to enjoy crazy savings!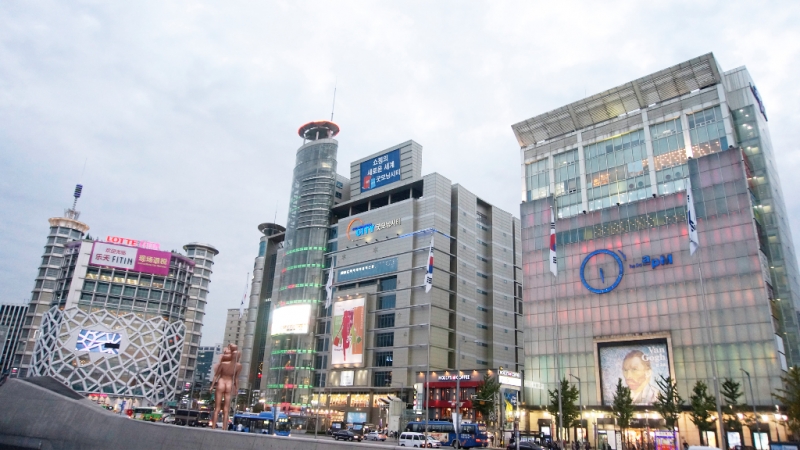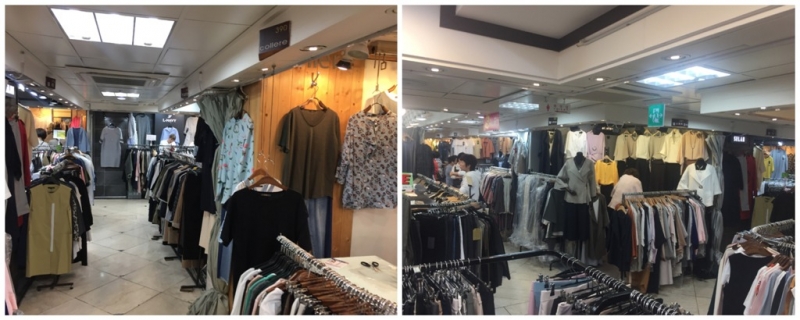 After splurging on cosmetics and skincare products, it's time to shop for the latest fashion trends in Dongdaemun. Since this massive shopping district is open until 4am daily, you can also visit Dongdaemun in the previous days after exploring the areas I recommended if you do not have time on your last day in Seoul. Take your pick from numerous shopping centres filled with every fashion item you can imagine. Empty your wallets at budget-friendly malls like Migliore, Hello APm and Goodmorning City, as well as the fancy departmental stores like Lotte Fittin and Doota.
How to get to Dongdaemun: Take Seoul Subway to Dongdaemun History & Culture Park Station in Line 2, 4 and 5, and take exit 14. Alternatively, take the subway to Dongdaemun Station in Line 1 and 4, and take exit 8.
Visit Korea between 23 May to 31 July and take advantage of this amazing deal under Seoul Summer Sale 2017, where foreign visitors can receive discounts of up to 80%! 
If you need more information on where to else to shop in Korea, check out Korea Tourism Organization's official website as well as their Facebook page. Can't wait to start shopping? Call up your girlfriends and hop on the next flight to Seoul right away!
---
Brought to you by Korea Tourism Organization (Singapore) and CheapTickets.sg™.