Do you often find yourself dreaming of faraway lands and exhilarating new experiences? But after checking your bank balance, reality hits and your wanderlust fades. The combined cost of flight tickets, accommodation, entrance fees to attractions, food expenses and miscellaneous costs per vacation can amount to quite a substantial sum.
To get you inspired, here are some FUN and FREE things to do in Southeast Asia, Japan, Taiwan and Korea without breaking the bank. And apart from all that money you're gonna save from these free activities, what if we told you that you could save EVEN more? It's possible with Expedia!
Jet off to these amazing Asian destinations for less! Just
book any flight
with Expedia, and then
book your hotel within 9 days to get up to 55%* OFF
!
Stretch your dollar further with Expedia's Air + Hotel deals, and here's how it works: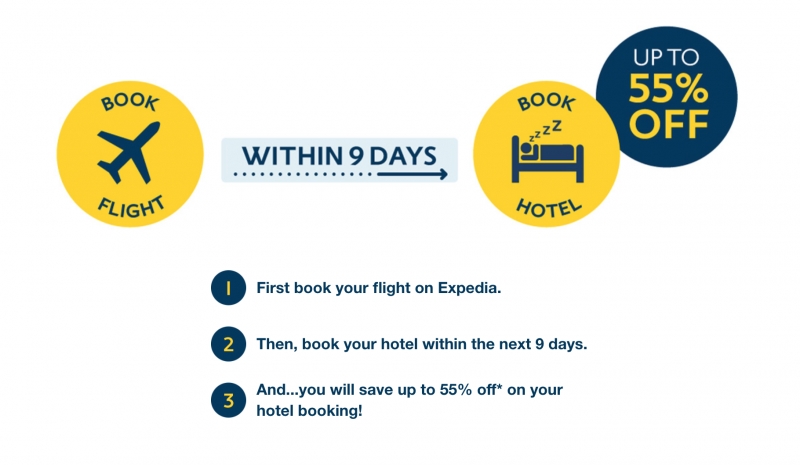 We know airfares tend to be more volatile and time is of the essence when booking flights. But with Expedia, there's absolutely no rush to book your hotels in order to enjoy amazing savings! Take your time to scroll through more than 500,000 hotels on Expedia and then decide on what suits your needs best. 9 days is all you need to decide on that ideal accommodation.
*Discount based on all Hotel bookings paired with prior Flight-only bookings
Bali: Feel the refreshing spray of the Nusa Dua Water Blow Beach
Alluring coastal views are abound in Bali. But If you want to get close to some of Bali's most magnificent coastal structures, head on to the Water Blow Beach at Nusa Dua. The limestone formations naturally create a blow pool, and give rise to an explosive burst of ocean water. Get your dose of the refreshing, salty spray for a Balinese experience unlike any other. But be careful not to stand too close, because you might end up completely drenched instead!
Bangkok: Catch the sunset at Wat Arun
Also known as the Temple of Dawn, Wat Arun is one of the most beautiful temples in all of Thailand. Its majestic towers, boasting intricate mosaic tiles, overlook the Chao Phraya River. If you're not keen on paying the 50 Baht entrance fee to enter the temple, you can simply find a good spot across the river to enjoy the magnificent views of the temple as the sun sets.
Already itching to fly to Bangkok for that much needed girls-only shopping trip? Well, simply
book your flights with Expedia
, and you're set to shop till you drop!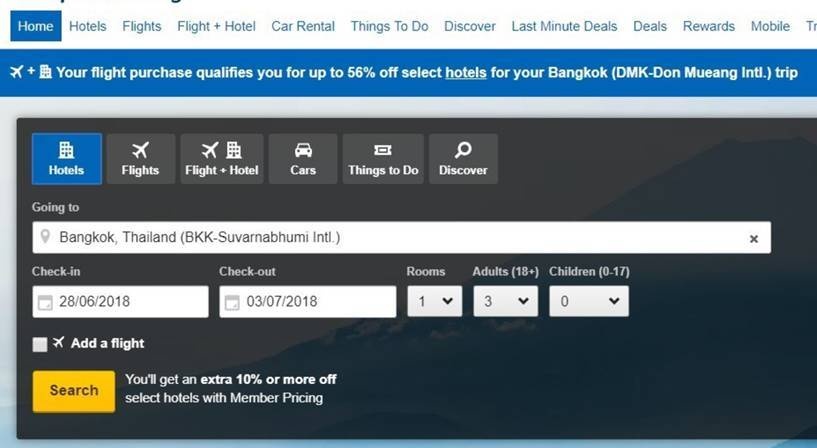 If you're on your web browser, you'll receive a pop-up notification (as shown above) after you have booked your flight to Bangkok. Thanks to Expedia's Air + Hotel deals, you don't have to fret if you're still deciding whether to stay near The Platinum Fashion Mall or the Chatuchak Weekend Market. You only have to book your hotels within 9 days of booking your flight to enjoy up to 55%* OFF!
*Discount based on all Hotel bookings paired with prior Flight-only bookings
Cebu: Go on a walking tour and visit Cebu's landmarks
Aside from the natural beauty that Cebu has to offer, the city is also brimming with an abundance of art, heritage and culture. Different municipalities in the Philippines have their own historic structures dating back to the Spanish colonial era. Cebu City houses numerous landmarks such as Magellan's Cross, Cebu Capitol Building, Colon Street and Fort San Pedro which are all walking distance from each other.
Phnom Penh: Participate in a meditation class at Wat Langka
Wat Langka is a prominent Buddhist Temple located in the heart of Phnom Penh city, near the Independence Monument. It offers free meditation classes four days a week, and sessions last for an hour. Alleviate your stress and worries by seeking inner peace and tranquillity at the heart of Cambodian hospitality. Be sure to wear appropriate clothing and cover your knees and shoulders before entering the temple.
Hanoi: Join in old school games at Hoan Kiem Lake
A scenic oasis right smack in the middle of Hanoi, Hoan Kiem Lake is one of the most visited and photographed attractions in the city. From the early hours of the morning till late at night, this park is a hotspot for both locals and tourists. Join the locals in a tai chi session or join the teenagers in a game of old-school jump rope or hopscotch. You simply must experience the endless hive of activity at Hoan Kiem Lake first-hand!
Book your trip to Hanoi now and get ready to feast on a scrumptious bowl of Pho and lip-smacking Banh Mi. What better time than now, with Expedia's Air + Hotel deals!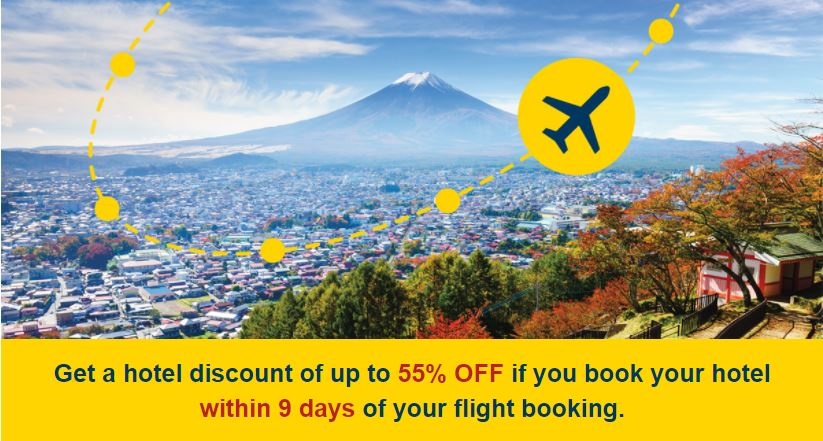 Expedia sources from over 400 airlines and 500,000 hotels to offer you the best timings and accommodation prices to suit any budget and schedule. Simply book your getaway with Expedia to save up to SGD$600* easily with their Air + Hotel deals! Simply:
Book your flight

first, then

Book your hotel

within the next 9 days to enjoy up to 55%* off your hotel rate
It's that easy! Book your next holiday with Expedia today to stretch your dollar and maximise those savings.
*Discount based on all Hotel bookings paired with prior Flight-only bookings
Taiwan: Take in panoramic city views from Elephant Mountain
Elephant Mountain, also known as Xiangshan, is a popular hiking trail among locals and tourists alike. Located not far from the capital's centre, the mountain allows you to marvel at the view of the Taipei skyline while enjoying nature at the same time. It is best to hike during late afternoon, where you can enjoy the view in three different lighting modes: daytime, sunset, and night time. Reaching the top will take you only about 20 to 30 minutes!
Kyoto: Walk through the toriis at the Fushimi Inari Shrine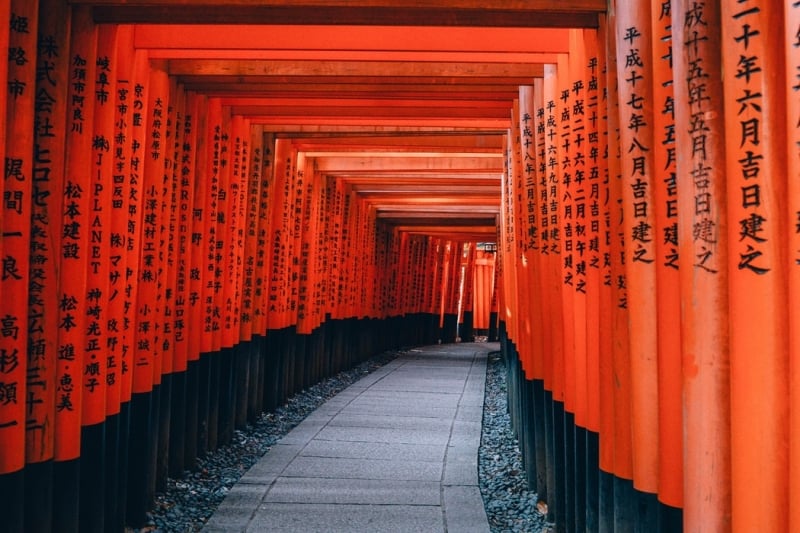 Japan is notoriously known to be an expensive destination, but there are loads of things to do that won't cost you a single yen! Be mesmerized the the sea of striking vermillion at the Fushimi Inari Shrine in Kyoto. This world renowned attraction is most famous for thousands of shrines dedicated to Inari, the Shinto God of Rice. The higher up you go, the easier it will be to take a stunning picture without anyone ruining your shot!
Tokyo: Explore the lesser-known Golden Gai area
The apparent secrecy and lack of foreigners in this part of Shinjuku make visitors realise that they have stumbled upon one of Tokyo's hidden gems. This tiny section of Golden Gai consists of about 6 narrow alleyways, and is home to over 200 tiny bars that are plastered with an eclectic range of posters, artwork and obscure logos. It is no wonder that Golden Gai is up and coming as an Insta-worthy location! Take in the sights and atmosphere as the area comes alive at night, and maybe head into one of the bars for a refreshing pint once you get thirsty.
Book your trip to Tokyo now for some sumptuous sushi, amazing shopping, and explore the quaint streets! With Expedia, booking your idyllic vacation just got SO much easier. Leverage on Expedia's
Air + Hotel deals
for incredible savings. All you have to do is:
Book your flight

first, then

Book your hotel

within the next 9 days to enjoy up to 55%* off your hotel rate
After booking your flights to Tokyo, you will see a pop-up notification as such: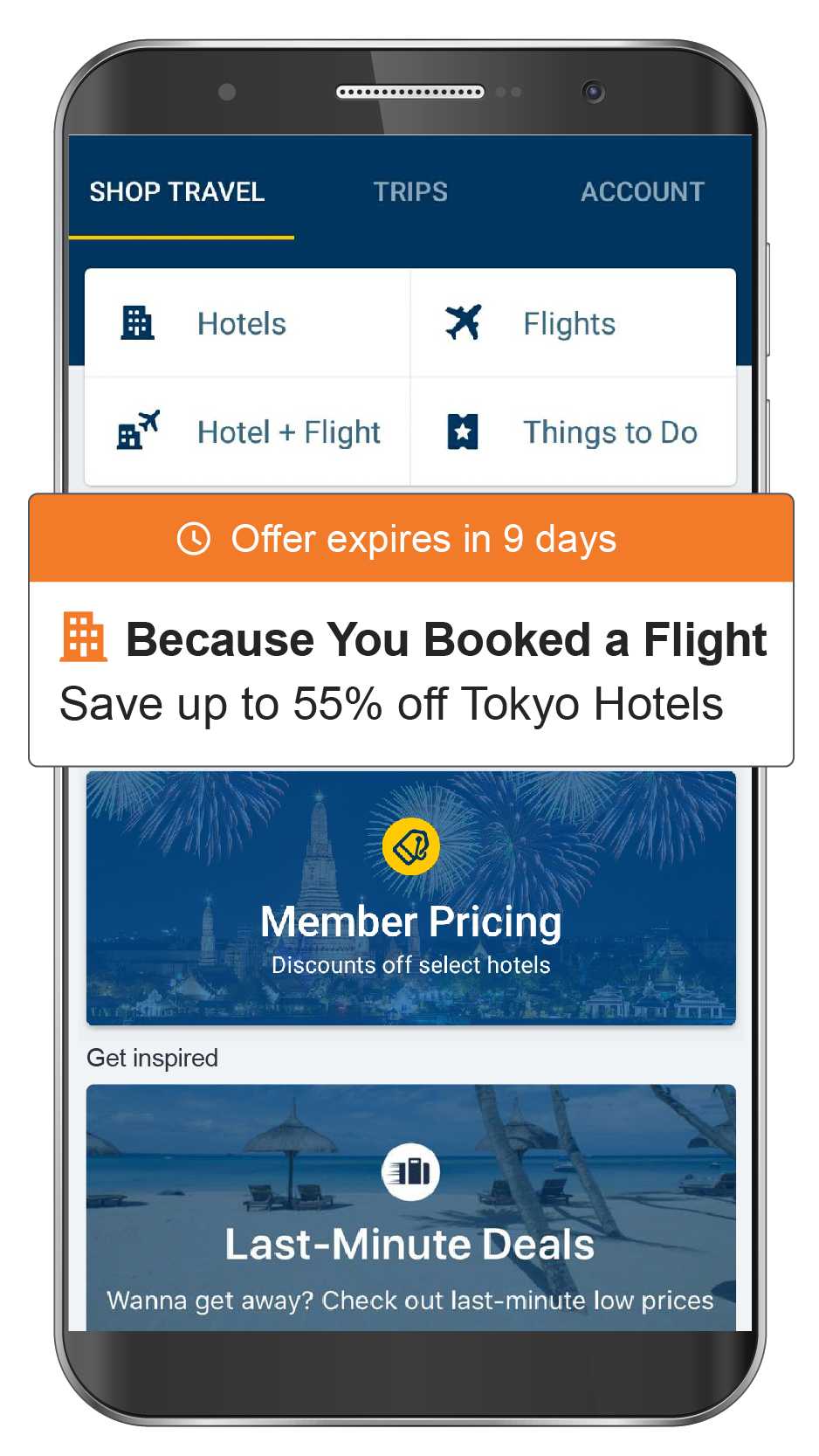 Whether you decide to stay in Shinjuku, Shibuya or Harajuku, stand to save up to 55%* OFF your hotel bookings! All you have to do is book your hotel within 9 days of booking your flight, and you'll be eligible for this amazing deal. And now you can do this anytime, anywhere with the convenience of the Expedia Mobile App! Saving on the go? Yes indeed!

*Discount based on all Hotel bookings paired with prior Flight-only bookings
Seoul: Collect free cosmetic samples in Myeongdong
Beauty buffs on a budget, Myeongdong is an absolute paradise! Well, we know cosmetics aren't cheap. So if you're up for some adventure, go on a treasure hunt in Seoul's primary shopping neighbourhood.  Myeongdong is chock-full of beauty-focused skincare and cosmetic stores that are generous with samples like free face masks! You might end up with a pocketful of items to last you the entire trip. Here's a pro tip: if you're travelling with a friend, enter the shop separately to increase the chances of getting more samples.
Seoul: Transform your Instagram feed at Ihwa Mural Village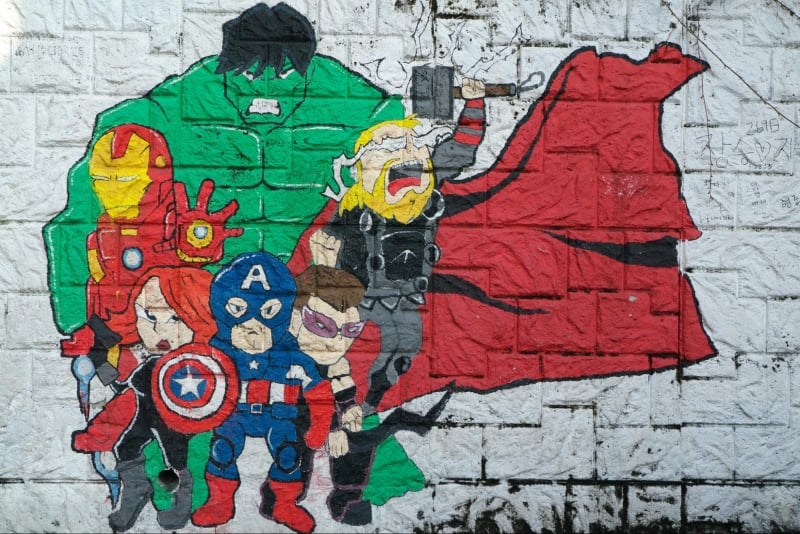 Located atop Mount Naksan is the Ihwa Mural Village, one of Seoul's most unique attractions. In an area that was once scheduled for demolition, you will find numerous narrow laneways covered with colourful and captivating murals. Be sure to also spot the painted staircases and metal sculptures as you explore. The vibrant art scene in the neighbourhood has helped to inject life into the area, and is a paradise for avid Instagrammers!
Book your fuss-free, no-frills vacation with Expedia and stand to save even more! Here's a quick recap on how
Expedia's Air + Hotel deals
work: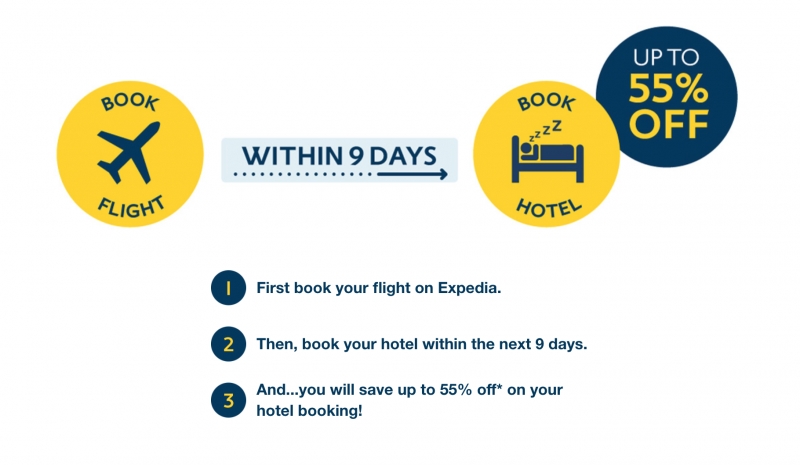 After booking your flights on Expedia, just be sure not to exceed the 9 day eligibility period when booking your hotel next! With savings of up to 55%*, you'll be left with more budget for food, shopping, and adventure! Let Expedia fulfill your wanderlust today.
*Discount based on all Hotel bookings paired with prior Flight-only bookings
So there you have it! You certainly don't have to spend a bomb to have a great vacation. For those looking to travel on a budget, Asia is brimming with a multitude of FUN and FREE activities that are sure to give you the authentic experience you crave.
---
Brought to you by Expedia.