We live in mentally and physically exhausting times, no doubt about that. Okay, lockdown restrictions have loosened up already; yet, we're still advised to stay at home as much as possible — which is only right. So, how does one go about this new normal without resorting to the usual 'coping mechanisms' like (*gasp*) online shopping? (Not that we're judging!) Well, for the past few months, we've noticed many people starting new hobbies and other fun things to do at home. 
Is the current pandemic making you feel sad and exhausted a lot these days? Yep, we feel ya. We've rounded up some of the best things to do at home, along with testimonies from a few friends and members of our editorial team on their own quarantine hobbies! 
1. Bake scrumptious treats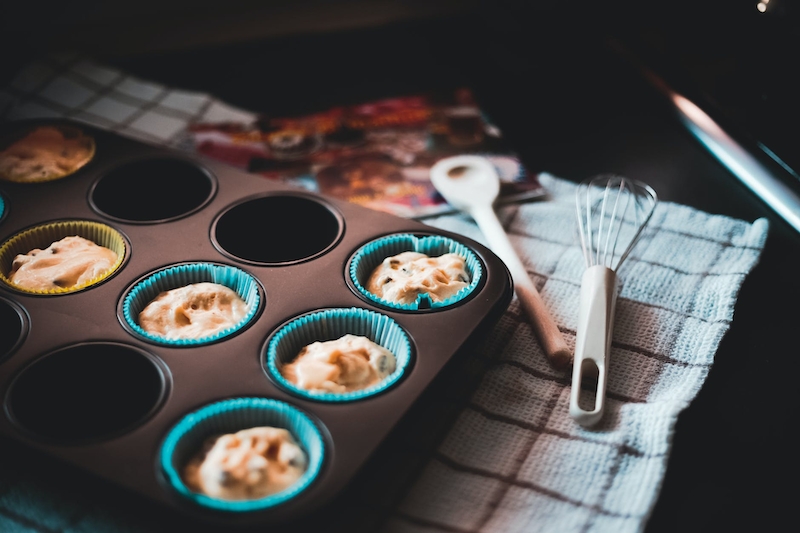 With most people around the world stuck indoors during the past few months, we've witnessed a handful of cool baked recipes emerge. From new inventions like sushi bake to revived classics like basque burnt cheesecake, it's hard not to get cravings just by looking at their photos on social media. 
While you can probably buy these from your local small business owners, how about trying it on your own for a change? Not only is it one of the most fun things to do at home, but it's also a rewarding (and tummy-filling) hobby! Might as well make your oven your new BFF.
2. Cook food from foreign cuisine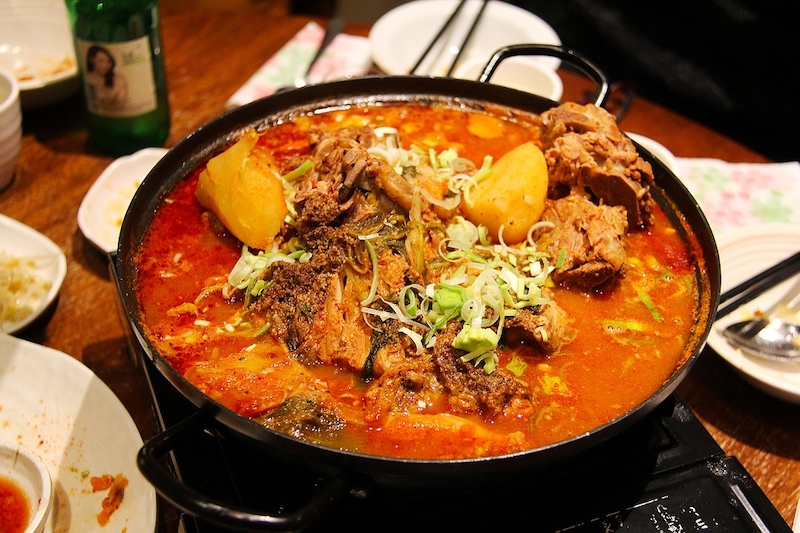 It's a no-brainer that food is an integral part of travelling! But alas, we live in a time where we can't exactly jet off to our dream destinations for leisure. That said, why not whip up a few dishes from your favourite foreign cuisine? With so many recipes online, there's no dish that's completely impossible to recreate. 
P.S. — Don't be so hard on yourself (and your cooking skills) if, for example, your pad thai doesn't taste as authentic as the one you tried in Bangkok. Cooking is meant to be one of those relaxing hobbies, after all! 
Regie, Culinary student:
"I came back from my internship abroad a few months ago, and I brought home a lot of exotic spices. I've been cooking different cuisines with these! My family travelled a lot, so I've been exposed to all sorts of yummy dishes growing up. Lately, I enjoy cooking tikka masala, katsu curry, laksa, and orange chicken at home."
3. Learn to make your favourite drinks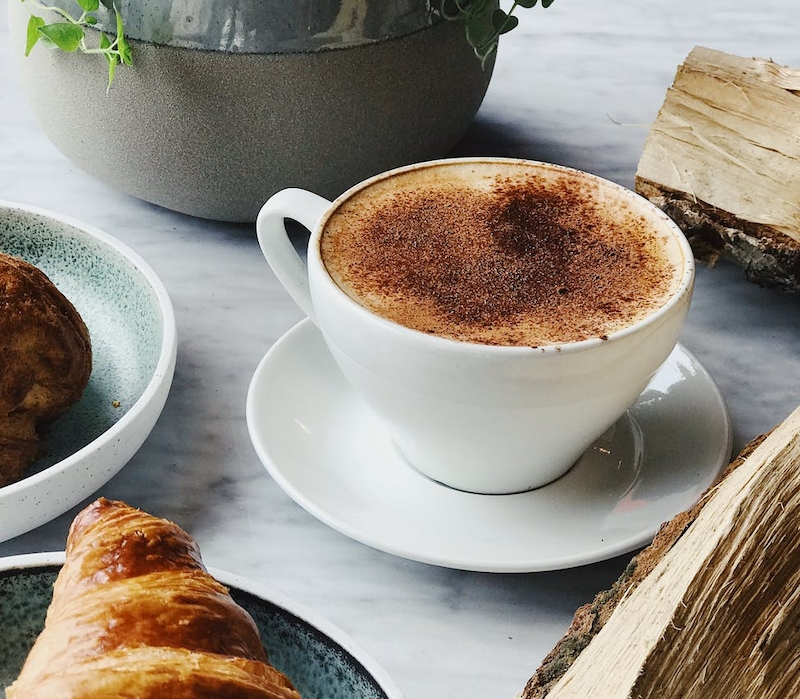 Remember when we could go to our favourite café or bar pretty much whenever we want? And enjoy our go-to drinks while hanging out with friends or spending some me-time? All while not having to wear a face mask before leaving the house? Ah, good times. 
Sure, many cities around the world have already allowed the reopening of food and beverage establishments. But given the strict health and safety protocols in place, sometimes going out just for this kind of errand simply isn't worth it. After all, you can always craft your fave drink at home — whether it's coffee, tea, or even cocktails! 
Gaby, Associate Editor
"I'm a big coffee lover and I used to spend a lot of time in coffee shops. But because of quarantine, I had to make do with my regular brewed coffee at home — until I realised I didn't have to! To spice up my everyday cup, I searched for coffee recipes to try out and ended up finding a whole bunch. It made every day new and exciting, and eventually, I had fun creating recipes of my own!"
4. Rediscover the joy of colouring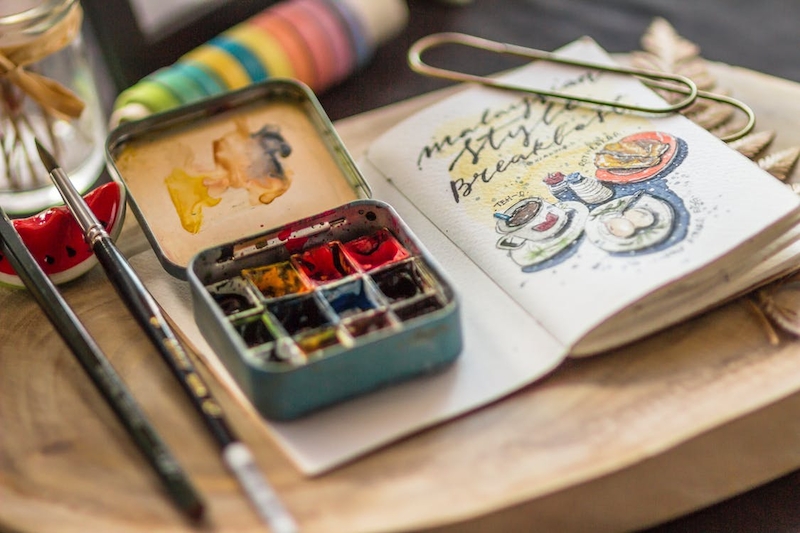 Who said colouring books are just for kids? If you're the type who enjoys looking at artworks (either online or in actual galleries), you might want to consider getting a colouring book for adults! Unleashing your creative energies — through watercolours, crayons, or colouring pencils — is one of the most relaxing hobbies. Also, there's nothing like rediscovering fun activities you enjoyed as a kid! 
Celine, Content Marketing professional:
"I started this hobby about a few years ago out of boredom and need for creative flow. My mom was painting at the time as well, and it was so fascinating to look at how colours would melt and blend together! Now, I try to finish at least one to two pages [from my colouring books] per week. It's been very therapeutic to colour and see where your creativity leads you."
Also read: 18 Artsy Instagram Accounts to Follow for Creative Inspiration
5. Become a plant parent
Whether you already have a garden at home or you're still thinking of starting one, plants are a great way to spruce up your space! Doesn't matter if it's indoor or outdoor plants — either way, the extra fresh air you'll get is already a great reason to start. Apart from that, taking care of plants has always been one of the most calming things to do at home. Seeing 'em grow or in full bloom is definitely something you can look forward to! 
Also read: Thinking of Taking up Gardening? Let These 20-Somethings Show You How!
6. Collect pretty home decor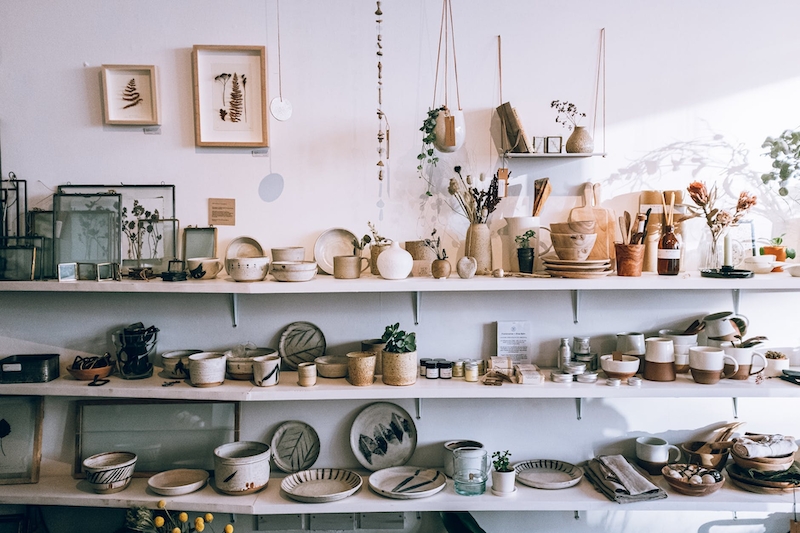 Speaking of sprucing up your space — here's another one: home decor. Specifically, pottery and other pretty ceramics. After all, these take up less space and are often more affordable than stylised furniture (we're looking at you, selfie mirrors!). 
But if you want to take it up a notch, how about creating your own? If this is your first time, we recommend buying a DIY pottery kit! Then, you can go all out and paint your pots however you want — sounds exciting, yes?
7. Try out knitting and/or crocheting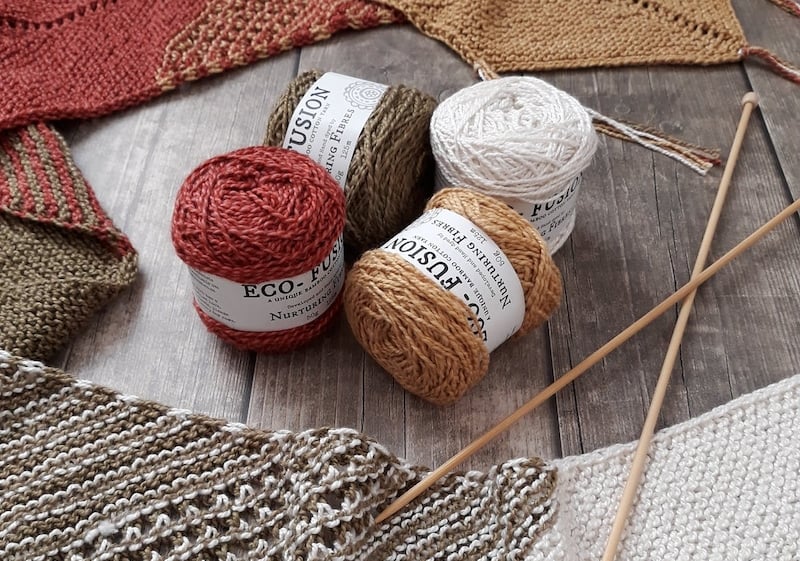 Okay, we know, these are often considered as such auntie things to do at home! But come on, there has to be a reason why they find these to be such relaxing hobbies. Anyway, let's differentiate the two crafts, shall we? While both use yarns, knitting requires a pair of long needles. You'll then move a set of yarn loops from one needle to another, with the stitches held on the needle. Meanwhile, for crocheting, you'll need only one crochet hook to form loops directly on the piece. 
And in case you're wondering: knitting is easier to learn, while crocheting is quicker to do. Either way, there's so much you can make with these; from socks, tops, and pouches, to coasters, blankets, and pillowcases!
P.S. — If you think about it, both could be productive emotional outlets, given that the needles are pointy and stabby. (I'm just sayin'!) 
Cosette, Marketing professional:
"I don't like being idle while watching TV, so I like how both don't require much visual attention. I find these to be therapeutic because of how 'forgiving' the process is! Like, you can always go back and unravel your work if you make a mistake — unlike in real life, you know? So yeah, it's sort of a coping mechanism, too." 
Rianne, Medical student:
"I decided to take it up as a hobby last Christmas break when my mom found a multicoloured yarn at a local store. She wanted to turn it into a scarf, so I bought and learned how! Later on, my friends started getting interested as well, so we formed our own knit/crochet club. I do this almost every day while watching Netflix; it lets me feel productive while binge-watching!"
8. Put together miniature 3D sets and scale models
Whether you were Team Lego or Team Barbie as a kid, there's no denying that there's a thrill in assembling pieces to build houses and other cool tiny structures. So, how about reliving this childhood hobby, now that you're mostly stuck at home anyway? Don't worry, there are a lot of grown-up options out there: sleek houses, tourist attractions, fictional locations, and so on! 
Mariel, Communications Specialist:
"When I was younger, I had a phase when I loved building 3D puzzles of famous landmarks like Neuschwanstein Castle or Capitol Hill! I recently came across an ad on Instagram for a mini DIY dollhouse, which definitely piqued my interest. So, I decided to try building one of their smaller models: a Japanese grocery set!" 
9. Enjoy different video games
This clearly applies to all video games; whether it's on your smartphone, computer, gaming console, or all of the above! While these sometimes get a bad rap (especially with more traditional folks), a healthy amount of video games could be quite good for your mental health… especially at times like these. After all, most video games not only let you virtually interact with others, but also help enhance your cognitive skills! And, of course, they help you de-stress and forget about your worries, even for just a while. 
Therese, Deputy Editor:
"I've been playing Pokemon Sword & Shield, Animal Crossing New Horizons (ACNH), and Ghost of Tsushima lately. This may sound worthy of an eye-roll, but I'm one of the people who finally bought a Nintendo Switch amidst the pandemic because there was just so little to do at home during my free time! And yeah, I needed a positive outlet from all the negative news going around.
I've been a fan of Pokemon since I was a kid, so buying a Switch to play Pokemon was only a matter of time. For ACNH, I never thought I'd play it, but when one of my best friends told me to get it because she too had just bought her Switch, I thought, 'Ah, what the hell?'. So far, I've become engrossed in building my island and learning the ropes when it comes to interacting with the ACNH community online. 
My boyfriend convinced me to buy Ghost of Tsushima to play on the PS4. Since PS5 is coming out soon, Ghost of Tsushima is said to be the last exclusive RPG manufactured for PS4. And you can tell by the graphics and storyline that Sony wants PS4 to bow out with a bang. It was selling out quickly, but luckily, I got a hold of my game. RPGs have always been my forte when it comes to video games, so I couldn't let this opportunity pass!"
Also read: 8 Online Games Every '90s Kid Used to Play That You Can Still Download Today
10. Start a podcast with your friends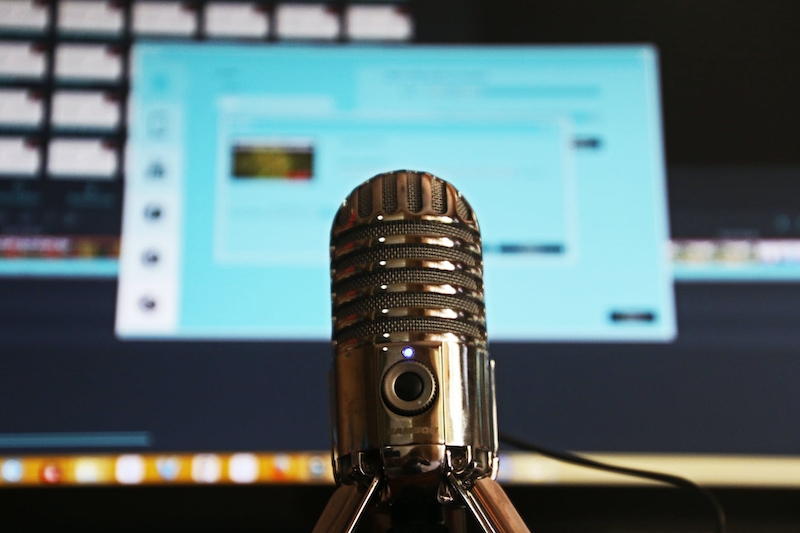 Do you ever have those group calls with your friends that last for hours and leave you with a tummy ache from all that laughing? And then, somewhere in the middle, you think to yourself, 'how do we not have our own reality show?' Well, clearly, we can't promise you a TV deal with E! — but hey, that doesn't mean you can't share your crew's awesome-ness with the rest of the world! 
How, you ask? By launching your own podcast! Just make sure to plan everything beforehand, like your target audience, overall theme, episode subjects, and the streaming service to use. (Don't forget to keep us posted!) That said, this is surely one of the best things to do at home if you miss bonding with your friends IRL.
P.S. — If you live with roommates or siblings, then you might want to consider doing this with them, too. 
Alyosha, Senior Editor:
"Actually, it was my friend Anne who spearheaded our podcast. She has always been into video and radio content, and manages content for an airline, too. The other friend involved in the podcast is Erika, and she now runs her own food and recipe vlog all the way from the UK! The three of us have been friends since college and we've been talking more over quarantine, so I guess the ideas just kept flowing. Also, we're all content creators — in one way or another — so it's natural for us to talk about content creation and even brainstorm just for fun. 
One day during quarantine, Anne suddenly presented the possibility of having our own podcast! It's called The Tea in Three (self-explanatory), where we talk about anything and everything under the sun. When picking out topics, we always make sure our listeners will get something out of it — hopefully!"
Also read: What Extroverts Can Learn From Introverts During Quarantine
11. Host weekend theme nights
Thinking of fun things to do at home that you can enjoy with the rest of the fam (or your roommates)? Give everyone something to look forward to every week with some weekend theme nights! If you're the type who enjoys watching shows and movies together, then mix it up with food and attire that match the genre. 
More of the board games type? Take your game nights up a notch with decors and cool prizes! Got a special occasion (e.g., birthdays and other important milestones) coming up? Just because you can't celebrate outside, doesn't mean you can't bring the festivities at home! Or if you miss the great outdoors, how about camping at home? Pitch a small tent in your living room or backyard — and don't forget the s'mores!
Stela, Advertising Accounts Manager:
"For my quarantine birthday, my parents organised a surprise theme party for me at home. In a nutshell, they recreated my favourite beach destination: Boracay! They really went all out with the details like Boracay-themed cupcakes, a 'fake beach' in the living room, and other food and drinks that are popular on the island. We had a video call with the rest of our family, where everyone was dressed up in tropical attire. Honestly, I'm super thankful for that priceless bonding moment with them!"
Also read: 7 Travel-Themed Items to Decorate Your Room With
12. Join in on the interactive social posts trend
This is perhaps the easiest among the fun activities on this list. Is it even a surprise that we've witnessed what seems like a hundred different takes on interactive social posts? From Instagram story templates to that latest (as of writing) 'leave a dot' Facebook posts, we're amazed at how Internet peeps never run out of ideas. And no, we're definitely not complaining! It's digital proof that boredom does indeed spark creativity.
Also read: 7 Signs You Might Have Cabin Fever & What You Can Do About It!
Might as well make the most out of this homebound life, right? Anyway, we hope this list gives you a little something to get started with. Doesn't matter which quarantine hobby you decide to try; if it makes you feel happy and relaxed, then go for it.
On a different note, are some of your favourite things to do at home already on this list? Well, we'd definitely love to hear more. Feel free to tell us all about it in the comments!