As the world scrambles to contain the spread of COVID-19, one consistent advice that the WHO has put out has been to practise social distancing. To that end, over the past few weeks, several cities, regions, and even entire countries have imposed either a state of restricted movement or complete lockdowns in order to drastically slow the rate of infection. 
Being confined at home, it's inevitable that some of us will eventually be bored out of our wits. While it's true we can contact loved ones to pass the time, let's be honest, the conversations aren't always exactly "fun". Plus, if I have to go through another laggy Skype call with my cousins while my aunt gives dodgy medical "tips" in the background, I might just lose my mind completely! 
Thankfully, the WHO suggested another way to pass the time: video games! As any avid gamer will tell you, while a good single-player game with a compelling story can keep you entertained for hours on end, nothing beats a good online game! I started thinking about all the games I used to play as a kid/teenager and would you believe it, some of them still exist! 
'90s kids, this one's for you because here are eight online games you can still play FOR FREE today while you practise social distancing!
1. Runescape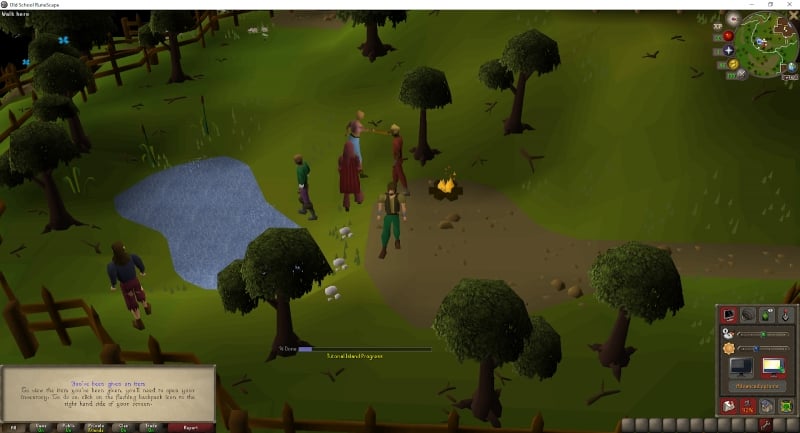 Hands up if Runescape was your first-ever massive multiplayer online role-playing game (MMORPG)! For those not in the know, Runescape is a fantasy online multiplayer game released in 2001. In it, you create a character and embark on an adventure with thousands of other players, acquiring skills, going on quests, and slaying monsters. 
While the game has changed a lot over the years, if you've played it when it was still "new", you'll remember the clumsy, blocky graphics, the 16-bit BGM/sound effects, and a much simpler interface. Even though it was more primitive, it does offer an immense sense of nostalgia for us OG Runescapers. So thankfully, you can still download the old-school game on PC and on mobile (also free)! 
The moment you log into the game, you'll be swept away to a much simpler time in the past. Enjoy the adventure guys, and don't forget to stay away from the goblins until you reach level 5! 
2. MapleStory
Believe it or not, playing MapleStory with my friends was one of my most cherished memories from high school. Every day after coming home, I'd take a quick shower, grab a bite and immediately log into the Cassiopeia server where my friends would be waiting for me. Together, we'd grind and level up as we enjoyed the calming music in Ellinia. Ah, good times! 
I'm sure the game needs no introduction but in case you're one of the few who've not played this awesome game, MapleStory is an MMORPG created by a Korean company called Wizet. It's a 2D side-scrolling game with pretty much the same concept as Runescape, albeit with better graphics and a brighter colour scheme. 
For many, MapleStory is the game where they first learned important life skills such as working together (for party quests), trading (remember the chaos that was the free market?) — and for some — virtual dating (you know what I mean, -wink-). At a time where we need to practise social distancing, MapleStory provides a fun platform for some much needed social interaction! 
3. Ragnarok Online
Back in the day, before MapleStory got popular, Ragnarok Online, a 2002 game developed by Gravity (another South Korean company) was THE online game for avid gamers. It enjoyed such popularity around the world that the game even spawned an animated series!
What made Ragnarok Online memorable was the fact that it was one of the first MMORPGs to introduce an exciting PVP (player vs player) system, meaning you could challenge other players to a duel to the death. You could even participate in group fights or guild wars too! 
The game is now available for free on Steam and while the number of players has decreased (many of the original players have probably outgrown it), now is the perfect time to dive right back into the world of Ragnarok Online. 
4. World of Warcraft
You might have seen the 2016 film adaptation, but have you played the original game? When it was first released in 2004 by Blizzard Entertainment (which also made Starcraft and Overwatch), World of Warcraft stunned users with its gorgeous 3D graphics which, at the time, was incredibly impressive. 
Despite the fact that the number of players in the game has dwindled, the developers of WoW have continued to update the game with new content to keep it exciting. Today, you can still download the game for free. Although if you do, be prepared to spend hours, or even days on end levelling up your character! 
5. Counter Strike (CS:GO)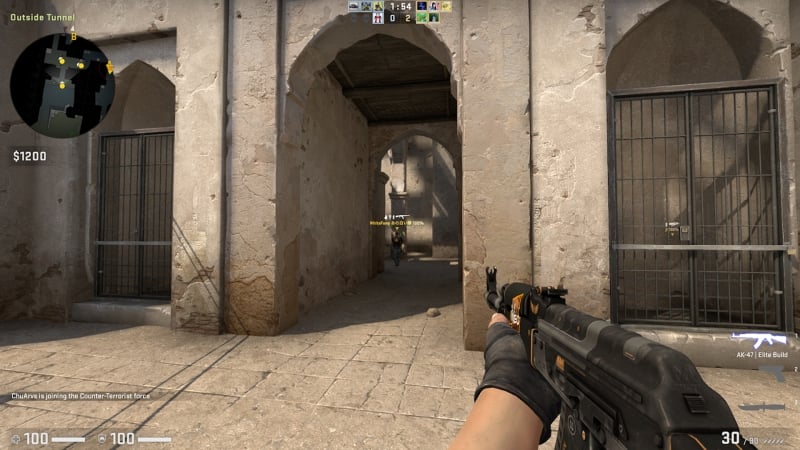 Looking to blow off some steam during this pandemic? Look no further than the classic first-person shooter known as Counter-Strike! Truth be told, if you've not played the game in a while, it's probably a lot different than you remember. Released in 2012, Counter-Strike: Global Offensive is the literal successor of the shooting game many of us played in the past. 
While it did come with a heavy price tag initially, CS:GO is now free to download on Steam! If you're looking to recapture the nostalgia of playing the game with your friends, try out Casual mode. However, if you want to put your skills to the test, try a few rounds in Competitive (ranked) matches. You'll need to be able to coordinate with your teammates and work together to achieve victory, so it's as good a time as any to work on your communication skills! 
Who knows? If you turn out to be really good, you may even be able to participate in actual competitions in the future! 
6. Gunbound
If you're looking for something a little more casual, then Gunbound should do the trick! It's not as popular as some of the other games on this list, so if you've never played it, here's what you need to know. It's a turn-based artillery game where you control these cute little "tanks" and try to eliminate other players. If you've played any of the Worms games before, you'll understand the principle well. 
Set in beautifully designed rooms, you can choose to play as a single player (free-for-all), with a partner, or as a team. If you play it with the right people, it will definitely lead to hours of endless fun and memorable moments.
7. O2 Jam
Those of us who love dancing and partying probably find social distancing to be just a wee bit harder than others. While it's no substitute for grooving on the dance floor, 02 Jam does give you a chance to show off your moves and have a (virtual) dance party! 
Released in the mid-2000s, this popular rhythm-matching game was the first of its kind and all the rage back in the day. Even though the graphics look dated compared to other similar games today, there's just a sense of sweet nostalgia about it that no other game comes close to replicating. Get your groove on, guys!
8. Habbo Hotel
Move aside, Facebook! This last entry is not so much a "game" as it is an online social networking platform. Yes, way before Facebook, Twitter or even Friendster (remember that?), Habbo Hotel was THE place to hang out at and meet new people! 
You just have to create an avatar (character in the game that represents you) and you'll be sorted into a server (known as a hotel) where you'll be free to mingle about. Unbelievably, the servers are still running today — so you can hop into the virtual world anytime you want! At a time where we can't hang out as often in the real world, Habbo Hotel's quirky interface is a welcome reprieve from social isolation!
Also Read: 13 Nostalgic & Relaxing RPG OSTs To Zone Out To During Quarantine
Staying social while being distant  
And there you have it, eight online games '90s kids will definitely remember that can still be played for free today! Social distancing can be quite a harrowing experience, especially if you live alone. Try out one of these games now and we guarantee you, time will pass by in an instant. Stay safe out there folks, and stay healthy!