Remote work normally entails being able to manage office operations on your laptop while you're stationed at a café, at home, or anywhere else with quick Internet access aside from your office. But the reality is, home is the safest place to work at a time like this. Due to the COVID-19 pandemic, many of us were caught off guard as we were ordered to work from home to limit the spread of the coronavirus. And perhaps for some, this is the first time in their lives to actually experience remote work for five days a week. 
Ever since the work-from-home setup was normalised by lockdowns and circuit breakers (or whatever your national government calls it), I've seen a lot of people on social media air out their difficulties. As someone who's been working remotely for almost three years now, I can understand how hard the transition from an office setting to remote work or a work-from-home setup can be. Likewise, I've experienced firsthand the benefits and hacks of working from home that some tend to overlook. 
Let's go over the pros and cons of work-from-home and remote work, shall we? I'll also give tips and insights along the way!
Cons
1. You may find it harder to focus due to unnecessary distractions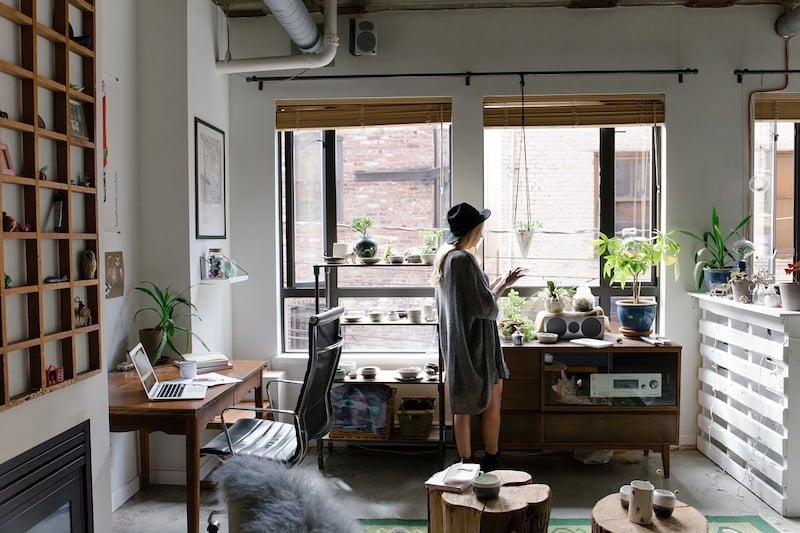 It goes without saying, there are a lot of things that can distract us at home: the TV, the contents of your refrigerator, your fluffy little pets, your cosy bed, not to mention the perennial lure of the Internet. When you're working around an environment that's too comfortable, the greater the temptation to slack off and cram, which affects not only your productivity but maybe that of your whole team as well. 
Working around these distractions and disciplining yourself is an everyday struggle you need to live with if you want to keep working from home. For many, this downside is a deal-breaker in itself, and that's completely fair. 
Tip
I find it extremely helpful at the start of every week to create a list of the things I need to accomplish per day. It helps to set deadlines for yourself and see them through just to keep your work from piling up. This to-do list will also serve as "healthy pressure" to stay away from the distractions you have at home! 
2. Friends and family treat you as their go-to errand boy/girl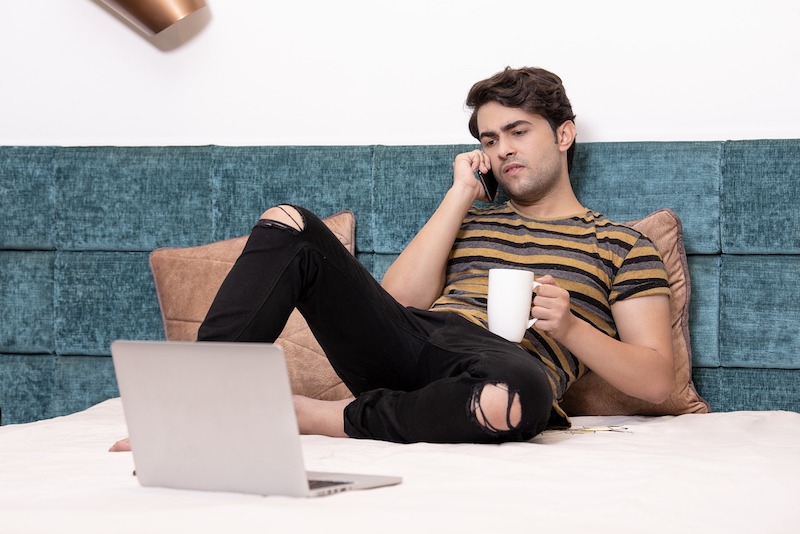 When someone does remote work or has a work-from-home routine, that person normally gets stereotyped as a freelancer who probably has a lot of time in his or her hands. Therefore, friends and family think they can ask this person to run errands for them any time, with no problem at all. To be fair, this could be true for some work-from-home careers. But most of the time, it really isn't the case. Sure, you could probably do your loved ones some favours every now and again, but it's a bad idea to let them get used to it because — to put things mildly — your job isn't easy just because you work from home. 
On the bright side, now that most of us have experienced what it's like to be working from home five days a week, more people are now realising that this setup isn't a walk in the park. And hopefully, this sets a precedent for how real remote workers or work-from-home professionals are treated in the future. 
3. Your WiFi might act up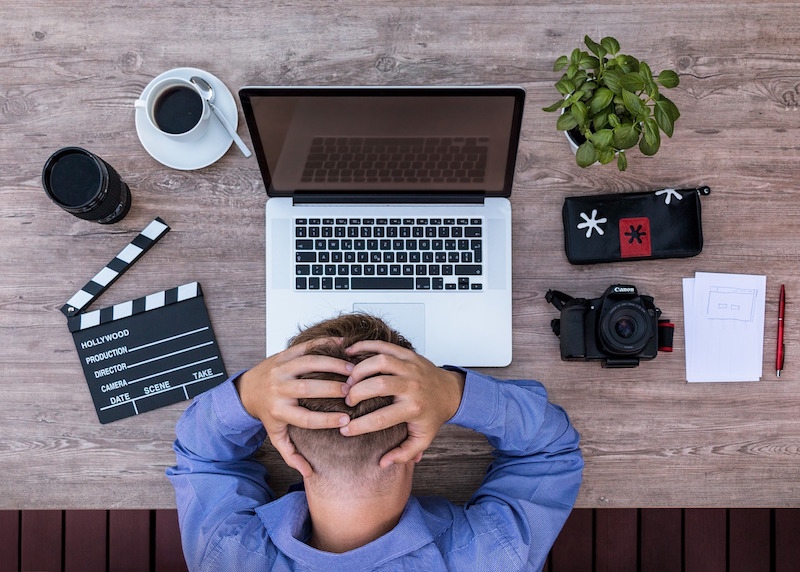 Whether you work remotely at a café or at home, the most recurring problem would have to be your Internet connection. And it only gets worse when you realise that you're paying for your crappy WiFi. I mean, good for you if your company or employer covers your data allowance, but it doesn't really solve the dilemma of slow Internet from different service providers. 
What would make this worse is if you and your colleagues experience choppy connection at different times. Communication becomes all the more difficult. Here lies the biggest advantage working in an office will always have over remote work — everyone's at the same place in case you need to discuss something!
Tip
Keep every other means of communication open in case you lose Internet connection in the middle of work. It's only common decency to text your boss and colleagues about getting disconnected. Let them know how you're handling it. Are you going to transfer locations to find better Internet access, or are you going to stay where you are and continue working on something that doesn't necessarily need WiFi? Don't leave them hanging. In cases like this, transparency is your best friend. 
4. Work-from-home could affect your work-life balance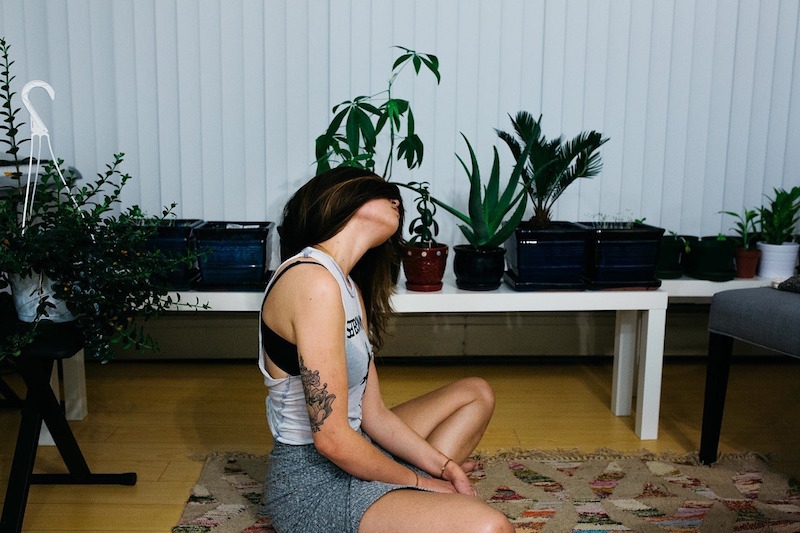 Last month, I saw a friend tweet about how troublesome work-from-home was because their working hours had become somewhat blurred. Since everyone in her office started working from home, they all had to adjust and didn't quite know when to start or end work-related discussions in chats or online messaging apps. I believe the lockdown played a big factor in this as well; locals were all told to stay in their homes, which already gives you an idea of what bosses and colleagues could be thinking: "They have nothing better to do, so might as well ask them for this or that."
Well let me tell you, as long as your office doesn't agree on work-from-home guidelines where strict working hours are drawn up, you're going to experience this problem as a remote worker whether there's a lockdown or not. Will everyone abide by the indicated working hours? That still depends on the office culture. Sometimes, you will find yourself getting DMed by your boss after working hours or being asked questions about work even on the weekends. Sadly, this is a reality many work-from-home and remote workers constantly face.
Tip
As cliché as it sounds, the best way to resolve this problem is to start with yourself. Make sure you finish all your tasks on time so you don't have any reason to bug your colleagues after working hours, even if you all are just working from home. If you don't want them to interrupt your evenings or weekends, then treat their time and space with the same respect. (This applies to office work too, of course.)
Aside from that, consider taking the initiative and bring this concern up to your boss. It is their job, after all, to establish some structure in your team. Let them know the cracks in the current system and offer solutions or how you think you can help!
But if you're already part of the solution while certain officemates continue to be the problem, my advice would be to accomplish your individual work to the best of your abilities. Let's hope your officemates take the hint. 
5. You'll miss the company of your colleagues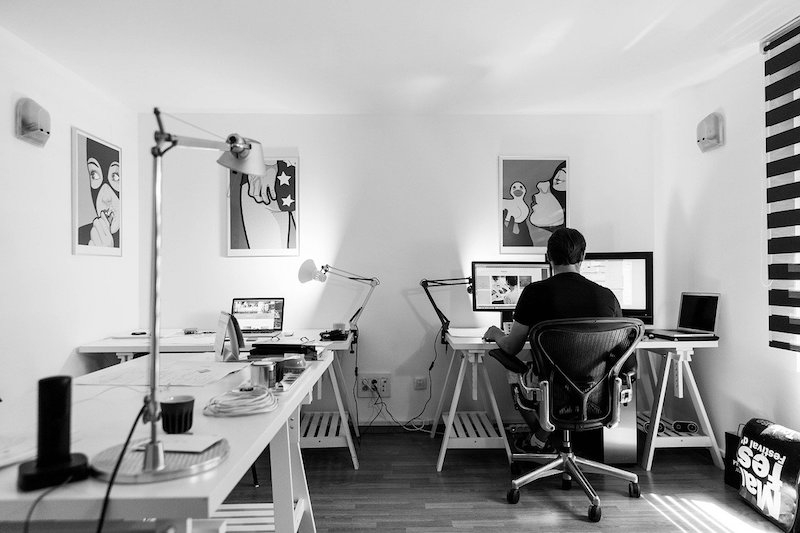 Before I started TripZilla's remote work, all my previous full-time jobs were desk jobs, for the most part. I'd go to the office early in the morning, have lunch with my officemates every day, attend face-to-face meetings, and even hang out with colleagues right after work. I had to give up all of that when I signed up for remote work. Naturally, it felt weird at first not having anyone physically there to work alongside me. 
You're definitely going to miss the energy an office environment has and the constant company of colleagues. This is something work-from-home and remote work can never live up to, not unless your team organises coworking days at coworking spaces. 
Tip
Not everyone's going to like this tip (especially introverts), but holding video calls can definitely help you communicate with each other faster and more effectively while simultaneously assuaging your longing for company. If your team would rather hold a meeting through chat, make sure to schedule it. Remember, just because all of you are working from home doesn't mean you're allowed to be insensitive to schedules. 
When the pandemic is out of the picture, having coworking days is effective too. Our TripZilla team used to have them at least once a month prior to the pandemic, and those coworking sessions definitely helped with work and team building!
Pros
1. You save time, money, and effort if you work from home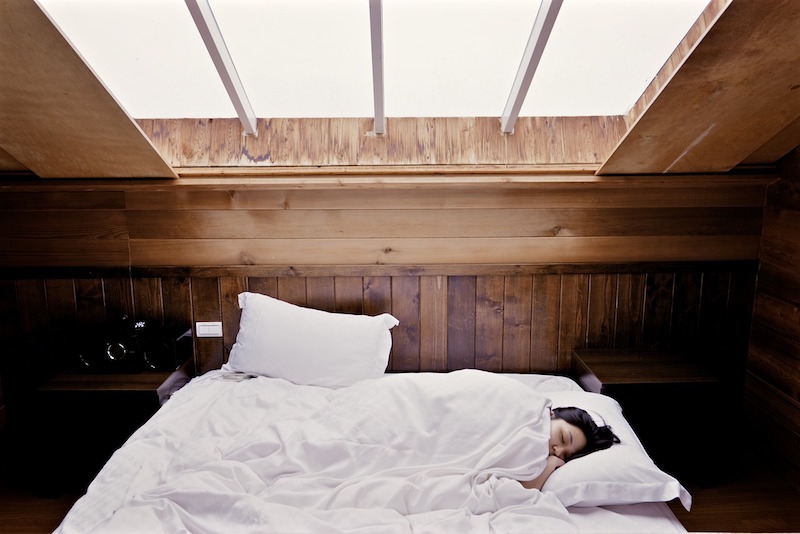 Think about it, you don't need to wake up early to get ready for work and go breakfast-free just to compete with the rush hour; your workstation is right there, probably beside your bed! You can finally take your time eating a full and hearty breakfast, and there's far less temptation to waste your money on restaurants and fast food.  
What's more, you'll be able to save up on gas or commuting expenses. Think of it as your contribution to environmental sustainability. As for those who have gotten used to dressing corporate? Well, no one's going to stop you from working in pyjamas when you work from home, so get comfortable. How's that for a swell deal?
2. You have an excuse to set up a cute workstation if you're working from home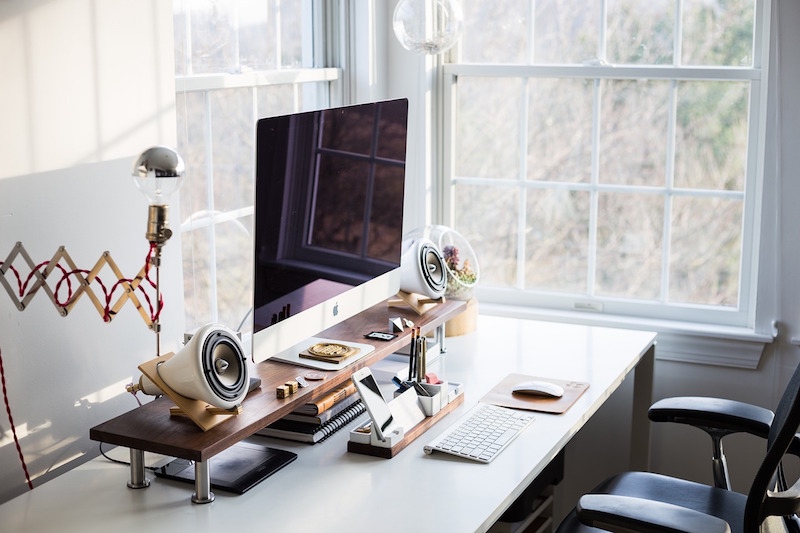 As time passed by during quarantine, I noticed more and more people started to actually invest a lot of energy and yes, even money, into creating their cute little workstation at home. Heck, my sister even bought a mini shelf and succulent plants to decorate her workstation with. I think organising your workspace is a very important factor in improving your overall mood to be productive, and consequently, even in improving your output. 
Setting up your unique workstation may sound trivial at first. But in the long run, knowing that you have an "office" in your house for when you do need to work at home, will prevent you from slacking off. If anything, it'll only encourage you to put your best foot forward in your career when the temptation to laze around at home is strong. 
Also read: How Dressing Up for Work at Home Can Help You Stay Productive
3. Co-workers can't physically distract you from your work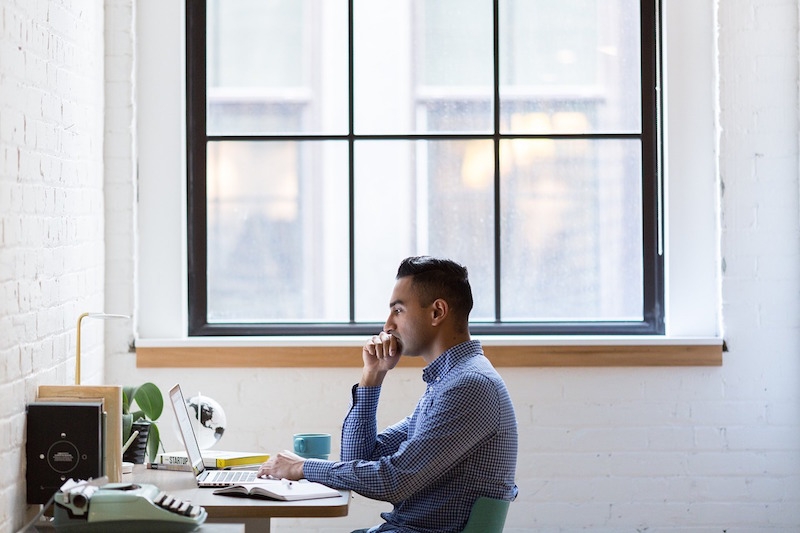 Ah yes, one of the greatest joys of remote work or a work-from-home setup. When it's only you and your laptop at your workstation, it almost feels like there's nothing you can't do. With nobody there to distract you, you're laser-focused on the task at hand. 
Before the pandemic, I spoke to my former officemate who told me how her department (and therefore my old department) now had one to two "remote work days" every week. As she was part of the creative team, she couldn't hide how much of a relief it was not to be nagged by her colleagues who'd often go to her desk to ask for things that weren't even ready. 
It was only then that she realised that she actually worked better and faster on days when she didn't see her officemates. Believe it or not, some people tend to be more productive with remote work or when working alone at home!
4. You get more time for yourself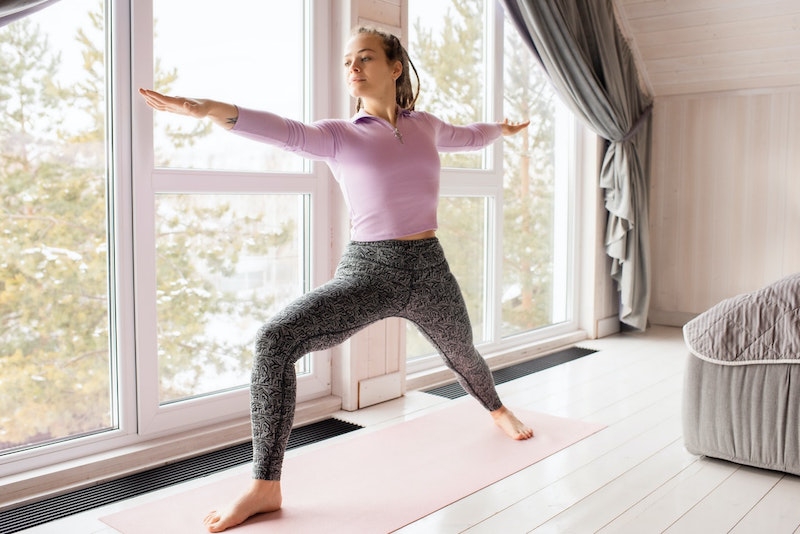 In case you're lucky enough to follow a steady schedule when you work from home or work remotely, you can plan the rest of your day around your working hours. With this, you'll get enough time for your hobbies and interests because your schedule becomes more or less predictable. Imagine, starting your day at 9am and ending work exactly at 6pm. You go to the gym right after and have enough time to meet with your friends for dinner. 
On lazy days, you stay in and binge watch K-dramas on Netflix; you don't even mind sleeping late because your work-from-home routine allows you to wake up at least an hour before work starts. Now that's the life. 
Note: If you're one of the unlucky ones whose routine is always affected by the inconsistent schedules of their colleagues, see Cons and Tip #4!
Also read: How to Work From Home Productively, Without Losing Your Sanity
Determining whether you're fit for work-from-home or remote work is really a case-to-case basis where you have to consider a lot of factors. As someone who works remotely, I can say that it's never the same scenario for every remote worker you'll meet. Some have it generally easy while others have it quite hard, just like when you work at an office. 
I hope this summary of pros and cons, including the tips, helped shed light on a topic that a lot of people still take for granted. Keep us posted on how you're finding your work-from-home setup during the COVID-19 pandemic!