When you've been bitten by the wanderlust bug, travel is always on your mind. You're constantly thinking of your most recent trip, or looking forward to jetting off to another city. Everything reminds you of travel — from colours that remind you of the landscapes that paint your favourite destinations to scents that practically take you back to far-off yet familiar places.
While I'd love to spend all my days traipsing around the world, constantly roaming from one place to another isn't something we can all afford. For some of us, travel is a luxury that we can only treat ourselves to from time to time. To keep you inspired in between trips, why not decorate your room with your favourite travel-themed items? It's a nice way to look back on your trips, and it'll certainly remind you of what you're continuously working for — to accomplish your personal mission to circle the globe!
Cute trinkets from my travels, wanderlust-inspiring novels, and postcards (sent to me from both my loved ones and myself) adorn much of my room's nooks and crannies. Are your own rooms decorated similarly? If they aren't yet, let me help you out — here are a few travel-themed items that double as decorative pieces for your place of refuge!
Also read: Souvenir Ideas: 6 Fun Ways to Commemorate Your Travels
1. Maps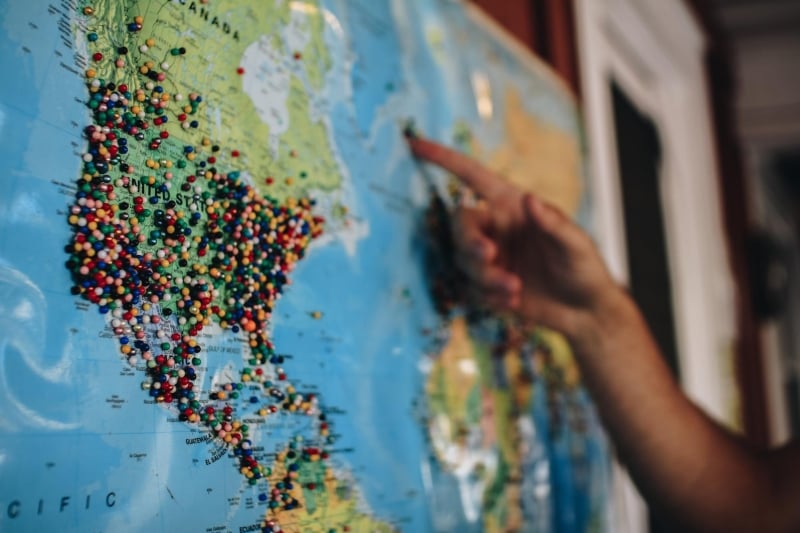 A classic way to add a touch of travel inspiration to your bedroom, don't you think? While most of us have moved on to finding our way around with the help of a GPS, nothing says 'travel' like a good ol' map! Hang one up on your wall and add a splash of colour to your room — and don't be afraid to get creative while you're at it! Mark the destinations you've already been to with pins, or tack on photos or other keepsakes from your trips, such as tickets from planes, trains, and tourist attractions. The end goal? To mark the entire map, of course!
2. Postcards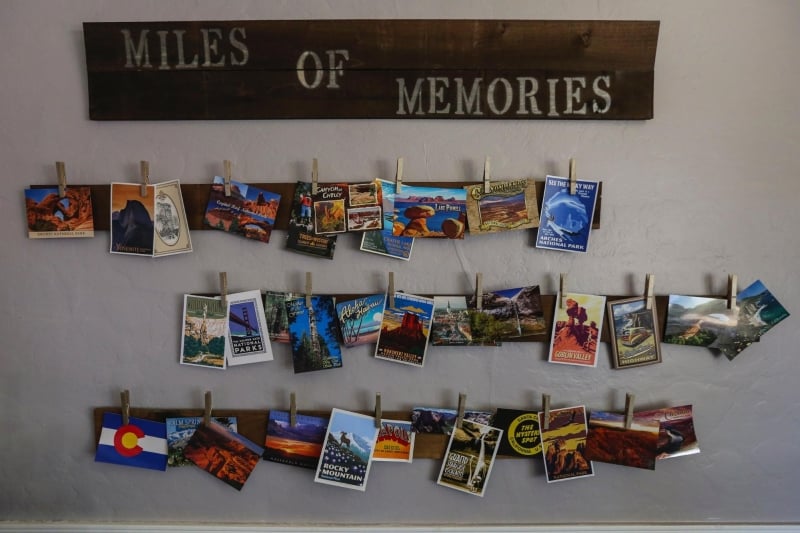 Love collecting postcards but don't know what to do with them? I've had the same dilemma! On many occasions, I've thought about framing mine — but I could never bear to cover up the meaningful messages written behind them. Thankfully, I found a better alternative: Grab a few nails, some string, a handful of clothespins, and voila! This way, you can display your prized postcard collection oh so proudly, without having to compromise their sentimental value.
3. Vintage trunks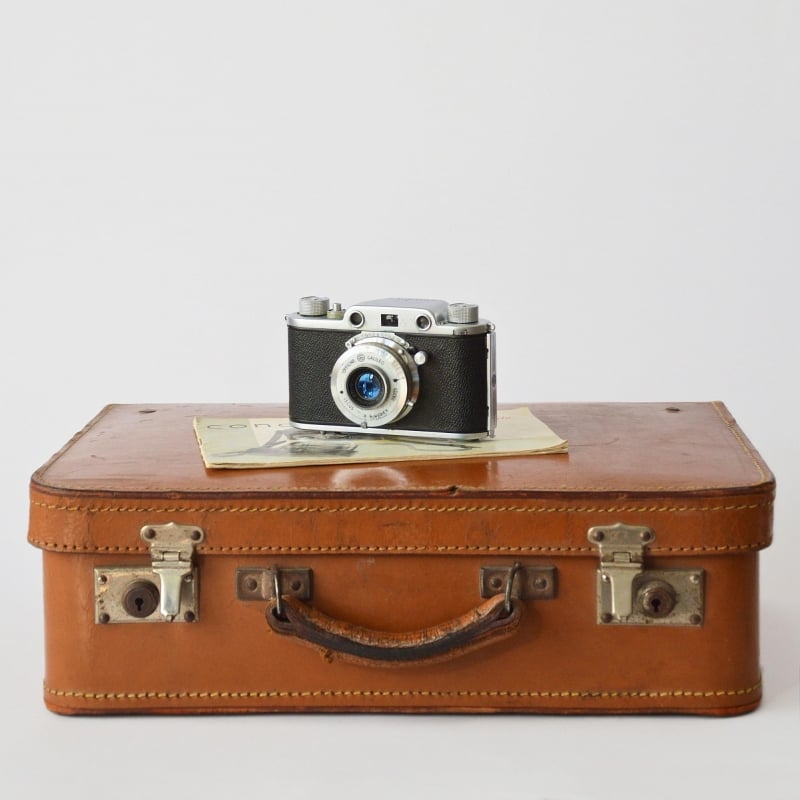 Oh, how I wish I grew up during a time when travelling with a trunk was something commonplace! Sure, this would mean not being able to enjoy the luxury of wheeling your suitcase alongside you, but I just love how classy they are. Displaying your run-of-the-mill modern suitcase just doesn't exude the same elegance, don't you agree? Vintage travel trunks make great decorative pieces, and these travel-themed items also double as storage for all the clutter lying around your room — two birds, one stone!
4. Your souvenir collection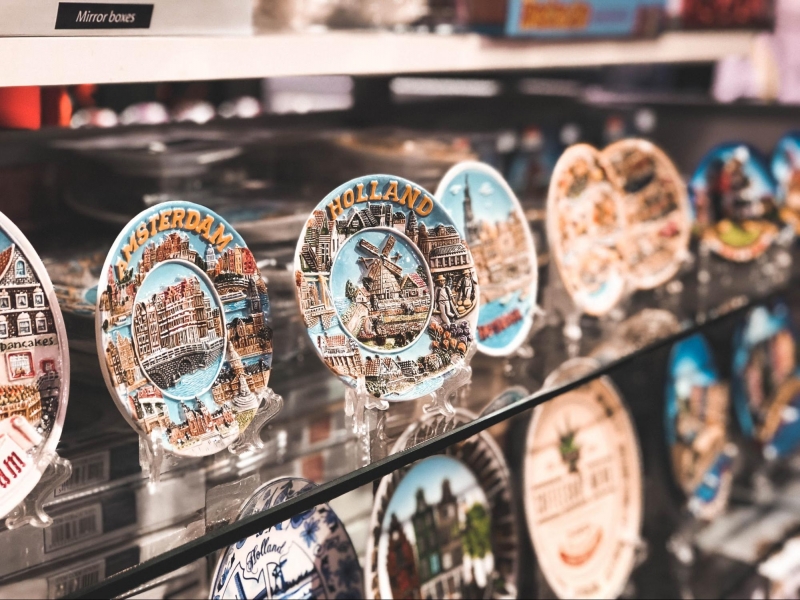 If you eat, sleep, breathe travel, then I'm quite certain that you always make sure to pick up at least one souvenir on every trip. We all have our own preferences: refrigerator magnets, decorative plates, shot glasses, mugs, tumblers, figurines, tiles… the list goes on. Whatever your travel-themed items of choice may be, perhaps you'd like to dedicate a corner of your room to all the keepsakes you've accumulated over the years! 
5. Photos from your travels
I'm a staunch believer that print is not dead — not just with regard to books and magazines, but when it comes to photographs as well. Instagram is great, but I think there still isn't anything quite like having physical reminders of your favourite travel moments! Have your photos printed out and frame them or tack them on your walls! A favourite spot? Somewhere over your bed. That way, you're practically guaranteed to have sweet, travel-inspired dreams.
Also read: 7 Photographer Secrets For Taking Picture-Perfect Vacation Shots
6. Boarding passes, train tickets, and other similar travel-themed items
Are you a memory hoarder like I am? Whenever I travel, I just can't seem to let go of simple things like my boarding passes and tickets to trains, museums, amusement parks, and the like. For others, they may seem like meaningless pieces of paper — but to me, they stand for experiences that I hold dear. In order to keep them all in one place, I store mine in a shadow box on my desk. To travel is a privilege, and these items remind me of just how lucky I am to explore different parts of the world! 
7. Wanderlust-inspiring books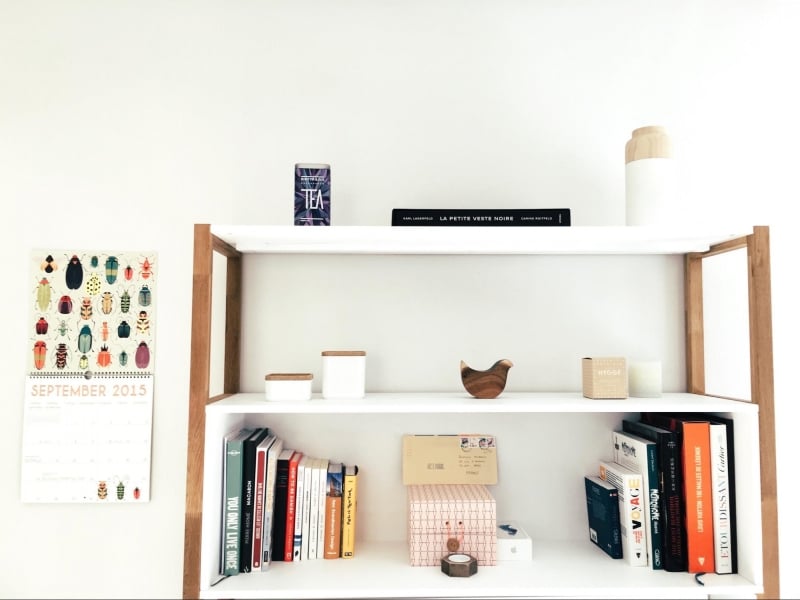 Whether you prefer guidebooks or novels that instantly transport you to dreamy destinations, putting together a selection of travel-inspired books is a simple yet aesthetically pleasing way to display your love for travel. Keeping these travel-themed items within easy reach will not only pretty up your room — they also offer an easy, sweet escape for whenever you need a break from reality!
Also read: 7 Books to Read That Will Make You Fall In Love with Europe
Is your room decorated with any travel-themed items like these? We'd love to see them — tag us on Instagram at @tripzillamag and use our hashtag, #TripZillaShare!