Japanese cuisine has a very rich heritage and mastering the unique skills of preparing Japanese food takes many years of training. However, it is possible to learn some simple dishes in a short space of time.
If you are visiting Japan for a holiday or a mini break, consider trying out a Japanese cookery class or two! Places to learn for beginners, tourists and those new to Japanese food can be found dotted around cities and towns. As a tourist. you need to look for classes that are presented in English so there will not be a language barrier.
So go ahead and arm yourself with the knowledge of preparing a few Japanese dishes and you will gain instant popularity amongst friends and family, eager to sample your tasty treats!
Here are a few cookery schools, restaurants and even Japanese housewives that will teach you how to hone your skills:
Sushi making classes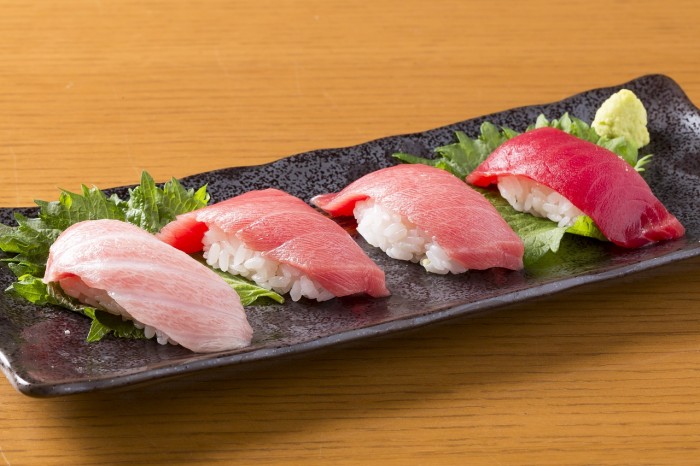 The word 'sushi' actually refers to the vinegar rice that is popularly used as a bed for sashimi or covered and rolled with seaweed or fish roe. The possibilities for using this rice in different ways are plentiful.
Tokyo Sushi Academy offers courses for professionals and fun private lessons for tourists. Their branch in Tsukiji, Tokyo, offers a 90-minute sushi-making lesson for ¥7,560. You will learn how to handle the knife, prepare the rice and learn different toppings. Sake is available to drink with the sushi. Children above the age of three can participate as well, while those younger must be carried by another non-participating adult or carried on backs.
The Tsukiji district is famous for its fish market and this is considered to be the birthplace of sushi. As a result, this is a popular cooking school for international tourists and recommended if you want a sushi-making lesson as part of your holiday.
Also read: Have Some DIY Food Fun in Japan
Noodle making classes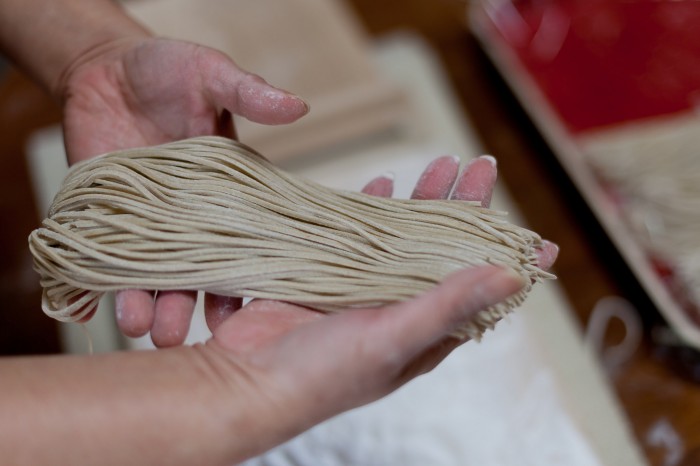 Image credit: peter-rabbit
Everyone loves a good bowl of noodles. Take it a step further and Impress your friends by making your own soba. Made of buckwheat flour, soba is considered to be one of the healthier options when it comes to noodles.
Try the Tokyo Soba Academy if you're up for this. They offer a 3.5-hour class teaching you how to prepare the flour, handle a soba knife and create your own delicious buckwheat noodles from scratch. You can sample the chef's own noodles at the inclusive meal in his restaurant as part of the class. This is designed for groups, family and friends and it costs ¥30,000 Yen for three people to take part.
If you are visiting Osaka and would like to try making fresh handmade udon, then contact Voyagin Tours and Activities. They are able to arrange an experience with udon noodle restaurant owner, Chef Hironobu. His short class, held at his traditional restaurant, is a fun activity for all. Get involved in stretching and cutting the springy noodles. From approximately  ¥7038 yen, the class will allow you experience Japanese noodle-making and take home some crispy udon to eat later.
Japanese desserts making classes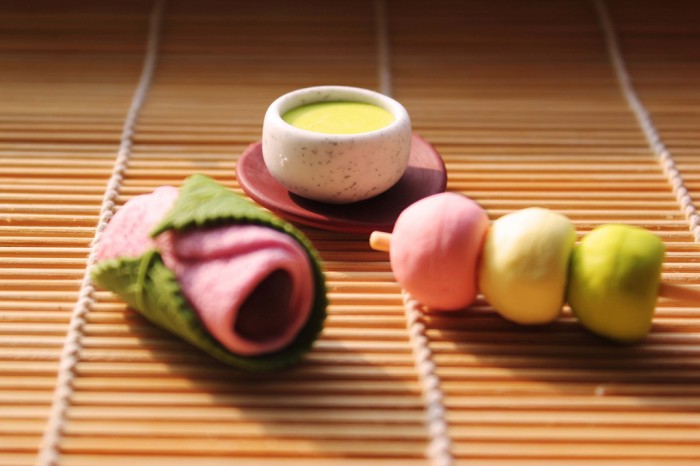 Image credit: crayonmonkey
One of the prettiest and most delectable things to eat in the world are Japanese sweet desserts, called Wagashi. Wagashi forms part of the famous Japanese tea ceremony which originated in Kyoto, and these moreish treats compliment the taste of the tea.
If you have a sweet tooth and are open to trying new textures and flavours then a Wagashi Course at Arigato Japan may be perfect for you.  For  ¥7654, you can roll, shape and make pretty desserts out of adzuki bean, rice and other ingredients.
Japanese desserts are like an art form. Each pattern, shape and filling represent scenery, nature and even classical literature. Through making these little sweets you experience the wonders of Japanese culture and heritage.  Tea is provided so that you can enjoy your scrumptious creations in the traditional way.
Home cooking classes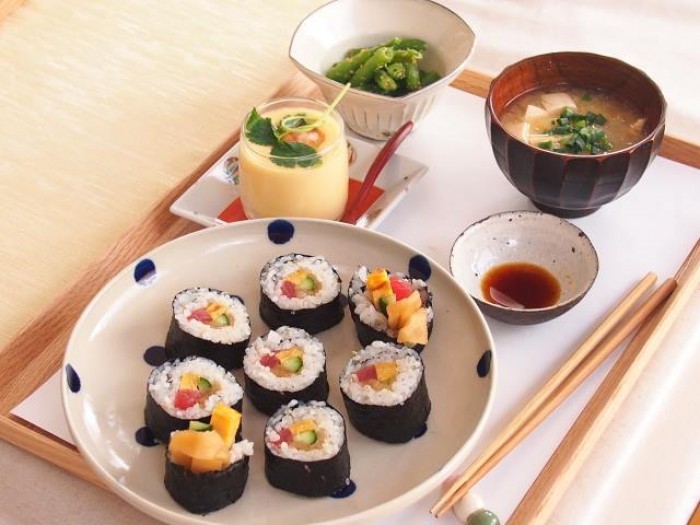 Image credit: Japanese Home Cooking Classes Yurico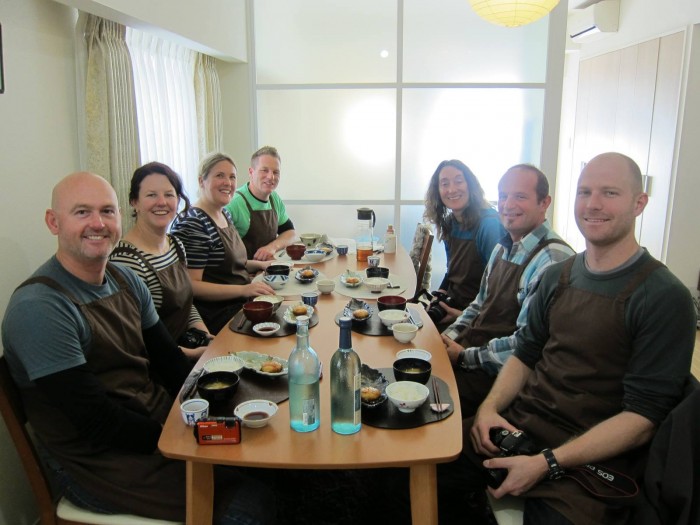 Image credit: Cooking classes in Tokyo with Mari
Nothing beats a delicious home cooked meal and to experience authentic food, the Japanese home is the best place to be. So, why not learn how to cook some Japanese food from a friendly Japanese housewife?
Take Yurico for example, a lovely housewife in her forties who opens up her home in east Tokyo to tourists, teaching them how to cook an array of Japanese dishes from Pork to Chicken dishes, Osaka style food and Fish Teriyaki. She even holds sushi and udon classes! You can design the menu and choose what you want to learn and the lovely lady will teach you! The class costs ¥6,500 and lasts about 3–4 hours including the time taken to enjoy the meal. Groups and children are welcome. Vegetarian options available.
Another lady who teaches home cooking is Mari, who has gained quite a following. She is so popular with international tourists that she has even published her own cookbook 'Mari's Tokyo Kitchen'.  Mari's classes cost ¥7,500 for learning how to cook one main dish, one side dish, Miso soup and Japanese rice. A vegetarian option is available. One of the big advantages of cooking with Mari is that she is able to teach you in either English or Chinese! So don't fear if aren't as confident in English as you would like to be. On top of Japanese dishes, you can learn how to make Japanese sweets and Japanese bread. All lessons are held at her place in Tokyo so you can see and experience a little bit of life in a Japanese home.
Also read: 21 Fun Ways to Enjoy Summer in Japan Like a Local
Food is a very big part of Japanese culture and while you are in Japan, take a few hours and learn how to actually cook it. The people you meet, chefs, restaurateurs and housewives are passionate about sharing their cuisine and culture with you. Get to know Japan and its people in this unique way by booking a fun and enjoyable cookery class on your next trip!