Nothing beats discovering a foreign land through its people's eyes when you travel. Not only does it open your mind to its local culture and customs, it is bound to make your trip infinitely more meaningful and super fun! Visiting Japan this summer? We've got you covered. Here are 21 of the funnest and most exciting things you should not miss to live it up in the Land of Rising Sun, just like a local!
Also read: 8 Must-Know Japanese Words to Survive a Trip to Japan
1. Crack a watermelon (suika-wari)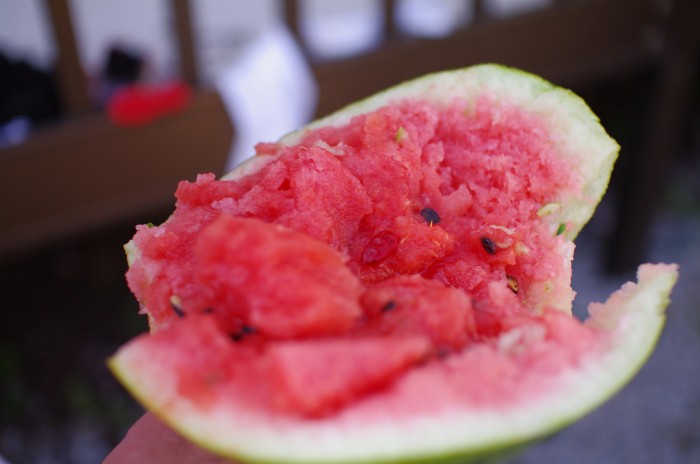 Image credit: Froschmann
Chilled watermelon is the perfect thirst-quencher during summer. In Japan, there's a tradition of cracking watermelons with a wooden stick, blindfolded, quite similar to the game of pinata we're familiar with. Join in the fun and get cracking!
2. Eat shaved ice (kakigori)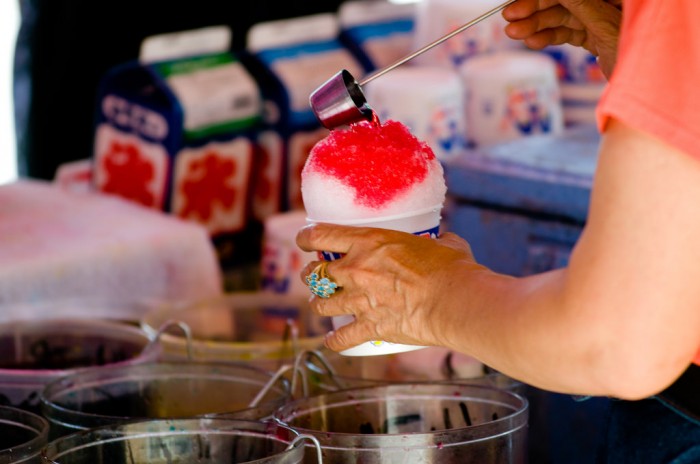 Image credit: jamesjustin
While Japan's kakigori may seem a tad mediocre as compared to our glorious ais kacang (red beans! grass jelly! sweet corn!) and Korea's bingsu, we're definitely not complaining about sweetened ice in any form when it's 40 degree Celsius out there!
3. Participate in Bon Odori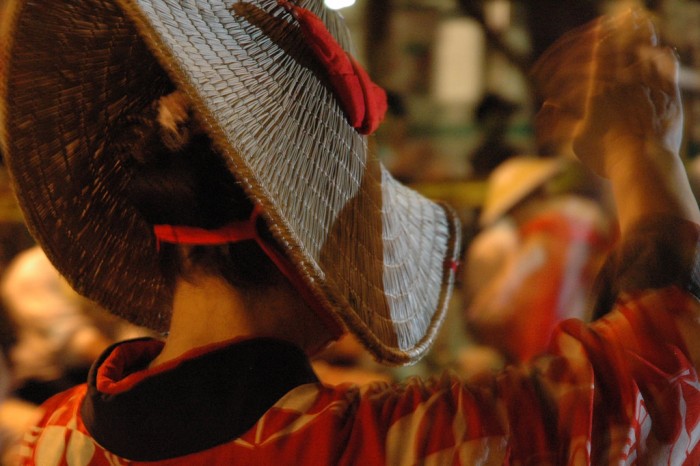 Image credit: Yuki Yaginuma
Over the three days of Obon Festival, a Japanese occasion that honours the spirits of ancestors, dancers clad in traditional costumes perform to regional folk songs all over towns, in shrines, parks and even on the streets! Look out for this festive event and join the food and game carnivals that are usually held concurrently!
4. See sunflowers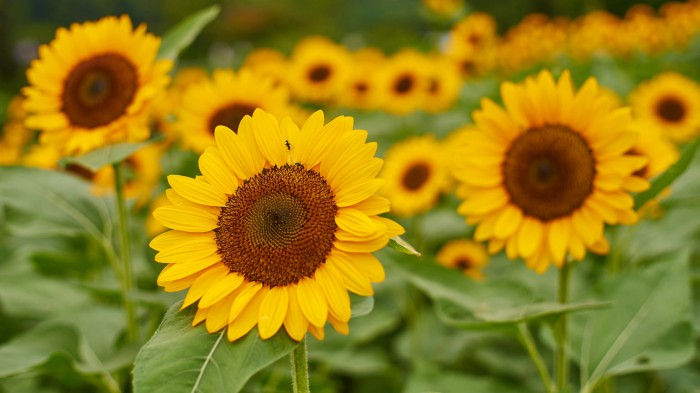 Image credit: Takashi .M
No other flower scream "SUMMER" the way sunflowers do. Bask in a sea of bright yellow sunflowers and get all the summer vibes you need for your Instagram at Japan's sunflower fields. We recommend Hokkaido's Hokuryu Town Sunflower Village, where even the locals flock to when the flowers blossom. (You're welcome!)
5. Go hiking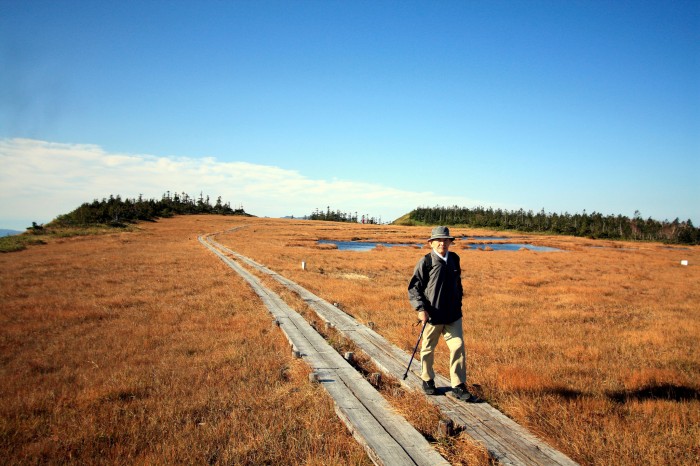 Image credit: Reginald Pentinio
There's no better season to sweat it out and go hiking than summer, when the skies are perpetually blue and clear. With 32 national parks under its belt, Japan is a heaven on earth for avid hikers. Check out our list of the most gorgeous national parks to visit. Don't say we didn't share!
6. Climb Mount Fuji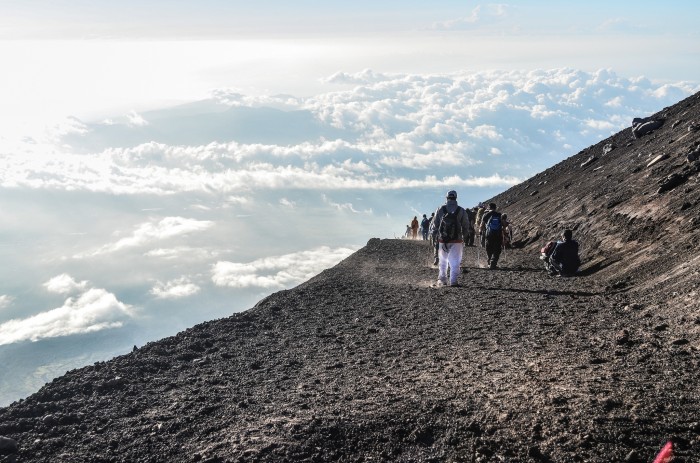 Image credit: inefekt69
Since awarded the status of a UNESCO World Heritage Site, Japan's iconic Mount Fuji is no longer free to access and is crowded with local and foreign visitors alike. Nevertheless, climbing Mount Fuji should definitely be on your list of things-to-do in Japan in summer because it is only open for hiking during this season!
Also read: Japan Summer Bucketlist: Climbing Mt Fuji is Something You Definitely Should Do
7. Eat hiyashi-chuka noodles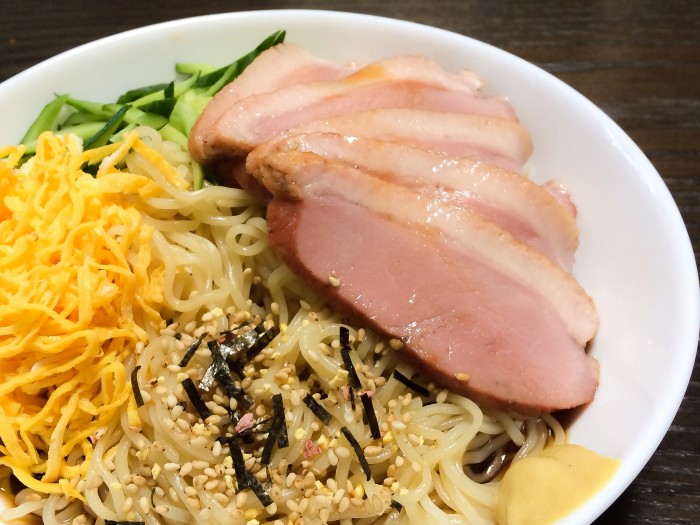 Image credit: uka0310
You can't miss cold noodles when it comes to summertime in Japan. Try hiyashi-chuka noodles, perhaps most aptly described as chilled ramen, a summer exclusive in the country. Ramen stalls usually serve them during the season. Alternatively, get them from convenience stores!
8. Watch fireworks
Image credit: jamesjustin
Fireworks at Tokyo Bay
No country does fireworks as well and as elaborated as Japan. You will be jostling with a massive crowd, but trust me, it will be worth it. Sumidagawa Fireworks Festival, arguably the best firework festival in Tokyo, will simply blow you away with its intensity: 1.5 hours of continuous display of 20,000 fireworks in different styles and colours! WOW.
9. Go river rafting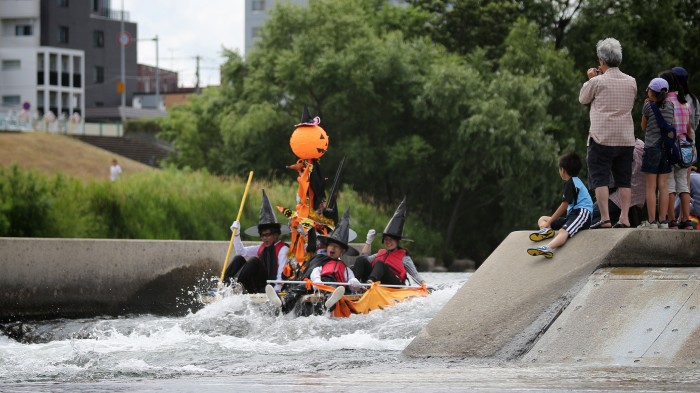 Image credit: MIKI Yoshihito
Summer's the time to get wet! Go river rafting down Japan's many beautiful valleys and rivers, and enjoy the natural scenery you're surrounded with. Want more fun and laughter? Pick a theme and build your own raft, and whoosh down the stream with the locals!
10. Drink at a beer garden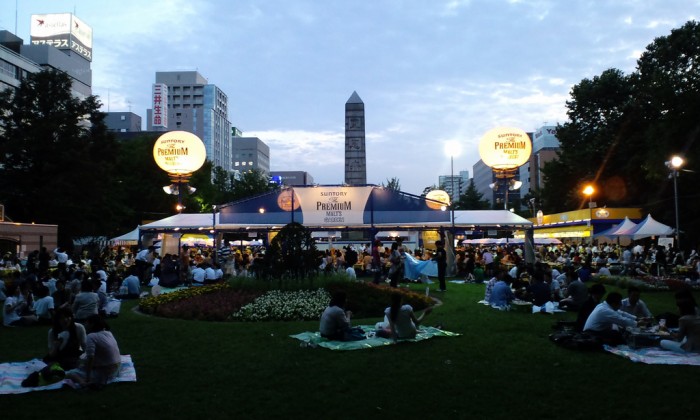 Image credit: MIKI Yoshihito
In summer, rooftops of department stores and hotels, and public parks are converted into beer gardens at night! They are usually decorated with lights for that extra romantic ambience. There's hardly anything more satisfying than drinking chilled beer outdoors after a whole day of travelling, is there?
11. Get wet in a water park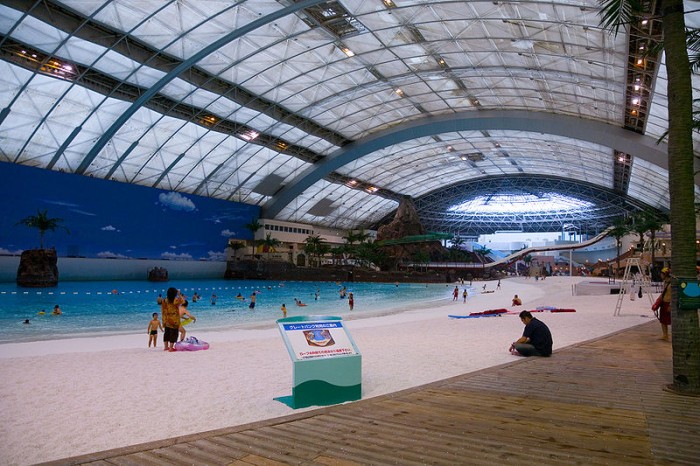 Seagaia Ocean Dome, one of the world's largest indoor water park | Image credit: Megapixie
Water slides, water cannons, big pools and a fake beach, even!? All the summer fun minus the scorching sun, you can't miss out on Japan's water parks. It's definitely not reserved only for the kids. Pack your swimsuits and inflatable floats now guys!
12. Roam the city in yukata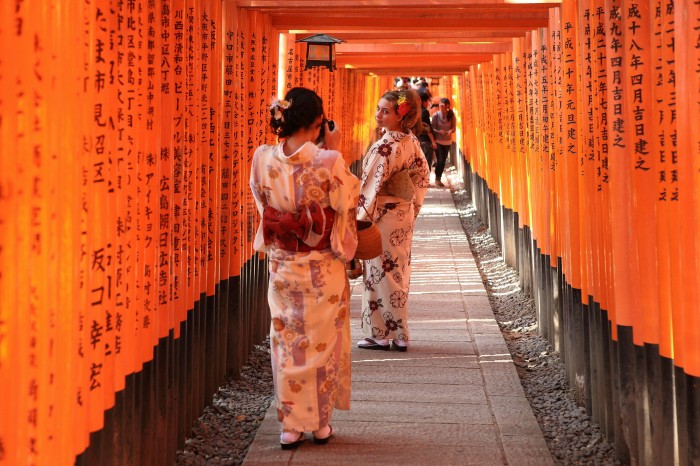 Image credit: 歲月之歌
Yukata, the summer version of kimono that is made out of cotton instead of silk, is the Japanese fashion item in summer. Locals deck it out for summer carnivals and firework festivals, and you'll blend right in with the crowd in one. Rent them, or just buy a set! (You'll need it for next year's summer too!)
13. Join Tanabata Festival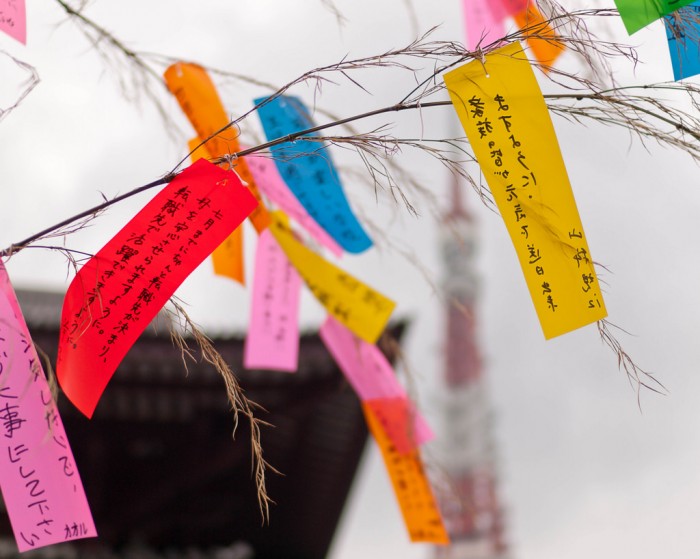 Image credit: Peter Lee
Tanabata Festival is somewhat like Chinese Valentine's Day, except in Japan, it is celebrated not as a romantic affair but one full of hopes and dreams. Colourful papers of wishes are written and tied onto tree branches. Celebrate with the locals: grab a piece of coloured paper from a nearby bookshop, write your wishes down and then hang it on any tree you see on the street!
14. Attend music festivals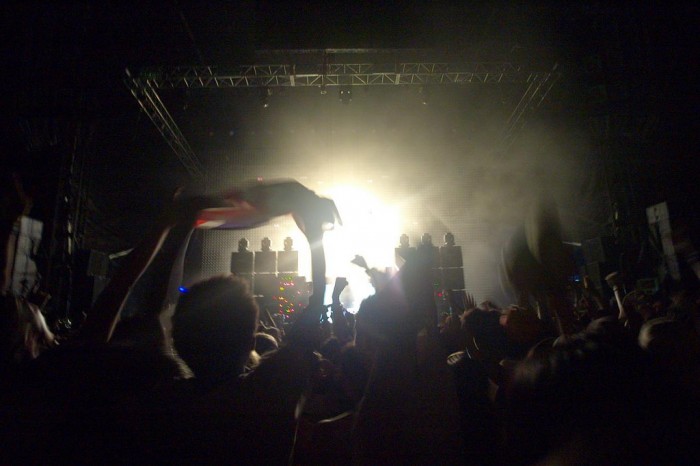 Fuji Rock 2012 | Image credit: Banalities
One of the highlights of summer in Japan is the plethora of music festivals that are held. On top of Japanese celebrities, international artistes are also invited to perform, making them an exciting event for everyone no matter your taste in music! Check out your favourite singers this summer in Japan at Fuji Rock Festival, Summer Sonic and more!
15. Go to the beach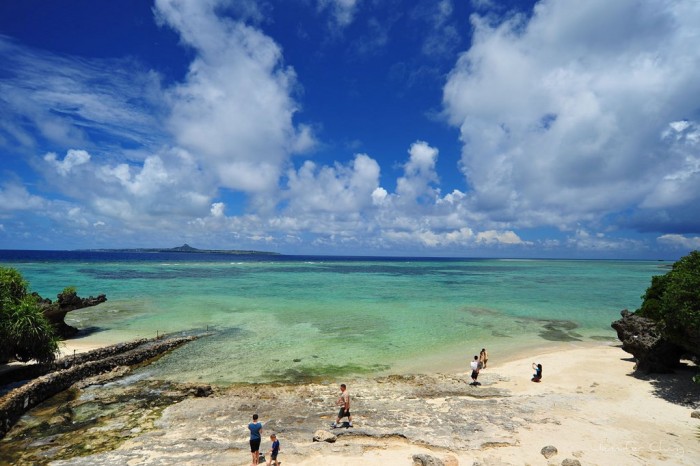 Image credit: Jennifer 真泥佛
What's summer without a trip to the beach! Bless Japan — it has the most beautiful beaches that are especially inviting in summer. Your best bet would be the Okinawa islands, where you can island hop all day and participate in a multitude of marine activities. Scuba diving, snorkelling, kayaking, even 'marine walking' on the ocean floor — watersport lovers will be spoilt for choices!
16. Shop till you drop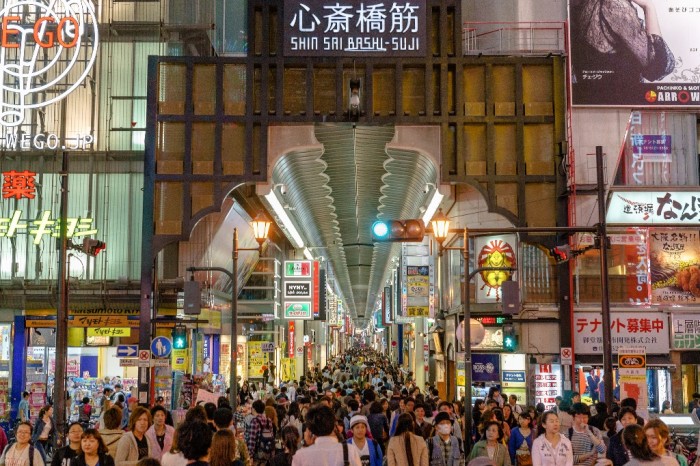 Image credit: Studio Incendo
All hail summer sales! Time to stuff all the Japanese goodies into your suitcases. Friendly reminder: make sure your luggage is within the weight limit after the shopping spree. Overweight charges are simply not worth it!
17. Try nagashi soumen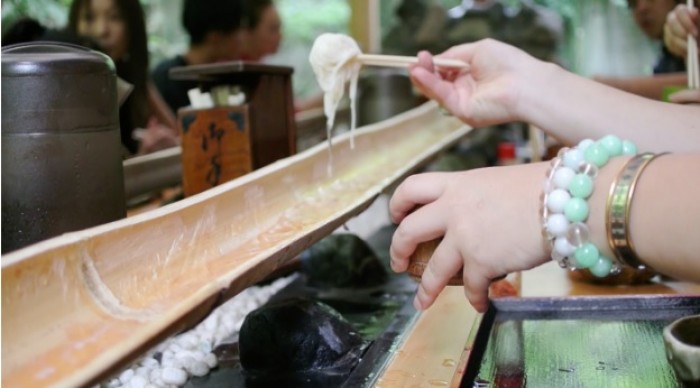 Image credit: Tranpan23
Nagashi soumen is a kind of thin noodles to be eaten in a particular style. The noodles are washed down a bamboo flume with water and ice. One is to pick up the noodles with their chopsticks from the flume and dip it into tsuyu before eating it. Reserved for summer, it is an interesting and refreshing way of enjoying noodles — a must-try for a unique local experience!
Also read: What to Eat in Japan: 23 Must-Try Foods Other Than Sushi
18. Go camping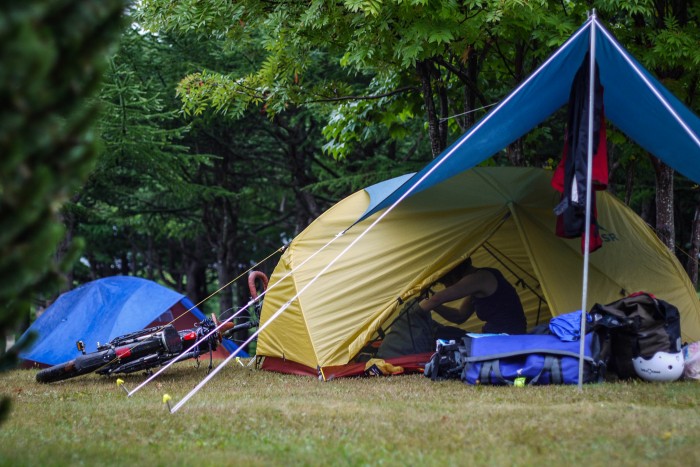 Image credit: Robert Thomson
What finer weather than summer to get reconnected with nature and go camping. Grab a tent, your sleeping bag and a friend, and you're all set for a night out in the wild. Clear summer nights also mean plenty of opportunities for star-gazing!
19. Catch goldfishes at a matsuri (kingyo-sukui)
Image credit: Al Case
Japanese's favourite game at the summer matsuri (festival) is none other than goldfish-scooping! It's a game packed with fun and laughter that is sure to delight the hearts of every festival-goer regardless of age. Start scooping and get competitive!
20. Party on a night cruise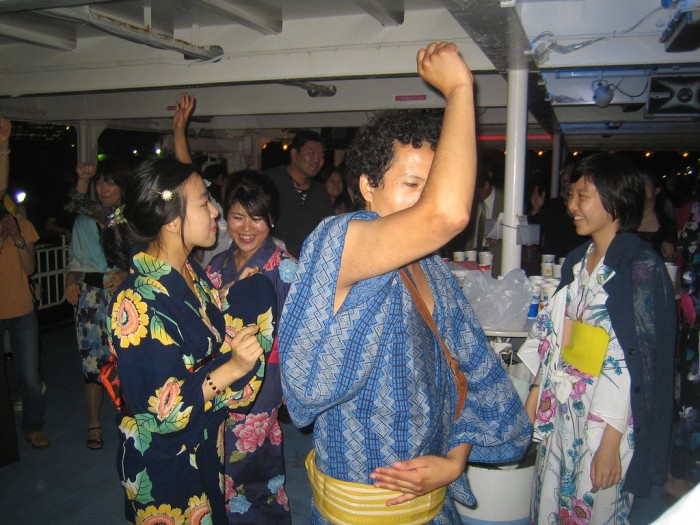 Image credit: Bernat Agullo
Japan's fun-loving crowd unites on board the summer night cruise! Drink and dance your night away as the boat cruises along the river, and take in the night view of the city from a perspective you will rarely get. Let loose and make some friends!
21. Grab a free paper fan (uchiwa)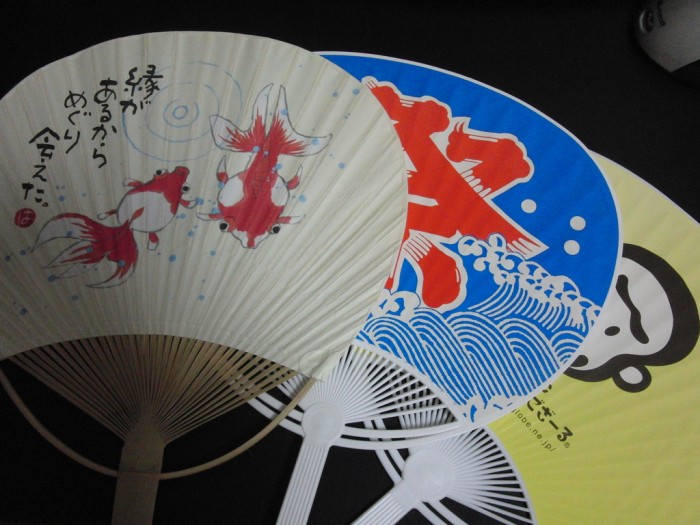 Image credit: niconico0
Paper fans (uchiwa) are commonly distributed all over the country in summer, partly for advertising purposes. Marketeers are getting increasingly creative with their fan designs, and you'll find super adorable fans that not only come in handy when the summer heat gets unbearable, but also make the perfect souvenir to bring home!
Also read: 20 Essential Tips for Your First Time in Japan
Temperature in Japan can rise to really high numbers in summer, so make sure you drink enough water and lather sufficient sunscreen lotion to prevent heatstroke and sunburn, and to ensure you enjoy the country to the fullest like a local!