Magnets, miniature monuments, tacky T-shirts – travellers love taking pieces of the places they visit back home with them. At some point though, you'll run out of space on your fridge or your memento shelf, and you'll have one too many run-ins with someone wearing an identical "Same Same" or Bintang singlet. It's a good thing that there are alternatives to typical souvenirs. The next time you're in Penang, ditch the keychains and night market jewellery; return with a serving of its culinary heritage by attending a cooking class.
Also Read: 5 Must-Try Hawker Food in Penang
1. Tropical Spice Garden Cooking School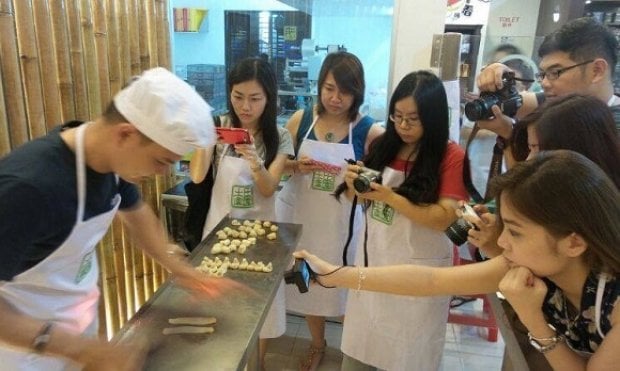 Overlooking the Malacca Strait on the north coast of Penang Island, more than 500 plant varieties are grown on Tropical Spice Garden's 8-acre plot. It was opened in 2003 on what was then an abandoned rubber plantation. The garden's cooking school covers all of Penang's famous cuisines from Peranakan to Malay and Indian with a few hawker favourites thrown in. Led by chefs who specialise in each cuisine, classes are priced at RM220 per person (with a tour of the garden, tea and lunch) and are available from Tuesdays to Sundays.
2. Nazlina's Cooking Class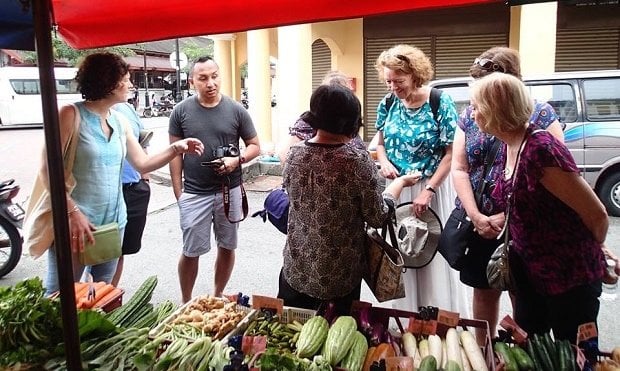 She might not call herself a chef, but Nazlina Hussin counts restaurant owners, food critics and Michelin star-holders among her satisfied students. Nazlina's classes begin at her own Spice Station in the heart of George Town as she takes you through the neighbouring Campbell Street Market on an ingredient sourcing adventure. The current line-up of dishes you can learn how to prepare consists of pineapple curry, ayam masak merah and sambal eggplant. Standard classes cost RM160 per person while advanced classes, featuring seven dishes, are available at RM350.
3. Penang Homecooking School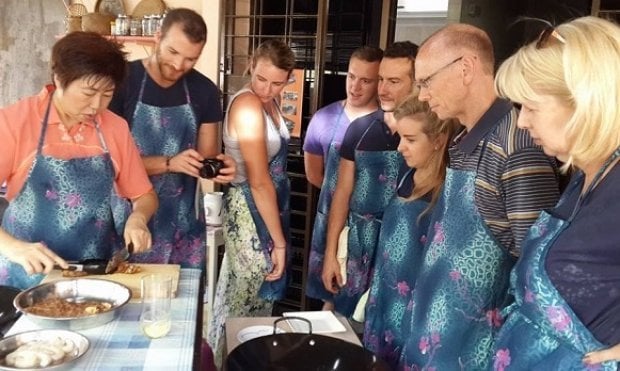 A cookbook author and a culinary ambassador for Penang, Pearly Kee is a fifth-generation Penang Nyonya who shares the time-honoured recipes and techniques used in her own family. "Homecooking" isn't just a buzz word here – the school is actually in Kee's house. For RM250 per person, classes include a wet market tour and encompass Peranakan, Malay and South Indian fare, along with street food. You won't have to leave the comfort of home to get your nasi kandar, rendang or curry kapitan fix again.
4. Tean Ean Local Products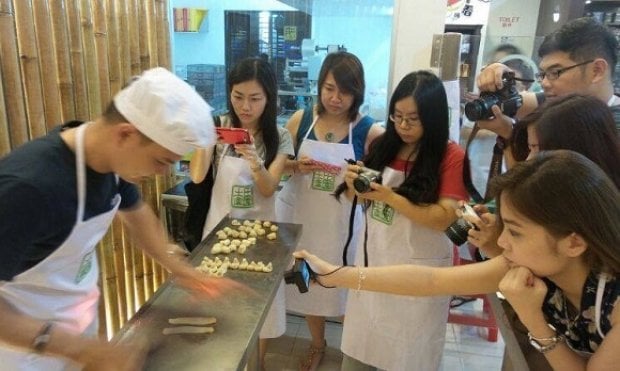 Tau sar piah, tau sah pheah, tambun biscuits – whatever you call them, these flaky, bean paste-filled pastries are a must-eat whenever you're in town. For just RM15, you can have a go at making them for yourself at Tean Ean Local Products, a one-stop shop for everything made in Penang. The classes are on from Mondays to Saturdays with sessions at 11am, 12:30pm, 2pm and 3:30pm.
Also Read: Non-Stop Eating on the Penang Food Trail
If you're thinking of making a trip to Penang, check out these travel deals before you go!