Toronto is no stranger to the third wave coffee scene, having witnessed a proliferation of artisanal coffee cafes and espresso bars since the early 90s.
Its status as a food destination is much newer, however, and in the early 2010s, a ramen boom took over Toronto, with new ramen joints popping up all over the city every few months. Japanese desserts arrived next, with the matcha and cheesecake craze, and since then, Japanese eateries of all kinds have arrived in the city – from artisanal sushi to yakitori bars.
It's no surprise then, that Japanese third wave coffee has now emerged as the new kid on the cafe block. Often offering the best of Japanese-inspired desserts and beverages, these coffee shop interiors are characterized by minimalist inclinations, and thoughtful design elements, making them lovely places to focus and work, or socialize and unwind.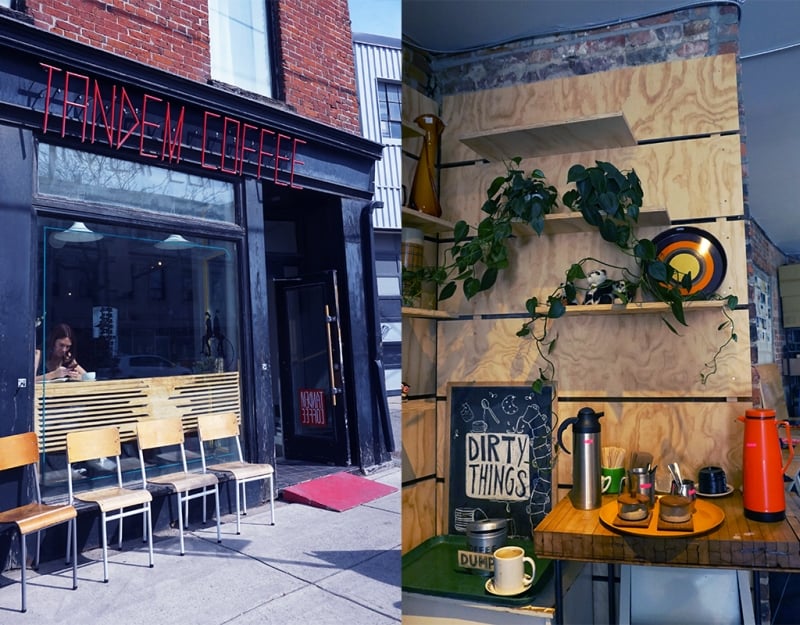 Opened in 2014, Tandem is at this point, considered a more staple part of the Toronto coffee landscape. Tucked onto the quieter King East, Corktown neighbourhood, the cafe is run by Michie Yamamoto and her partner Eugene. The space is an eclectic mishmash of plants, dishware, exposed brick and unpolished wood furniture. Although it is a clutter of elements, the space overall is saturated with a quiet feeling and reveals the quiet handiwork of the people who have shaped it. The pair runs the space with an easy demeanour, introducing customers to unique Japanese-inspired options like Yuzu and Sesame lattes, alongside their coffee shop staples.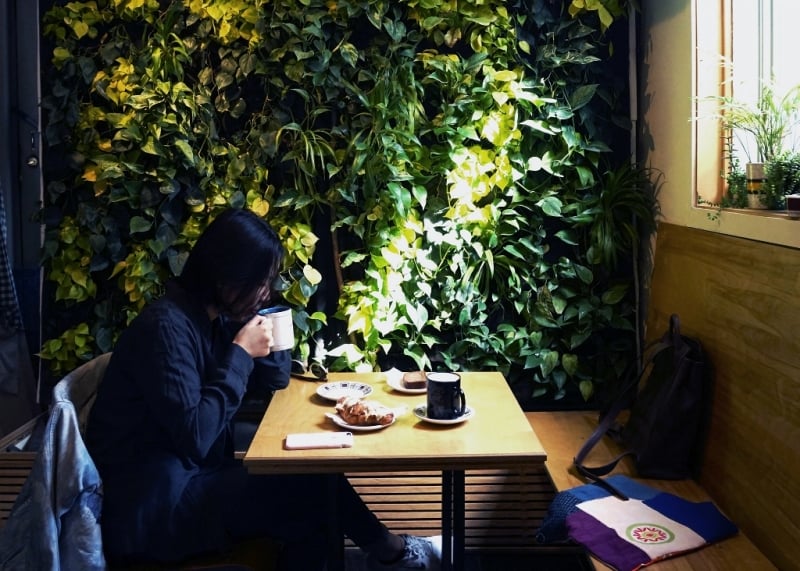 Tandem is a rare no-wifi cafe in a city crammed with wifi spots, and features a roster of local roasters, with a fresh selection of homey baked goods. Their foot traffic is slower and quieter, reflecting the more relaxed rhythm of East Toronto. Tandem was built to be about human connection, a respite from the hectic rhythms of urban Toronto, and of course, amazing coffee.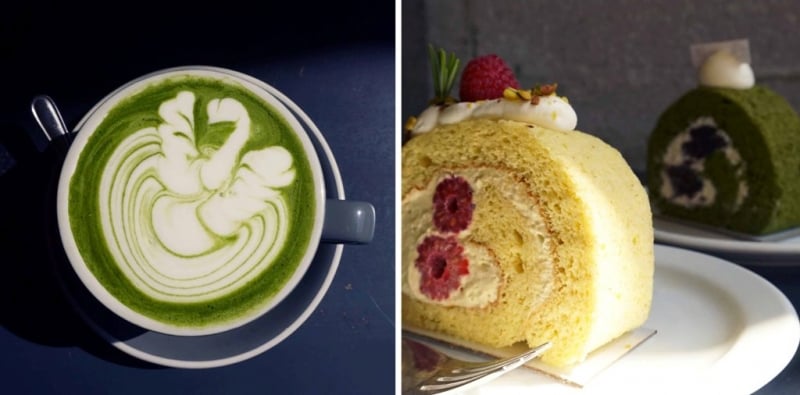 Neo Coffee Bar, which entered the scene in 2015, is helmed by Bruce Ly and Masashi Nakagome, both veteran baristas in the city. Located just off Queen East and just a 10-minute walk from the downtown core, Neo sits in a neighbourhood that also hosts the St. Lawrence Market and a George Brown College campus. Beautifully finished with wood and concrete, there are solo sitting spots, and long communal tables at the back. Besides a rotating roster of beans from overseas and some quality matcha, Neo also offers a spectacular selection of roll cakes that follow the seasonal fruit offerings of the region. They are often prepared in a small, chilled dessert room encased in glass for curious cafe-goers to watch.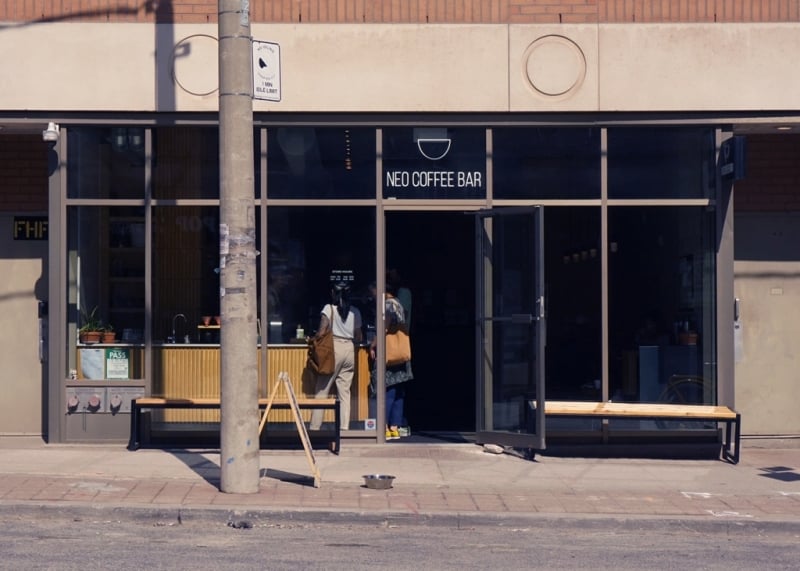 A lively and friendly space with regulars coming through for their daily coffee intake, Neo is a community-oriented space that wants to bring people together with their restful space and quality offerings. They have a larger rotating staff who are all warm and welcoming, meticulous in their craft, and happy to introduce you to everything Neo has to offer.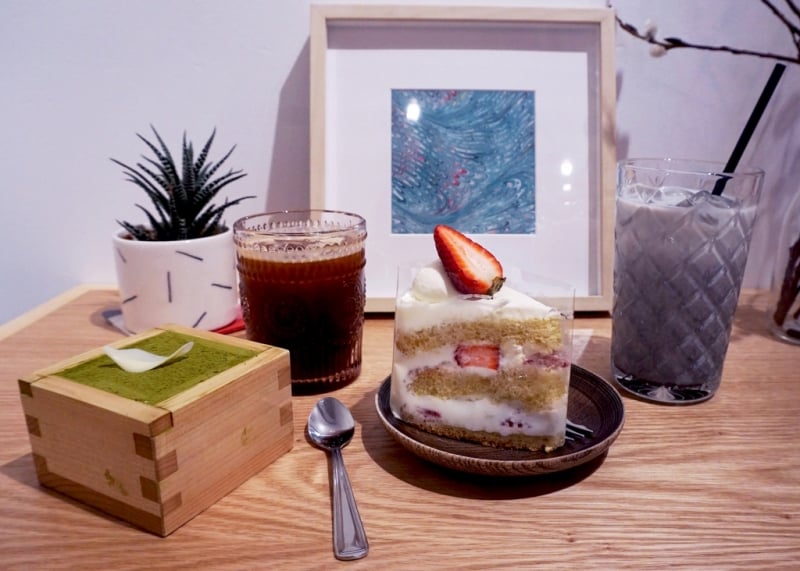 Small but mighty, Little Pebbles popped up in Kensington Market, a bustling, quirky indie, artsy neighbourhood just off Spadina in the Chinatown area of the city. Run by Dada Ahn, Little Pebbles opened its doors to a tiny walk-in cafe space in late 2016, featuring dainty Japanese-French inspired desserts concocted by Ahn herself, and coffee beans by de Mello Palheta, a local roastery. They serve a spectacular matcha tiramisu, and regularly sell out on their daifuku mochi made daily, and stuffed with a red bean paste and seasonal fruit such as mango, raspberry, and blueberry.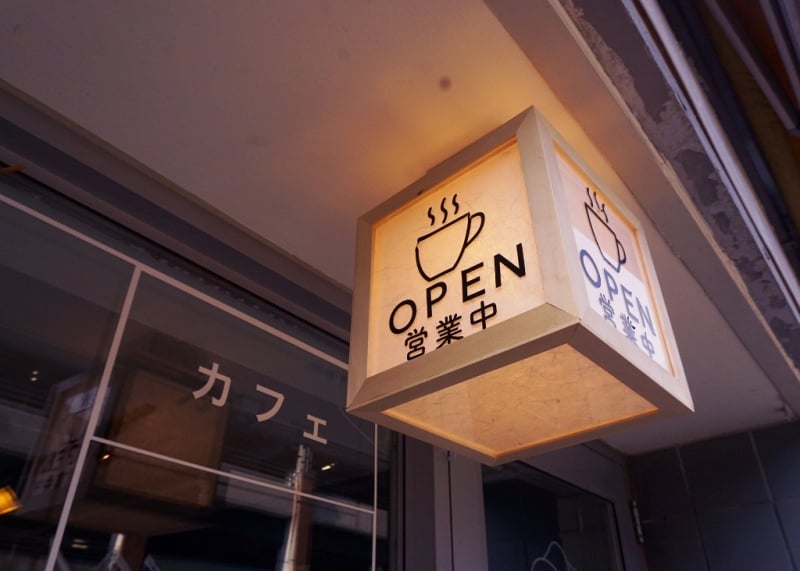 In early 2018, Little Pebbles moved a few doors down into a larger space, introducing actual seating area decorated tastefully with minimalist images.  Their selection of desserts has grown – coming to include fresh, hand-rolled croissants, and new baking experiments from the kitchen. Expanding their operations in the Kensington Market area is a testament to how popular they've grown over the last year and a half, and hopefully, they'll be able to offer their delicious beverages and desserts for years to come.
So the next time you're in Toronto and looking for a quiet place to chill out at and indulge in good coffee and Japanese-inspired delights – you know where to go.