Contributed by Pok Pok & Away.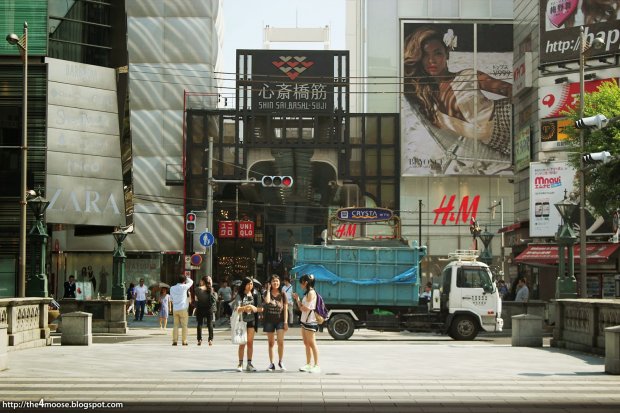 Following up on the previous post on the Japan Rail Pass, I thought I might share some of my thoughts on travelling around Japan from my past experiences to the fascinating country.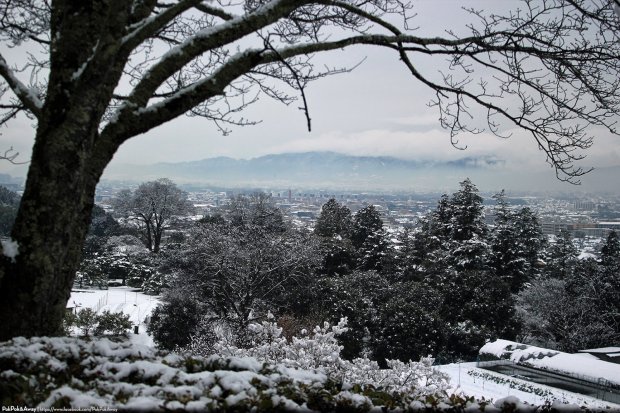 JAPAN IS HUGE
The most typical traveller to Japan often make an entry to Osaka, Kyoto and Tokyo, spending about 2-3 days in each then come to Singapore concluding that Japan is boring and that Kyoto is a "small town with nothing but temples" and Tokyo "nothing but a concrete jungle" and basically nothing much to see. In such circumstances, I think it is a real pity that one has barely seen Japan at all.
Understand that Japan is a huge country with Okinawa to the south and Hokkaido to the north and unlike Singapore, it has four seasons and you would find Japan or as matter of fact similar temperate countries like France, Italy, Germany and the United States different in each season even if it is a subtle one.
Also Read: How to Travel Tokyo on a Budget in 2015
While Kyushu, Honshu, Hokkaido and Okinawa are still within Japan, they can be quite different in several ways from the linguistics to the food offered. In short, try to see travelling beyond national boundaries?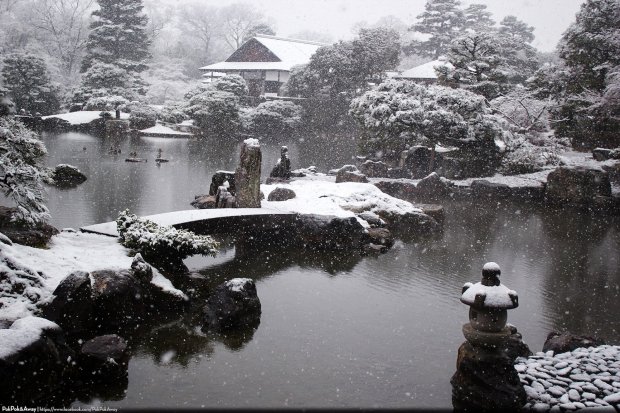 JAPAN IN A WEEK?
It is easy to get excited about going to a new place and trying to cover too much, and now that you know Japan is huge this is one of the common things to do when travelling around Japan as you try to cover almost half or across Japan within a week. Personally, not only this would meant missing out on some of the attractions off the beaten track, it means you had to increase your travel budget significantly as this is where travelling in Japan becomes expensive: transportation as covered previously.
While there are cheaper options like inter-city buses or local rail lines, these cheaper options are understandably slower, some of the overnight compared to your limited express or shinkansen options which also mean it might be a bad idea if you are pressed for time.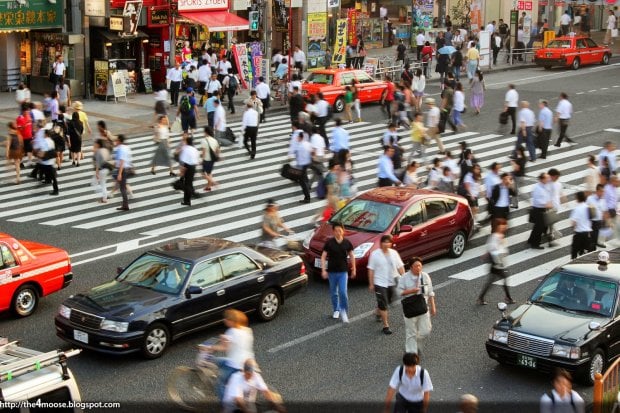 "JAPAN IS VERY EXPENSIVE"
Japanese products are understandably more expensive than its Korean or Taiwanese counterparts but sometimes the cost is exaggerated way too much and one of the reasons why some people find travelling in Japan expensive goes back to the previous point of trying to cover too much and end up spending too much on transportation which is often the most expensive part of travelling in Japan. If you are considering getting a rail pass, that is 380 SGD investment minimum and couple that with your airfare say 500-700 (SQ was about 688 SGD on a promo fare, while budget airlines could go to about 400-450 SGD), you should be prepared to spend at least 1k on this trip even before stepping on to the country itself.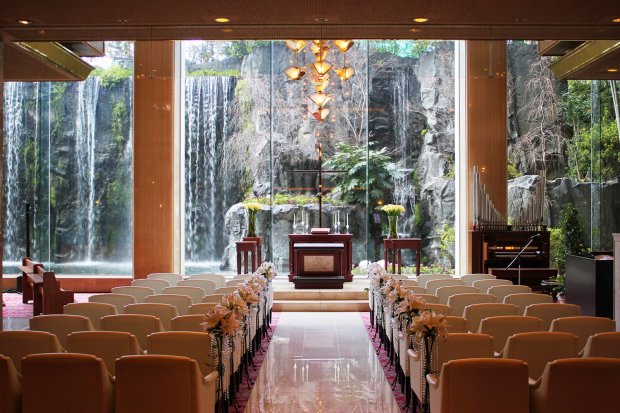 Lodging
Lodging can get quite cheap in Japan compared to Europe even in the peak of seasons like July in most cities. The rule however does not apply to Tokyo. Even so, Tokyo still has many affordable options though comparatively higher than other Japanese cities. Also take note that some lodgings tend to be more expensive on the weekends and near public holidays.
In Kyoto and Osaka for example, you could easily get a hotel within 150 SGD and hostels are even cheaper, sometimes about 50 SGD a night. In some less visited cities such as Sendai or Kanazawa, a hotel such as the Nikko range could sometimes go for less than 150 SGD a night. If travelling as a group it can be quite affordable. Furthermore, there are cheaper hotels that are not bad such as those by Toyoku Inn, Dormy Inn and Chinsun brands.
Hotels aside, there are also plenty of hostels such as the J-Hoppers and Hana Hostels, and now there is even Airbnb options. If you aren't aware, DBS Credit Card holders enjoy a slight discount through Agoda and Airbnb.
If you plan to stay in a ryokan or minshuku as a solo traveller, expect to fork out a bit more (a 1000- 2000 JPY difference minimum) as most ryokans and minshuku have rooms that are meant for 4-8 people and understandably, you will spend less in groups of 4 minimum.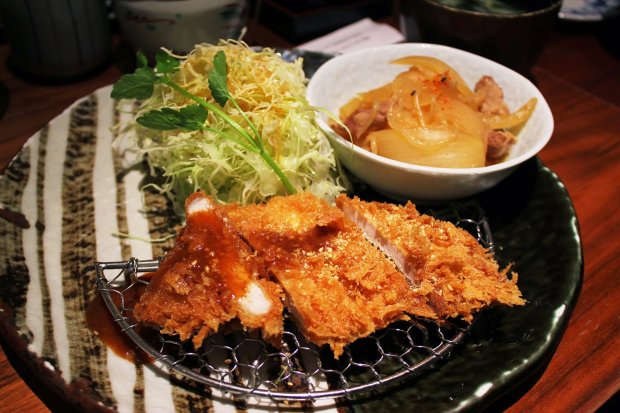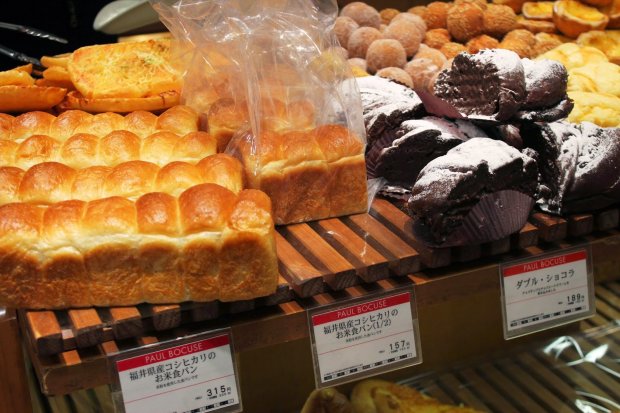 Food
Is food expensive in Japan? This really boils down to what you are looking for, fastfood chains like Nakau or Sukiya, a donburi could cost less than 800 Yen (10 SGD) and an onigiri from Lawsons, &-Eleven or Family Mart goes for 100-200 Yen (2-3 SGD). These are considered the cheaper eats in Japan.
A mid-range meal of ramen, tonkatsu or set meals could range from 800 – 2000 Yen each and the cheapest kaiseki meals cost about 4500-6000 Yen (this is the lunch kaiseki price in some of the ryotei in Kyoto, some of them are even one – two Michelin starred restaurants like Roan Kikunoi)
If you observe the above, you would realize that food in Japan is expensive if you are looking to eat certain food often such as kaiseki, wagyu (do note Kobe is just one type of wagyu, Omi, Matsuzaka, Yonezawa, Hida are worth trying too, but prepare to fork out at least 4000-8000 Yen minimum for the real thing). Sushi is normally quite expensive (ranging from 1800 – 2000 Yen minimum) even in the basements of the department stalls but you could find affordable sushi through outlets such as Sushi Zanmai.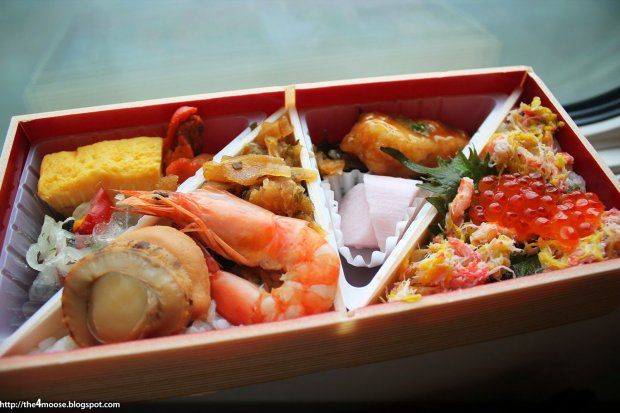 Often, the department stores such as Isetan, Takashimaya, Mitsukoshi, Hankyu, Daimaru and Matsuzakaya. (You will probably find at least one of them in each major cities in Japan.) have a basement dedicated to food alone with both local and foreign food products from Paul Patisserie to RF1 Sozai. You will be basically spoiled for choice when visiting these department stores. The best things about them is that the food can get really cheap towards the closing hours when the prices of packed food items ranging from roast chicken Chinese food to sushi or tonkatsu get slashed for clearance sometimes a 1200 Yen bento could go for 600 Yen.
For a reference of the food prices in Japan (subjected to changes):
Onigiri : 150-250 Yen (2-3 SGD)
Donburi at Nakau : 350 Yen (4.50 SGD)
Cappuccino at Omotesando Koffee : 420 Yen (5-6 SGD)
Cheesecake and Coffee at Muji Cafe : 570 Yen (7-8 SGD)
Ippudo Shiromaru Ramen with Chashu : 600-700 Yen (8-9 SGD)
Obanzai Teishoku at Tokiwa (Set Meal with Rice, Breaded Fish, Pickles, Miso Soup) : 750 Yen (9-11 SGD)
Ekiben at Aomori : 1000 Yen (12 – 13 SGD)
A light cafe meal at Nakamura Tokichi Honten in Uji : 980 – 1200 Yen (13-14 SGD)
Hamburger Steak Set in a local restaurant : 1200 Yen (15 SGD)
Tonkatsu at Katsukura : 1200 – 1500 Yen (15-19 SGD)
Teppanyaki Steak Set Lunch at Misono : 2100 Yen (26-27 SGD)
Roan Kikunoi** Lunch Kaiseki (At least 5 Course): 4200 Yen onwards. (52-55 SGD)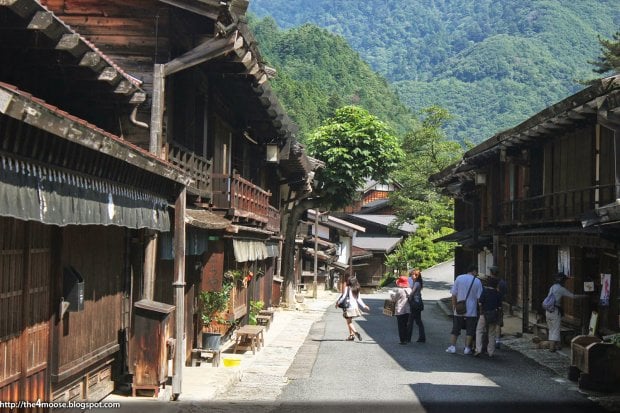 Transport
Transportation is one of the most costly expenses in Japan, but with clever planning of your routes, you could save quite a bit and make the best out of some of the value cards each city offers, before making the hasty decision to purchase a rail pass. As mentioned previously in the Rail Pass post, if your focus is in the Kansai region and you plan to spend about 4 days in Kyoto, a Haruka Icoca Card or JR West Kansai Rail Pass would suffice as they would not only cover your to or fro or both ways from Kansai International Airport to Kyoto but also offers unlimited travel on the local train lines where you could use to visit Nara, Osaka, Arashiyama and Uji in the case of the JR West Kansai Rail Pass.
As for the Haruka Icoca Card, it is like an ezlink card, but the value that this card gives is that you have a huge discount to the to and fro travel between Kyoto and the airport and at the same time be able to use the deposit in the Icoca on the private railways connecting Kyoto to Uji and Kurama north of Kyoto. You could refer to the previous post on rail passes.
Besides train passes, there are also the one day passes for buses, trains or both. However, I normally get the bus pass which is about 500 Yen for Kyoto which is easier to get its value back after 3 – 4 bus trips that allows me to visit Higashiyama and major sights like Kinkaku-ji and Ryoan-ji easily.
Also Read: Japan's Train Lines Simplified: Tokyo JR, Metro & Subway Guide
Why is Travelling Japan Expensive Then?
One other variable spending for Japan and most likely the reason why two individuals can go on the same 10D9N trip but one only spent 1900 SGD, while the other spent 3000 SGD is shopping and snacking.
This is where the expenses start counting and it is easy to understand why. If anything, the Japanese are really good at packaging their products so well that one couldn't resist getting them.
In Kyoto, a box of Malebranche Matcha Biscuits (exclusive to Kyoto) will set you back at a staggering 648 Yen to 3888 Yen each (5 pieces and 30 pieces respectively). Likewise in Hokkaido, a box of Shiroi Koibito 18 pcs White Chocolate Biscuit would be 1142 Yen and the famed Tokyo Banana cost about 1029 Yen for a box of 8. Grab a couple of these you will find yourself easily spending at least 40-60 SGD just getting the confectionery alone.
I remember getting two boxes of Malebranche Matcha Biscuits at about 20 SGD each. It comes in a special metal box only found at the Kiyomizu-dera branch. It was meant for two of my friends who didn't bother to meet up even when I went to their places to pass it to them. If you have such friends, just save it for your family or yourself. You could spend the precious yen on other things instead 😉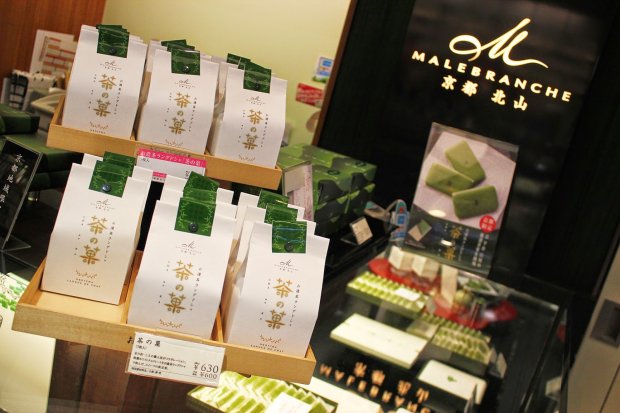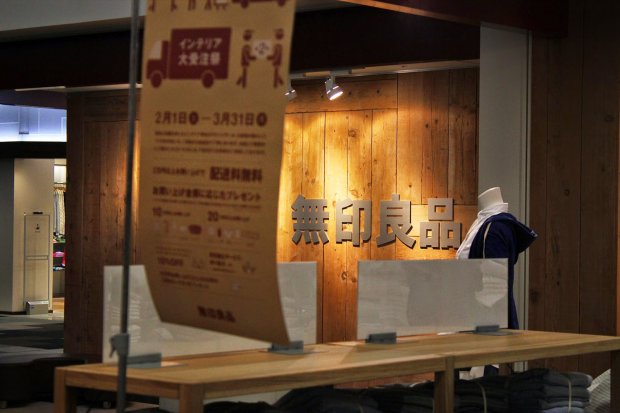 One important reminder though, when buying such food items, you have to buy them towards the end of the travel because most Japanese pastries and confectionary expires within 1-2 weeks.
Basically, it is the shopping that is going to cost quite a bit and it is the same with travelling to other parts of the world especially where the cost of living is higher. Hey Swiss macarons or leckerli  ain't cheap too!
Nonetheless, this is where you determine the value of the stuff you bought, perhaps it is cheaper than getting it in Singapore like Royce chocolates or Muji products or perhaps you can't get it in Singapore or it could be just simply that you like it then go for it 😉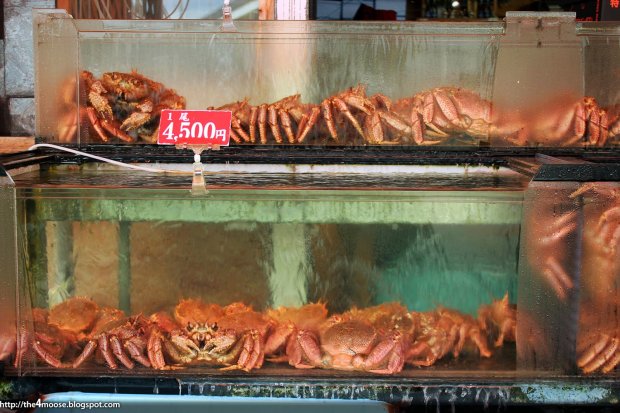 Although my rule of thumb when purchasing stuff in Japan is to turn around the item and check for this label : "日本製". Expectedly, you will find that products with this label with be about 20-50% more expensive than say the China-made ones.
Do take note that the tax has increased this year so don't be surprised to see a slight mark up on the stuff you see in Japan.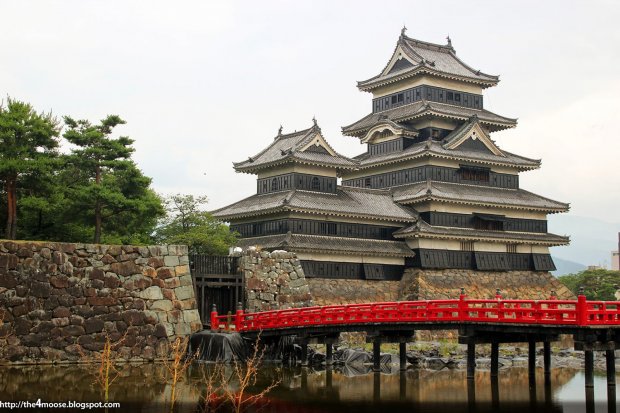 The Miscellaneous Expenses
Looking at the core spending, the other variable that contributes to the spending in Japan is admission fees and the associated transport costs. While most attractions tend to charge about 200-800 Yen each for entrance fees such as the temples in Kyoto like Kiyomizudera or Gingakuji, some places can be quite expensive especially museums if you are going for the full package that includes the temporary exhibitions, it could go up to the 2000 plus yen.
Furthermore, some attractions are only accessible by certain means that the Japan Rail Pass often doesn't cover like cable cars etc for the Tateyama Kurobe Alpine Route or the cable car at Shin-Hotaka in the Japanese Alps. Hence, it is important to leave a certain buffer and also decide what kind of sights you are interested in which would determine the buffer when you plan your budget for travelling in Japan.
Other expenses could be a day pass to an onsen (ranging from 500 – 2000 yen, sometimes including a bath towel) or mineral water that cost about 80 -250 Yen (1-3 SGD).
To find information about the attractions you want to visit the transport costs as well as admission fees, Japan-guide.com is a useful reference.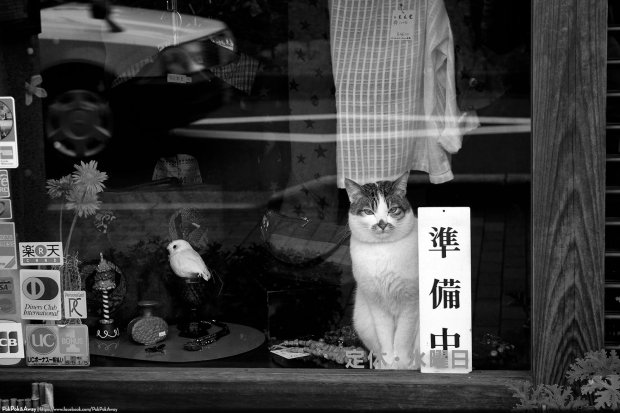 I do not consider myself to be a budget traveller, as sometimes I would be willing to pay a bit more for comfort or cutting down on the time spend on commuting around and focus on the exploring instead. However, if you are a person who spends very little on shopping and do a bit of research to get some lower-lodgings and spends very little on food as well, it is not entirely impossible to travel to Japan on a budget less than 1500 SGD for a week or slightly more.
Travelling to say Kyoto for 10 days with a few day trips to Nara, Osaka and other parts of the Kansai region and spending less than 1800 SGD to 2000 SGD while indulging in some local cuisine is possible too.