Located in Kyoto near Kitano Tenmangu Shrine, a simple cafe called Cafe de Monca boasts of a homely ambience made all the more charming by its resident Golden Retrievers. No, this isn't a dog cafe; it's merely a place where you can get a strong coffee fix, maybe a slice of cake, and hang out with the Golden Retrievers that belong to the cafe owner!
Also read: This Tokyo Pig Cafe Allows You to Play With Micro Pigs in a Refreshing Farm
The Golden Retrievers in a Kyoto cafe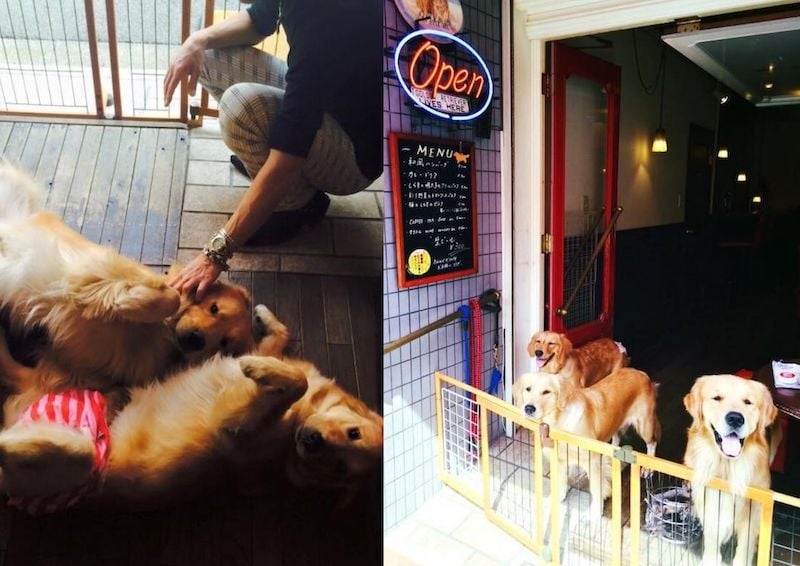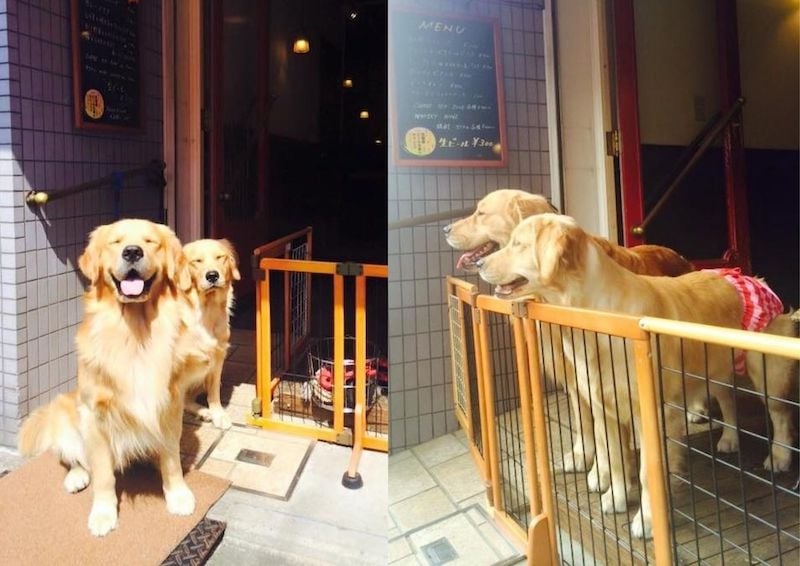 According to recent customers, there are usually three Golden Retrievers in the cafe who are all very well behaved and like to lie down at your feet. They may get curious about your food and juice, but they'll leave you to enjoy your meal for the most part. Based on the Cafe de Monca Facebook page, it looks like the owner has more than three Golden Retrievers. They even post photos of their outdoor adventures as a family!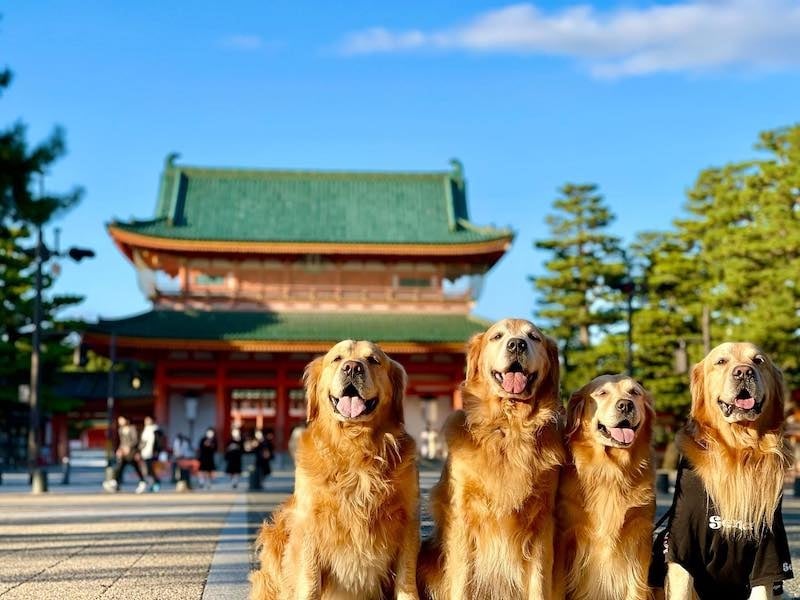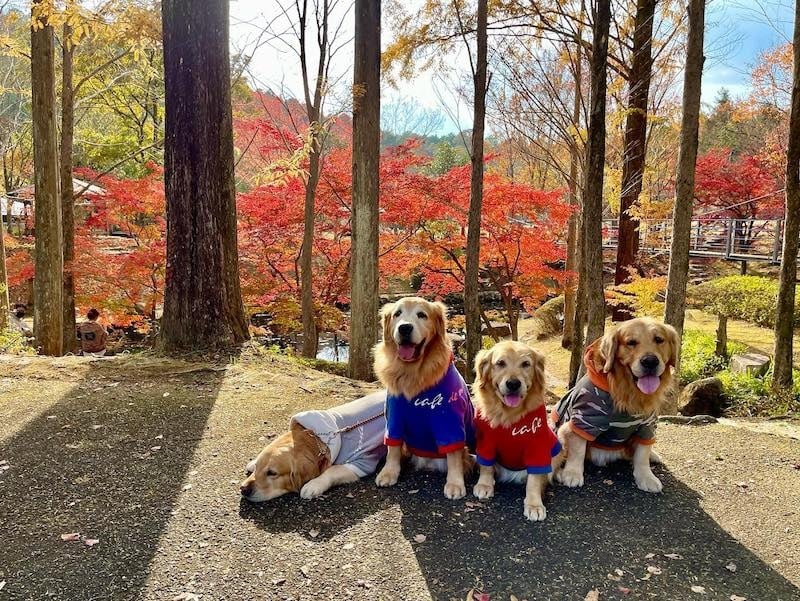 The cafe itself offers a range of dishes, from bread and rice meals to pasta and desserts. It isn't a bad place to purchase drinks to your taste either. They sell selections of coffee, tea, juice, wine, brandy, and cocktail to cater to any time of the day.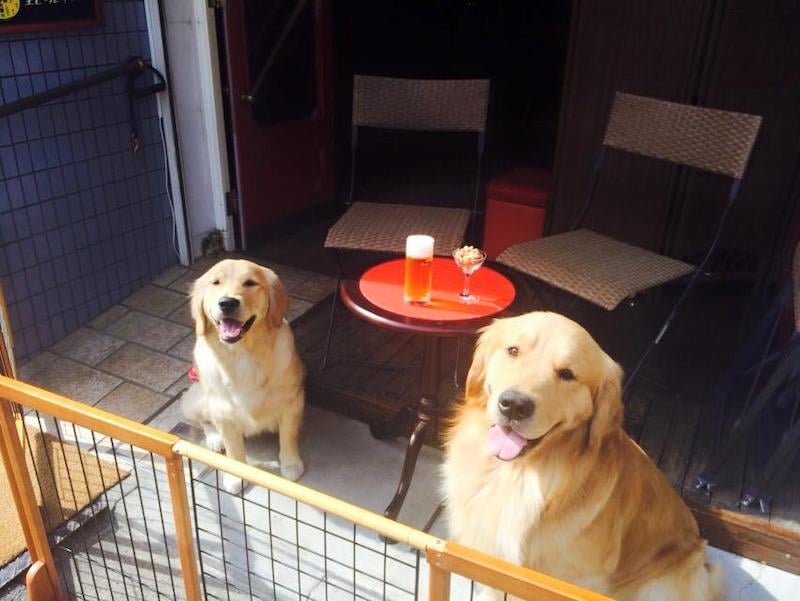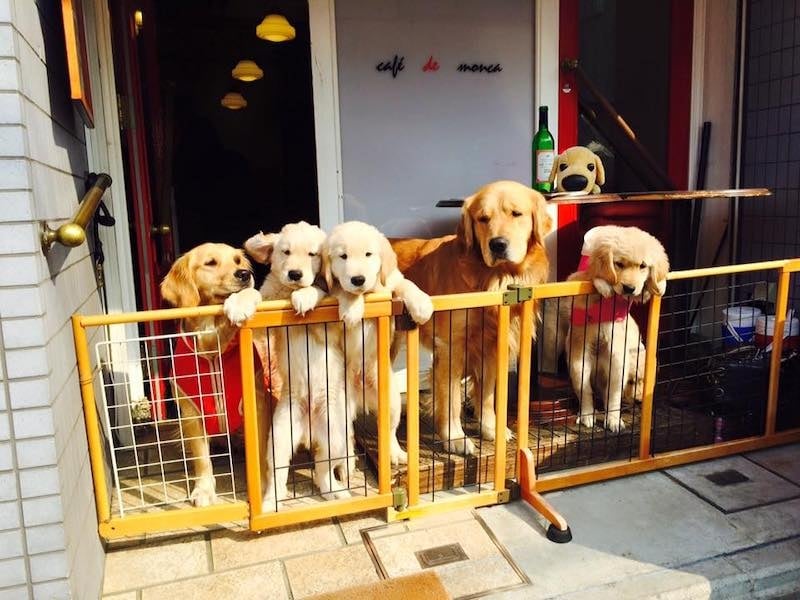 The fact that Cafe de Monca's owner didn't make this a dog cafe actually works better for dog-loving customers, as there's no entrance fee or a time limit you can spend with the Golden Retrievers. However, the cafe does require reservations in advance, and you can book your slot via Cafe de Monca's Facebook or Instagram page. 
According to their Instagram, Cafe de Monca is open on Wednesday to Friday from 11am to 8pm, and Saturday to Sunday from 10am to 8pm. 
Also read: The Bear Paw Cafe's Charming Way in Employing People Struggling With Mental Health
Isn't this one of the cutest cafes you've seen in Japan? We can't wait to finally go back just to experience this quaint Kyoto cafe filled with Golden Retrievers. Share your photos with us on Facebook if you've ever been to similar cafes during your travels!
---
All images credited to Cafe de Monca | Official Facebook Page