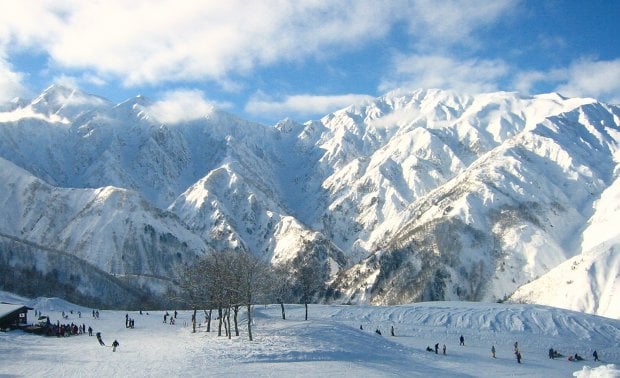 When you think budget, you tend to think that you'd have to sacrifice on quality. Not here. Not in Hakuba, where the skiing conditions are some of the best in not only Asia, but in the world. Set in the mountainous Japanese Alps, it offers breathtaking scenery on clear days but more importantly, dry powdery snow for everyone. Amateurs and experts, first-timers and enthusiasts all flock to Hakuba not only for the pristine powder snow conditions (more than 11m of snow in a season) but also equally important, the abnormally lengthy snow season (from mid-November till first week of May).
Also read: 16 Things to Do in Japan This Winter
Why Hakuba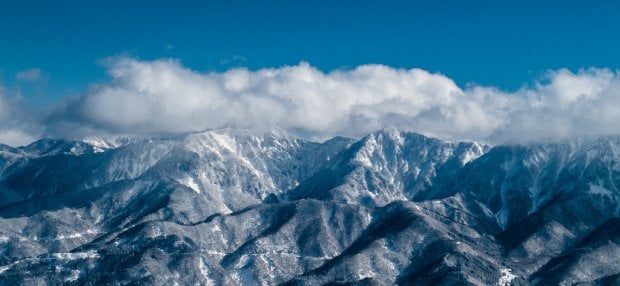 View from the top of the Japanese Alps
Hakuba burst onto the scene when Nagano hosted the 1998 Winter Olympics, and Happo One was where the alpine skiing events took place. The Hakuba Valley is part of the Japanese Alps and is home to 10 ski resorts with over 200 total runs, which means that you are spoilt for choice. Even if you stay for a week, you could spend one day at every resort and still not have covered them all!
When to go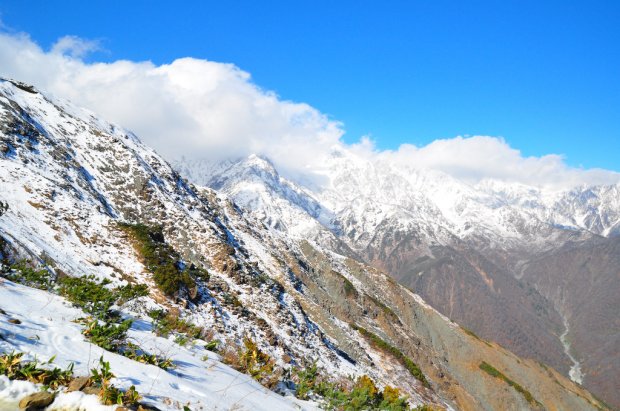 We would highly recommend the shoulder season in Hakuba which is during the month of March. Not only does the crowd start to thin out significantly which sometimes leaves you the entire run to yourself, the snow conditions remain excellent. With a plentiful supply of powder snow and clear blue skies, it certainly provides the opportunity for some of your most memorable skiing days ever to be had. Given that most of the school holidays in nearby countries end in February, you can also expect discounts and savings on accommodation and other charges.
Which Ski Resort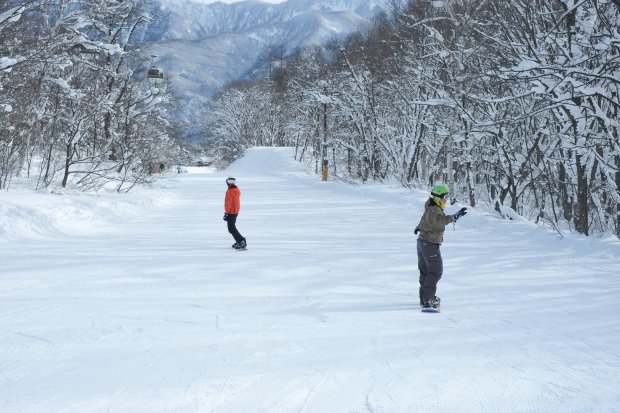 You really can't go wrong with whichever ski resort you choose to go to, you can always talk to the locals or your hosts and see which slopes have been having good snow conditions. We like to recommend Hakuba 47/Goryu for snowboarders as the runs there tend to be very wide, giving boarders ample space to perform smooth wide turns and it has a very good mix of beginner, intermediate and advanced runs. Though Happo One is the most renowned resort because of its status in hosting the Alpine downhill events during the Winter Olympics, it can get quite crowded at times, and is more suited for the skiing crowd in general.
How to get there
We found flights to Tokyo from SGD 564.90 round-trip on Malaysia Airlines. Do check for cheaper deals via promotions every now and then, especially on budget airlines like Scoot.
Transfer costs
From Narita to Shinjuku 4000 Yen round-trip (SGD 45), on the rapid express N'EX Tokyo Train. It is the fastest and most comfortable way to Shinjuku.
For the Shinjuku to Hakuba leg, there is a direct highway bus you can take from Shinjuku station, a round-trip will cost you around 8700 yen (SGD 100).
Also read: Japan's Train Lines Simplified: Tokyo JR, Metro & Subway Guide
Equipment Rental
A 3-day equipment rental, inclusive of ski/snowboard and boots, will set you back around 9000 yen. (roughly SGD 100) If you are an enthusiast, you should consider getting your own equipment as it will pay for itself in rental fees in no time at all.
Tip: Head to the Jimbocho district in Tokyo where tons of off-season equipment are sold at hugely discounted rates.
Lift Passes
Set aside slightly more than SGD 100 for this. It is usually around that price but if you travel in shoulder season (March), there are usually good discounts to be had.
Tip: Check with the hostel you stay at as they generally have some season passes on hand that they'll loan to you at a discounted rate.
Accommodation
Stay in a 4-person dorm at the conveniently located Mt Hakuba Backpackers Hostel for only 3000 yen (SGD 34) to get the opportunity to make new friends and perhaps new ski buddies! Skiing and snowboarding are activities that are enjoyable alone but always significantly more fun with good company.
Food and Drinks
There are tons of restaurants and bars open for business in Hakuba during winter season, especially around the area of Echoland, so you will be spoilt for choice and where you choose to go will largely depend on your budget. From some of the freshest sashimi you'll get at Kikyoya, to cheap eats at the various izakayas (local watering holes), ultimately your stomach and its urges is going to control the budget on this one.
Tip: Get your beer at the grocery stores to save on the mark-up that most restaurants impose on alcohol.
Total Budget: < SGD 1200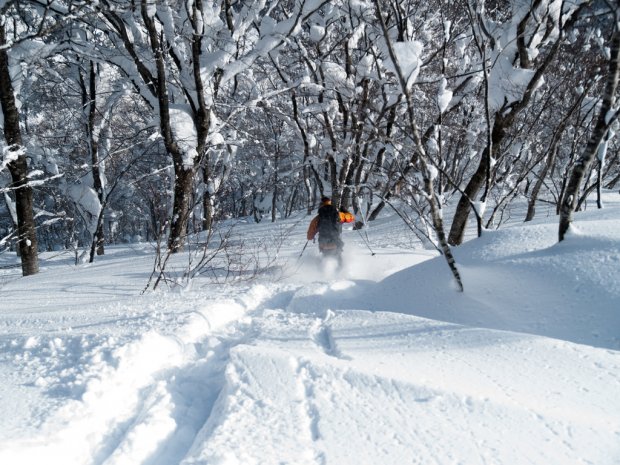 If you're reasonably careful about your food and drinks budget (i.e. only treat yourself once or twice), you should be able to make a week-long ski trip to one of the best powder spots in the world with a total cost under SGD 1200.
Also read: How to Travel Tokyo on a Budget in 2015
Got more tips for budget skiing in Japan? Share it with us in the comments section below!