Anyone who has spent months being forced to work from home can understand that it can eventually get tiring. To some, even more so than going to an actual office. But with accommodations that let you stay long-term, which now come in excessive numbers on Airbnb, it seems there's hope for current and wannabe digital nomads.
Here's the thing, though — not all listings on Airbnb have WiFi speed that doesn't even come close to what your job requires. Because of this, Airbnb, the world-famous online marketplace for vacation rentals, has upgraded its features to specifically display a listing's Internet situation. That way, guests can choose an Airbnb where they can truly maximise their so-called workcations.
Also read: 10 Airbnb Pros and Cons You Need to Know for Your Future Vacations
Don't let bad Internet ruin your next Airbnb experience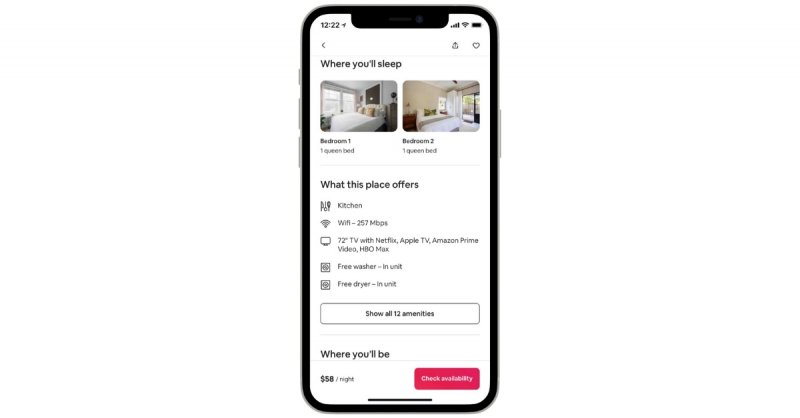 "As the growing flexibility to work and live from anywhere continues, being able to determine a listing's WiFi speed before booking is a must-have for digital nomads, remote workers, road schoolers, travelling families, gamers, and creatives alike," Airbnb explained, adding that "fast and stable Internet is more important than ever."
Among guests, you can check an Airbnb's WiFi speed by simply going to the listing's main page. You should be able to find the information in Mbps just under the What this place offers section, along with other key features or descriptions of the accommodation. If it's not up to par with what you're looking for, then you can instantly skip the listing and move on to the next. This further eliminates the need to chat with an Airbnb host.
As for hosts, this is still different from being able to add the speed details manually after running your own test in a separate mobile app. In this Airbnb feature, you can use the platform's easy and efficient in-app solution to avoid doing everything by yourself. Using M-Lab's open-source software, the feature likewise tells you which applications your Airbnb's Internet speed is suitable for.
Also read: 16 Best Countries with Long-Term Visas for Digital Nomads
How to test an Airbnb's WiFi speed via the Airbnb app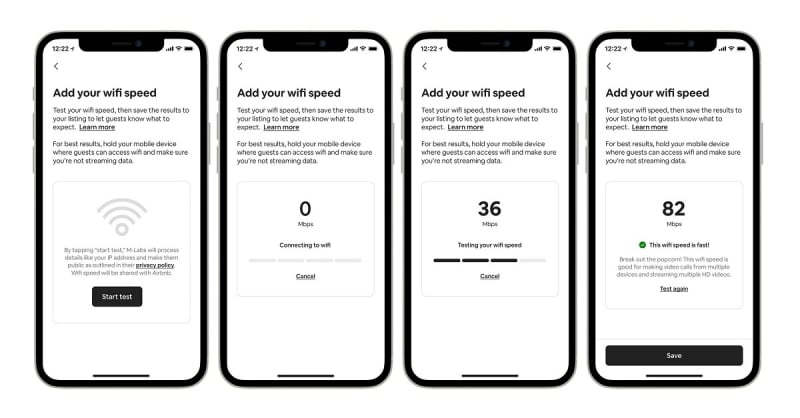 Note that the feature is available only in select countries and regions. If they don't show up on your app, that means your current location doesn't have access to it yet, or you need to update your Airbnb app. For hosts who want to start using the WiFi test for their listing, you'll only need to follow these steps, as lifted from Airbnb's website:
1. Tap Profile and then tap Switch to hosting.
2. Tap Listings and tap the listing you want.
3. Under About the listing go to Amenities.
4. Next to Popular, tap Edit.
5. Go to WiFi, tap Add your WiFi speed.
6. Run the wifi test and then tap Save.
"Hosts can test their listing's connection speed right within the app, and easily have their WiFi speed information posted on their listing page, making their listings more appealing to guests looking for connected stays," Airbnb added. To know more about how to check an Airbnb listing's connection, visit Airbnb's Help Center here.
---
Information extracted from a press release issued by Ardent Communications on behalf of Airbnb.