Although I've only stayed in a handful of Airbnbs on my travels, I can say that each Airbnb offered unique and interesting experiences that made my adventures more meaningful and memorable. From sleeping in a simple apartment unit in Tokyo to a cosy townhouse in Brooklyn, I was able to note the differences in culture and style that reflected even within the four walls of my lodging. 
While Airbnbs that are perfectly tailored to one's preference do exist, no Airbnb is perfect. The experience of staying in one will entail pros and cons you have to be ready for. Some people are too suspicious of the pleasant experiences Airbnbs can offer, while others assume that most Airbnbs are always cheap. I get where these notions come from, but there's really more to Airbnbs than what meets the eye. So, be prepared for anything and take these Airbnb pros and cons down!
Airbnb pros
1. Your choices are endless
What I like most about Airbnb is the experience and process of checking or going over the plethora of options available on their website. In countless destinations, there's a wide selection of homes for you to choose from — you can even customise your searches! 
All you have to do is filter accordingly; this will make it easier for you to check out property types like apartments, bungalows, lofts, cabins, cottages, etc. If you're not interested in booking such accommodations, you can't deny how tempting it is to just gawk over these various dreamy listings. Plus, you can always bookmark them for future travels. 
Another bonus that Airbnbs have to offer is their local flavour, especially when the interiors of your Airbnb are decorated to embody your destination's culture. Imagine coming back every day to a place that perfectly complements your cultural itinerary like a traditional Japanese home in Tokyo or a treehouse lodging in Bali. Now, that's a place you can put your feet up while milking your holiday! 
2. Airbnbs offer value for money
Out of so many Airbnbs listed on the website, you're bound to chance upon one that's significantly more affordable than the hotel you're eyeing in your chosen destination. After all, Airbnb was launched with the idea of giving travellers cheaper yet cosier alternatives than the usual hotels, resorts, and boutiques. What's important is that you book early and ahead of anyone else who's thinking about booking the listing around the same date!
Tip: Don't expect Airbnbs to be dirt cheap, especially when you're after an Instagram-worthy accommodation. More on this later. 
3. More often than not, hosts are pretty hospitable
Personally, I haven't experienced an Airbnb host that was rude, inhospitable, or cranky. I've only experienced hosts who gave us some peace and quiet while leaving us to our own devices or the bubblier ones who don't mind greeting guests at the door. They often ask if everything seems to be to your satisfaction and make themselves available in case you need anything else. This quite simply makes the Airbnb experience all the more comfortable and feel closer to home. 
Tip: It's always a good idea to check the reviews of the Airbnb to get some insight as to what the host is like!
4. Thanks to your host, insider tips will be more accessible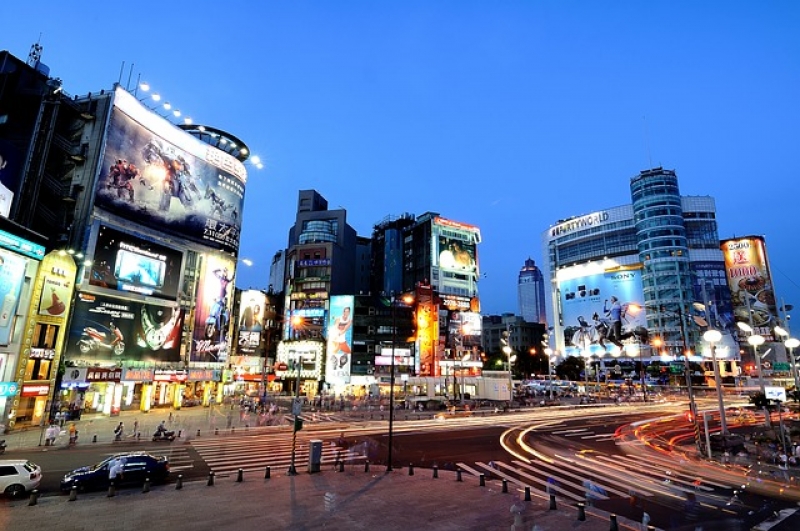 If you're lucky and you get a host who opens a line of communication past the formalities of booking and checking in your Airbnb, you now know a local who can easily give you insider tips about the city or town that you're in. No need to ask a hotel concierge when your host knows the best places to eat, shop, and explore, right?
5. Airbnb protects the best interests of guest and host
On this list of Airbnb pros and cons, this is probably the most underrated of all. Aside from laying out reservation and booking procedures in detail, Airbnb also answers a lot of questions on their website regarding payment, communication with hosts, and even warns you of possible scams you might encounter.
When guests finally arrive at their booked Airbnb, the company even withholds your payment until 24 hours after check-in before sending it to the host. This is to ensure that everything, for both guest and host, is as expected. Read more about Airbnb's helpful procedures here.  
Airbnb cons
6. Some Airbnbs require a minimum length of stay and fees
Now, let's continue from my previous point about how Airbnbs don't always come cheap. Aside from the lavish Airbnbs that are naturally listed at a higher price, some of them also require a minimum length of stay. So, let's say you've found a cool Airbnb priced at US$97 per night like this Airbnb villa in Bali.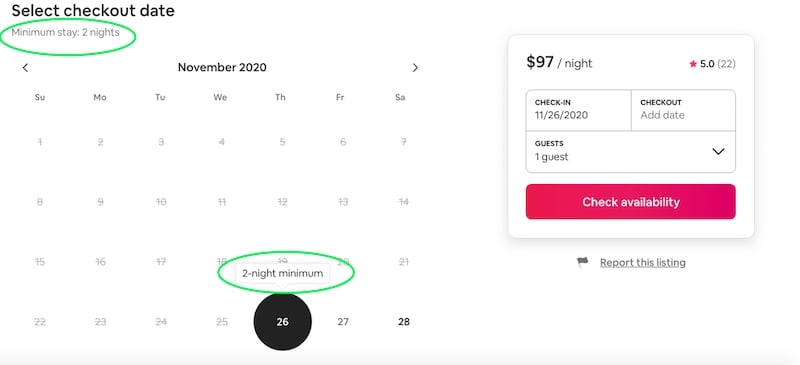 This doesn't sound that bad at face value but a minimum length of stay, which is usually two nights, will appear if you haven't punched in a checkout date. Add the service fee to the mix and you might find yourself having second thoughts.
7. Most two-storey Airbnbs don't have elevators
This one often goes unmentioned in other Airbnb pros and cons articles you'll see online. 
I believe I've experienced at least one Airbnb that had two sets of stairs with zero elevators, and I gotta say — it was so stressful carrying all my luggage (suitcase included) up all those steps! In hindsight, I should have anticipated it. 
What do you expect? Unless you've booked a hotel or boutique Airbnb, then chances are you'll have to muster enough energy to carry all your belongings on a flight of stairs in case your accommodation is on the second floor or higher. Although you'd only be doing this when you arrive and when you leave, it's as inconvenient as it sounds. More so if you plan to shop to your heart's content during your vacation. 
8. No room service, either
That said, another Airbnb con is the fact that these establishments don't have room service, A.K.A. someone to help you carry your heavy suitcase to the second floor (yes, I'm ingraining this in everybody's heads!). What's more, if you're the type who likes your room cleaned up while you're out exploring the city, you'll have to do this on your own before heading out. 
Because if you haven't pieced it together by now, no one's going to clean up after you, lest you opt for a hotel Airbnb where there's a concierge, room service, and staff at your beck and call. As for complimentary breakfasts? You can kiss that goodbye. Even the cosiest home Airbnbs that offer breakfasts are few and far between, if not nonexistent. 
Tip: On the bright side, most home Airbnbs feature a functioning kitchen where you can cook and save money rather than always eating out!
9. Airbnb photos aren't always what you'll see in real life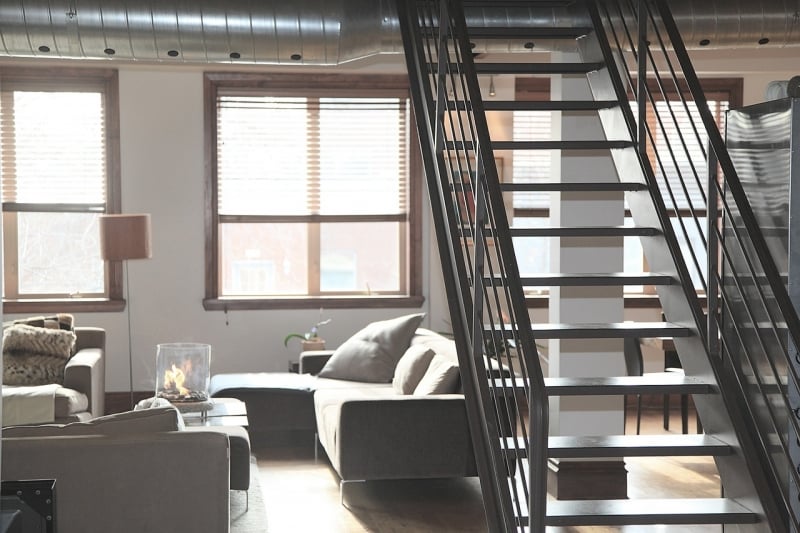 Thankfully, most Airbnb listings have accurate depictions of what their property looks like. But every now and then, you might encounter an Airbnb that doesn't look as pretty or spacious as you expected. Filters and camera angles can cheat your impressions of Airbnb properties. Although I haven't heard personal accounts reporting severe differences between photo and property, I've definitely heard stories about guests being underwhelmed or slightly surprised (in a bad way) at the Airbnb they saw in person. 
A good rule of thumb would be to read through the reviews of the Airbnb and see if previous guests have commented about any misleading photo or promotion. Don't let this discourage you though, Airbnb hosts are often transparent and responsive, so misleading listings are pretty rare now. 
10. Airbnb is illegal or highly restricted in certain places
We're no strangers to the fact that Airbnb isn't allowed in certain countries and cities. Singapore is probably the first nation that pops up in everyone's mind when it comes to strict policies. While Singapore doesn't have a specific law prohibiting Airbnbs, it does have housing laws which the very nature of Airbnb violates. 
For one, flats for rent can not be rented by tourists, and private properties can only be rented for a minimum of three months — not exactly a safe choice for travellers who are only visiting for a shorter period of time. Still, you'll find Airbnb listings in Singapore but you'll have to book at your own risk. 
Jersey City is another example of a popular destination that has Airbnb restrictions in place. According to Passive Airbnb, the city had a referendum in November 2019 that restricted hosts to rent out only a portion of their property; furthermore, the host must be in the premises during the guest's stay. This means that guests won't be able to rent out an entire property and that they won't have the 100% privacy they'd usually get in other Airbnbs. 
Meanwhile, Japan also placed strict rules for Airbnb owners to abide by. In June 2018, 80% of Japan's listings were pulled from the site because its government now requires hosts to register their properties. In addition, Japanese hosts are only allowed to rent out their property for a total of 120 days per year. 
There are more destinations with similar restrictions such as Thailand, New York, and Amsterdam. Be sure to do your research beforehand so you're fully aware of what you're signing up for. 
Also read: 10 Nature Escape Airbnbs Near Kuala Lumpur For a Refreshing Getaway
As my last insight, I'd say that the pros normally outweigh the cons. You just have to be a forward thinker. On that note, I hope this list of Airbnb pros and cons enlightened you and will serve as a guide to your future travels. Enjoy your Airbnb experience!