Gangwan-do is known for its mostly mountainous terrain. This makes it a region scarce in natural produce, but superb for thrillseekers, as it is here that you can find some of Korea's most famous ski parks. There's also a seemingly endless stretch of coastline that goes all the way to the North Korean border, which means that throngs flock here in summer for a slice of coastal Korean paradise. Beyond the beaches and the snow, here are six more things to check out when you're in Gangwon-do.

Also read: Gangwon Day Trip Itineraries from Seoul: One for Every Kind of Traveller!
Find out about Korea's most famous phalluses
The Penis Park is an infamous, although highly unlikely landmark in Samcheok. For such a quiet and quaint area, a park of more than 50 phalluses taking various forms is not something you'd expect to find. The park is tied to local folklore around a drowned virgin and a fisherman who sought out her spirit by exposing himself. As risqué as it sounds, it's still great fun, and will take you about 30-45 minutes to cover the entire display.
Take to the slopes in Pyeongchang
The sleepy Gangwon-do town of Pyeongchang shot to global stardom in 2018 as the host city for the Winter Olympics. With the global event came world-class facilities, and although there wasn't much to speak of until a few years ago, you can rest assured that you'll be getting the best there is to offer. Some resorts offer amenities like heated pools, floodlights and gourmet restaurants. You might not have the same experience as you would, perhaps, in Europe, but the rush is just as thrilling and you'll leave wanting more of the slopes and the Korean hospitality.
Nami Island
Nami Island is named for the Joseon Dynasty General Nami, whose grave is said to be located on the island. It's a short 63km drive from Seoul but still falls within the Gangwon-do province, making it a lovely day trip for families and couples who want to get out into nature and meander along the picturesque poplar tree-lined paths. Water babies are bound to enjoy themselves here, as you can partake in motorboating and waterskiing.
Get crafty in Gangneung
Drinking craft beer might not seem like a particularly Korean pastime, especially when soju and makgeolli reign supreme in these parts. The Budnamu Brewery in Gangneung, however, is definitely worth your time if only for the adventurous names like the Ojook Stout or the Daegwallyeong Pale Ale. You can make it a boozy dinner or lunch if you're in the mood, as there's a great variety of food options to accompany the wide range of beers.
Seoraksan National Park
Seoraksan comes alive in the mid-summer months, when warmer climes make for perfect hiking conditions. Autumn, too, is absolutely stunning as the leaves change colour to deep, rich shades of orange and red. Nature enthusiasts are bound to enjoy it here as the park boasts lush, dense vegetation, magnificent waterfalls and some eye-catching rock formations.
Also read: The Most Popular Cities in Gangwon Province: Highlights & Things to Do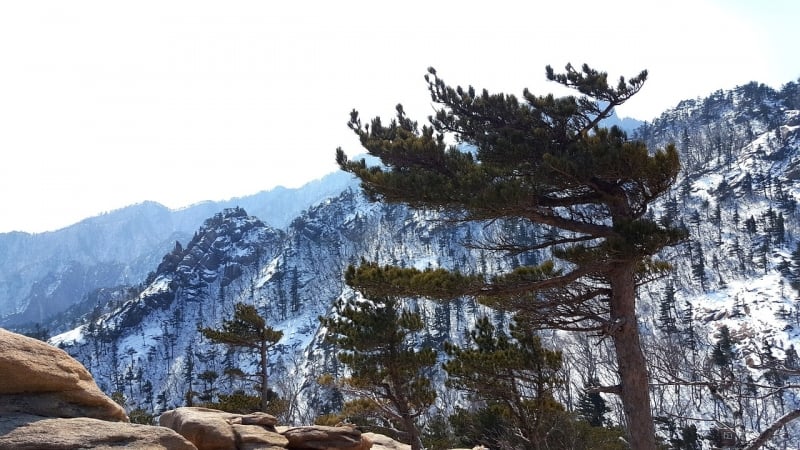 Visit the DMZ Museum in Goseong
Although tensions between North and South Korea have dominated global headlines in the past few years, this painful conflict dates back years to 1945, when unification efforts between the two regions failed. The DMZ Museum is a hopeful reminder that the two powers can, one day, come together. The Goseong Unification Observatory is a surreal experience in itself, as it affords views of the North Korean coastline – an extremely volatile region, but one that hasn't seen any shots fired in decades.