To kick off our travel goals this 2022, some of us here at TripZilla travelled from Malaysia to Singapore for a well-deserved getaway. Our chosen vacation spot? Resorts World Sentosa, where luxury hotels, exquisite restaurants, and world-class attractions await! 
With so many amazing attractions and experiences, there's no need to choose between full-on relaxation and adrenaline-packed activities. Why should you, when you can have the best of both worlds? Hence, we spent three days and two nights making the most out of it and here's how our vacation went! 
Find out why Resorts World Sentosa is the perfect destination for every type of traveller!
Day 1: Huge treats, thrilling rides, and underwater adventures
Checking in at Equarius Hotel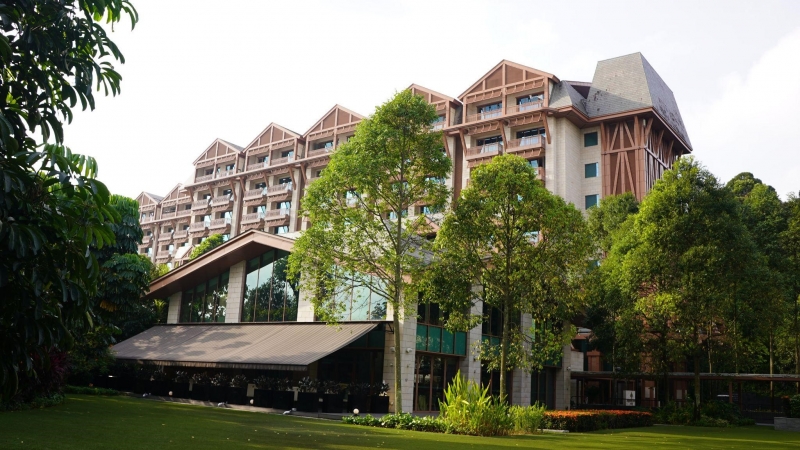 One thing we really liked at Equarius Hotel were the huge glass panels that let in plenty of natural sunlight, which instantly elevated the hominess of the hotel for us. Our Deluxe King Room comes with a balcony that offers a panorama of lush greenery and the freeform pool (more on that later). 
First stop: Universal Studios Singapore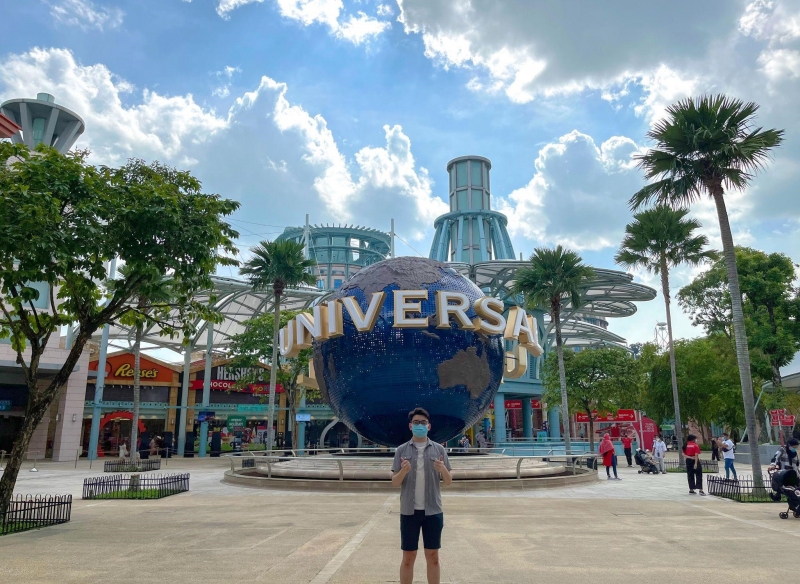 The very first thing that we did at Resorts World Sentosa was, surprise surprise, visit Universal Studios Singapore!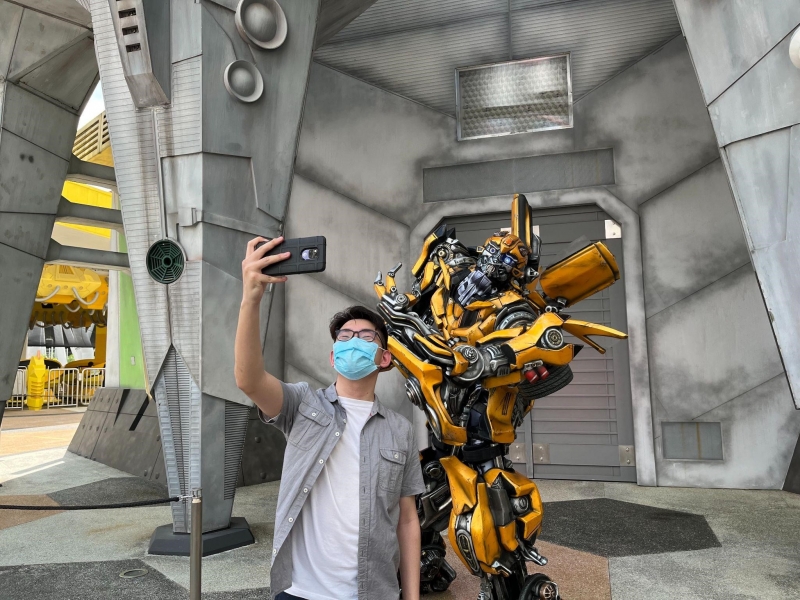 We spotted some of our favourite stars walking by, such as the Minions from Illumination's Despicable Me, Bumblebee from Transformers, and our friends from Sesame Street. Naturally, we had to say "hi" and have our photos taken!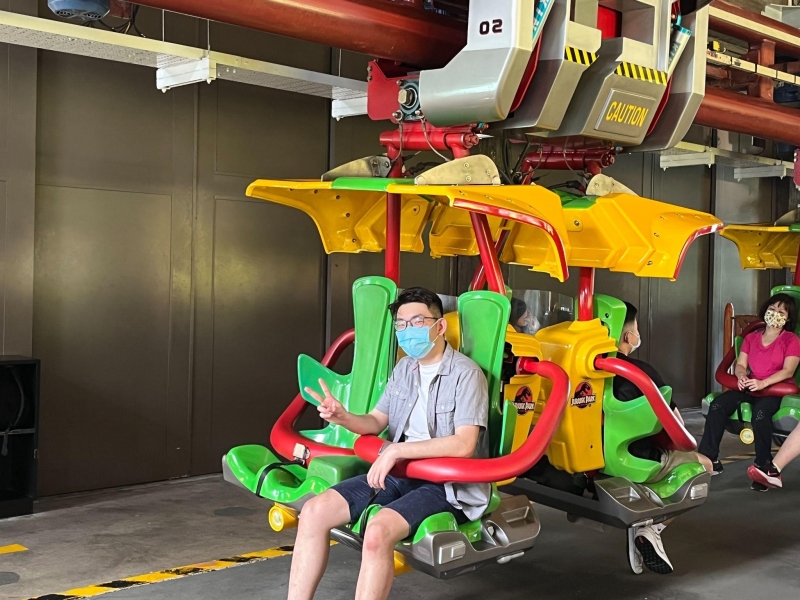 For starters, we took the Canopy Flyer where we soared through the trees of The Lost World Zone with our feet dancing in the air. It was a perfect warm-up for the rides ahead.
The next ride we took was Revenge of the Mummy, an indoor roller coaster at the Ancient Egypt zone and boy did the Mummy not hold back. There were fireballs, scarab beetles and warrior mummies, and did we mention that the ride was in TOTAL darkness too? You'll never know what's coming next!
For an absolute adrenaline rush, then we recommend Battlestar Galactica: HUMAN vs. CYLON — arguably the most extreme and exciting of them all with all those loops at full speed.
Note: There are free lockers that you can store your bags in during the ride. 
Explore a magical underwater world at S.E.A. Aquarium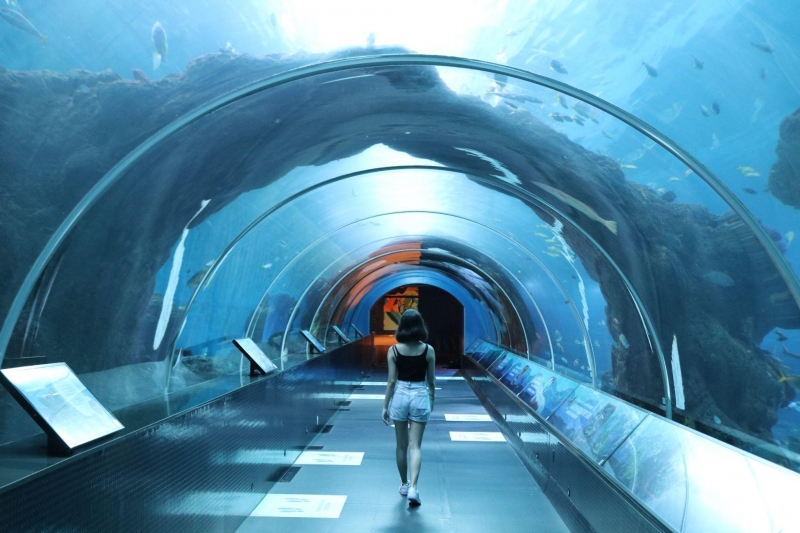 Next stop: S.E.A. Aquarium. Featuring a variety of experiences with fascinating marine animals, there's surely something for you at S.E.A. Aquarium! For starters, the Behind-the-Panel tour is perfect for those eager to learn about dolphins and manta rays, as well as how we can help protect them.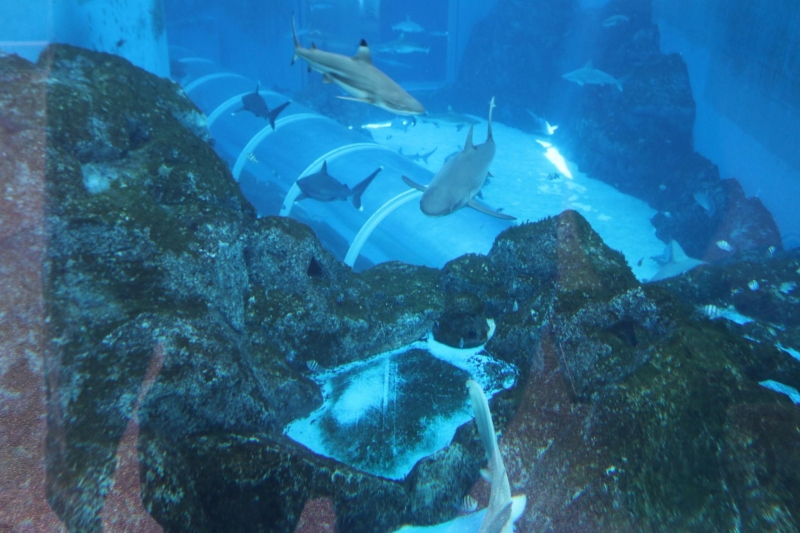 If you're keen on exploring on your own, we highly recommend checking out the Open Ocean Habitat, where you can spot a kaleidoscope of over 40,000 marine animals representing 120 species swimming around in the aquarium. Another of our favourites — Shark Tunnel, is one of the top Instagram photo spots at S.E.A. Aquarium.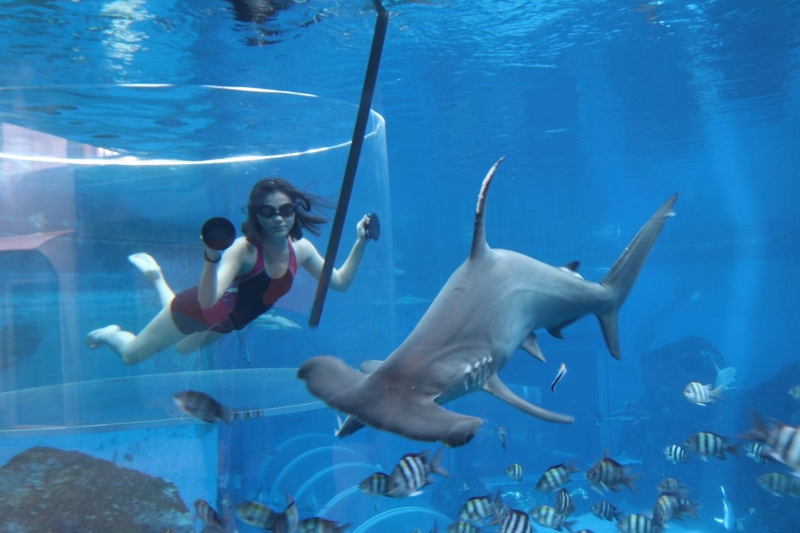 Game for getting up close and personal with hammerhead, silvertip, sandbar sharks, and more? We were able to do just that with Shark Encounter (from the safety of an acrylic enclosure). 
Meanwhile, those in our group who have their scuba certification went for the Open Ocean Dive, which lets you interact with manta rays, groupers, and more. Another one highly recommended to us was the Shark Dive, which allows guests to swim with sharks. 
Just a heads up, though — both experiences require scuba certification and must be booked in advance.
Also read: Insta-worthy Experiences in Resorts World Sentosa to Revive Your IG Feed!
Dinner at CURATE CUCINA PISANA
Before heading back to our hotel, we decided to have dinner at CURATE CUCINA PISANA – the first restaurant in Singapore that serves authentic Pisan cuisine. 
We decided to try the Set Dinner Menu which featured a five-course meal. From the moment our appetisers arrived (a generous serving of Burrata cheese with pesto), we knew we were in for a treat. Personally, my favourite dish was the restaurant's signature Fusilli di Pisa. 
It was such a colourful dish and so flavourful! The fusilli was perfectly al dente and, paired with the rich saffron cream sauce and Boston lobster, was the ultimate indulgence. We ended our meal with a rich chocolate and risotto cake before heading back to our room. 
Day 2: More delectable meals and even more aquatic fun
Breakfast at Fratelli
To start the day off — breakfast at Fratelli.
The staff here was very accommodating and even gave us recommendations on what to order first thing in the morning! Plus points for the ambient lighting as well, which reminded us of cosy neighbourhood cafes back home. 
Exploring Adventure Cove Waterpark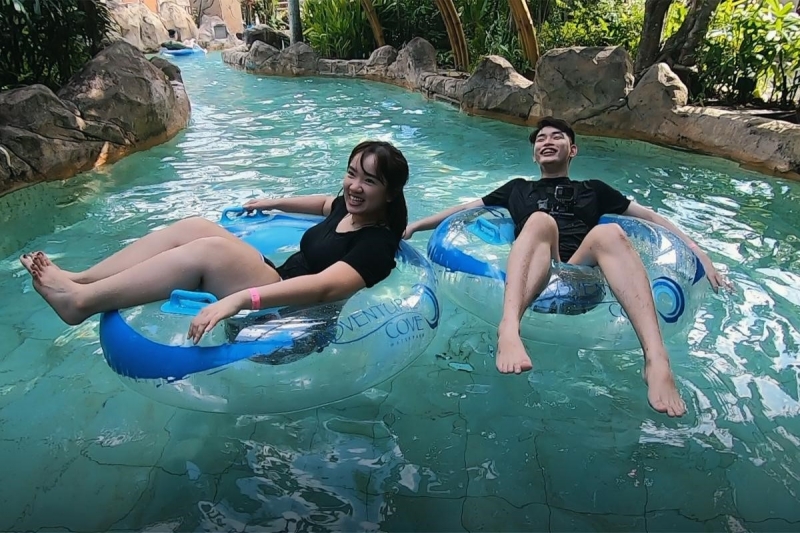 What better way to beat the heat than with lots of fun splash time at Adventure Cove Waterpark. 
Fancy a lax floatie ride down a winding river? Adventure River is definitely what you're looking for and more. Our favourite part was its underwater tunnel that had marine fish swimming right above us.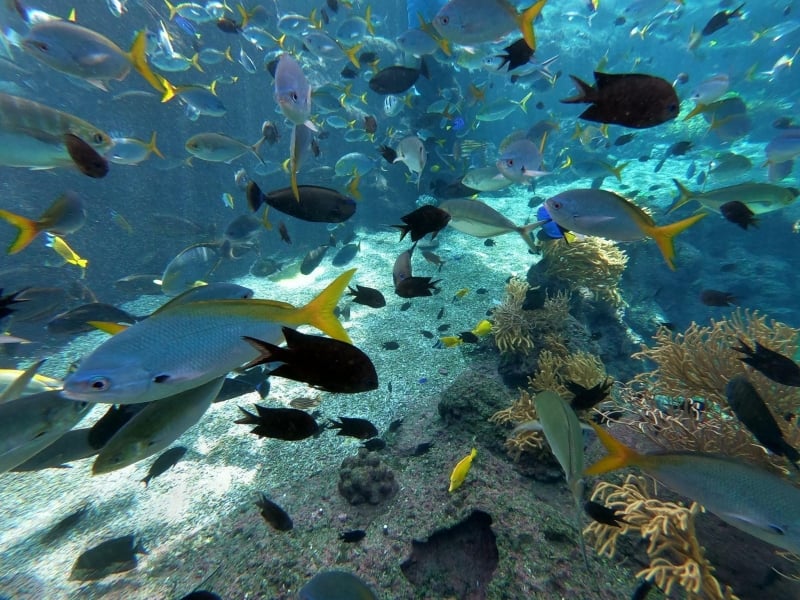 Next up was Rainbow Reef, where we snorkelled over a dazzling underwater scenery of over 20,000 tropical fish in vibrant colours. 
After that, we decided to have a little friendly competition at the Dueling Racer, a dual-lane water slide where the course ends in a huge splash. We had a little dispute over who won the race, but it was all in good fun in the end. 
Now for the main highlight or the "pièce de résistance" — was the Riptide Rocket. With its claim-to-fame as Southeast Asia's first hydro-magnetic coaster, we were propelled through hair-raising uphill climbs and sudden drops. It's clearly unlike any giant water slide we've tried before! 
Lunch at Feng Shui Inn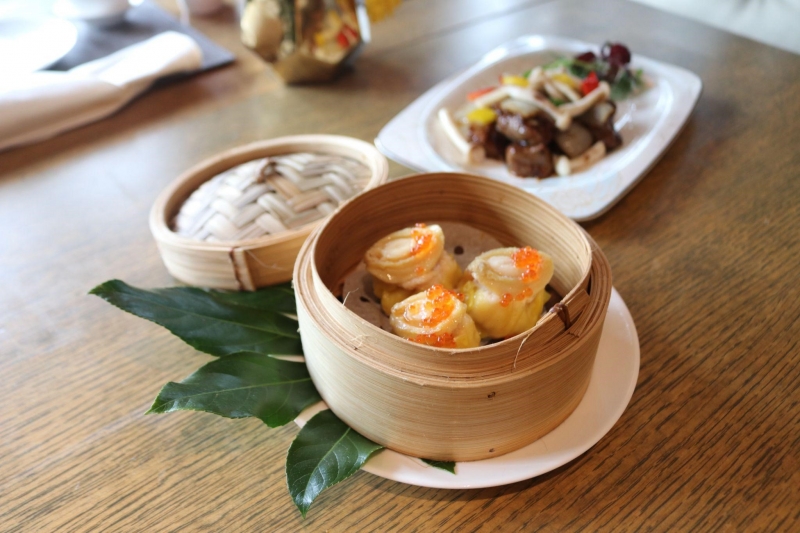 Back at Equarius Hotel, after freshening up just a bit past noon, we went for lunch at Feng Shui Inn. Since we were there on a weekend, we immediately opted for the Unlimited Weekend Dim Sum Lunch Menu. And yes, it was every bit sublime and worth it! We found out later that Feng Shui Inn is an award-winning restaurant helmed by a celebrity chef. No wonder every plate looked so visually stunning and appetising! 
Chilling with dolphins on Dolphin Island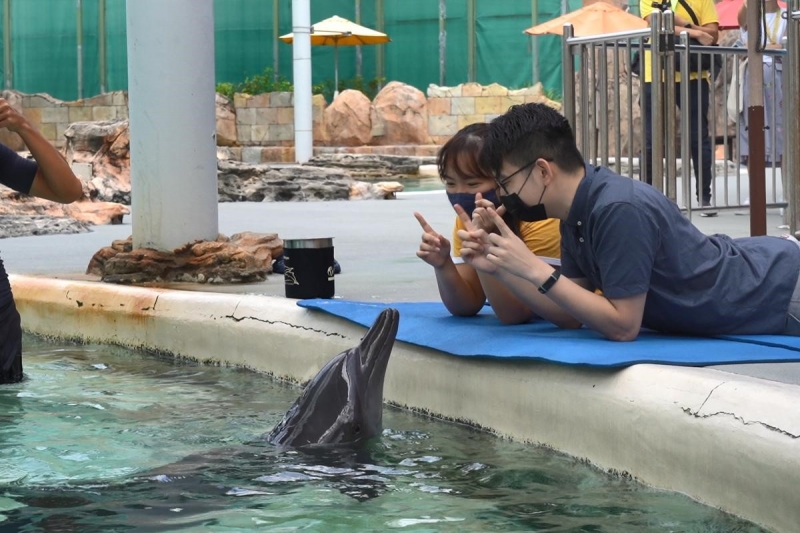 Who doesn't think dolphins are some of the most adorable marine animals out there? So when we first heard about the Indo-Pacific bottlenose dolphins at Dolphin Island, we knew we had to add that to our itinerary. 
Amongst the variety of experiences, we decided to try out Dolphin Encounter, where we got to touch, interact and take photos with the dolphins without getting our bodies wet, which was great because we weren't feeling like changing into our swimwear again. During the session, the trainers also shared some of the things they do to protect these dolphins, including research, veterinary care, and marine sustainability projects. 
Dinner at Osia Steak and Seafood Grill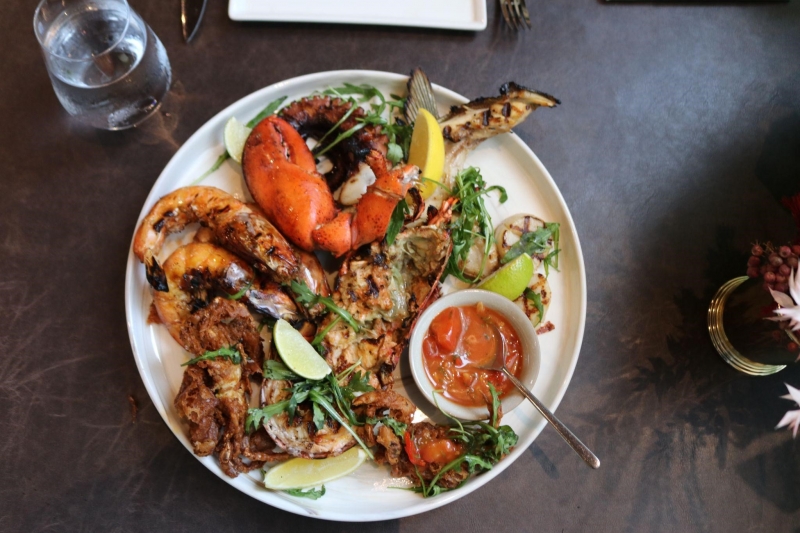 For our last night, we took the time to explore Festive Walk: An outdoor leisure complex that boasts luxury boutiques, as well as a selection of local and international cuisines. After a quick round of voting on where to have dinner, we opted for a sumptuous fare at Osia Steak and Seafood Grill. 
We were able to make it in time for their first seating, which starts at 6pm. Oh, and while this restaurant has a casual dress code, we suggest bringing a jacket if you're wearing a tank top, lest you want to feel underdressed! 
As for the menu, they offer an array of grilled and roasted dishes using ingredients imported from Australia, ranging from top-notch seafood to juicy prime beef. Among our personal favourites were the Mayura Station Signature Full Blood Wagyu Beef, Signature Stockyard beef Angus Tomahawk ribeye, grilled lobsters, and Skull Island king tiger prawns. And, of course, we had to pair these with a few glasses of pinot noir. 
Needless to say, it was quite the unforgettable last supper for this vacation!
Also read: Top Fine-Dining Experiences at Resorts World Sentosa to Celebrate Your Special Occasions!
Day 3: Lounging and a fantastic lunch before flying home
Swimming at Beach Villas
Poolside relaxation? Don't mind if we do. Good thing Equarius Hotel guests are able to enjoy the free-form pool at Beach Villas. It's a massive pool, so those in our group who wanted to do some laps found it absolutely enjoyable. Others preferred chilling on the comfy lounge chairs while soaking up some sunshine. 
Lunch at Syun Restaurant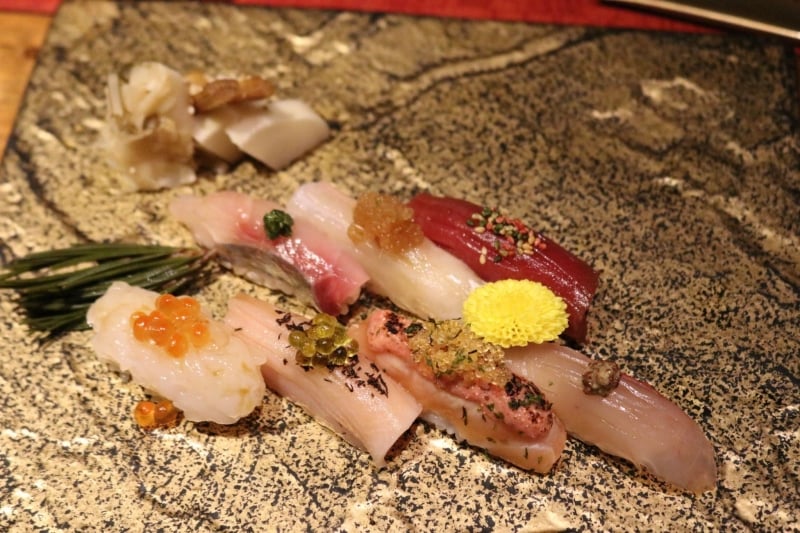 After checking out of our hotel, we headed to Syun Restaurant.
Famous for its nouvelle Japanese cuisine, Syun serves a curated selection of fresh sushi, sashimi, and meat — each prepared through contemporary Japanese and Western cooking techniques. The end result is an exceptional fusion of distinct flavours that were a welcome delight for our taste buds. If you are feeling for some sake, Syun also offers unique and exquisite sake like the Niizawa Zankyo Super 7 and Dassai Beyond.
Final thoughts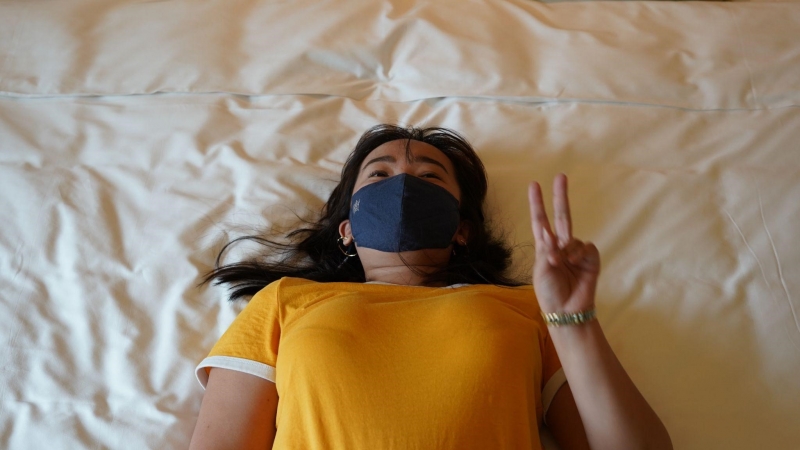 On our flight back to Malaysia, we found ourselves scrolling through all the photos we took while at Resorts World Sentosa. While we could say that three days and two nights was arguably the perfect length of stay, we'd be lying if we said we weren't tempted to stay longer. If anything, it reignited our love for travelling and we'll definitely be back soon! 
---
Brought to you by Resorts World Sentosa.
Resorts World, the Resorts World logo and all Resorts World elements and related indicia TM & © Genting International Management Limited. All Rights Reserved.
Jurassic Park TM & © Universal Studios/Amblin Entertainment. All rights reserved. Battlestar Galactica TM Universal Studios & © 2022 Universal Content Productions LLC. All rights reserved. TRANSFORMERS and its logo and all related characters are trademarks of Hasbro and are used with permission. © 2022 Hasbro. All Rights Reserved. © 2022 DreamWorks L.L.C. and Paramount Pictures Corporation. Minions and all related elements and indicia TM & © 2022 Universal Studios. All rights reserved. Universal elements and all related indicia TM & © 2022 Universal Studios. All Rights Reserved.