Do you know that the Hokkiens are the largest dialect group amongst the Singaporean Chinese? If you didn't, now you do! There's no better time for you to try their traditional cuisine, from the ubiquitous Bak Kut Teh to the less commonly found Orh Pia (oyster fritters) than at The 50 Cents Fest 2019. Already into its fourth edition, it takes place again at the Chinatown Food Street, on 27 and 28 July 2019, from 11am-11pm.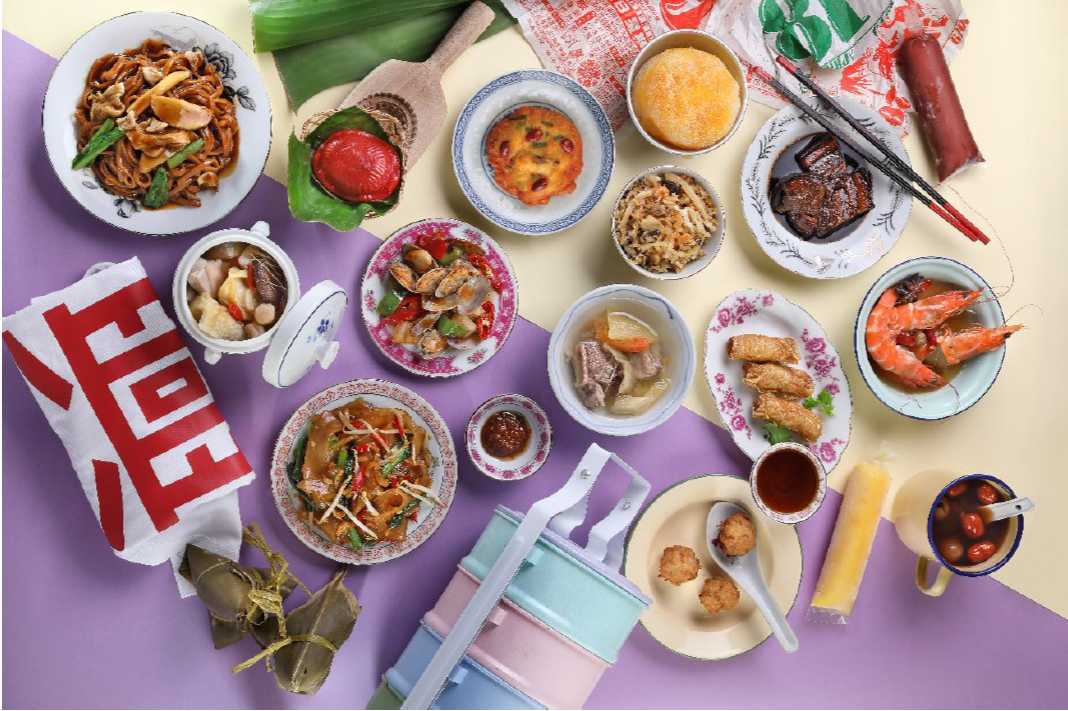 With more than 40 stalls and mobile vendors offering more than 50 savouries and sweets between 50 cents and $3 each, think of it as a buffet of sorts – and a walk down memory lane. Hello, Sng Pao (ice popsicle) from our childhood days!
To hype up the crowd during the two-day festival, The 50 Cents Fest will also be hosting interactive and exciting activities, such as a "JIAK BA BUAY?" (have you eaten?) bingo game and nostalgic arcade games. Other festivities that add to the fun atmosphere include a Mixed Goods Store retail lane with Hokkien-inspired merchandise from local brand Wetteeshirt and more.
Here's a full list of what you can experience – we know what we'd be saving stomach space for already!
The 50 Cents Food Fest Price List
| | |
| --- | --- |
| Item | Price |
| Ang Ku Kueh | $1 |
| Bak Kut Teh | $1 |
| Han Zi Hun Kueh (Hokkien Tapioca Noodles) | $1 |
| Cha Hok Kian Mee (Fried Black Hokkien Noodle) | $1 |
| Cha Mee Sua (Fried Mee Sua) | $0.50 |
| Cha Tee Kueh (Fried Rice Cake) | $0.50 |
| Chuk Bee Png (Steamed Glutinous Rice) | $0.50 |
| Chwee Kueh (Steamed Rice Cake) | $0.50 |
| Hei Zho (Prawn Rolls) | $0.50 |
| Hiam Jio Jim (Chilli Crab) | $2 |
| Hok Kian Mee (Hokkien Mee) | $1 |
| Hut Tiau Chiu (Buddha Jumps Over The Wall) | $3 |
| Jee Ba Wan (Fried Meatballs) | $0.50 |
| Jee Cai Tao Kueh (Fried Carrot Cake Sticks) | $0.50 |
| Jee Po Piah (Fried Spring Roll) | $1 for 3 pieces |
| Jee Wan Tan (Fried Swallow Skin Dumpling) | $0.50 for 3 pieces |
| Kan Chia Mee (Rickshaw Noodles) | $0.50 |
| Kiam Chye Ah Tng (Salted Vegetable Duck Soup) | $1.50 |
| Kiam Png (Hokkien Style Cabbage Rice) | $0.50 |
| Kong Bak Pau (Braised Pork Belly Bun) | $1 |
| Laksa | $0.50 |
| Lor Ah Png (Braised Duck Rice) | $1 |
| Lor Mee | $1 |
| Muah You Kueh Png (Sesame Oil Chicken Rice) | $0.50 |
| Ngoh Hiang (Fried Five Spice Pork Roll) | $0.50 |
| Orh Chian (Fried Oyster Omelette) | $1 |
| Orh Piah (UFO, Oyster Cake) | $0.50 |
| Rojak | $0.50 |
| Roti Prata | $0.50 |
| Chicken Satay | $0.50 per stick |
| Sam Ba Hang Hee (Sambal Stingray) | $2 |
| Sam Ba La La (Sambal Clams) | $1 |
| See Hum (Cockles) | $1 |
| Tee Ka Bee Hoon (Pork Leg Bee Hoon) | $1 |
| Teh Bee Nng (Chinese Tea Leaf Egg) | $0.50 |
| Tu Tu Kueh (Steamed Coconut Cake) | $1 for 2 pieces |
| Yo Zhai Heh (Herbal Prawn) | $2 |
| Ai Yu Sng (Ai Yu Jelly) | $0.50 |
| Ang Zou Teh (Red Date Tea) | $0.50 |
| Lek Dao Tng (Green Bean Soup) | $0.50 |
| Ong Lai Sng Giu (Pineapple Ice Ball) | $0.50 |
| Sng Bao (Traditional Ice Bag) | $0.50 |
Image credits: The 50 Cents Fest