The whole city was celebrating the second day of Chinese New Year. This is a time when the locals come together with their relatives and friends to celebrate and exchange angbaos (red packets filled with money). It was my third year living in Singapore, and Chinese New Year reminds me of the Christmas spirit whenever I return home in December.
I love travelling over the long weekends but since I had failed to plan in advance this year, plane tickets to all possible destinations were higher than usual. Desperate to do something fun and original, I decided to embark on a journey from the west of Singapore to the east via foot! Looking at the subway (MRT) map of Singapore, the journey didn't seem impossible: go from west to east across this tiny little island. I definitely wouldn't have problems with bookings, for sure.
So it was decided. I found a colleague to tag along, we packed some bottles of water and spare clothes, and off we went!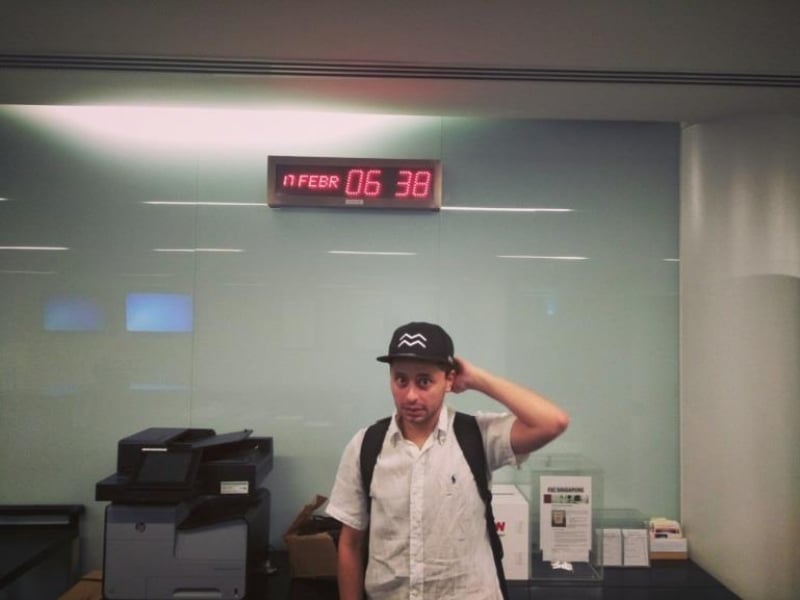 Our departure was at dawn and the meeting point was Tuas, in front of the building of my workplace since it was at the far west of Singapore. There were two of us in what would be an experience to be told for generations to come.
One of the great difficulties of this challenge was the heat. In Singapore, the temperature can reach and exceed 30°C at any time of the year. The heat can be unbearable and the humidity is sometimes stifling. Next was the distance: 46 kilometres (as we gauged from the map) is not a walk in the park. We were determined not to get lost as it would only lengthen the journey and deplete our energy.
So there we were in Tuas. For the first time, I saw the enormous and long roads totally deserted. These were the same boulevards that are usually filled with cars, buses and vehicles of every shape. But on that day, I saw a Tuas that I wasn't familiar with – a city that was perfectly silent. It looked like someone had pulled the chaos and noise from the area.
On my mind was food, an important aspect of our trip. During my stay in Singapore, I had grown to love the local cuisine such as laksa, chicken rice, nasi lemak and char kway teow. A few months ago, I even discovered that the king of fruits, the durian, was quite appetizing. I knew this walk would be a cultural culinary journey.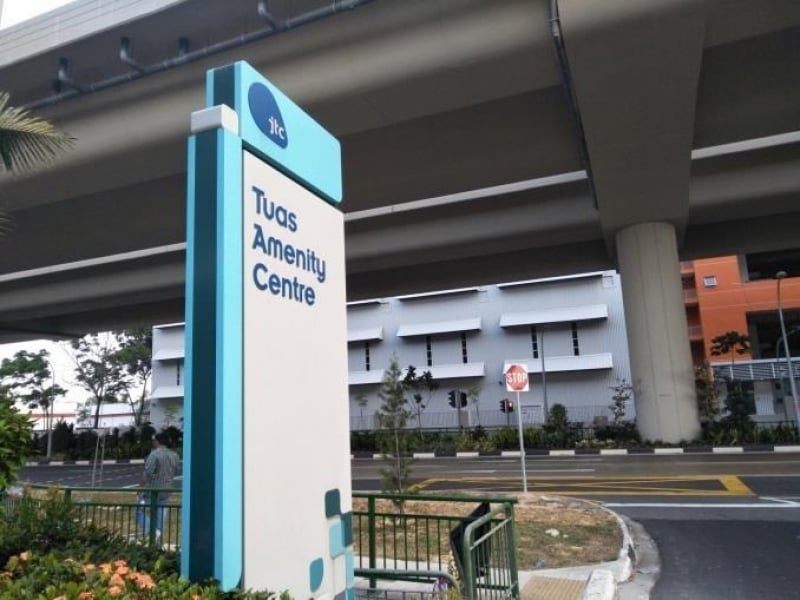 By then, the sun was imminent. We decide to make a stop for breakfast in Tuas Amenity Centre. While the food court was large, we had only a few possible choices because it was too early in the day. The Chinese stores were closed, as we predicted. We opted for Indian cuisine: double cheese prata with curry. We liked it!
We walked quickly from Tuas Link to Tuas West Road, Tuas Crescent and Gul Circle, which was the new metro station in Tuas. We checked our GPS to make sure the route was the right one before we continued. We still had a flow of asphalt waiting for us.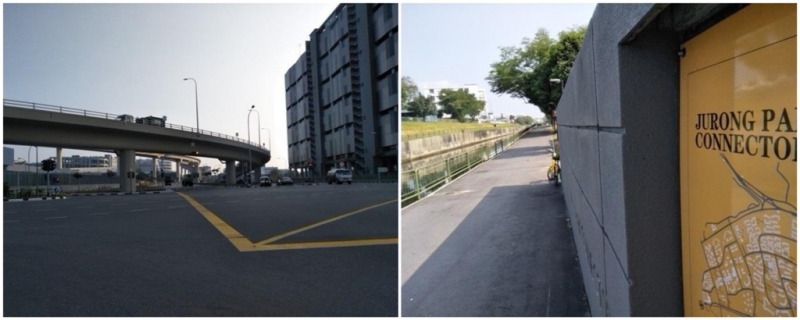 Tuas had no distractions. Walking past the harbour and the buildings of many pharmaceutical companies, we were alone. The road ahead only had one direction, and so we moved forward.
We followed the road along the railway. Now the town started to stir. At 10am, the heat began to take its toll. While the views were the same as I could see each morning from the window of the bus, it felt totally different. We walked on the street the runs alongside the stream and it stretches for kilometres. About 20km remained before we arrived in Jurong East (JE).
I had lived in JE for about nine months. Around the time I did the walk, construction for the "Jurong Junction", a link connecting the four major shopping centres in the area, had just finished. During heavy rain, it is possible to go from JEM to IMM without a drop of water on you. We arrived in Jurong at around 1pm after a seven-hour journey. We had a light lunch at a fast food restaurant, minus the gassy drinks. Were we tired? No. Our internal batteries were still full, and we were excited to see the things, people, places, and every detail that you hardly truly see through the windows of a bus or taxi.  
Singapore is often associated with skyscrapers, gigantic constructions, futurism and mega-malls. But walking through the little streets of the suburbs, in the non-touristy areas, can make you feel such wonder. We continued our walk, this time along the green line of the MRT. After Jurong East was Clementi, and after Clementi was Dover. It was steps after steps. We decided to take strategic breaks every two hours to cool off. The heat was sweltering. My white shirt reflected the heat of the sun rays which I now began to feel. My legs felt like they were getting heavier, and my arms burned under the sun.
At 3.30pm we took our next break. We were at the Buona Vista area – not yet the centre of Singapore, but we optimistically believed we had covered 50% of our route. We stopped at one of the few food courts that was open. It was behind a huge shopping mall which has a structure that reminded me of a Japanese temple I visited some months earlier in Osaka.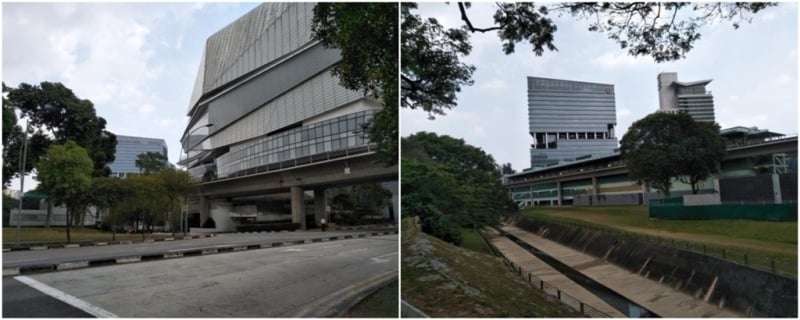 The temperature was 33°C and we went in the same direction as the East-West MRT line. At the Commonwealth MRT station, we come across what I thought was a brand new shopping mall. I couldn't have been more wrong.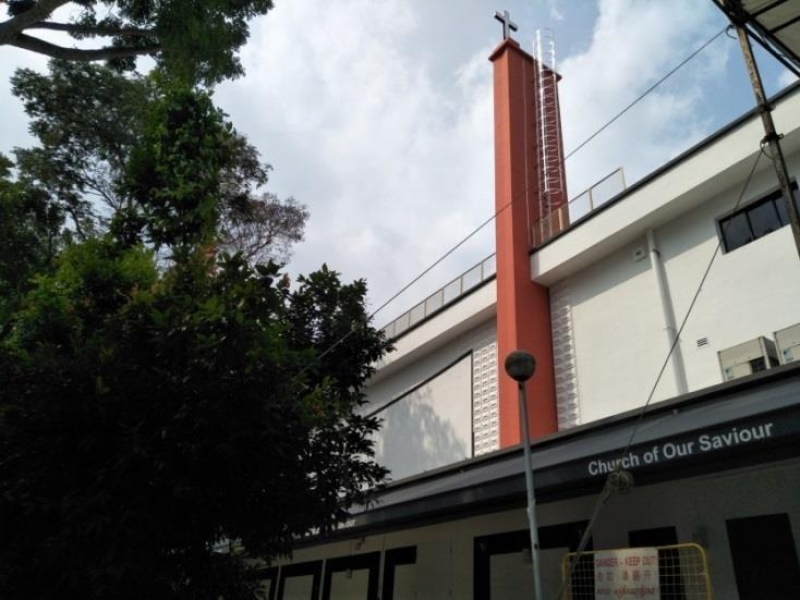 Observing the roof, a huge cross was evident. It was a modern-looking Christian church. It was quite different to the Italian Christian churches I was accustomed to. This church had shiny panels and frames painted red.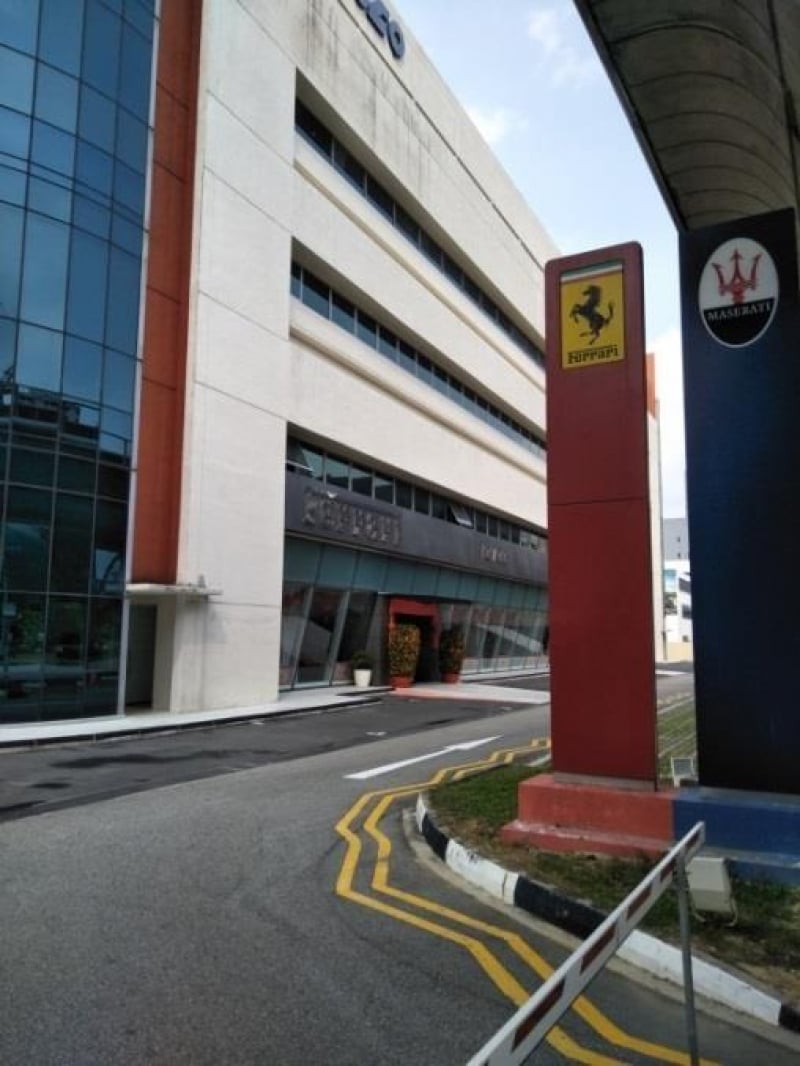 Next, we walked from Queenstown to Redhill and then to Tiong Bahru. For about seven kilometres along this route, we passed by a succession of car showrooms. These were mostly luxury brands, from Aston Martin, McLaren, Roll Royce and Bentley to Ferrari. After lusting over our dream cars, we went back to reality. We were already at Outram. We decide to go to Chinatown since after all, it was Chinese New Year. A series of huge statues of the dog was sticking out in front of Chinatown Point while the long main road was covered with lights and festoons representative of the pineapple, a symbol of happiness.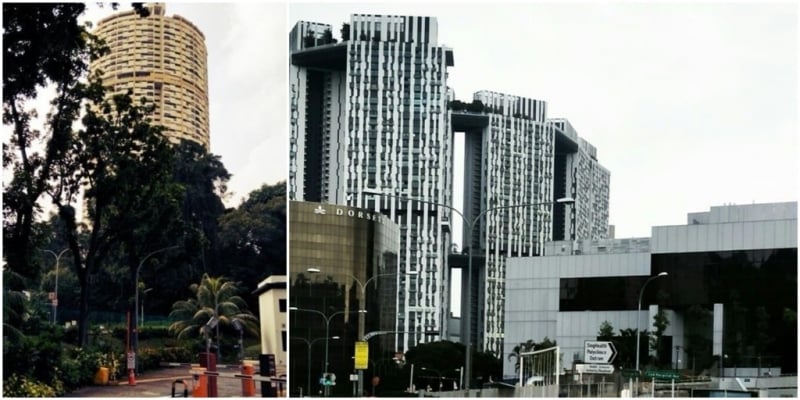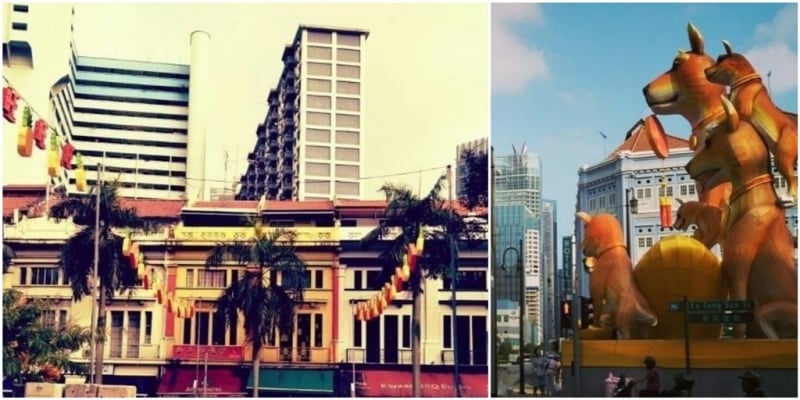 Contrary to what I thought, many food shops in Chinatown were open. It was a wonderful opportunity to order a plate of char kway teow. In my three years of living in Singapore, the best char kway teow I have found was in Marine Parade, an area that's a good 1.5 hours away from where I live. Despite the distance, I used to go there very often, not only for the food but also because over time, the eastern part of Singapore had become my favourite. We washed down our meal with 100 Plus, a refreshing isotonic drink that got us back into gear.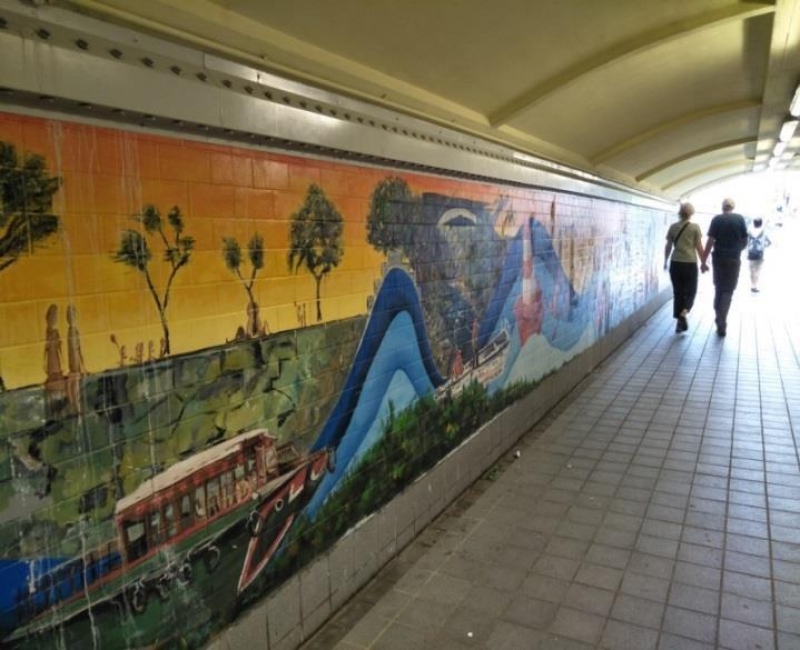 Only a few hours before, it seemed impossible. But now, we were just a few kilometres away from Marina Bay Sands. This huge property, together with the Merlion, is often considered a symbol of Singapore. There are hundreds of reproductions of this establishment on postcards, t-shirts, bags, magnets and glasses. By the time we reached, we felt fatigued, and our legs had become sandstone blocks. Google Maps indicated that we still had about four hours until we reached the goal. But now was not the time to think about Changi.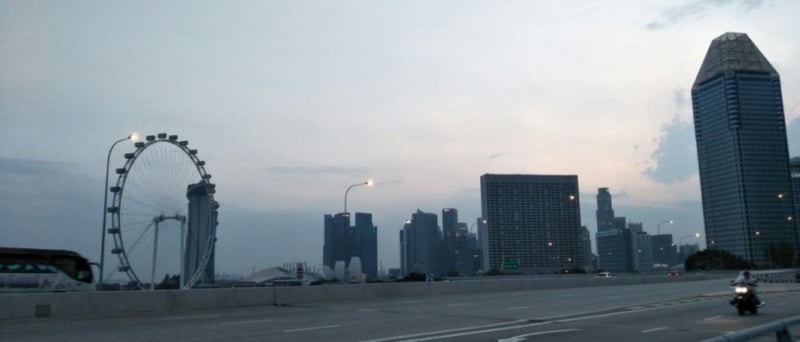 Our next stop, East Coast Park, was difficult to find because our GPS decided to malfunction. It showed a continuous "loading" sign. It took several frustrating attempts before Google Maps decided to go back to work, putting us back on track. We were directed to take the long and seemingly endless road in front of us. It would take almost three hours. By then, the pace was slow and the weariness was palpable. It was already 13 hours since we left the headquarters of Novartis in Tuas. But we were nearly there.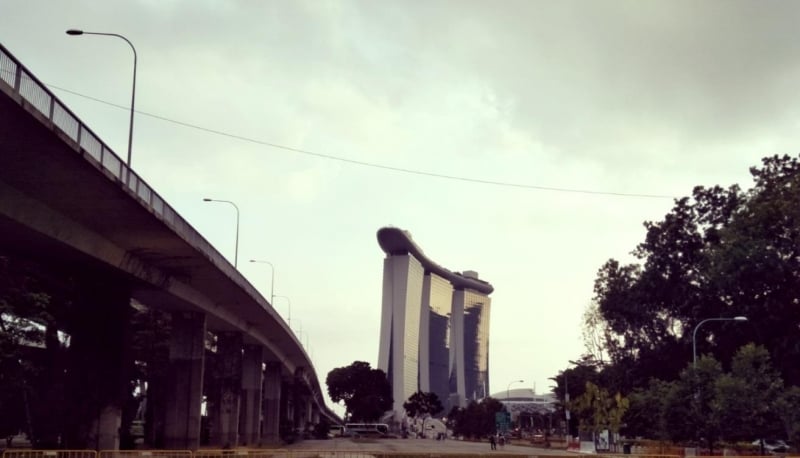 As if the journey wasn't difficult enough, something unexpected happened. My shoes! The soles of my shoes were struggling to stay on. I could hear the scratching of the stones on the heel. To make it worse, my toes were digging into the front of my shoes and it started to bleed. Exhaustion was close. We took a small pathway in Gardens by the Bay. The distance to East Coast Park reduced to only four kilometres.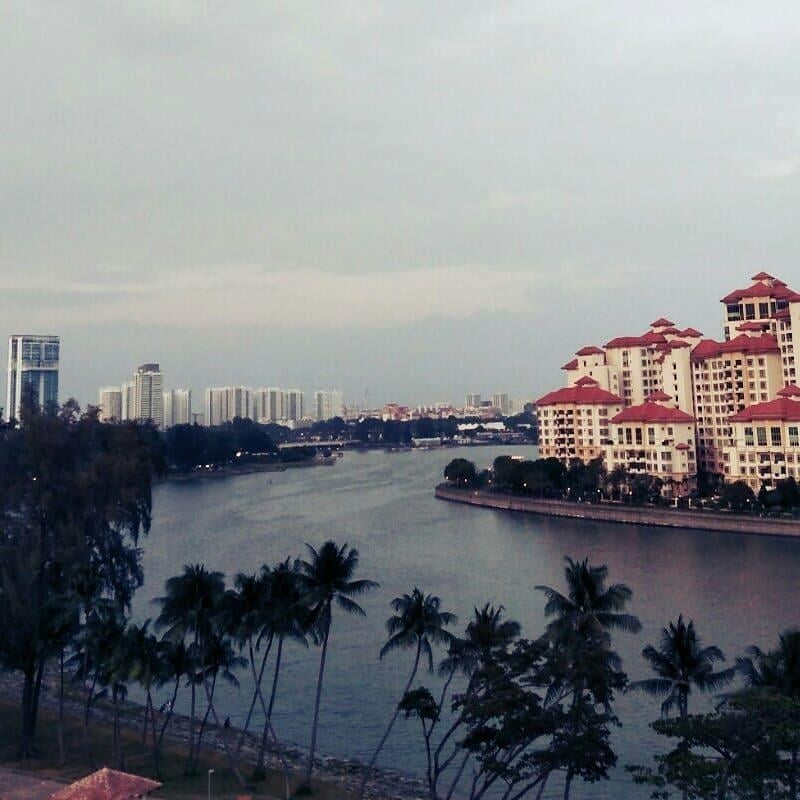 Eventually, we reached the largest park in the east of Singapore. The atmosphere was an unexpected one. There were food stalls everywhere. The scent in the area was invaded by Malaysian and Filipino cuisine – I was able to recognise the fragrances. Under the shining stars, there were people singing karaoke and dancing everywhere. At that moment, they lived a different reality than mine.

In the distance, we saw planes coming and going. They pointed the way to the airport. It was the finish line that's just a few kilometres from where we were. But we still had a problem, the same one that bugged us earlier in the morning: Google Maps and the GPS did not show designated walkways to get to the airport. But it was less than 10 kilometres away and we were determined to conclude our mission.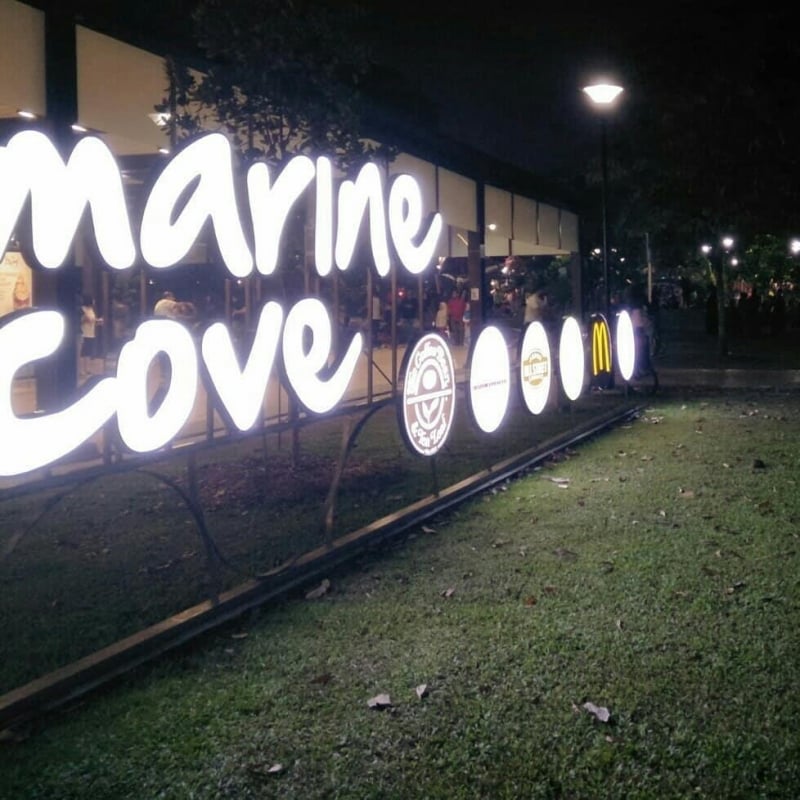 An Italian song started playing in my head. One of the lines was: "How can a rock dam up the sea". Aligned with that, I didn't want to stop a few hundred metres from the finish line. We moved forward, dragging our bodies while looking for a plausible route. Anything. But Google Maps was right. It was not possible to walk along the highway to get to our goal.
By sheer luck and kindness, we got the help we needed. A woman of about fifty years old understood what we badly wanted and she proposed to take us to Changi Airport by car. We cruised the last 10 kilometres in pure relaxation, pampered by air conditioning and classical music that mitigated all of our pains.
We arrived at Terminal 1 at 9.58pm. It was over. After 15 hours and 20 minutes, we arrived at our destination. It took 60.82km and 75,847 steps.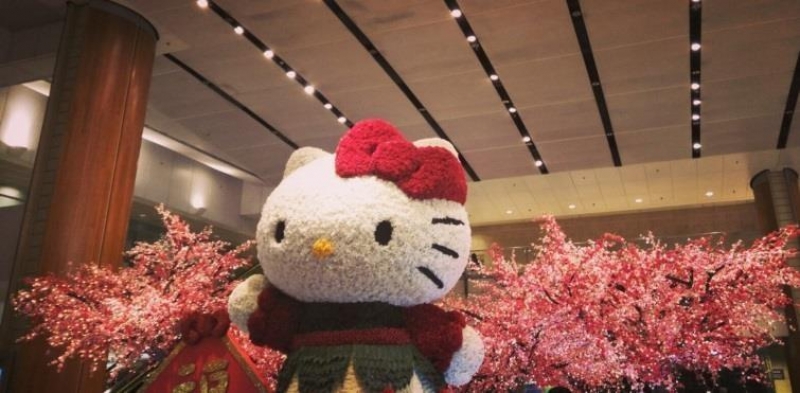 The huge smiling Hello Kitty at Changi Airport was the last memorable image of that endless day. At that moment, I was reminded of a phrase by Colin Powell that seemed to represent our experience perfectly:  "A dream does not become reality through magic; it takes sweat, determination and hard work".