Travellers from all over the world often choose Southeast Asia as their choice for backpacking and it's not hard to see why. It's cheap, it's generous with its picture-postcard sceneries, the cultures are amazing, it has a fantastic weather all year round, and don't even get us started on the food.
This guide brings you through a recommended route for backpacking in Southeast Asia as it covers some of the most unmissable cities in this incredible travel region and what they have to offer. Recommended forms of transportation between the destinations are highlighted as well.
Duration of travel: 1 month
Approximate budget: SGD 3000
Vietnam
1. Hanoi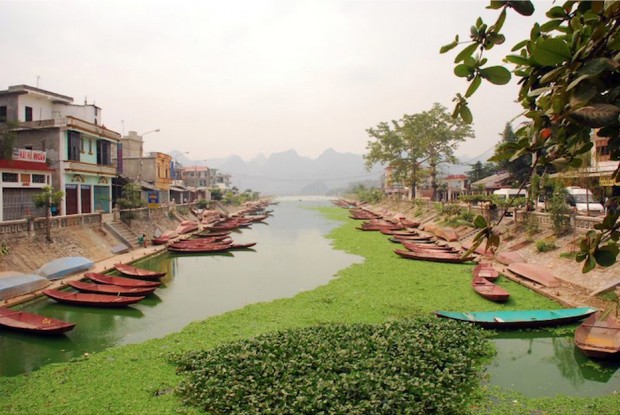 Image credit: Hanoi
Kickstart your exciting backpacking route with this charming Asian urban center. Hanoi [fzPrice]han[/fzPrice], Vietnam's capital, is a bustling metropolis with an infectious energy. Its urbanity also means travellers are less likely to receive a culture shock, making it a perfect destination to begin your backpacking journey with a bang. Fast-paced locals are constantly scurrying through the anarchy of traffic and the sidewalks are not short of its own chaos as well.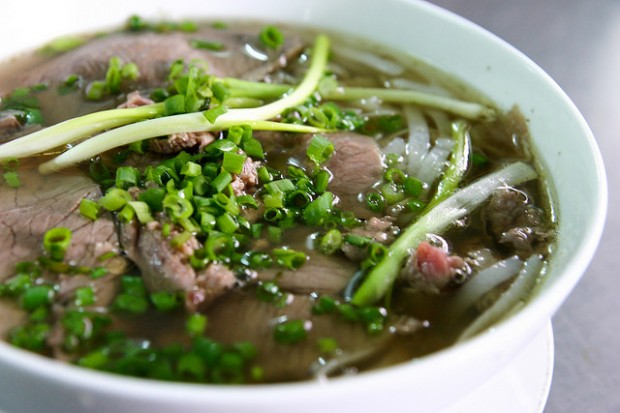 Image credit: Joanne Wan
Fancy a game of Crossy Road in real life?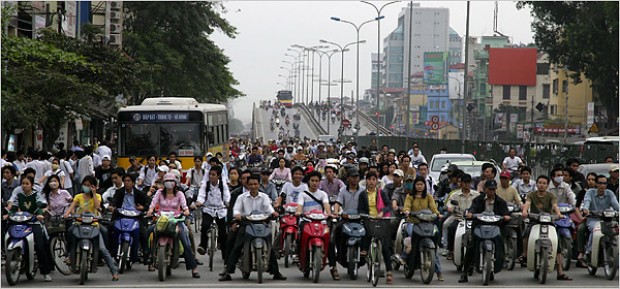 Image credit: Team Liquid
But beneath the humming and buzzing of this city lies pretty tree-lined boulevards and serene lakes, among its other nature wonders that you should totally explore. Food wise, Hanoi does an excellent job as well. Vietnam is more than your usual Pho and iced coffee. Take a stroll along the atmospheric streets of Old Quarter and find dozens of hawker stalls selling a staggering variety of local snacks and dishes.
Downtown Hanoi is easily to navigate around on foot. Taxis are aplenty and affordable as well. Try taking their Xe Oms (motorcycle taxis) at least once!
Also read: 5 Absolutely Free Things To Do In Hanoi For A Priceless Experience
Hanoi-Halong Bay transport: Simply book your tickets for a mini bus from Halong Bay to Gia Lam in Hanoi. It'll take 4 to 5 hours and cost approximately SGD 7.50.
2. Halong Bay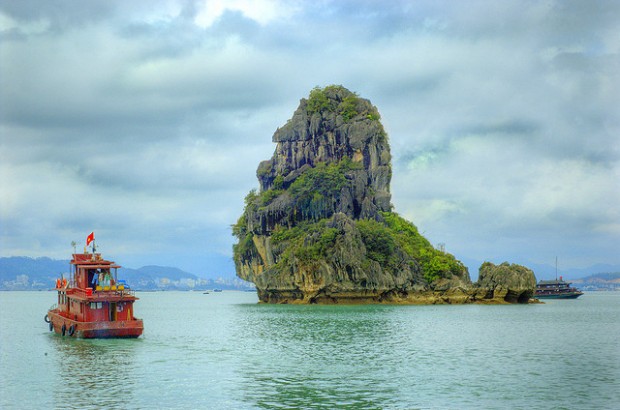 Image credit: Andrew Hux
Of course you have to visit this charming gem of Vietnam. Spend a couple of days here to thoroughly immerse in the beauty of the gorgeous limestone karsts and various islands along the Bai Chay Beach coastline.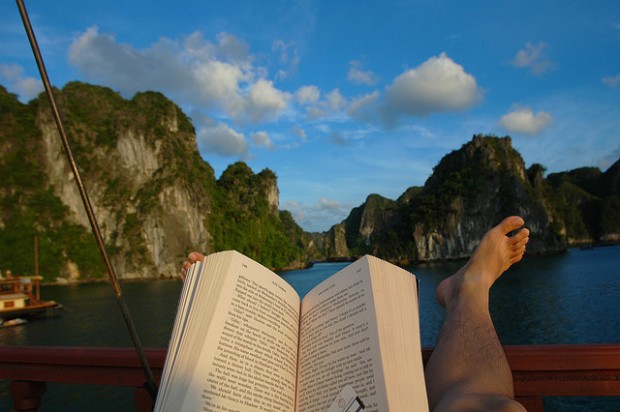 Image credit: Jonolist
Many travellers choose to book a 2D1N cruise tour, which would provide a comfortable ride covering the best of this incredible UNESCO heritage paradise. Such cruises are inclusive of meals, accommodation, guides, tour activities and other entertainment.
Halong Bay-Sapa transport: Catch a sleeper bus from Halong Bay to Sapa, which will cost your around SGD 27.
3. Sapa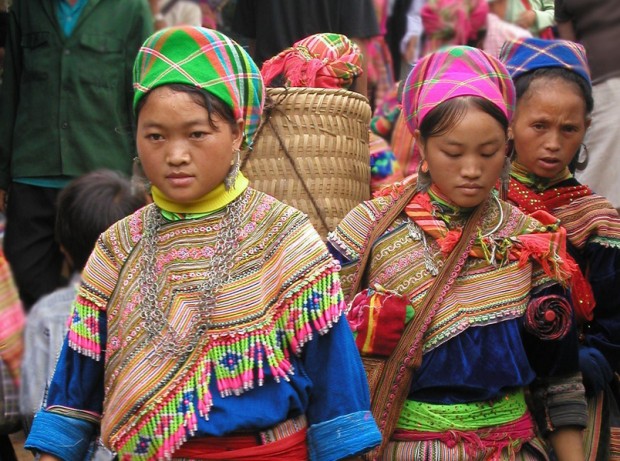 Image credit: Flower Hmong women
After all the water fun at Halong Bay, Sapa is a great destination to follow after as it offers travellers a vastly different vibe, with it being home to a diversity of ethnic minorities. This remote little jewel of Vietnam has many hidden gems and is rich with an interesting culture.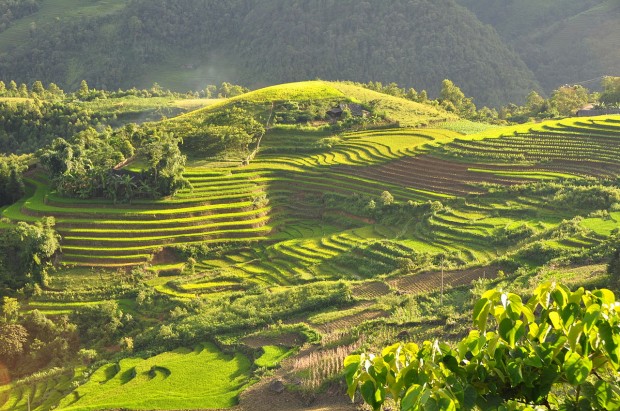 Image credit: Sa Pa
Travellers can also trek Sapa's stunning mountain terrain and get more personal with the locals who live in small villages scattered along the terrain. Homestay options are available as well. Inject this temporary alternative experience into your backpacking trip to complete it.
Also read: 10 Reasons to Go Trekking in Sapa, Vietnam
Sapa-Vang Vieng transport: There are two options here. One, a 24 hours bus journey (SGD 67) or two, a two hours flight (approx. SGD 200). Many travellers who've experienced the former termed it as a "gruelling journey from hell" but a great experience and story to tell nonetheless.
Laos
4. Vang Vieng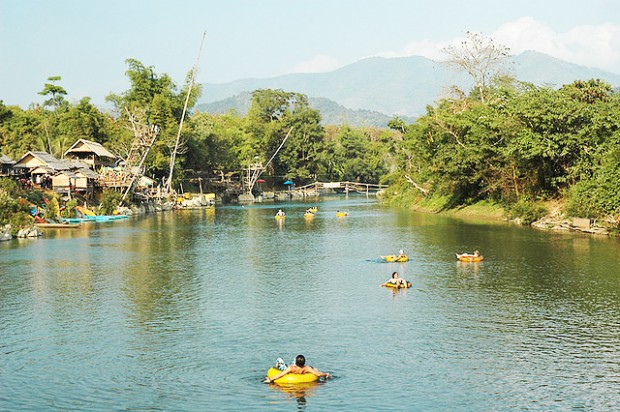 Image credit: RStacker
Never leave Vang Vieng without tubing. Float down the river on a big rubber float as the gentle currents cruise you alongside the towering mountains. Just chill out with a drink in your hand, and you're going to have a ten out of ten experience.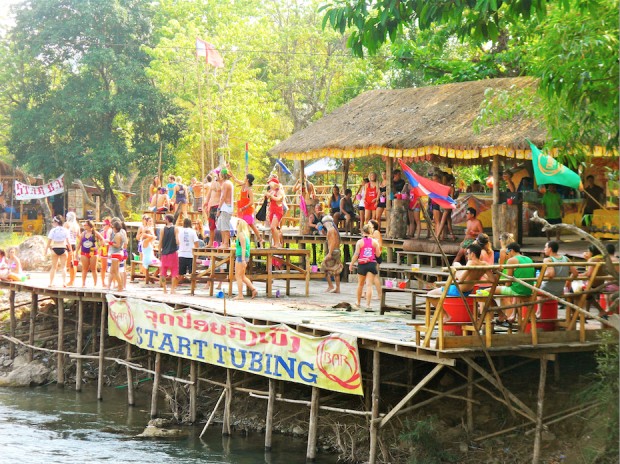 Image credit: Jack Van Toorn

Image credit: Fiditour
Bars and jungle parties also operate at the banks of the river so simply maneuver over and park your tube while you have some fun. Party your hearts out, village style.
Vang Vieng-Luang Prabang transport: Head to the bus station and get your bus tickets from Vang Vieng to Luang Prabang. The journey is roughly 5 hours long and costs about SGD 30.
5. Luang Prabang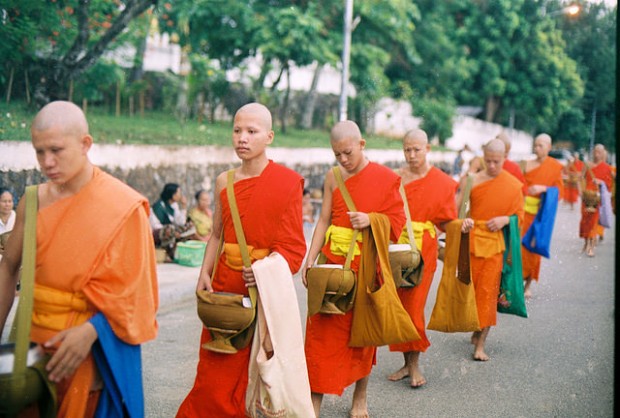 Image credit: Khanh Hmoon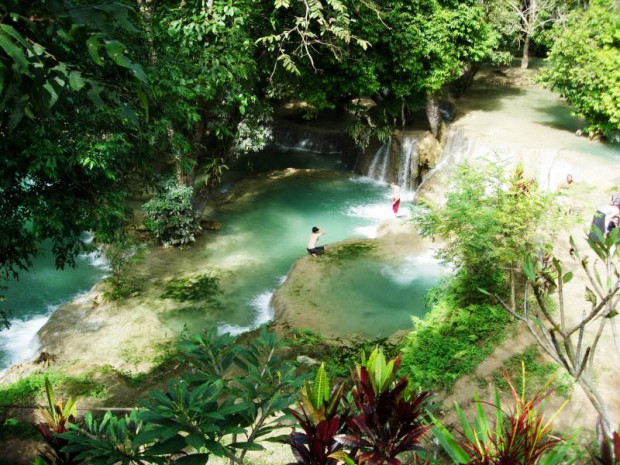 Image credit: Martin Gustavsson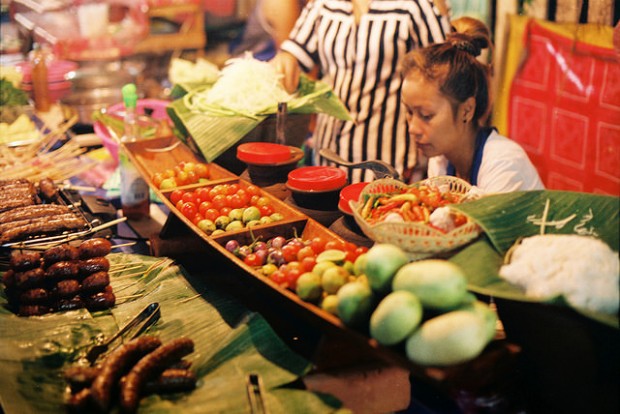 Image credit: Khanh Hmoon
In the night, the town comes alive with vibrant night markets and lively bars, where you can enjoy cosy Lao-style barbeques as you meet fellow backpackers and make new friends in a laid-back setting.
Luang Prabang and Vang Vieng are easy to cover by foot or bicycle. If you're feeling lazy, tuk tuks are scattered around the cities as well.
Luang Prabang-Chiang Mai transport: There are a couple of options to get to Chiang Mai from Luang Prabang. We'd recommend the two days slow boat ride which cruises through Mekong River. There are stopovers along the way at scenic riverside villages and rural towns. It's going to be a nice change from gruelling hours in stuffy buses as well. Read more about the journey here.
Thailand
6. Chiang Mai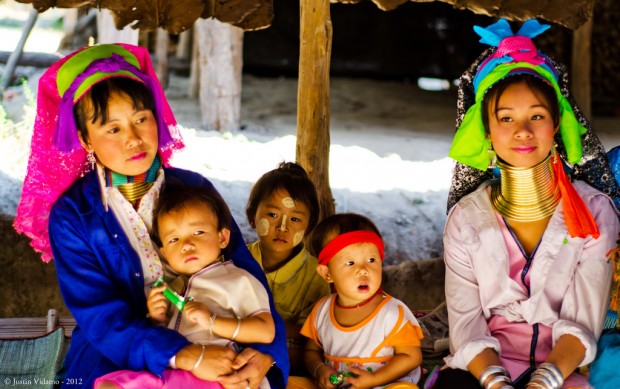 Image credit: Justin Vidamo
Situated in the heart of Northern Thailand, Chiang Mai is a destination that offers travellers a completely alternative vibe, making it a good break from the hustling and bustling of the city. With a history that goes way back, its culture is extremely rich.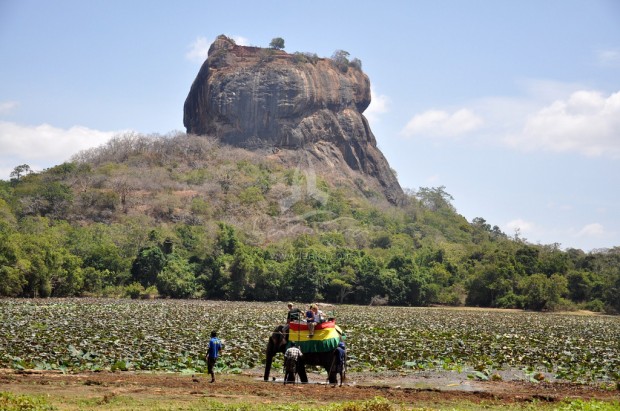 Image credit: Amila
But besides its majestic temples and other heritage sites, Chiang Mai has many adventurous activities for travellers as well, from visiting elephant camps to forest trekking. This exotic little city gives travellers a perfect dosage of soft adventure amidst appreciating its impressive cultural scene.
Also read: 7 Distinctively Chiang Mai Places You Must Go 
Chiang Mai-Pai transport: If you're travelling in a slightly larger group, book a van or mini bus, which leaves from Chiang Mai to Pai every hour between 7:30 am and 5:30 pm. It takes three hours and only cost around SGD 6. If you're alone or in a smaller group, opt for a bus ride. Buses depart from Chiang Mai Arcade Station Terminal 3 every few hours.
7. Pai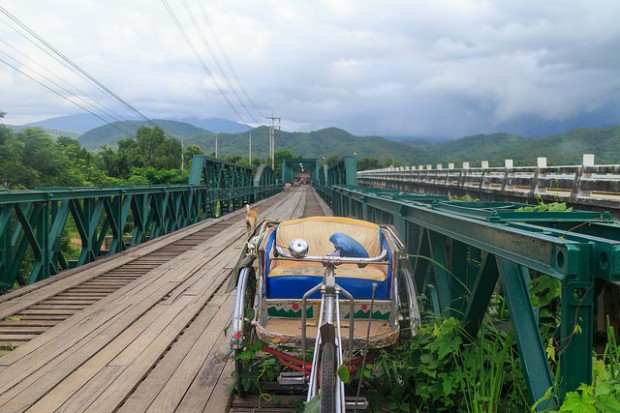 Image credit: Antonio Vianello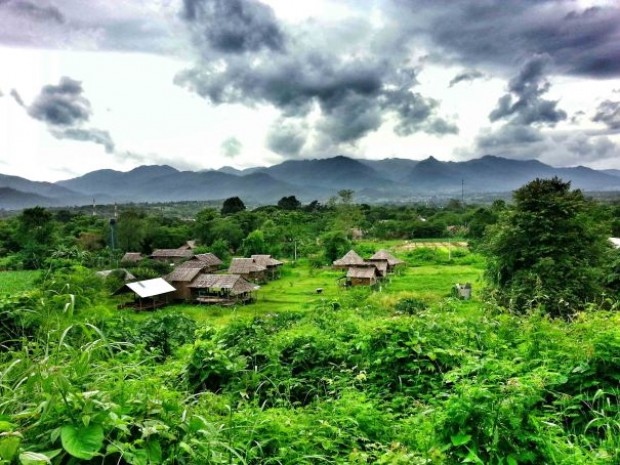 Image credit: kel
This small town was once Thailand's best-kept backpacker secret but it recently gained popularity after a newly built travel route and airport. Pai is a great destination to chill out, soak in its alluring village feel, perhaps meet a few dreadlocked Thais, join a yoga class and connect with other travellers.
You can also rent a bicycle for just SGD 3 a day to explore its charming surroundings. If you're up for it, you can even cycle 8 km out of Pai, where Tha Pai Hot Springs is situated. Reward yourself (or not) by basking in the roasting hot water which can reach above 40 degrees Celsius!
Pai-Chiang Mai-Bangkok transport: Take a mini bus back to Chiang Mai and from Chiang Mai, catch an overnight sleeper to Bangkok for about SGD 20.
8. Bangkok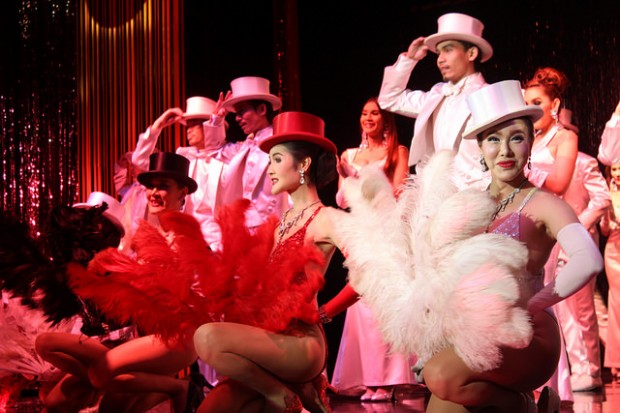 Image credit: Arun Katiyar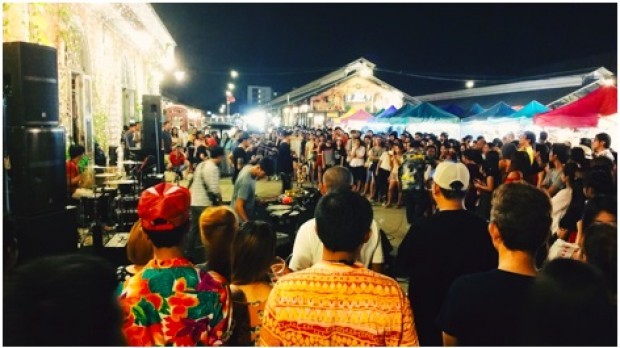 Image credit: Nataline Chui
Bangkok is Thailand's capital and it is pretty much included in every backpacker's itinerary for Southeast Asia. It's relatively urbanised, mixing old world charm with a modern and vibrant city life. Bangkok is home to an unending list of activities, sights and events – massive shopping districts, cheap and amazing street food, quaint cafes and restaurants, night markets, kinky gay clubs and bars, etc.
Be prepared to have your bars raised for the rest of your trip as you get enthralled by how much Bangkok has to offer. One more thing, do yourself a favour by completing this crazy Bangkok bucket list when you're there.
Bangkok-Krabi transport: The best way to get to Krabi from Bangkok would be a cheap domestic flight. Grab your ticket early for the lowest rate! Price range: SGD 50-100.
9. Krabi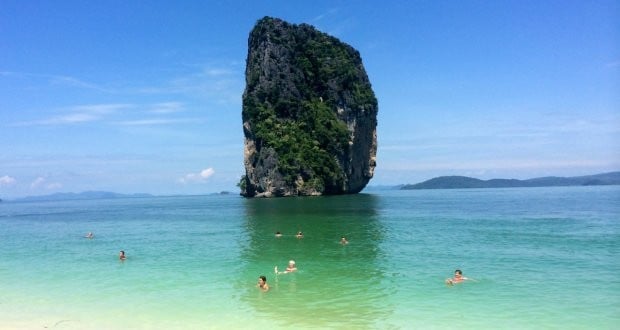 Image credit: Dina Malyana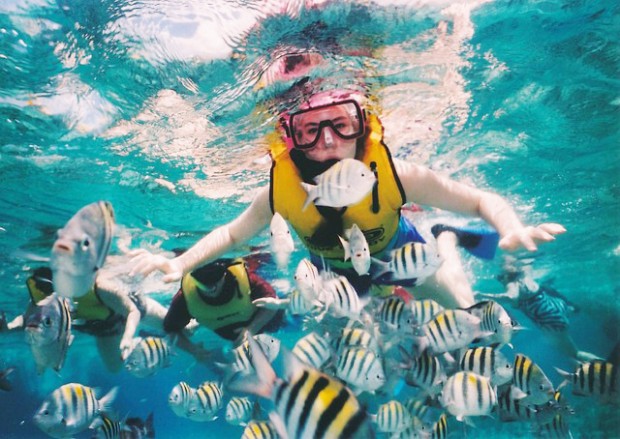 Image credit: Skeeze
Cruise through the clear seas on long-tail boats and stop by islands as you conquer the various water sports. Non-thrill seekers can have an equally good time just lazing on the white sandy shores while admiring the breathtaking cliffs towering over them.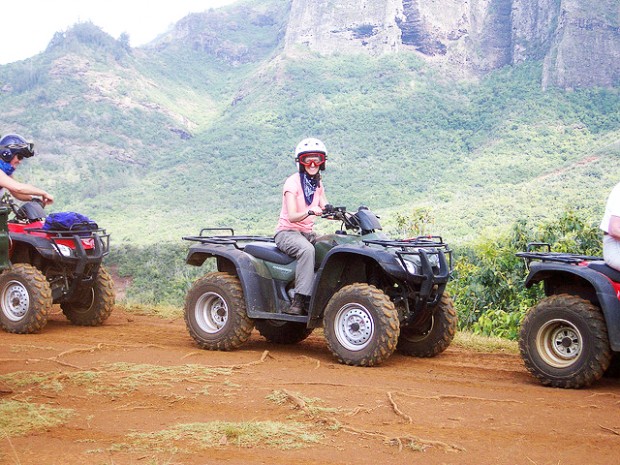 Image credit: Trailsource.com
Krabi is not short of land attractions as well. Stroll along the beachfront of Ao Nang and you'll easily find tourist information stores offering packages for ATV riding, elephant trekking, snake temple visits and so on. Lastly, end your days by pampering yourself with therapeutic rubs at traditional Thai massage parlours.
Optional: Koh Phangan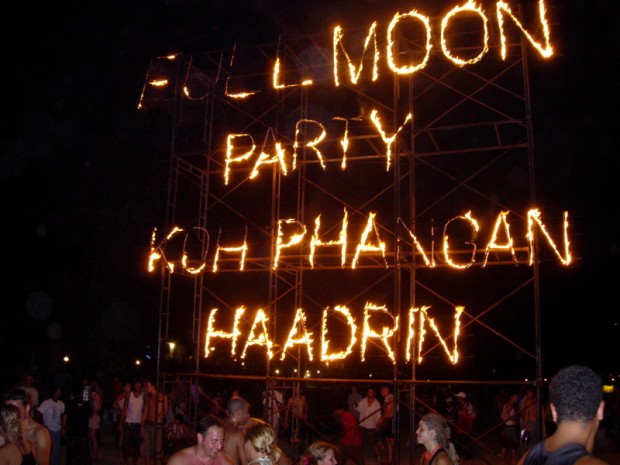 Image credit: Andrew Poynton
Thousands of backpackers flock to this resort island every month for its full moon parties, which is held on every full moon night. Full Moon Party is the pinnacle of all parties as the beach comes alive as the sun sets, with thumping bass accompanied by mass of party-goers dancing their night away.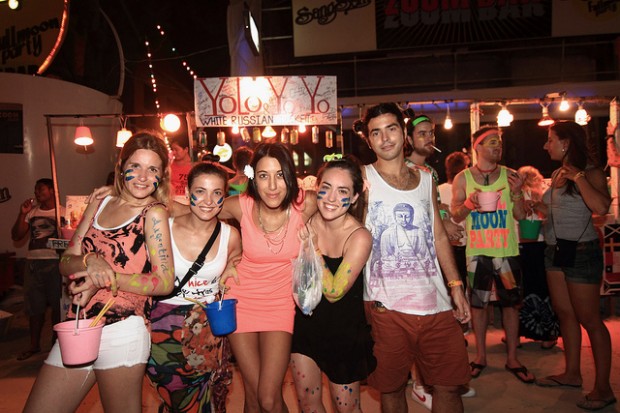 Image credit: Maria Gabriela Lucero
A few important rules to keep in mind in order to survive the Full Moon Party: do not buy drugs, pay extra attention to your valuables and stay hydrated amidst the alcohol consumption. That being said, have the time of your life as you end your adventure in Thailand with a bang.
Transport to Koh Phangan: Ferries operate from most Thai cities to Koh Phangan and the duration varies from each city. Most of the prices are less than SGD 30 and there are a handful of departure timings in a day. Non party-goers may opt to skip this destination as it isn't exactly convenient to get there.
Krabi-Singapore transport: There are many budget flights from Krabi to Singapore at really low costs if you book your tickets early. Price range: SGD 100-150.
10. Singapore

Image credit: Mac Qin
"The most marvellous city I ever saw" was what historian William Hornaday once said about Singapore way back in the 19th century. Travellers from all over the world are going to agree that this statement seems even more apt now.

Image credit: Khanh Hmoong
Beyond its impressive skyscrapers are its fascinating multicultural population, mouthwatering cuisines, rich historical sites, super-efficient transport system, world-class nightlife, its very own language (Singlish), lively heartland districts… You get the gist.
Also read: 20 Reasons Why Travelling to Singapore is a Total Waste of Time (or not)
Singapore-Penang transport: You can either opt for an inexpensive flight from Singapore to Penang, or take a bus ride, which is eight hours long and will only cost you SGD 45.
Malaysia
11. Penang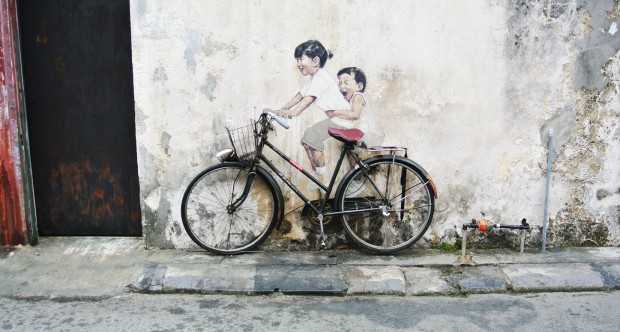 Image credit: DTW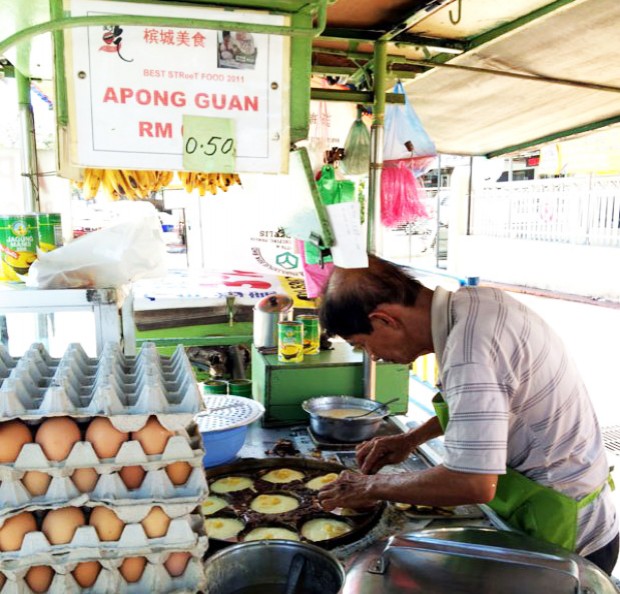 Image credit: Jaclynn Seah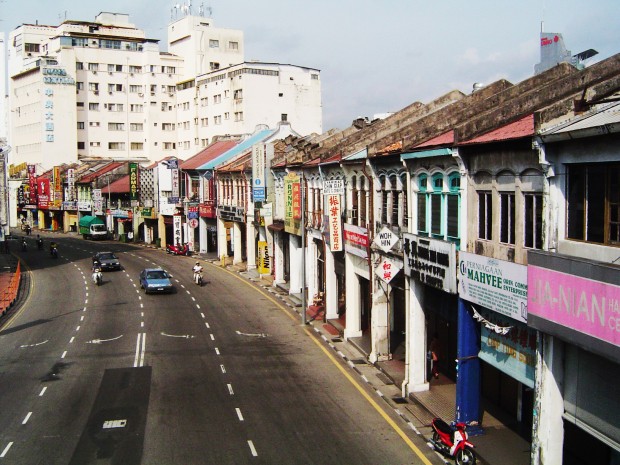 Image credit: Daniel Berthold
Penang is a lovely fusion of the East and West. Under its modernity lies its well-preserved heritage and melting pot of cultures. It is also a city famed for its amazing food, both typical and non-typical Malaysian style cuisine. So it's a definite must to include a food trail in your Penang itinerary.
Also read: Non-Stop Eating on the Penang Food Trail
Georgetown, Penang's capital and also a UNESCO World Heritage site, is a charming district boasting a vibrant street art scene. Sculptures and wall murals are plagued all over the streets, documenting the life and social history of Georgetown.
Getting around this beautiful city isn't difficult. Most places are well connected via public buses. For just 20RM, you can purchase a Rapid Penang Tourist Passport which entitles you to an unlimited boarding of Rapid Penang buses for a week.
Penang-Langkawi transport: Simply board a ferry from Penang to Langkawi. The journey is less than three hours and will only cost you SGD 22. Carry out your booking here.
12. Langkawi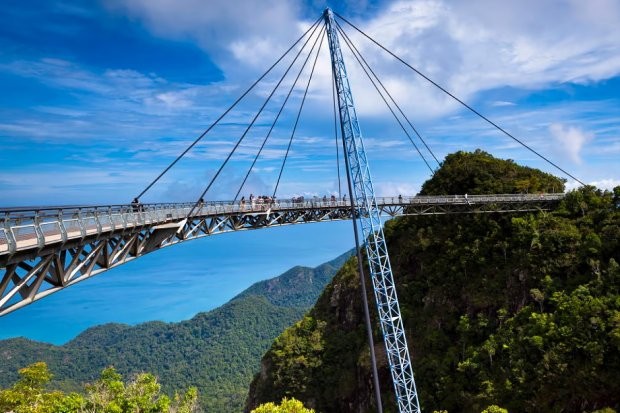 Image credit: langkawi-info.com
As you've been completely enchanted by Southeast Asia by now, give it a perfect ending by unwinding yourself at the beautiful Langkawi Island [fzPrice]lgk[/fzPrice]. This little paradise is otherwise known as "the oasis of the seas, the pearl and pride of Malaysia".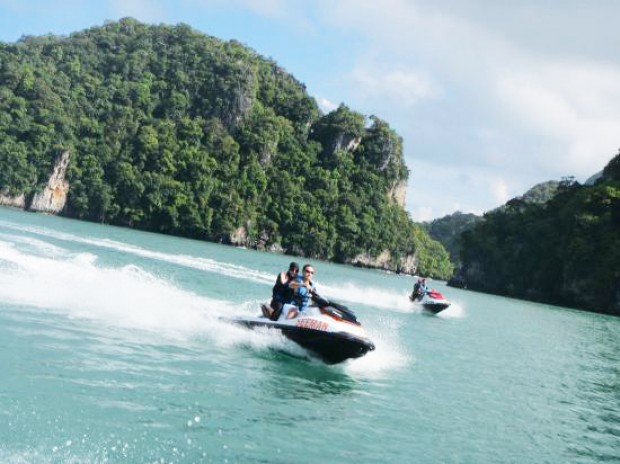 Image credit: Seeman Jetski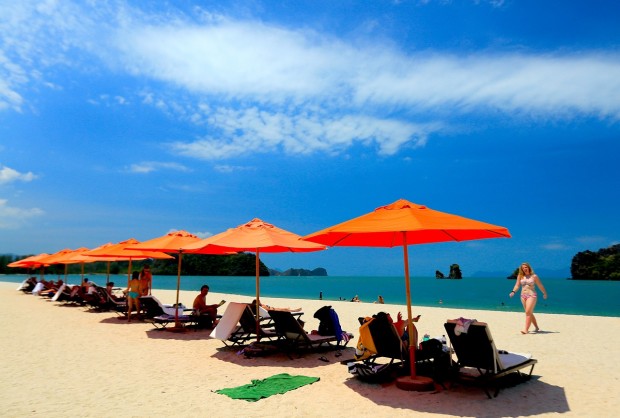 Image credit: lawyergaoge
Give yourself more than a few days to discover all the things this island has to offer, including jet ski island hopping, emerald waters, night bazaars and outdoor adventure elements, before you bid a teary farewell to this phenomenal Asian region you've called home for the past month.