Every visitor to Phnom Penh has made the arduous journey through the buzzing Central Market. But, have you ticked Russian Market off your list? Described as a truly 'local's market', Tol Tompoung Market is a place of knick knacks, street food, bargains and just about everything under one roof. Here's a round-up of all that you can't miss in the market.
1. Khmer Coffee
The first one on the list is a no brainer! It's perhaps what brings people into the Russian Market in the first place – a stop at the undisputed 'Best Iced Coffee in Phnom Penh'. When scouring through the market for Mr Bounnareth's small coffee stall, just look out for a very animated man behind a coffee stall and you've got it!
Having been around for more than 30 years, Mr Bounnareth has mastered the sweet, rich notes of a classic Khmer iced coffee. Just keep in mind that Cambodians are notoriously sweet-toothed, so if that's not you – start with small sips.
2. Elephant Pants
At this buzzing Phnom Penh market, you'll find endless racks of elephant pants. They're a crowd favourite, and it's easy to see why. These bad boys are comfy, easy and most importantly, affordable.
If you're getting one each for your friend, get it in bulk and you might even get a bargain of ៛5980/piece (~ S$2/piece).
Pro tip: Take your time to dig in because that's where you may find special designs buried underneath.
3. Fried Creepy Crawlies – Crickets, Silkworms & More!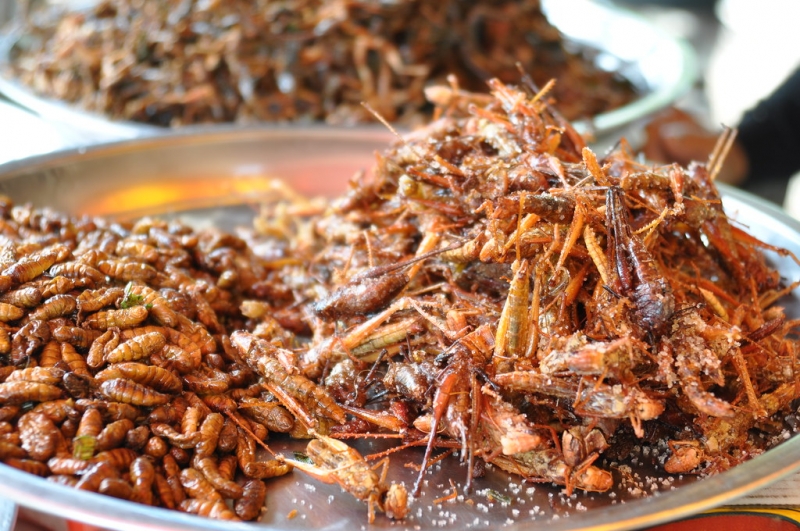 They say the best way to know a country is through its food.
If you're a strong believer of this statement, then you've got no reason to miss out on Cambodia's insect-eating culture! You might see a lot of creepy crawlies in the market – cooked and ready to serve.
Phnom Penh's creepy crawly cuisine dates back from the late 1970s Khmer Rouge regime, during which insects functioned as a cheap and plentiful source of protein and nutrients. And you've got yourself some options too! Crickets or silkworms, spicy or non-spicy, crunchy or chewy…
4. Grilled Banana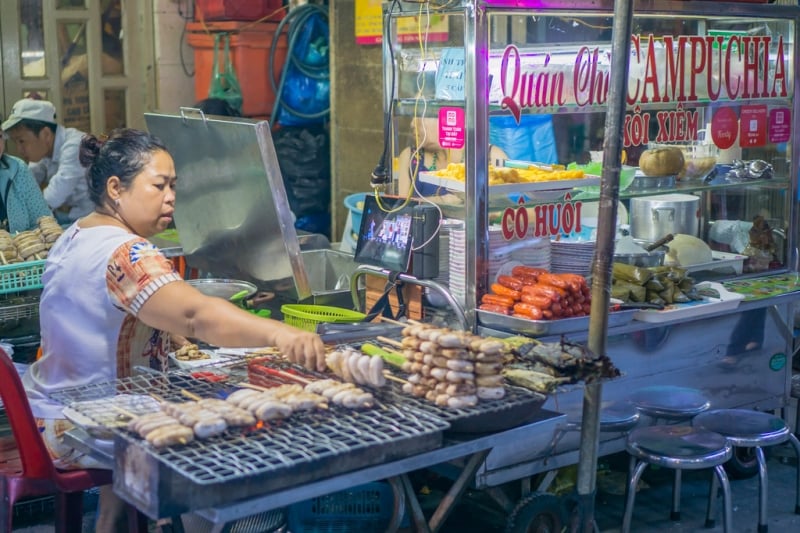 Bananas, but on another level. These delicious sweet snacks are grilled atop a fire and served hot. This dessert features a harder texture and comes with the option of sticky rice on the side for an added Cambodian-style sweetness.
Part of the joy of eating this is in seeing this dish being made, so after you mention your order, watch it come to life on the grill. The caramelised banana makes for a great snack to bring around the market.
5. Ceramics, woodwork & more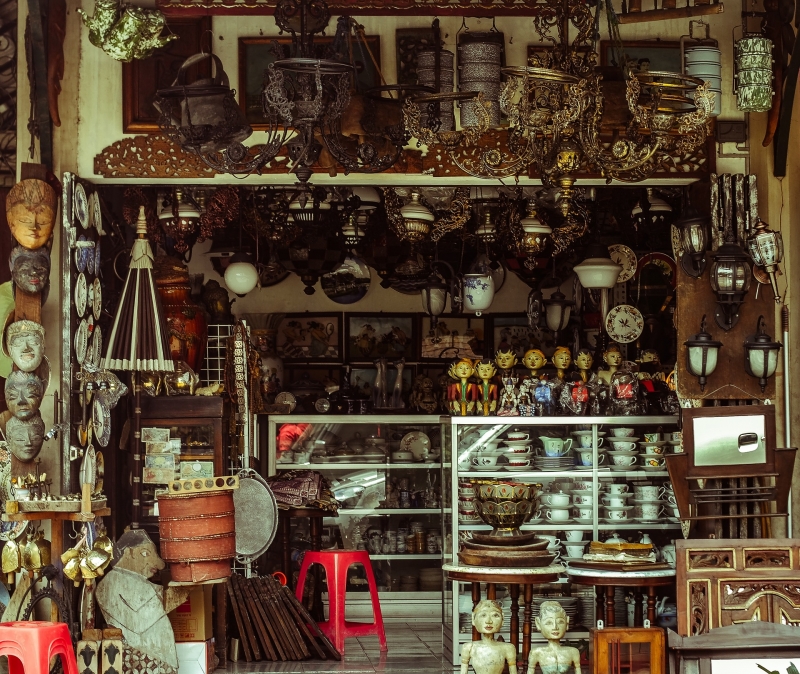 Like many Southeast Asian markets, Russian Market has those shops that seem to sell every knick knacks out there. The ones found in Tuol Tom-Poung mostly are modelled after landmarks in Cambodia, like Angkor Wat. It makes for great gifts to remember Cambodia by.
6. Khmer Scarves & Woven Silk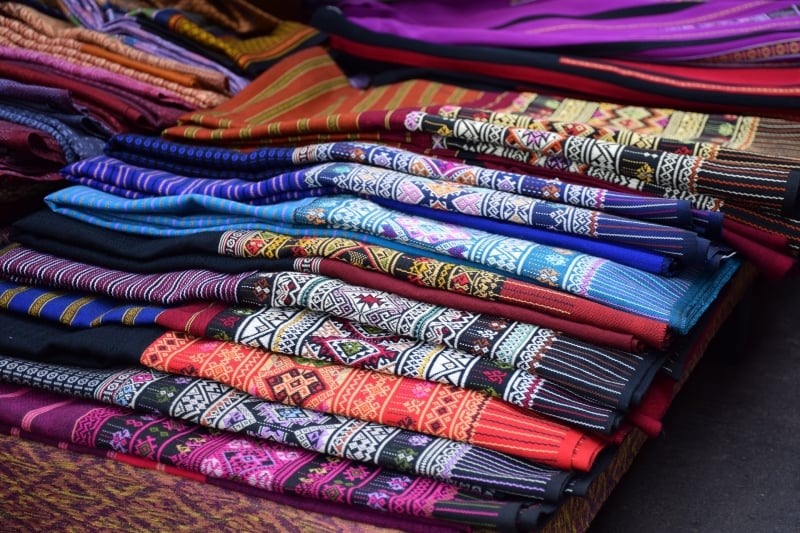 In a section of the Russian Market, you can find rows of textiles. Being mostly made in Cambodia, these textiles feature traditional Cambodian designs and motifs. Other than scarves, these motifs also appear on other accessories like bags.
7. Prahok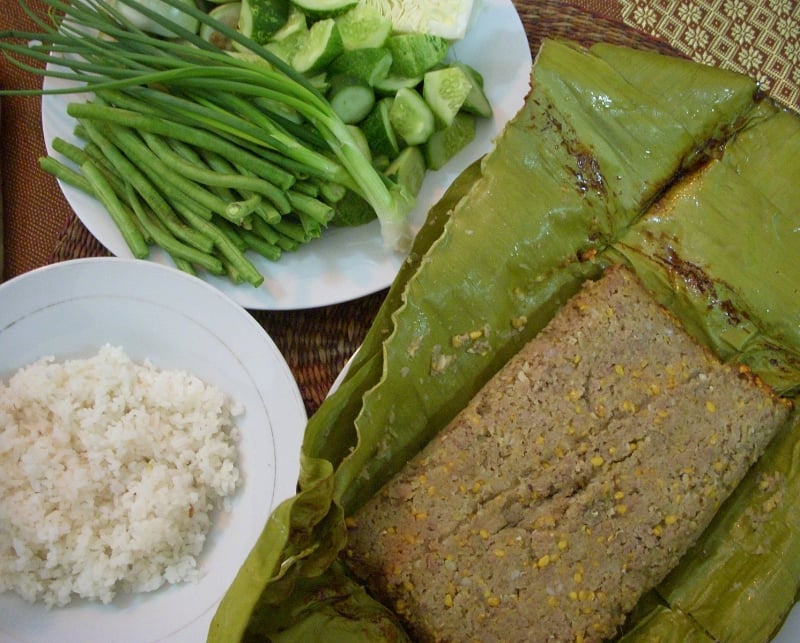 Cambodians are known for their undying love for sweet treats, but there is one savoury dish that has attained national dish status – Prahok. Wrapped in banana leaf for maximum flavour, this dish is a fermented fish paste mixed with herbs and lemongrass. Don't be put off by the sight, this Cambodian staple tastes intimidating than it looks.
Pro-tip: Have prahok with a side of rice or dipping sauce to make it more palatable.
Russian Market is Central Market's lesser-known sister, but still a gem nonetheless. The fact that not many tourists visit it makes anything you find it in even more special. Surely, it's worth a visit!