At this point, it's probably too repetitive to go on about the importance of self-care while we're still mostly homebound with very few places to go. Sure, travel might gradually be restarting, what with the COVID-19 vaccine and all. But for most of us, (safely) exploring the world is still something that we're yearning to do again. So, yes, finding calm and inner peace amid all the chaos is sometimes easier said than done. 
Fortunately, there are things like yoga and meditation to get us through. And if self-care habits are part of your 2021 resolutions (as it should), then these are definitely great ways to start! Whether you learn best through watching, listening, or somewhere in between, here are 10 online yoga classes and meditation podcasts worth trying out. Oh, and did we mention that they're all for free?
Best free online yoga classes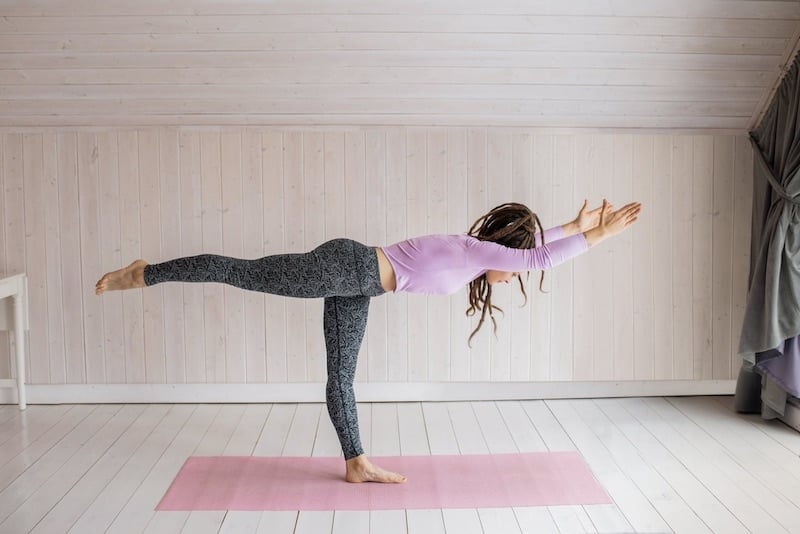 1. Sarah Beth Yoga
Instructor Sarah Beth offers a wide selection of free yoga videos that all promise to help you become your best self — both on and off the mat. These range from short 10-minute routines to longer 30-minute ones, so you'll definitely be able to bookmark something; whether it's for a quick morning routine or a longer one after work! There's also a handful of options for various levels including beginner, prenatal, and so on. 
New yoga videos are released weekly, all of these focusing on stretching, strength, tone, and de-stressing. Apart from the Sarah Beth Yoga YouTube channel, there's also a membership plan and app for those who prefer longer sessions and a more personal approach to their practice. 
2. Yoga with Adriene
Looking to commit to doing yoga as part of your self-care habits but have no idea where to start? Well then, head on over to the Yoga with Adriene YouTube channel and try out the HOME – 30 Day Yoga Journey series. If you ever thought that practising yoga daily is a daunting task, these videos will prove you otherwise.
The program features classes that are approximately 25 minutes long, with each one focusing on different poses, breathing exercises, and flows. Overall, it offers a comprehensive overview of yoga principles, as well as the mindfulness that comes with it, which makes it another great option for beginners. Oh, and a bonus for doggo lovers: Adriene's cattle dog, Benji, frequently appears on cam, too!
3. Body Positive Yoga
Amber Karnes of Body Positive Yoga describes her YouTube content as 'low-pressure, judgment-free yoga for big bodies, creaky joints, and beginners.' It offers tons of tips, tricks, and modifications that'll help you get your yoga routine right — without having to squish yourself into a pose that might not be ideal for your body type. Amber also shares reflections, struggles, and breakthroughs in her body positivity journey through yoga, while helping others achieve the same! 
4. Yoga with Tim
Up for some yoga that's more on the intense, full-body workout side? Tim Senesi of Yoga with Tim has you covered with his challenging online yoga classes, most of which last half an hour and aim to help you push your limits! At the same time, his videos also explain the yoga movements and postures, so you can practice these safely and not strain yourself. 
If you're feeling ambitious about your at-home yoga, why not try out one of the 30 Day Yoga Challenges? Though, if you'd rather take it one week at a time, there are also the 7 Day Challenges to choose from. Certainly, Tim proves that yoga is definitely for everyone, regardless of gender! 
Also read: Yoga from Home: 5 YouTube Shows to Relax Your Mind, Body, and Soul
YouTube channels for yoga and meditation combined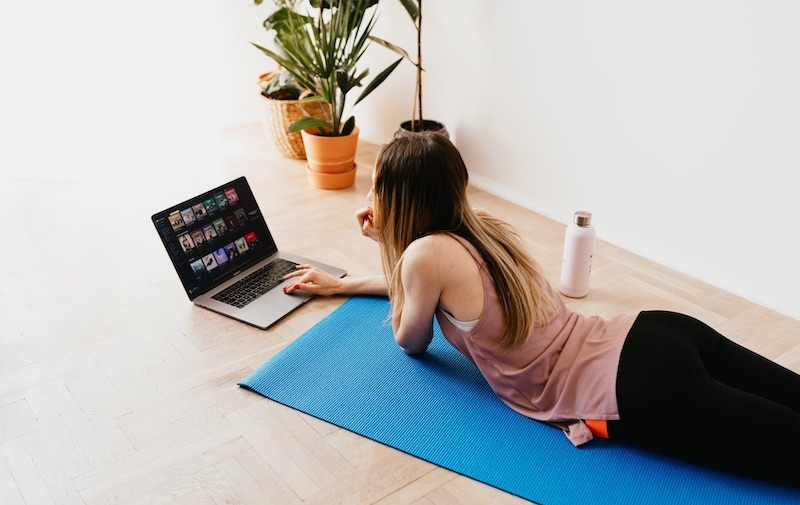 5. Boho Beautiful
For some fitness-focused travellers, part of enjoying a destination is starting their day with a workout routine… and a scenic view, to top it off! Such is the concept of Boho Beautiful: a travel-slash-fitness channel by power couple, Juliana Semenova and Mark Spicoluk. They offer yoga and meditation classes set in various stunning naturescapes around the world; from meditating by a waterfall to yoga handstands atop a mountain. 
So, if you wish to satisfy your travel nostalgia while working on self-care habits, then this is definitely your best bet! Apart from that, Juliana and Mark also upload pilates classes, as well as vegan recipes for overall wellness. 
6. Faith Hunter
Faith Hunter is a yoga and meditation instructor as well as a published author. Her teaching style blends classic yoga principles with real-world experiences to further up your self-care habits. Her channel also features inspiring chats and fun content about her own lifestyle!
As you watch and follow her uploads, you'll easily notice a sense of peace and tranquillity that you'd definitely want to emulate, too! The secret? Clearly, that would be her online yoga classes and guided meditation sessions. The former leans on the calming and restorative side, while the latter emphasises striving for a well-balanced way of life. 
Also read: COVID-19 Ruining Your Sleep? Here's the Science Behind It
Guided meditation podcasts and resources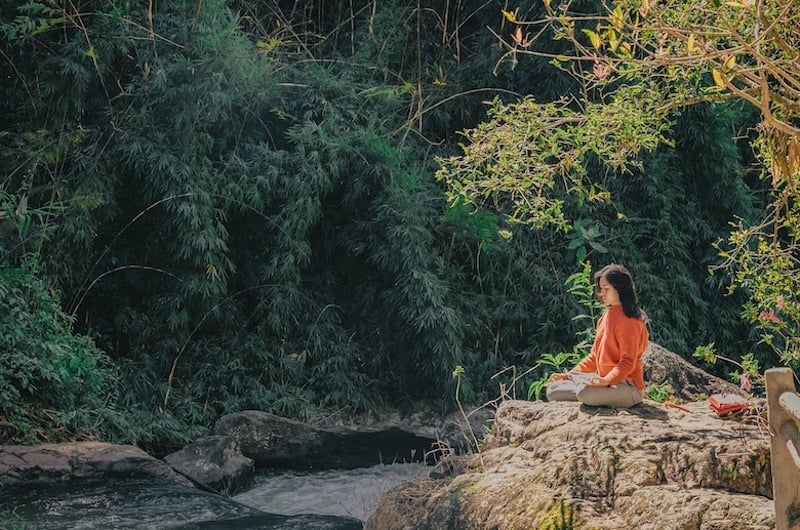 7. Daily Meditation Podcast
As its name suggests, the Daily Meditation Podcast is something you can easily make time for each day, given its episodes take only between eight to 15 minutes. Led by meditation coach Mary Meckley, it features weekly themes centred on mindfulness and how to integrate this into your everyday life; from handling bouts of anxiety and depression, to practising gratitude and finding inner peace. Keep an ear out for the bonus eps that delve deeper into certain emotions, too!
8. The Honest Guys
If you like your meditation podcasts fuss-free and straightforward, then we'd recommend The Honest Guys! Composed of a British trio, most of the episodes focus on deep, all-out relaxation with the soothing music, guided sleep talk-downs, and slow breathing techniques. Apart from their podcasts, they also have a YouTube channel where you can access guided imagery and fantasy visualisations for a fuller experience. 
9. Untangle
Upon tuning in to Untangle, you'll get to listen to experts and  'real people' share stories about contemplative practices making all the difference in their everyday lives. Apart from psychologists and mindfulness teachers, their collection of interviews also feature business leaders, authors, and actual scientists. 
In sum, it highlights the importance of regular meditation, no matter where you are in life. So, if you like your self-care habits with a side of storytelling, then this should be your go-to! 
10. Tara Brach
Looking for guided meditation podcasts that also feel like you're getting therapy? Well, look no further than those from Tara Brach: a bestselling author and internationally known meditation teacher. With a Ph.D. in clinical psychology, her weekly episodes offer a cathartic experience by blending Western psychology and Eastern spiritual practices. Overall, her podcast emphasises the importance of mindfulness as well as self-compassion in freeing oneself (and society) from emotional suffering.
Also read: 7 Self-Care Tips to Protect Your Mental Health During the COVID-19 Pandemic
Of course, beyond these free yoga and meditation resources, there are more ways you can practise self-care during these trying times. Perhaps pick up a new hobby or two? Or even simply watch inspiring shows and movies? The options are limitless, as long as you know where to look. But hey — adding these online yoga classes and meditation podcasts to your routine is certainly a good start!