WINTER. IS. COMING. And it's coming fast and furious, my friends, fast and furious! As the white walkers approach, the hype for GoT's Season 6 Finale is definitely hot on our heels!! And what better way to add on to all this totally murderous excitement than with a travel guide for all you people who just can't get enough of this heart-stopping, this gut-wrenching, this totally crazily epic show???
The answer: there. is. no. better. way. So without further ado, my fellow Game of Throners, here's the ultimate travel guide for you to indulge in all your frightful fantasies! Also, minor spoilers ahead up till Season 6 Episode 9 for those who aren't up to date! You've been warned.
Also read: The Most Majestic Filming Locations You Will Find On Earth
1. King's Landing, AKA Dubrovnik, Croatia
On screen: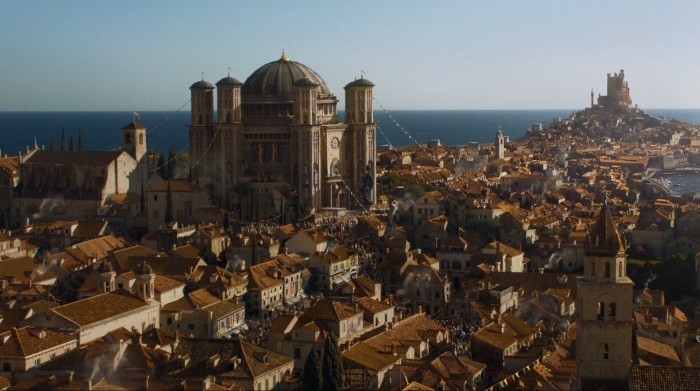 Off screen: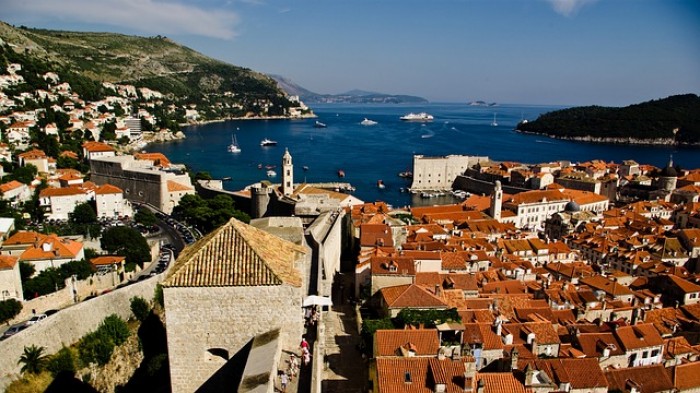 This is totally the epicentre of the endless, merciless battle for the Iron Throne, so while in Croatia, head on over to Dubrovnik for you to soak in the murderous vibes of this place! … Okay, I'm totally kidding. The real deal's actually cheerier, way more charming, and totally worth a visit!
2. Winterfell, AKA Doune Castle, Scotland
On screen: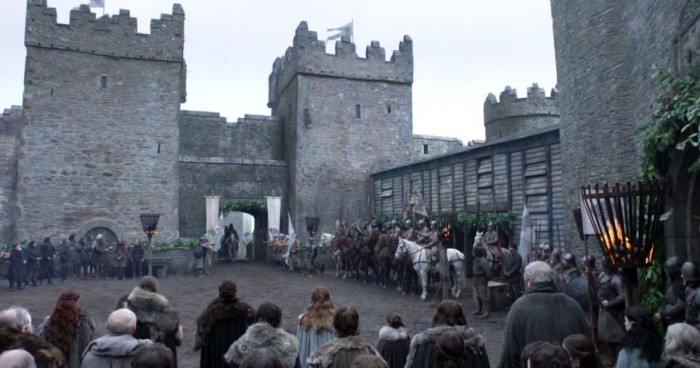 Off screen:
Image credit: Steve Collis
House Stark is honestly one of my favourite Houses, for real. They're one of the nicest bunch of people around! I mean, you know, they don't go around plotting rebellions or flaying people for punishment. Too bad so many of them are… Well… More or less dead. I'm totally rooting for ya'll, Sansa and Arya and Jon and Bran!! AND TAKE THAT, RAMSAY BOLTON, IN YOUR FACE.  
3. The Wall, AKA Magheramorne Quarry, Ireland
On screen: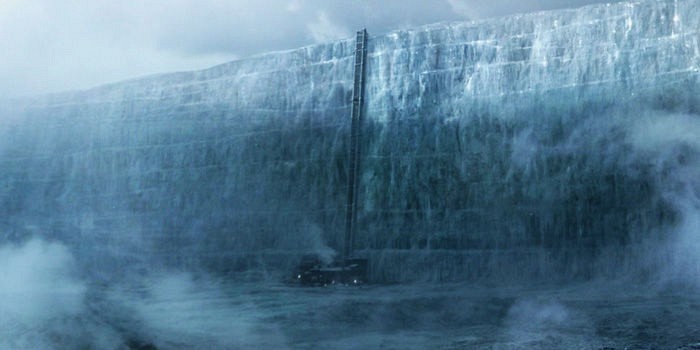 Off screen: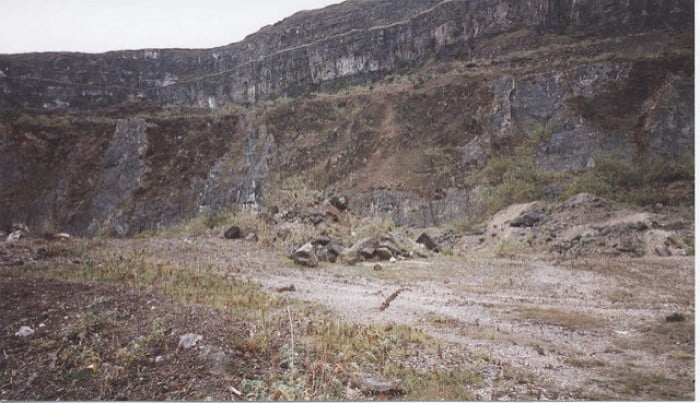 Image credit: Graeme Churchard
WOAH. Editing really does wonders, huh? Although, fun fact: one of the walls were painted to look like ice! Nevertheless, here you go, ladies and gentlemen, the biggest, the baddest, the totally infamous, The Wall. The only thing (thus far) standing between humans, and the fearsome white walkers! Let's hope Dany does her dragon magic and roasts them all to bits, ya?
4. Meereen, AKA Klis Fortress, Croatia
On screen:
Off screen: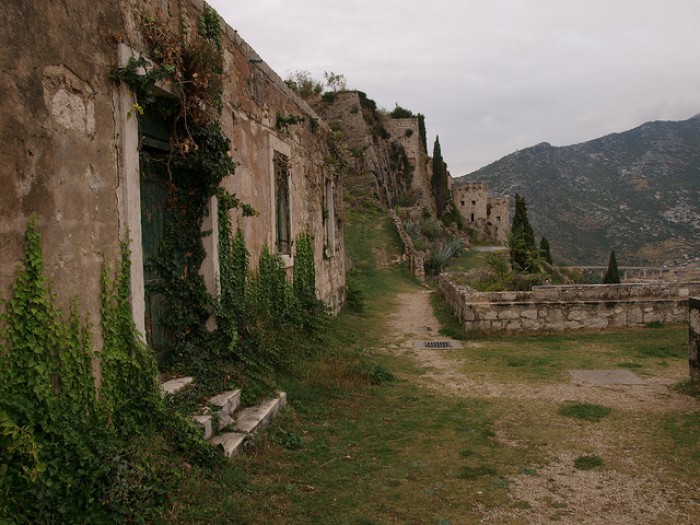 Image credit: pixelchecker
Speaking of Daenarys… How about checking out the City of Meereen, where Queen Dany, Mother of Dragons, rules? And rejoice, everybody, she's finally back from her time with the Dothraki! And maybe, just maybe, she'll finally cross over back to Westeros?
Also read: 7 Days Travel Guide to the Best of Croatia
5. Daenerys and Khal Drogo's Wedding, AKA Azure Window, Malta
On screen: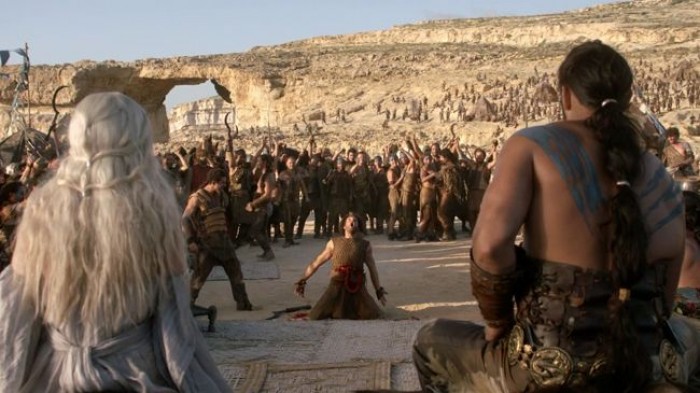 Off screen: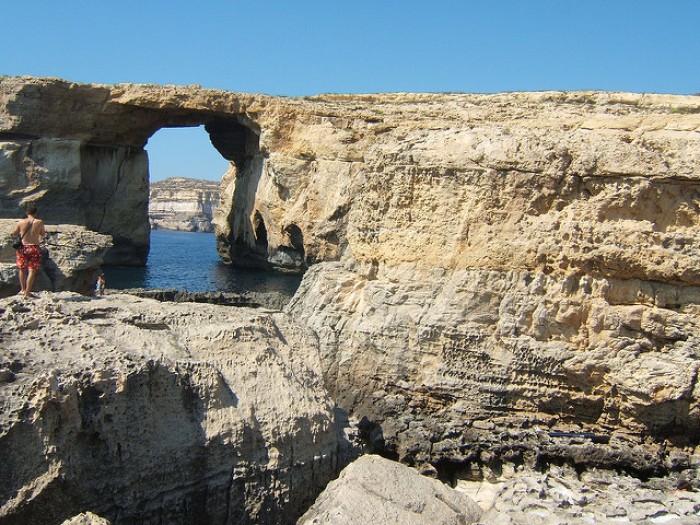 Image credit: Larry Lurex
Speaking of Dany, how about checking out the place where she got hitched? Okay, so their marriage didn't start off that well. But you've got to admit, they're one of the cutest and most genuine couples on the show! "Moon of my life… My sun and stars." Ughh!! WHERE do you find a man like that!? It's just too bad that he… You know… Bit the dust, too. Game of Thrones, please.
Also Read: Journey Across Middle-earth New Zealand
6. Ygritte and Jon Snow's Cave, AKA Grjótagjá, Iceland
On screen: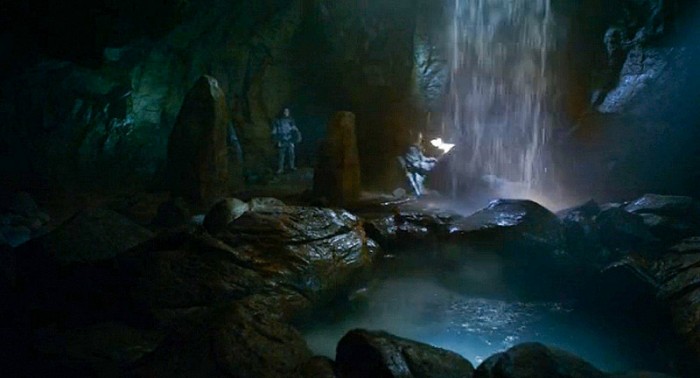 Off screen: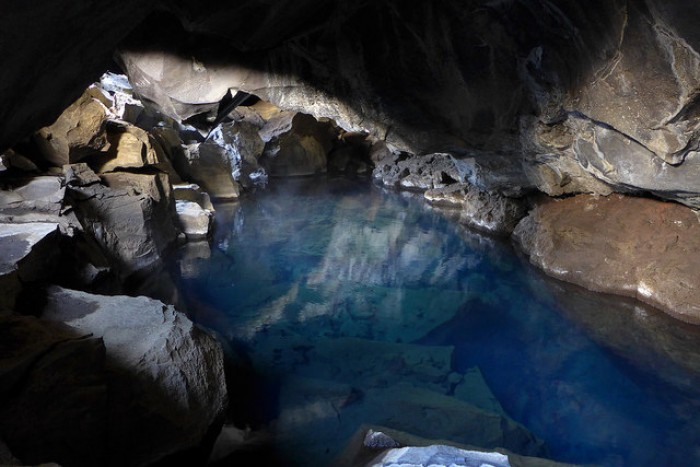 Image credit: Sebastian Werner
Speaking of another totally cute couple in Game of Thrones (and, seriously, these are rare and a few), how about Jon Snow the bastard and Ygritte the wildling??? I totally ship them, to infinity and beyond. But, Game of Thrones being Game of Thrones, they just had to kill off Ygritte, didn't they? Sigh… Well, at least they had a good time here, if you know what I mean.
7. Tower of Joy, AKA Zafra Castle, Spain
On screen: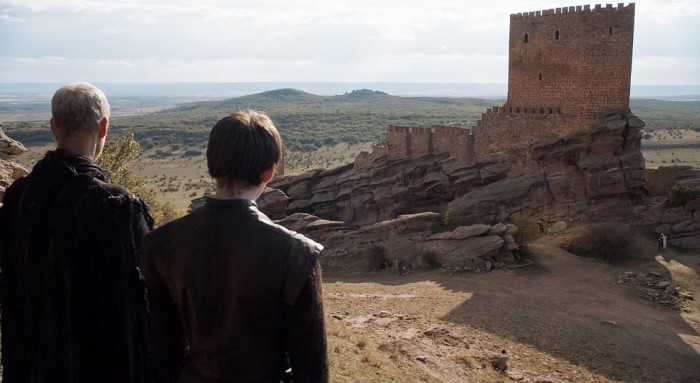 Off screen: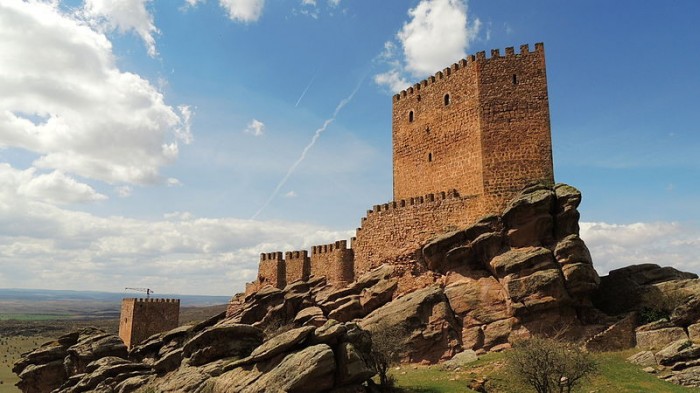 Image credit: Borjaanimal
For those who aren't aware, the Tower of Joy was where Lyanna Stark, sister of Ned Stark, betrothed to Robert Baratheon, was supposedly kidnapped by Rhaegar Targaryen and kept prisoner in. I, on the other hand, choose to believe in the infamous R + L = J Theory, and for those who aren't in the know, I suggest you Google it to get your mind totally blown!
8. North of the Wall, AKA Vatnajökull, Iceland
On screen: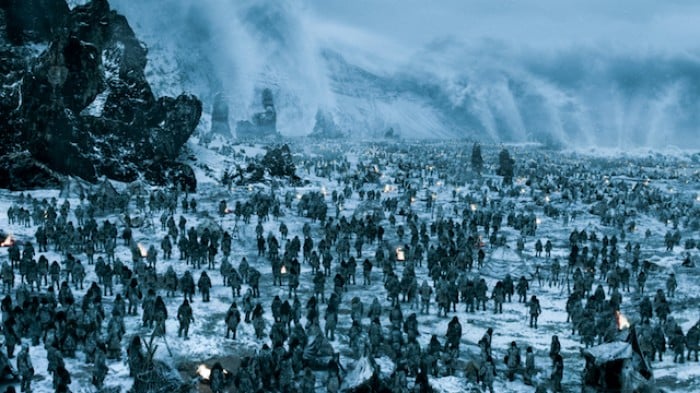 Off screen: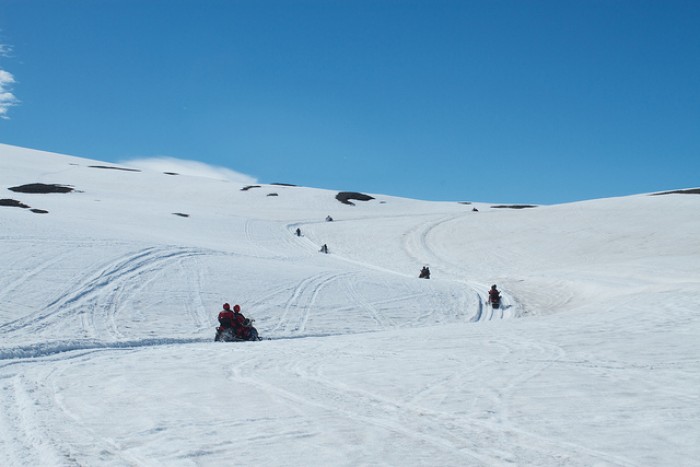 Image credit: Brian Gratwicke
Woah! What a difference it makes, huh, when you put hundreds of people on set versus without??? Nevertheless, the winter frost here is as cold as merciless as the one shown on screen, so bundle up while you're here or you might just turn into a White Walker yourself!
9. The Haunted Forest, AKA Tollymore Forest Park, Ireland
On screen:
Off screen: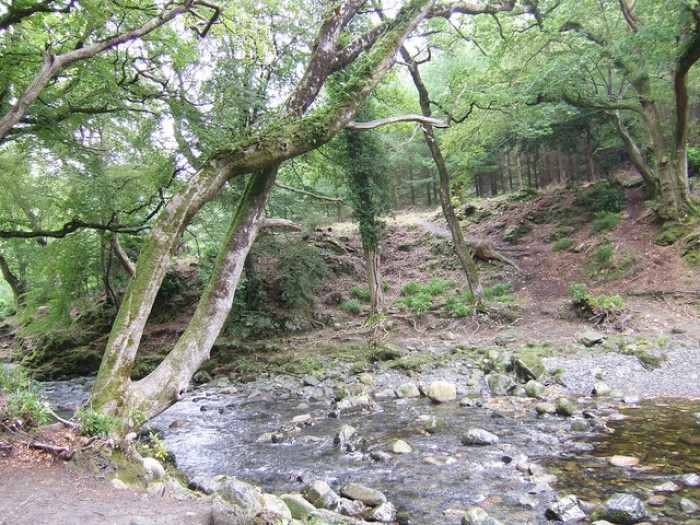 Image credit: William Marnoch
Ahh… Back when everything was fine and jolly, when the Starks first found their direwolves. Now, little of the Starks, and their direwolves, remain… In the true Game of Thrones fashion. How reminiscent of happier times! It brings tears to my eyes, remembering the good ol' days when killings were kept to a minimal!
10. Dothraki Sea, AKA Binevenagh, Ireland
On screen: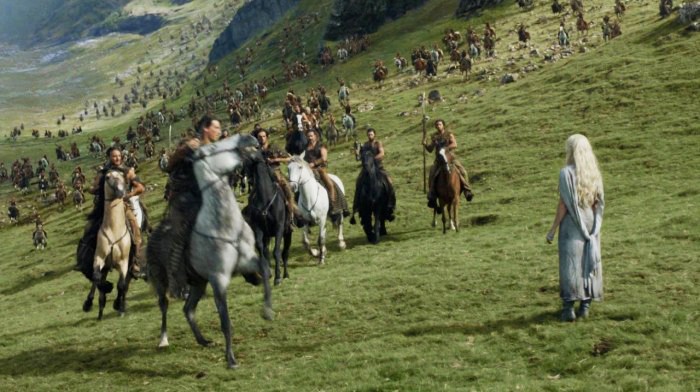 Off screen: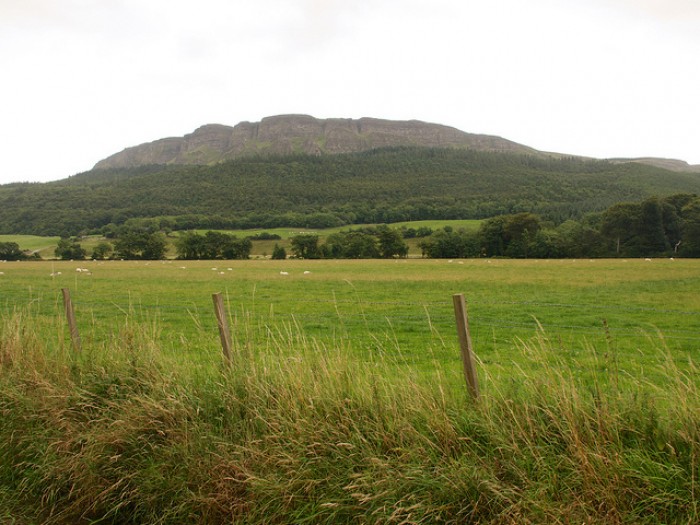 Image credit: kanbron
Who can forget that iconic moment when Dany hopped onto her dragon, escaped the Sons of Harpy, dropped into a field of vastness, and then get surrounded by a herd of Dothraki?? Definitely not me. It totally made for an epic end to season 5, and while season 6 saw her struggling with her position as a prisoner, our Queen Dany is finally back, bigger and better than before!
Also read: Game of Thrones Filming Locations Every Die-Hard Fan Must Visit
So there ya have it folks, 10 super iconic locations from around the world that you simply have to visit, whenever you find yourself in any of these places! Maybe even do a lil' reenactment of your favourite scenes while you're at it? Whatever it is, I'm sure we can all agree on one thing: no matter how many favourite characters of ours they kill, no matter how many horrible and gut-wrenching plot twists they insert, we just can't get enough of this totally epic series! SEASON 7 AND 8, PLEASE JUST COME ALREADY.