Feeling like you're stuck in a rut? Or simply looking for something new to watch that won't make you feel bad about yourself (or your life) afterwards? As we all know, we live in trying times. Furthermore, all this time spent alone and at home has probably compelled some to take a look at how their lives are turning out. Don't worry, we're not here to judge! Though, you also might want to give these inspirational movies and TV shows a try; from exciting adventures and superhuman tales to slice-of-life drama. Come on, what have you got to lose? 
More than just feel-good films, these motivational movies and must-watch TV shows will help you get started on your self-improvement goals. Regardless of which aspects you'd like to work on, these all serve as a subtle reminder that you're not alone! Hey, whoever said binge-watching isn't good for you obviously hasn't seen these captivating works. 
Best inspirational movies about being a better person
1. The Secret Life of Walter Mitty (2013)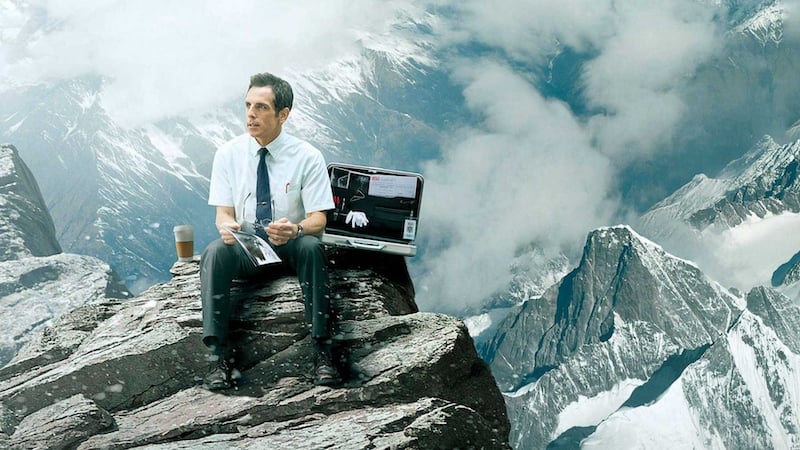 The Secret Life of Walter Mitty centres on a man (played by Ben Stiller) whose constant daydreaming serves as his only quick escape from his humdrum life. Despite working for a renowned magazine, Walter has always been hesitant to live the life he aspires to have. But then, a work emergency springs up and compels him to step out of his comfort zone — and finally go on unexpected adventures! 
Watch as he goes from New York City to Iceland and then way up in the Himalayas in search of an enigmatic photographer. More than just a story of courage and wanderlust, it's also one of those motivational movies that remind us that it's never too late to be the person you want to be.
Also read: Now Showing: Must-Watch Travel Movies That Spark Wanderlust
2. Good Will Hunting (1997)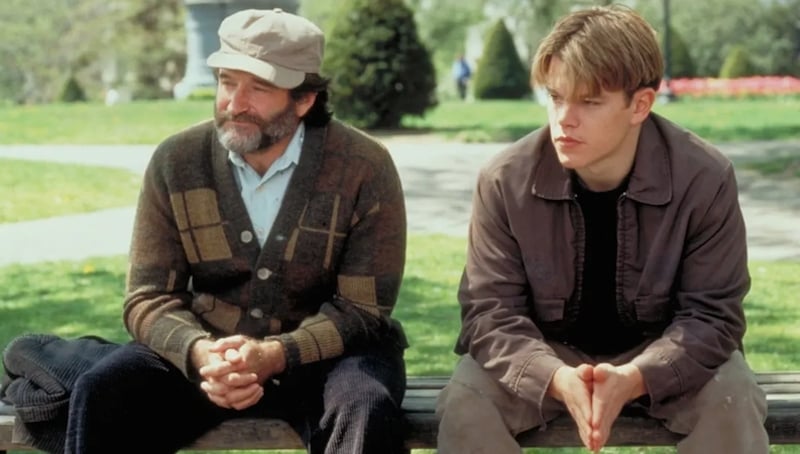 Good Will Hunting is an emotionally rich drama about a university janitor named Will (played by Matt Damon) who is actually a math genius. However, he has also had one too many run-ins with the law, and his last hope at redemption is the equally brilliant psychologist, Dr. Sean (the late Robin Williams). In a series of therapy sessions, the motive behind Will's troublesome behaviour comes to surface, as well as Dr. Sean's own inner turmoil. It's one of the best inspirational movies about confronting your past head-on, because only then will you be able to move up and forward.
3. This Is Where I Leave You (2014)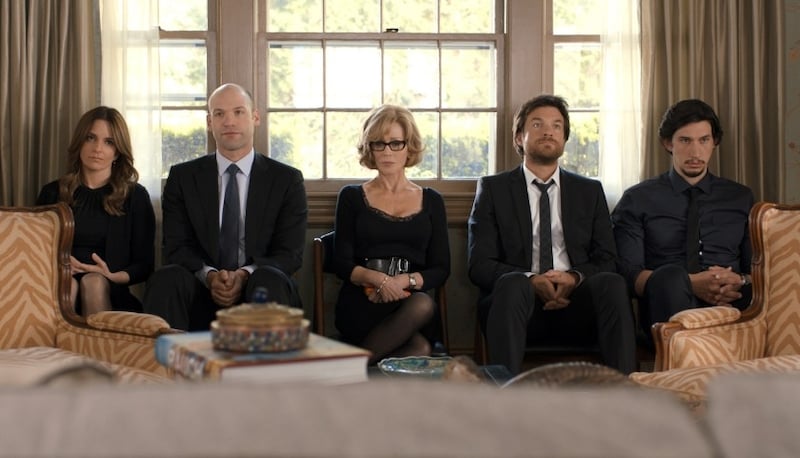 What happens when you return to your childhood home and stay there for a week as part of your father's dying wish? Well, according to This Is Where I Leave You, you can expect a lot of drama, hilarity, and overall confusion. For the first time in decades, the Altman siblings are forced to live under the same roof along with their eccentric and vivacious mother (played by Jane Fonda). In the course of seven days, each sibling is forced to deal with their childhood baggage and adult life crisis — including a long list of regrets and what-could-have-beens.
4. Stuck in Love (2012)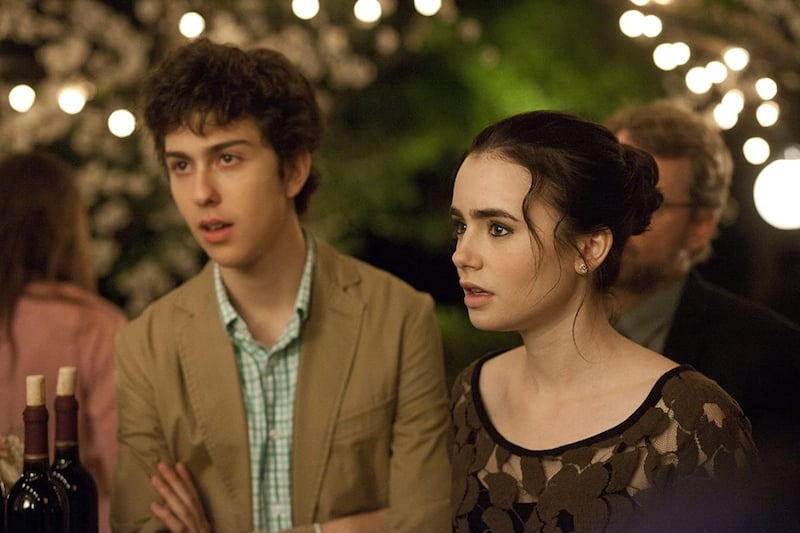 Part-family drama and part-romcom, Stuck in Love follows a year in the life of the Borgens family. Oh, and they also happen to be a family of writers — novelists, to be precise — so, it's interesting to see how they channel their inner turmoil. There's the whip-smart yet commitment-phobe, Sam (played by Lily Collins); the horror genre-obsessed yet hopeless romantic, Rusty (Nat Wolff); and their dad, Bill (Greg Kinnear), an accomplished author still pining for his ex-wife (Jennifer Connelly). Each subplot, often merging with one another, explores the complexities of love in all its forms. 
5. How to Be Single (2016)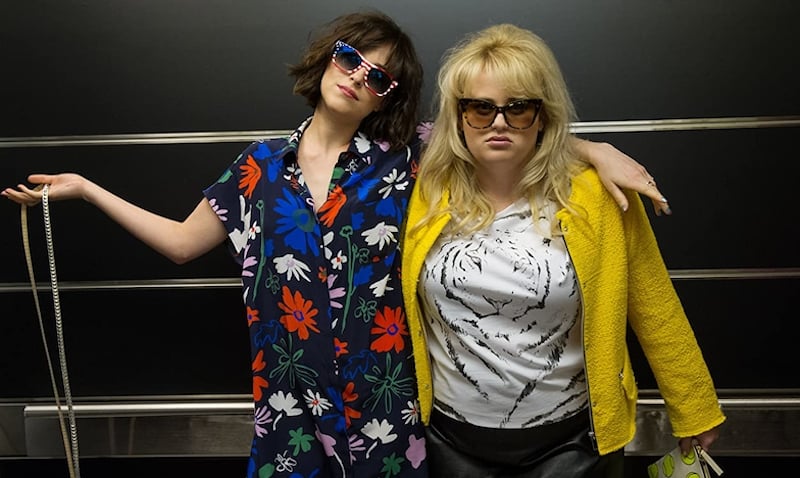 The opening line goes, "There's a right way to be single and a wrong way to be single." But really, How to Be Single shows that there's no perfect way to go about it. Case in point: a group of New Yorkers each trying their best to navigate the dating scene. Although, clearly, their version of "best" is quite subjective. 
Their situations are nothing original, TBH. And oftentimes, it feels like you're watching something straight out of a magazine advice column. Yet these reality bites are what make it stand out! Unlike other inspirational movies from this genre, it goes against the usual way-too-simplistic message of just "letting love find you"… or whatever. 
Also read: Dating App Bumble Opens Its First-Ever Cafe in New York City
6. The Broken Hearts Gallery (2020)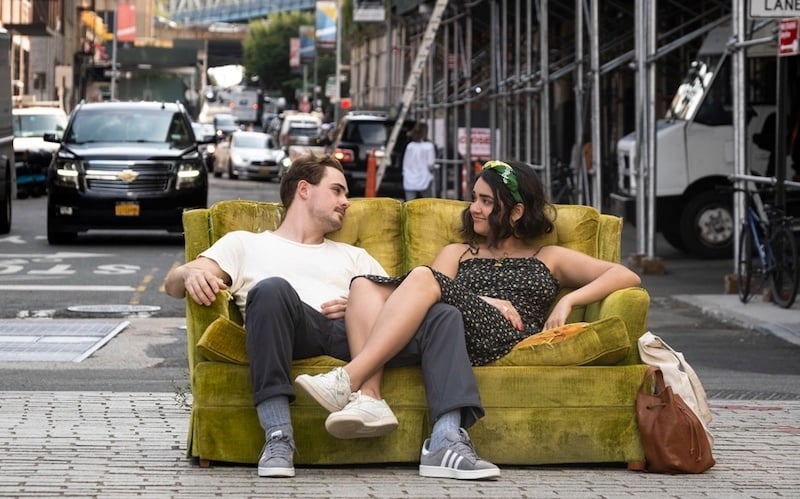 One of the best motivational movies from the romcom genre is The Broken Hearts Gallery. Its premise is quite amusing: An NYC art gallery assistant (Geraldine Viswanathan) who takes hoarding to the extreme. Basically, she keeps souvenirs from every relationship she's ever been in! 
Fresh from yet another break-up, she uses this concept for a pop-up space that soon becomes the talk of the city. With the help of a snarky aspiring hotelier (Dacre Montgomery), she unexpectedly starts a movement à la Humans of New York for the heartbroken. More than just a tale about letting go, this millennial-centric flick is also about taking risks and going after the career of your dreams. 
7. Palm Springs (2020)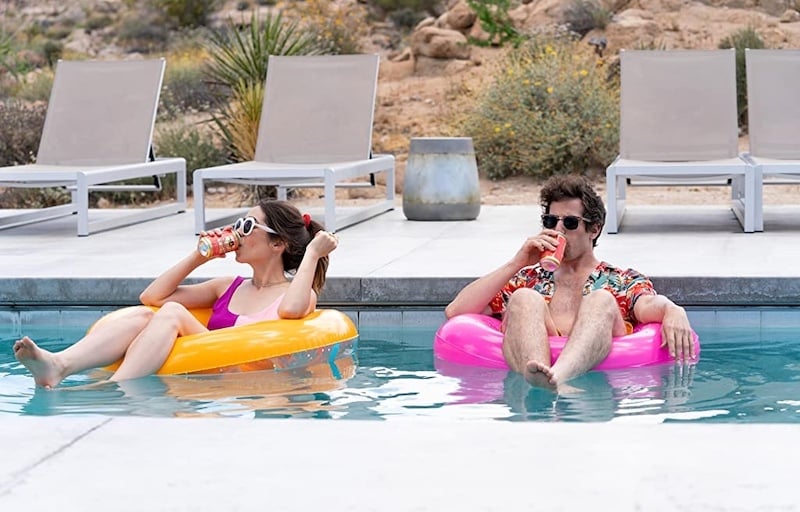 Global lockdowns and anxiety-inducing cabin fever aside, 2020 was quite a year for inspirational movies. Take Palm Springs, for instance, which takes place in the famous SoCal resort city. Andy Samberg and Cristin Milioti star as two wedding guests stuck in a time loop after entering a vortex in the desert. 
Forced to relive the same day over and over again, they pull all sorts of reckless stunts and make decisions without consequences. It's all fun and games until they realise that it's simply a toxic way of shielding themselves from their painful past. One of the most streamed Hulu Original films, it explores the concept of romance and the things that come with it: fear, regret, and mistrust. 
8. The Perks of Being a Wallflower (2012)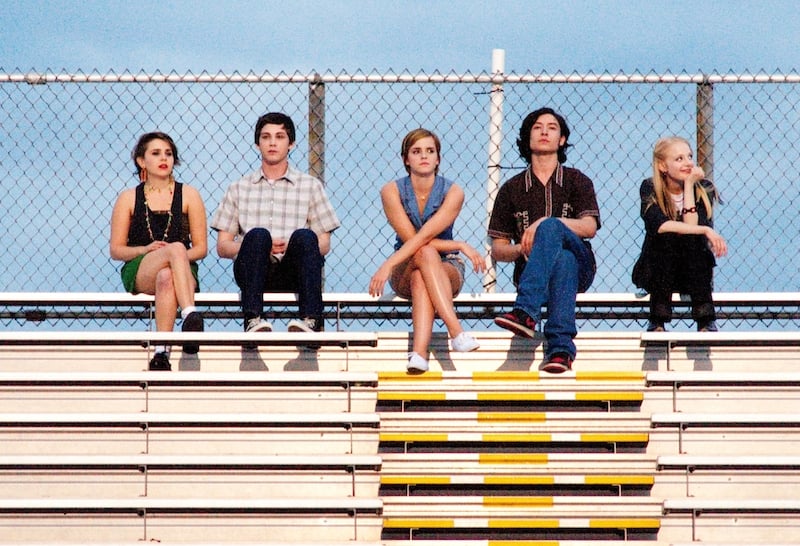 As far as inspirational movies from the coming-of-age genre goes, very few have come remotely close to The Perks of Being a Wallflower. It centres on introvert Charlie (played by Logan Lerman) and his freshman year of high school. While seemingly calm on the outside, he actually struggles with the recent suicide of his best friend, as well as his disturbing childhood. 
Fortunately, two devil-may-care seniors Sam (Emma Watson) and Patrick (Ezra Miller) take him under their wing and on a roller coaster ride. In the course of one school year, they learn to count on one another to get through both the highs and lows of being a teenager. 
Also read: 12 Best Summer Movies to Watch for Travel Inspiration
Must-watch TV shows about healing and self-improvement
9. BoJack Horseman (2014-2020)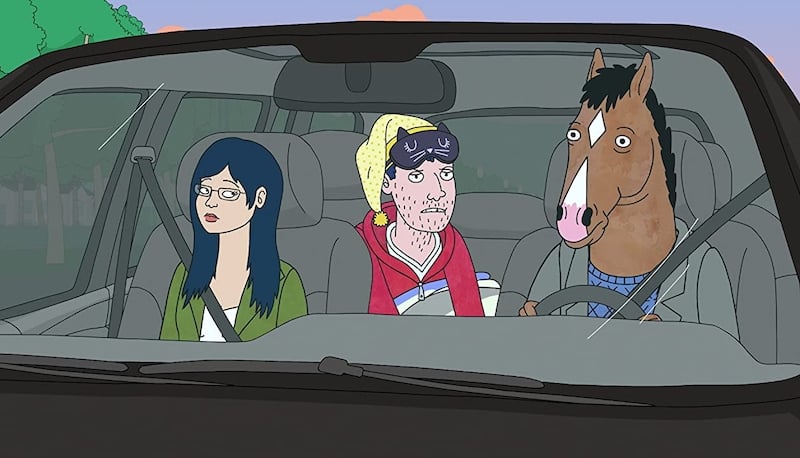 BoJack Horseman is, without a doubt, one of the best adult animated series of our time. It's set in a bizarre world where anthropomorphic animals interact with humans (like it's no big deal), where the titular character is a washed-up actor with more issues than Vogue. He's also quite the antihero, which makes him all the more relatable — but also all the more frustrating at times. Either way, you'd definitely want to see how things will turn out for him in the end. 
In a nutshell, the whole plot asks the question: Are some people (or animals, if you may) really beyond redemption or is it never too late to turn one's life around? Furthermore, what makes it one of the top must-watch Netflix shows is its very upfront discussions on mental health, gender and sexuality, the dark side of fame, and more. Oh, and it has a handful of Hollywood celebrity appearances, too! 
10. The Good Place (2016-2020)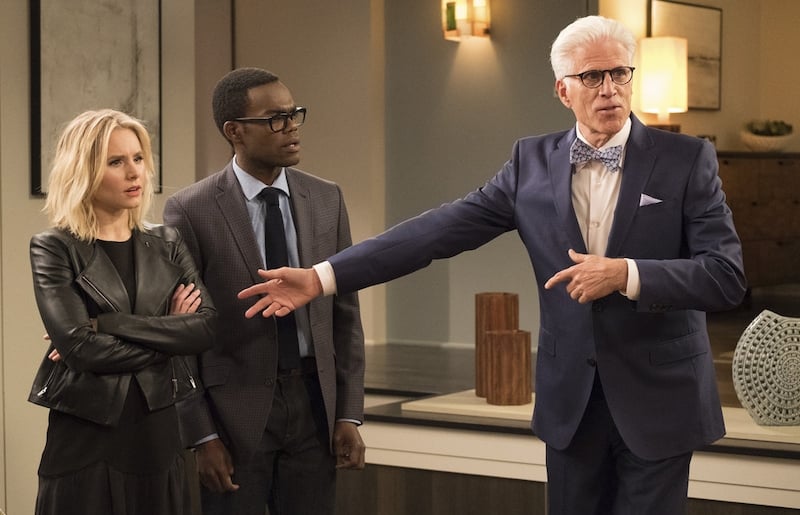 What happens when a morally bankrupt person somehow ends up in a heaven-life afterlife by accident? Such is the premise of The Good Place, which also happens to be the name of the said afterlife. As you might have guessed, its opposite is called the Bad Place — where the main character,  Eleanor Shellstrop (Kristen Bell) probably should have been. 
Thanks to a case of mistaken identity, she does everything in her power to hide her past in order to stay in the Good Place. This includes enlisting the help of Chidi Anagonye (William Jackson Harper), a deceased ethics professor who teaches Eleanor what it means to be fundamentally good. The Good Place is quite an inspiring series to watch, mainly for how it seamlessly integrates moral philosophy lessons into an otherwise comedic plot. 
Also read: 20 Characters from Movies & TV Shows Who Are Actually Problematic
11. The Umbrella Academy (2018 – present)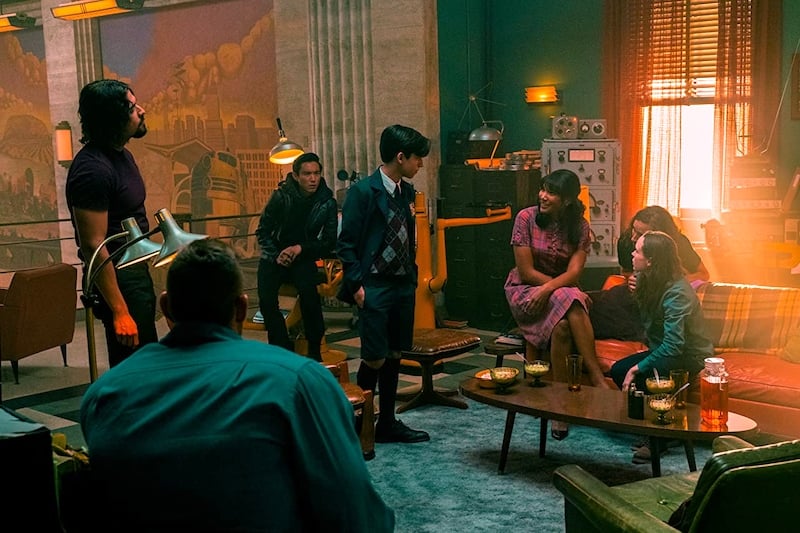 Perhaps the best way to describe Netflix's The Umbrella Academy, in a nutshell, is this: think of the X-Men characters, except they're all adoptive siblings who grew up to be 30-year-olds with lots of angst and baggage. I mean, if you spent your childhood under constant pressure to be top-notch superheroes from an emotionally distant father figure, is normal even plausible? 
After the supposed death of their adoptive father-slash-mentor, Sir Reginald Hargreeves (played by Colm Feore), the now-estranged siblings reunite in order to save the world from an impending apocalypse. Along the way, they try to figure out Sir Reginald's real identity and motive while mending their long-strained ties. 
12. Jessica Jones (2015-2019)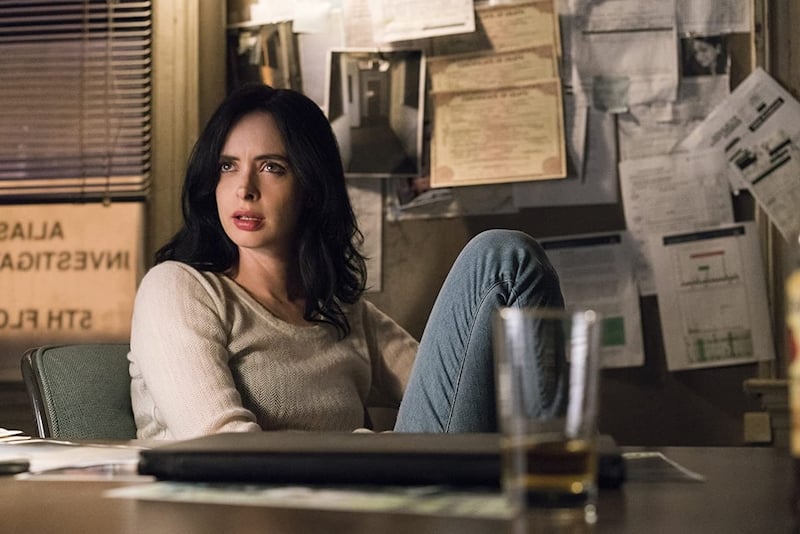 It's not every day that we meet a superhuman who very much dislikes being called a superhero. In Jessica Jones, the titular protagonist with superstrength did use to be a superhero. But after a traumatic experience with a literally mind-controlling villain, she turns to a career as a private eye. On the outside, Jessica (played by Krysten Ritter) is tough, hostile, and moody. Oh, and she spends her days drinking whisky and often failing to keep her temper in check. 
Of course, it's easy to see that deep down, she's a good person, even if she does try to push people away (mostly for their own safety). It's among the must-watch TV shows on Netflix that tackle heavy topics like PTSD — all through the eyes of a headstrong heroine who, at the end of the day, is just trying to keep it together. 
13. Modern Love (2019 – present)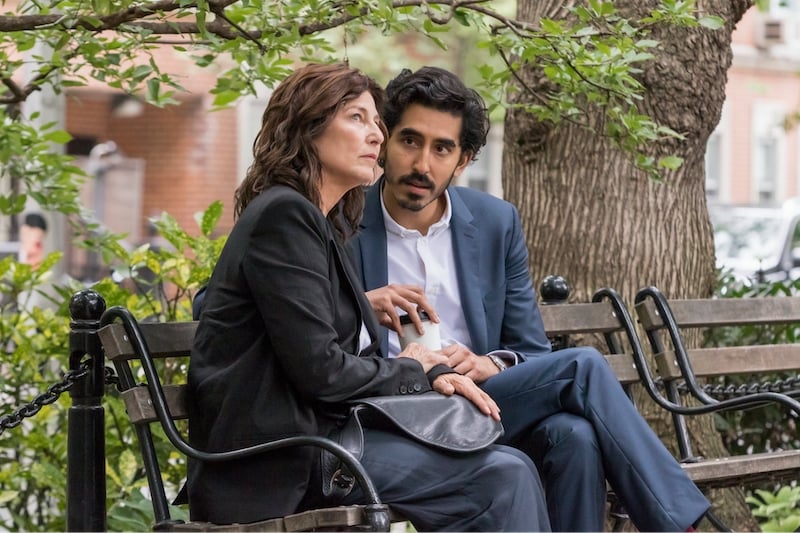 As some of you might already know, Modern Love is based on the long-running, crowd fave New York Times column. It's definitely one of the most feel-good and inspiring series to watch on Amazon Prime; with each episode presenting different takes on the all-too-elusive term that is "modern love." Dubbed as a rom-thology, it explores love in its different forms — not just the stock-image romantic kind.
Of course, all episodes are set in dazzling New York City, with a lovely soundtrack to boot. Oh, and it's got quite the star-studded cast: Anne Hathaway, Dev Patel, Kit Harrington, Lucy Boynton, and Ed Sheeran (watch out for his hilarious cameo!), to name a few. Fortunately, the show has a second season coming up, although there's no confirmed release date yet! (*Sigh.*)
Also read: Travelling to New York City: Expectations vs Reality
14. The Bold Type (2017-2021)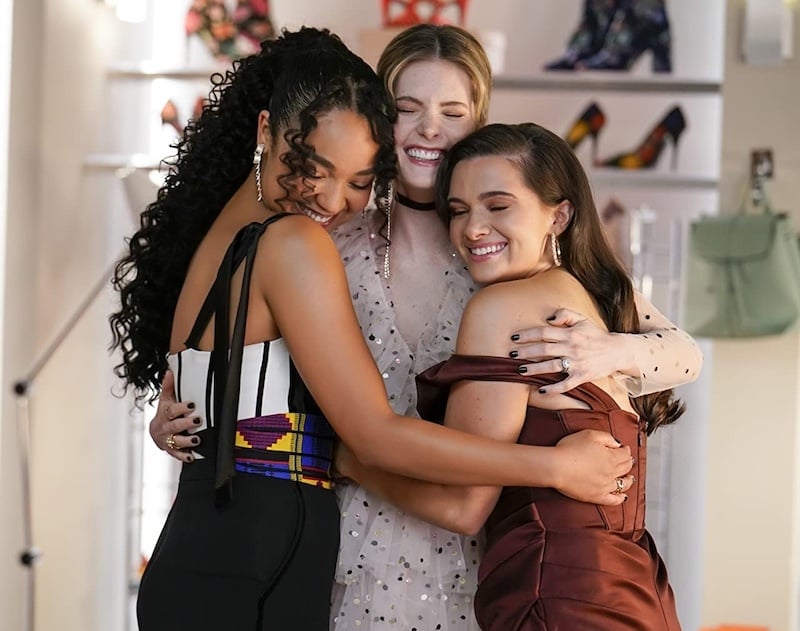 The Bold Type is another inspirational series set in the Big Apple. It centres on a stylish trio who are living their dream careers in a famous women's magazine. There's Jane (Katie Stevens), a writer constantly defying the "Write what you know" advice; Kat (Aisha Dee), a social media director exploring her racial and sexual identity; and Sutton (Meghann Fahy), an assistant-turned-stylist whose secret boyfriend is the in-house counsel. 
Together, they navigate the big-city life and career trajectories while using their wits and skills to fight for what they believe in; from exposés on abusive artists and sexist corporate healthcare, to racial equality and LGBTQ+ rights. If you're a millennial feeling quite old (and jaded) lately — what with the ever-growing influence of Gen-Z trends and references — this show will probably make you feel young (and hopeful) again. 
15. The West Wing (1999-2006)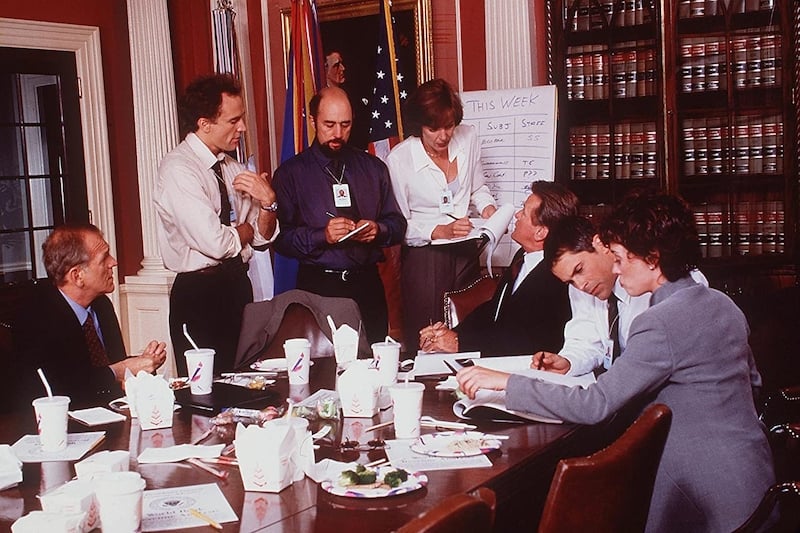 As far as cult-classic must-watch TV shows go, The West Wing is your best bet for characters that inspire self-improvement. The overall plot serves as somewhat escapist fiction in a world where many have become quite jaded about politics. This political drama takes place mostly inside the White House, under the administration of fictional Democrat president, Jed Barlet (played by Martin Sheen). Constantly by his side are his senior advisers who walk as fast as they talk. 
These main characters are arguably the most endearing workaholics on TV. And you'll probably feel simultaneously sorry for and admire them every time their duties get in the way of their personal lives. But hey, it's probably worth it if you work for a boss who's trying his best just as much as you are, right? Regardless of where you are on the political spectrum, this series is a breath of fresh air from cynical political dramas often plagued with irredeemably problematic characters. 
Also read: 15 Best Feel-Good Movies to Watch on Netflix Right Now
As you might have noticed, all the main characters in these inspirational movies and must-watch TV shows are not your usual impeccably perfect protagonists. Instead, they're complex, flawed, and above all — relatable in their own way. So, are you currently experiencing problems you need to confront head-on? Or do you simply want to improve your overall outlook? Either way, we hope you'll find what you need after watching these! And maybe, just maybe, move closer to being your best self. 
---
All images are credited to IMDb.