'Tis the season to be jolly! Every year, Christmas never fails to bring with it an atmosphere that's buzzing with anticipation, excitement and not to forget the spirit of giving. Dazzling lights are strung up all over Singapore, and the frenzy of begins – there are events to attend, activities to plan, and presents to buy.
To save you from a headache during this joyful time of the year, here are some things that you can do around the Christmas period in Singapore.
For Lovers of All Things Bright and Glitzy
Christmas Wonderland @ Gardens by the Bay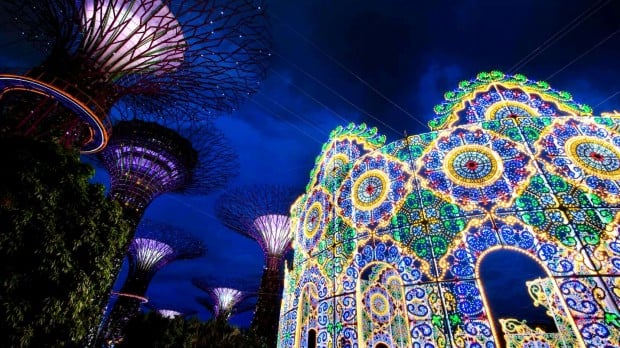 Image credit: Gardens by the Bay
A local Christmas affair at our iconic Gardens by the Bay, Christmas Wonderland will feature many exciting attractions like a festive market, performances by local artists, local choir groups and even a carousel!
Date: 27 Nov 2015–3 Jan 2016
Venue: Gardens by the Bay
Fireworks By The River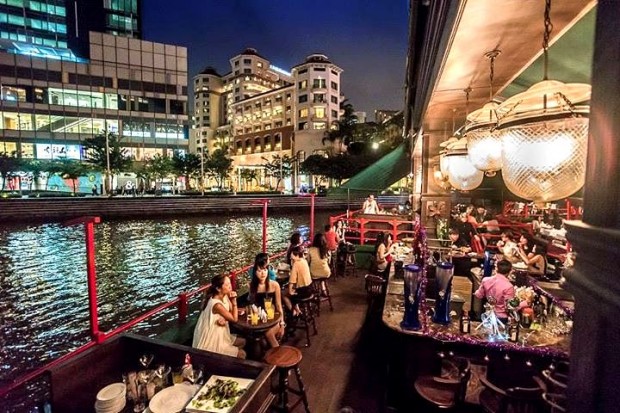 Image credit: Singapore River
Take a scenic walk along the river and watch some fireworks go up in a blaze of glory at Robertson Quay. There's nothing quite like catching fireworks exploding in the sky from the riverside and seeing the pretty reflection on the water's surface.
Date: 12 and 26 Dec, 9PM
Venue: Robertson Quay
For Party Goers
The Key to Neverland: Sick Individuals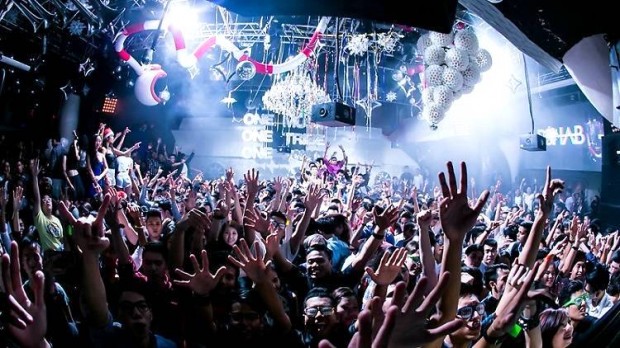 Image credit: zoukout
Party up for the last Christmas at Jiak Kim Street before Zouk officially closes. Be guided back to Neverland, "a place of adventures, pretty fairies with eternal youth where escapism thrives" and jam to the beats dropped by Sick Individuals. Dance till the clock strikes twelve, kiss someone under a mistletoe and dance some more.
Date: 24 Dec
Venue: Zouk
kyo X'mas Masquerade Ball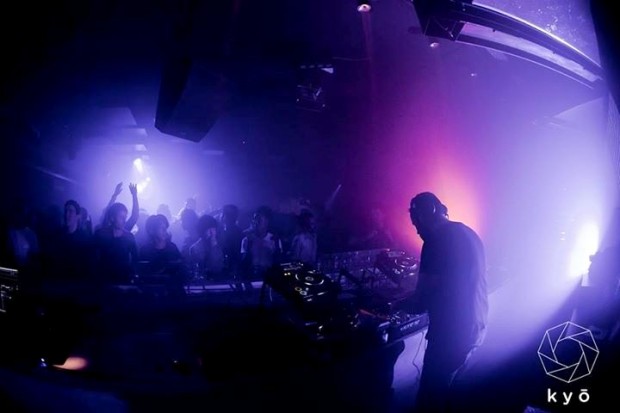 Image credit: kyo
A masquerade ball isn't a party unless there's pulsating music and people on the dance floor. Party it up at Club kyo and and dance to hip hop and RnB beats by resident DJs Andrew Chow and Titus. Look out for the costumed break dancers, they'll show you how it's done.
Date: 24 Dec
Venue: Club Kyo
For The Shoppers
A Secret Christmas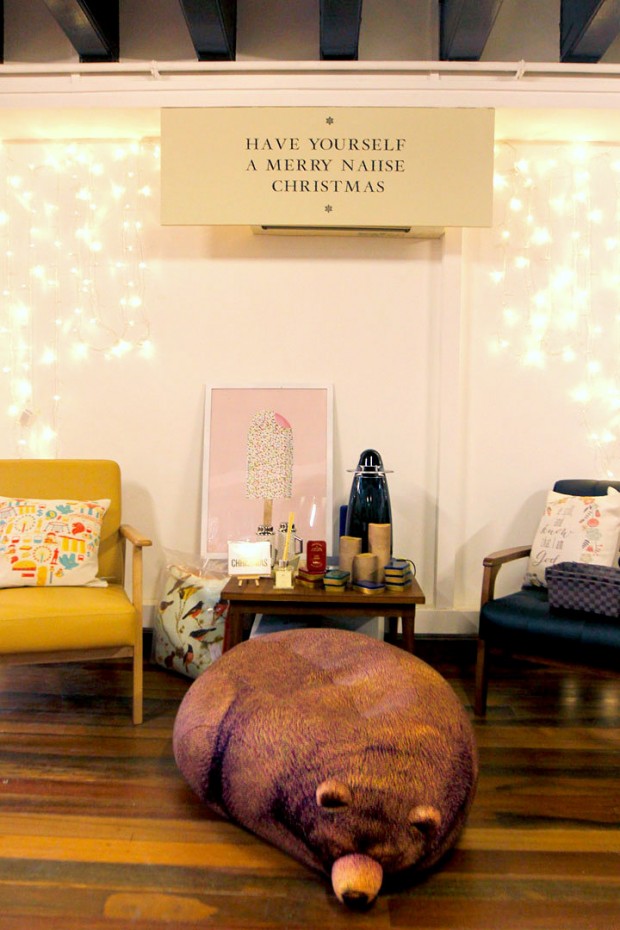 Image credit: Naiise.
If you're looking for an interesting place to get your Christmas shopping done, don't forget to stop by Naiise's A Secret Christmas. They'll be selling quirky gifts and they even have a treasure hunt planned for customers! But the cherry on top of this unique installation has got to be the Pass It On Project they will be holding, where you can write encouraging notes for a total stranger, and the stranger who receives it will do the same for another. Yay! All in the spirit of giving!
Date: 13 Nov–24 Dec
Venue: 167/169 Telok Ayer Street
TBM Xmas Market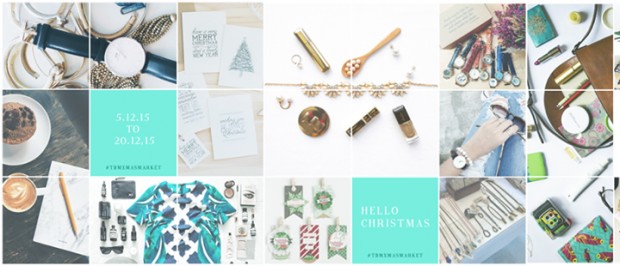 Image credit: Three Blind Mice
Unleash your inner budget shopaholic and go crazy at the TBM Xmas Market that will be held over three weeks! This is probably the longest duration a flea market of its kind has ever been held. Who knows, you might even walk away with amazing Christmas gifts not just for your friends and family, but for yourself!
Date: 5–20 Dec
Venue: PoMo Mall
For Families
Sparkling Christmas at VivoCity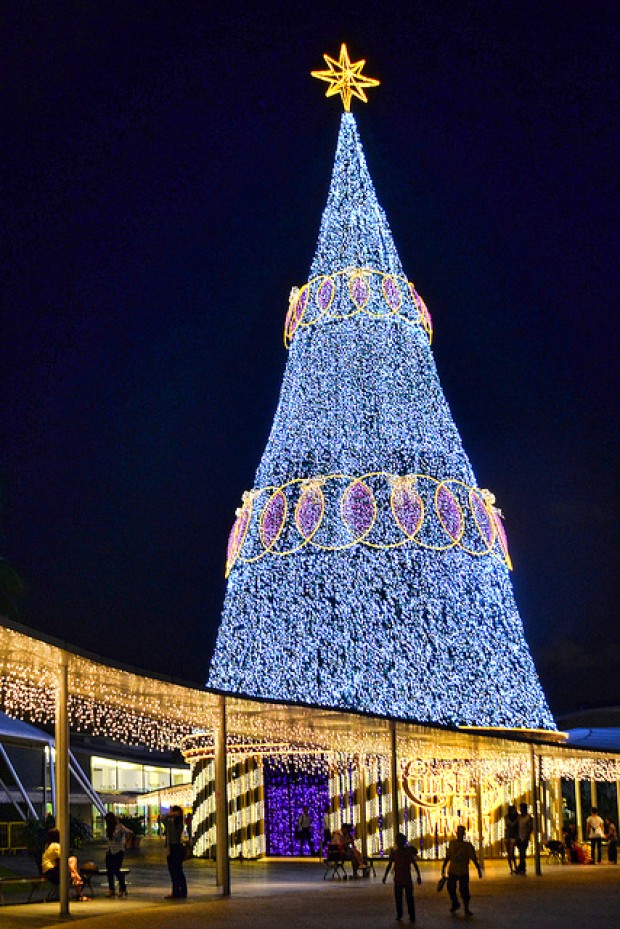 Image credit:  Choo Yut Shing
Marvel at the giant 107 ft Christmas tree that is found on Sky Park, Level 3 at VivoCity. The glittery tree will be lit up from 13 Nov to 31 Dec so be sure to make time to bring the whole clan! The light shows will be on daily at 7.30pm, 8.30pm and 9.30pm.
Date: 13 Nov–31 Dec
Venue: VivoCIty
Pedestrian Night Highlights (Christmas On A Great Street)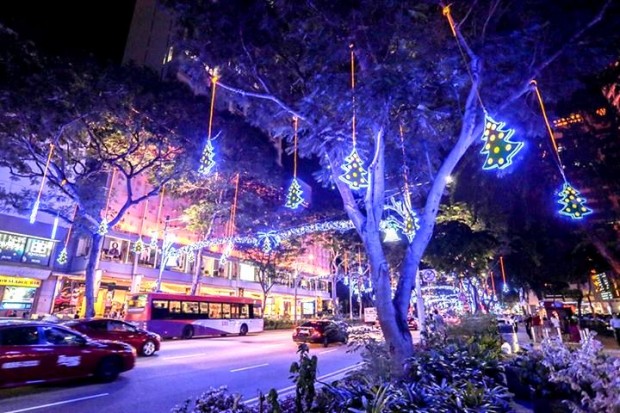 Image credit: Orchard Road
This Christmas, be sure to walk down Orchard Road and soak in the Christmassy vibes in the air. The Pedestrian Night Highlight will bring shoppers activities like Santa's Ride by Eco Rider and Instant Polaroid Booths. If you like the sound of FREE movie & popcorn combo vouchers, shopping vouchers and ice cream, download the OneOrchard mobile app!
Date: 5 Dec
Venue: Orchard Road
Christmas Foam Party Countdown 2015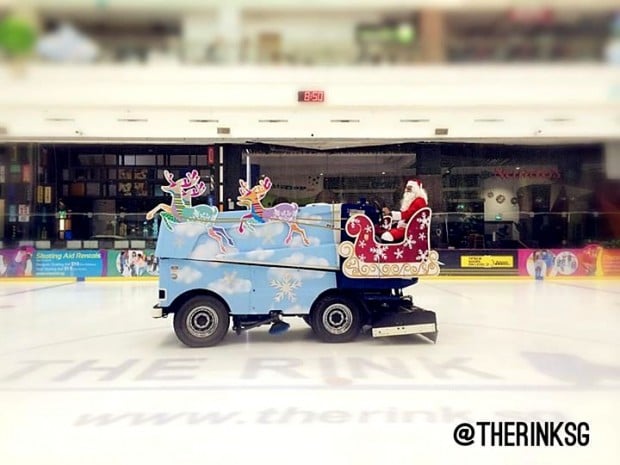 Image credit: The Rink
Usher in Christmas as you skate around for three hours while being piled on with foam! Expect to get soapy and to see snowfall at The Rink! Get your early bird tickets before 11 Dec at just SGD 23 and save some money for those Christmas gifts!
Date: 24 Dec
Venue: The Rink, JCube
For The Foodies
A St. Regis Festive Celebration
Image credit: St. Regis Singapore
Christmas is a great time to feast, so feast away at St. Regis Singapore and indulge in epicurean meals from signature restaurant Brasserie Les Saveur, italian cuisine at La Brezza and authentic Cantonese fare at Yan Ting.
Date: 24–26 Dec
Venue: St. Regis Singapore
A Snow Garden Christmas, 1-Altitude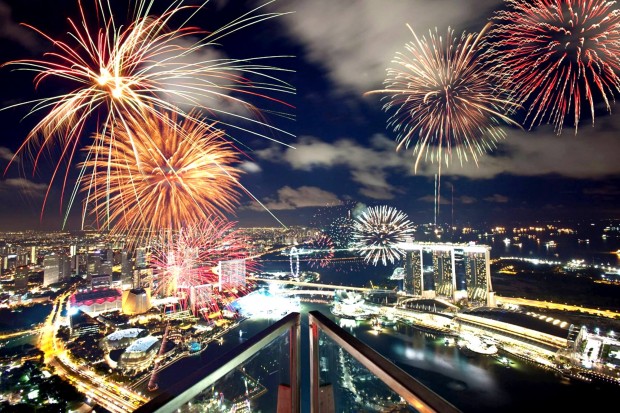 Image credit: 1 Altitude
Save some tummy space for a Christmas feast with a view. Enjoy the nation's iconic skyline from 1-Altitude as you savour on succulent roast turkey and wash it down with a glass of carefully concocted cocktails.
Date: 24–25 Dec
Venue: 1-Altitude
With so many exciting to do this Christmas, start marking out your days and book your dates (not the ones on the calendar of course). Jingle all the way through Christmas with your loved ones and have a jolly good time celebrating around Singapore!