Now that full-scale vaccination efforts are well underway in several countries, many stuck-at-home travellers are hoping that the vaccine will allow them to travel freely and with fewer quarantine restrictions in 2021. Confidence in travel is also growing in countries where COVID-19 vaccines are being distributed. 
Travellers in Singapore are among the most eager citizens when it comes to planning future trips. According to a recent TripAdvisor report, 87% of Singaporean travellers say they are "more likely to travel domestically if they receive the vaccine, and 90% are more likely to travel internationally."
Likewise, positive sentiment towards post-vaccine travel is picking up in North America. In a survey conducted by the World Travel & Tourism Council (WTTC), 70% of U.S. and Canadian travellers say they plan to take a holiday vacation in 2021. 
Also read: Singapore Airlines Delivers First Batch of COVID-19 Vaccines to Singapore
However, there might still be barriers to overcome. Although vaccines are definitely a step in the right direction for travel, some safety protocols from the COVID-19 pandemic — namely wearing masks, sanitising our hands, and social distancing — are likely here to stay. 
Where Singapore stands with the COVID-19 vaccine
In Singapore, more than 113,000 individuals have received their first dose of the Pfizer-BioNTech vaccine as of 27 Jan 2021, according to the Ministry of Health (MOH).
Still, experts predict that it could take years before international travel returns to pre-pandemic levels.  
"It's not going to be, flip a switch and (it's) free for everybody to travel," said Singapore Health Minister Gan Kim Yong. The Health Minister is a co-chair of the country's COVID-19 task force and spoke during a media conference about Singapore's handling of the pandemic. 
Mr. Yong pointed out that the state of travel is still dependent on the "global COVID-19 situation," according to The Straits Times. Therefore, the return of international travel is "likely to take place progressively, through bilateral arrangements, which could then expand into regional arrangements."  
Similarly, Education Minister Lawrence Wong, who is also a co-chair of the same multi-ministry task force, has urged the public to remain vigilant. He expects that Singapore will most likely remain in "pandemic mode" for the next 12 to 18 months. 
"Even if the majority of people in Singapore get vaccinated, it's impossible for the world to be vaccinated by this year," said Mr. Wong. "Which means that all around us, there will be countries where the virus may very well still be raging." 
How we can prepare for travel after the COVID-19 vaccine
So, is it safe to travel freely once you've had the vaccine? Well, it's not that simple. Many countries remain closed to international tourists. Although it can be tempting to think about post-vaccine travel like an on-and-off switch, we still have a long road ahead of us, which is why a more cautious and gradual transition is advised. As travellers, here's what we can do to prepare in the here and now. 
1. Mask up: face masks and social distancing are here to stay
Let old habits die hard: We've had a year to grow accustomed to wearing masks, sanitising our hands, and integrating social distancing into our lives. We've also learned to cope with work-from-home arrangements, while making other necessary adjustments to our daily routines. 
So far, the Pfizer-BioNTech vaccine has been proven to be 95% effective at preventing the severe symptoms of COVID-19 infection, while the Moderna vaccine has shown 94.1% efficacy. 
But even fully vaccinated citizens still can't leave out the slightest possibility of catching the virus, according to a report by BBC News. Until everyone has been vaccinated, there's still a chance that you could become infected with the virus and pass it along without knowing. 
Even a negative COVID-19 test result is not an excuse or a license to stop wearing a mask or defy social distancing measures. A negative result only indicates that you did not have the virus at a specific point in time. You can still catch the virus from other people after taking the test, and you can become a carrier of the virus even without you realising it or showing any symptoms. So please, put your mask back on. 
2. Brace yourself for vaccine passports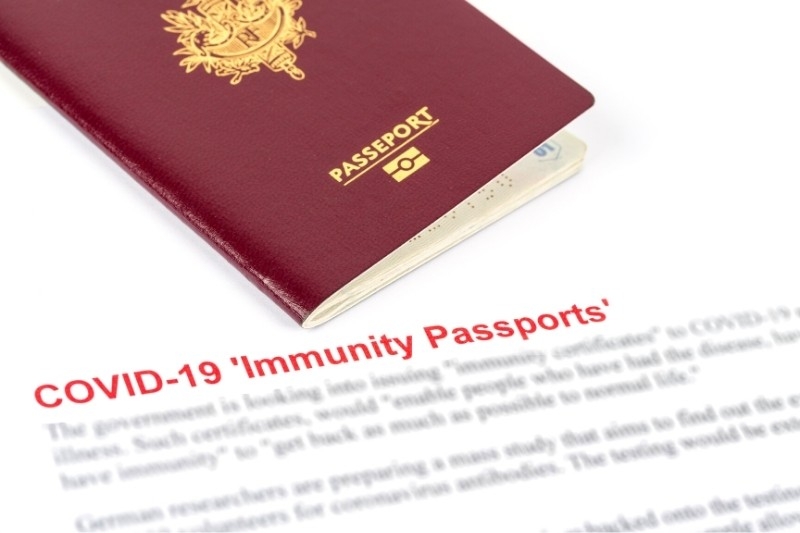 "May I see a vaccine passport, please?" As nations ramp up their immunisation efforts to kickstart economic recovery, the idea of "vaccine passports" — referring to universally recognised vaccination certificates or documentation showing proof of immunity against COVID-19 — has sparked debates among experts in the global travel community. 
Some believe that vaccination could be a game-changer for the tourism industry by restoring public confidence in travel. Others argue it will be unfair and even discriminatory to travellers who have yet to receive vaccines. To keep you informed about the latest developments on vaccine passports, here are two sides of the debate: 
The case for and against vaccine passports
During a meeting in Madrid organised by the United Nations World Tourism Organization (UNWTO), the Global Tourism Crisis Committee called for vaccine passports as an "essential" travel document to jumpstart overseas tourism. 
One of those in favour of this idea is Greek Prime Minister Kyriakos Mitsotakis, who proposed a common European certificate to restore cross-border travel within the EU. 
Other tourist destinations such as Seychelles, Cyprus, and Romania have already announced their intentions to open borders to tourists who have been fully vaccinated, as long as they can show an authentic certificate of vaccination.
In the Philippines, travel authorities are also open to introducing a COVID-19 passport requirement for international tourists. The Bureau of Immigration announced in a press release that vaccine passports could "speed up immigration processing at the airports and facilitate the revival of [the] tourism and travel industry in the country." 
Also read: Why Philippine Tourists Need a COVID-19 Passport According to the Bureau of Immigration
But some experts worry that requiring vaccine passports will only further weaken people's desire to travel by plane. More pressing, it could tilt the scales in favour of travellers from wealthier countries, who have the lion's share in procuring and distributing vaccines to their citizens. 
The timeline of vaccine distribution is already uncertain for low-income or developing countries. If vaccine passports become a mandatory requirement for travel, then tourists from poorer countries will be left out of the global conversation about travel entirely. 
"Only a tiny percentage of people around the world have so far received the vaccine," WTTC President and CEO Gloria Guevara said in a public statement. "[Therefore], we should not discriminate against those who wish to travel but have not been vaccinated."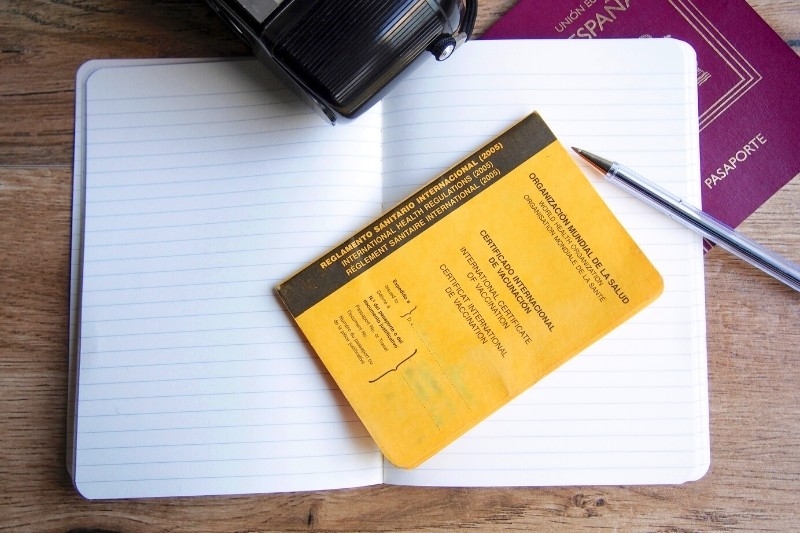 The International Air Transport Association (IATA) is also skeptical about vaccine passports. Stating that global vaccination roll-out could take at least 12 to 24 months, the IATA argues that waiting for tourists to get vaccinated before reopening borders is "not an option."
"The common sense approach is to allow the free movement of people who can prove a negative test result, rather than reserve travelling or jobs for a small minority who have been vaccinated," said Guevara. 
What do vaccine passports mean for travellers?  
Bottom line? No matter which side you find yourself aligning in this debate, vaccine passports could very well be a reality for either your home country or a future travel destination you might be interested in. 
From what we can observe about the rising cases and the renewed lockdowns in countries across the globe — including the United Kingdom, Hong Kong, and Japan — all signs point to countries laying down stricter entry requirements. 
Will it be vaccine passports or mandatory COVID-19 testing? Travellers, pick your poison. 
3. Support small businesses and your local travel industry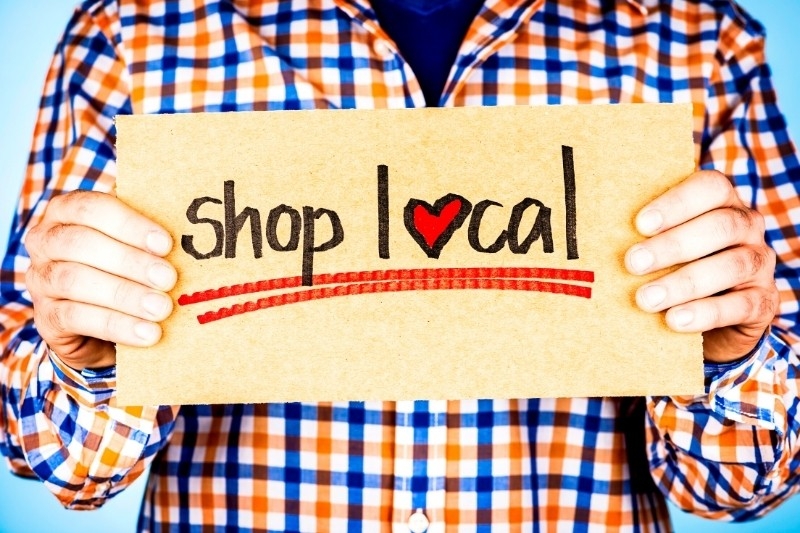 We like to joke our readers about air fryers being an indicator of success. But all kidding aside, the pandemic has brought to light the ways in which we allocate our resources, whether that involves growing a travel fund, assisting health workers and frontliners, or giving our local travel industry a boost by supporting the small businesses in our area. 
So, we'd like to propose a resolution. Whether you're travelling domestically at the moment or waiting to get back out there, let's do our best to support local businesses. They could really use the help. 
Every coin that goes into assisting small enterprises also helps us and the economy in the long-run. By supporting homegrown businesses, we can find small ways to uplift our neighbours and keep them afloat long enough to outlast the pandemic. 
Also read: 5 Unique Businesses In Singapore to #SupportLocal
4. Follow safety measures and travel regulations
Since we cannot assume that our community is COVID-free, we should respect safety and health protocols. Frankly, we can't count the number of times we've cringed at the appalling behaviour that some celebrities think is okay. Violating health protocols, faking test results, hiding COVID-19 symptoms, not following contact tracing, throwing a party in an Airbnb…the list goes on. 
Remember what we said earlier about supporting small businesses? Well, defying COVID-19 restrictions does the exact opposite of that. 
See, many establishments have placed safety measures and health protocols to protect customers from COVID-19. But deliberately violating these safeguards can lead to businesses shutting down or being ordered to close, which can result in workers losing their jobs. 
To the travellers with #FirstWorldProblems who live in a bubble of their own making: There are real consequences of taking the pandemic lightly and violating the very health protocols meant to keep everyone safe. All it takes is one super spreader event for COVID-19 to spread in an uncontrollable way. Even if getting sick might not matter to you or your COVID-19-tested friends, you should still think twice about endangering the vulnerable people around you and the local businesses that are just trying to survive. 
Also read: 8 Most Insensitive Things Travellers Do During a Global Pandemic
The journey to becoming a more considerate, empathetic, and globally conscious traveller starts at home. If we cannot even handle the safety protocols of our neighbourhood cafe or restaurant, then how can we expect to be responsible travellers once borders reopen? 
5. Aim for responsible travel habits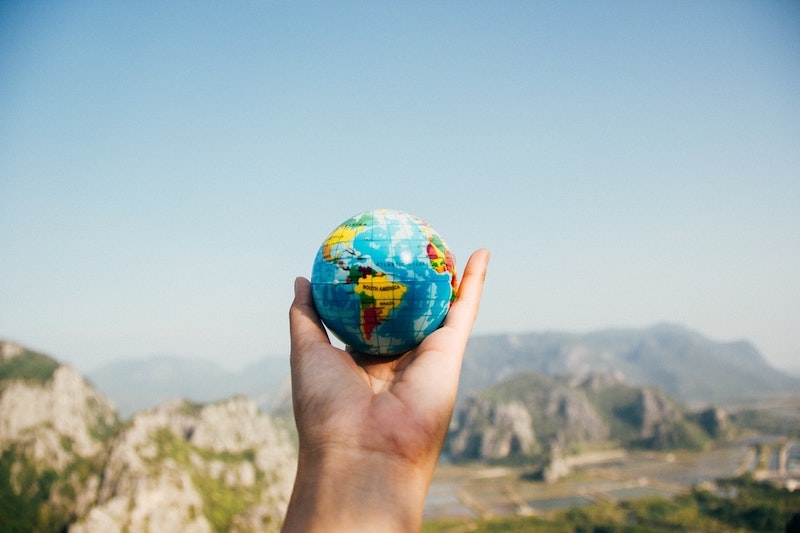 None of us is perfect, but we can all make better choices as travellers. We've witnessed the damage of overtourism, the harm of unethical wildlife tourism, and the destruction that careless travellers can leave behind. Or how just one single tourist lying about their travel history can lead to a super spreading event that affects us all. 
During the early stages of the pandemic, we laid out some of the most significant pandemics in human history to relay an encouraging message to our readers about how we can, and will, survive through this pandemic as well. 
After a year of highly unpredictable events in 2020, we know that recovery is going to take much longer than we expected. Pre-pandemic travel isn't coming back until 2024, if the International Air Transport Association (IATA) is to be believed.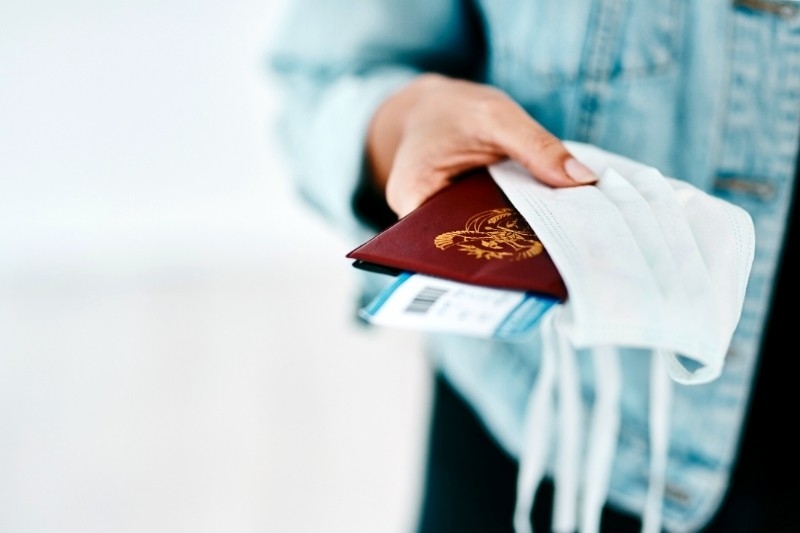 Not everything is going to change the moment we receive the vaccine, which is why we must stay vigilant. Whether it's supporting our essential workers or helping out in volunteer organisations, we can make sure that our next adventure will be worth the wait. 
In the meantime, there's nothing to stop us from making future plans, and it definitely doesn't hurt to dream. Just stay safe, wear your mask and sanitise your hands regularly, and don't be a Covidiot.