An immensely beautiful nature, rich history and the most delicate cuisine – Japan offers many reasons for a visit. However, there is another side to Japan – one that is rather strange and and exclusive to Japan; one that can be labelled as #OnlyInJapan.
Come with us on a visual journey to explore strange toilets, comics coming to live, proud mobsters and much more.
Also read: 16 Things Japan Does Better Than Your Country
1. Eat…. food that stares at you from behind dark sunglasses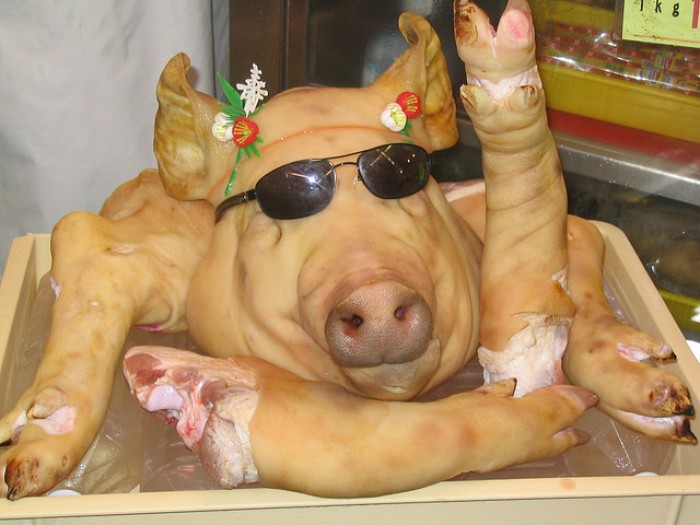 Image credit: rumpleteaser
2. The Japanese pack everything nicely… including individual ears of corn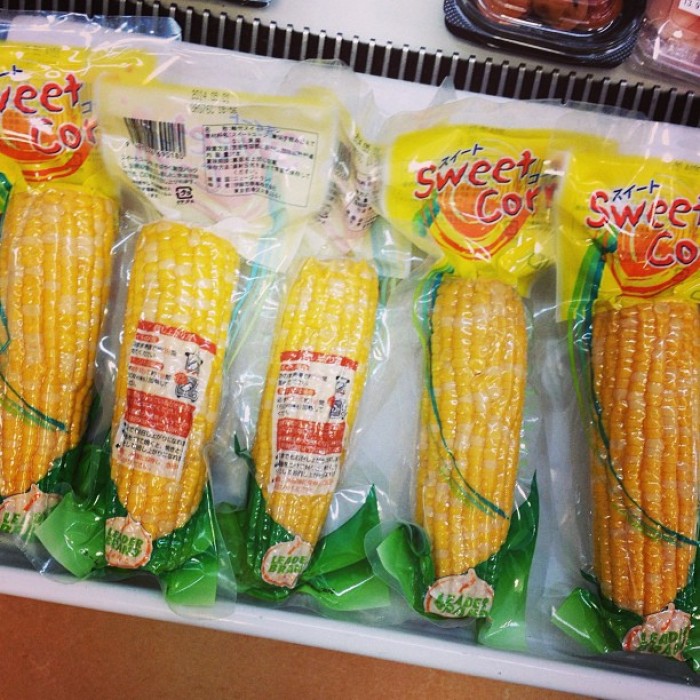 Image credit: Sarah Stierch
3. Pudding with a… curious taste (and shape)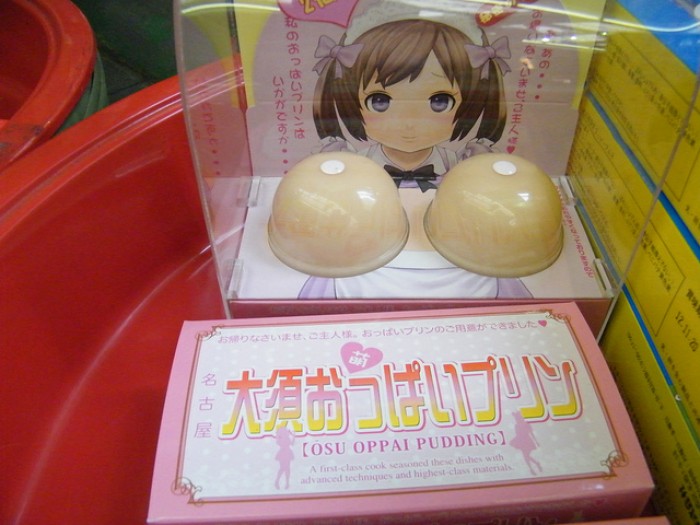 Image credit: Michael Zimmer
4. Take to the skies in a flying Pokemon vessel!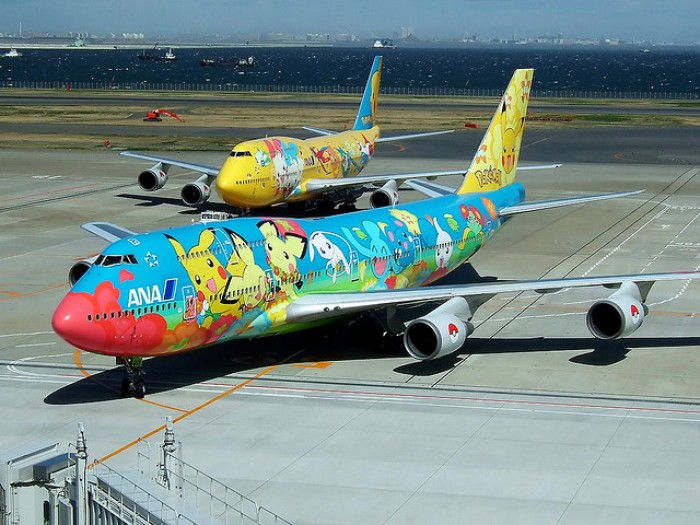 Image credit: Haseo
5. The world's a real-life manga comic everywhere you turn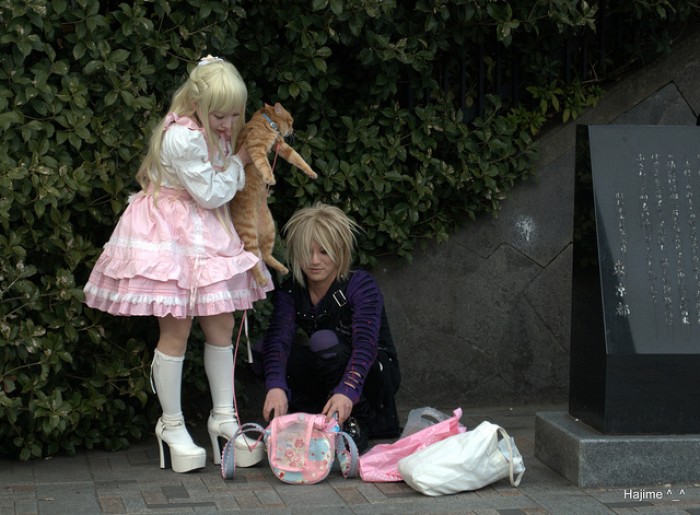 Image credit: Derek Preston
6. Jam-packed jam sessions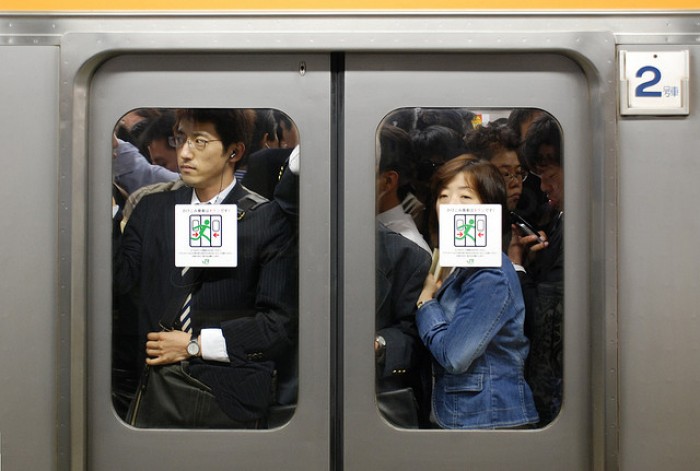 Image credit: Amir Jina
7. Feel like a pea in a pod in one of these overnight capsule pods
8. Chill out with monkeys in hot tubs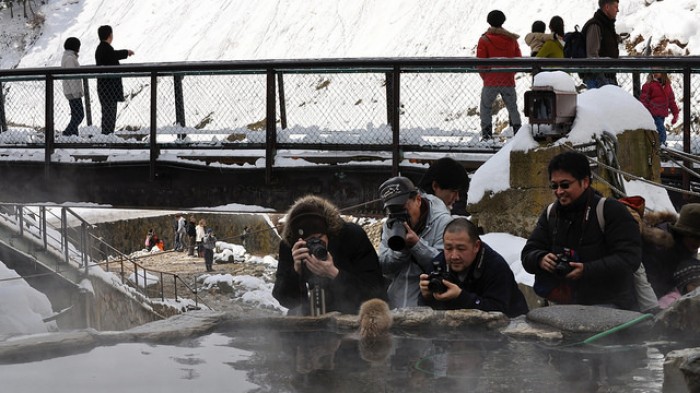 Image credit: David McKelvey
9. A stark reminder of the horrors of war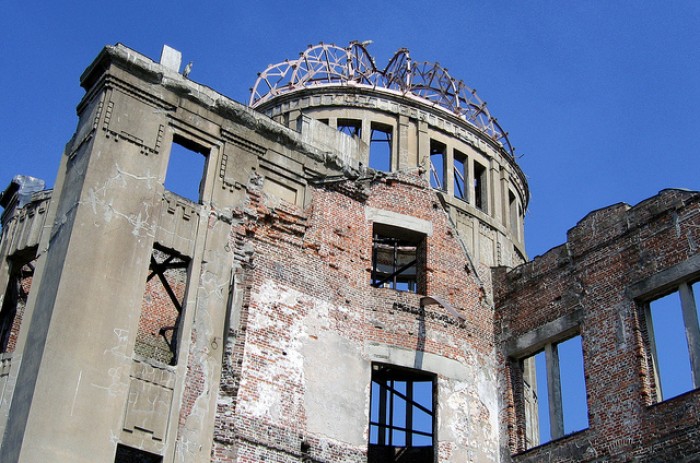 Image credit: Jpellen
10. Stranger than (Maid's) fiction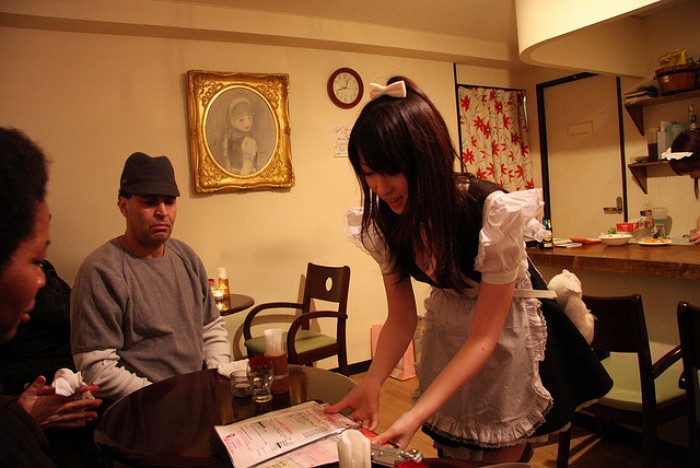 Image credit: Lee LeFever
11. Feast your eyes on a geisha or maiko (apprentice geisha) as she weaves her way through the streets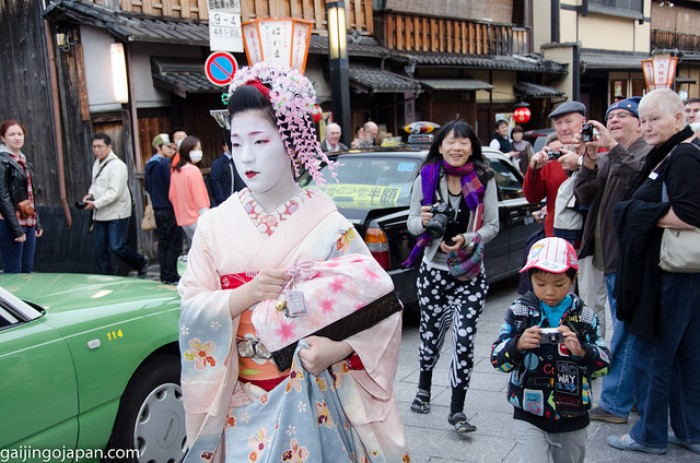 Image credit: GaijinGoJapan.com
12. Get your kawaii (Japanese for 'cute') on in an instant photo booth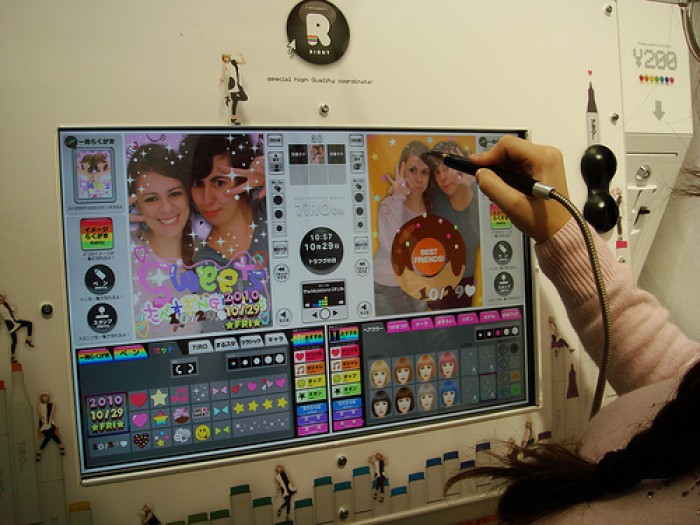 Image credit: Alicia Rosello Gene
13. Beware of the Yakuza (Japanese Mafia), who wear their tattoos proudly on their sleeves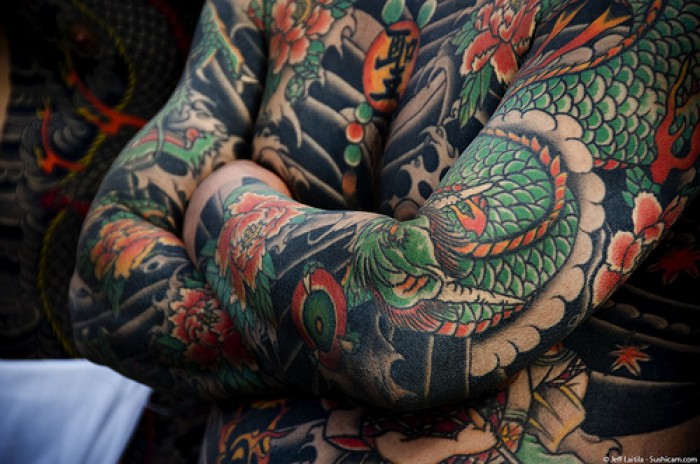 Image credit: Jeff Laitila
14. Have an out-of-the-world meal at an outer space themed restaurant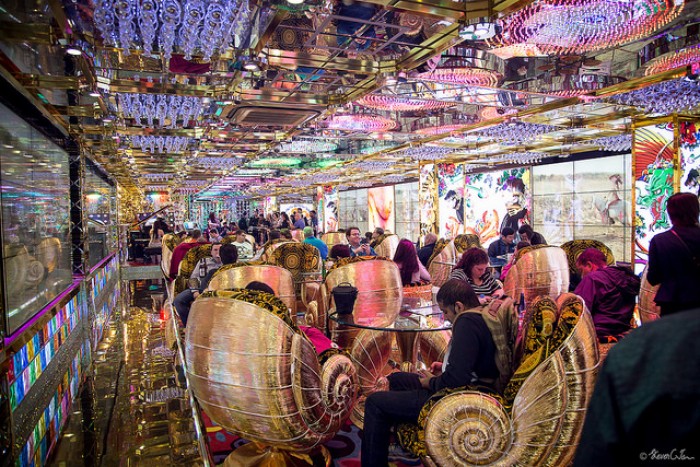 Image credit: Steven Tan
15. Be witness to a Rock n' Roll revival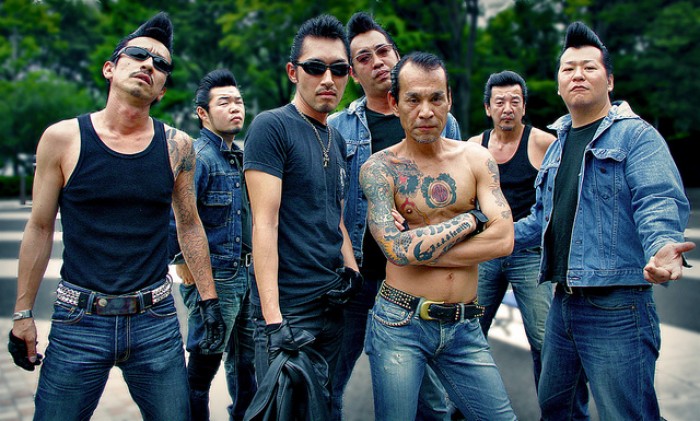 Image credit: Just One Way Ticket
16. Have mass picnics under the sakura (cherry blossom) trees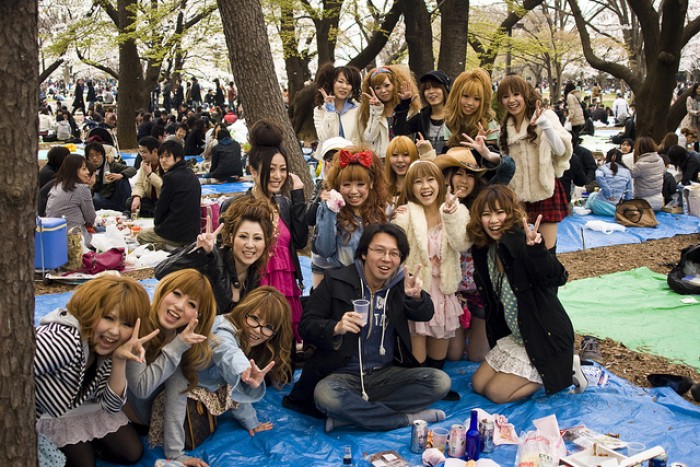 Image credit: Trent McBride
Also read: 10 Things That Are Rude to a Japanese But Not to You
17. Buy wacky accessories for your phone – tiny cactus, anyone?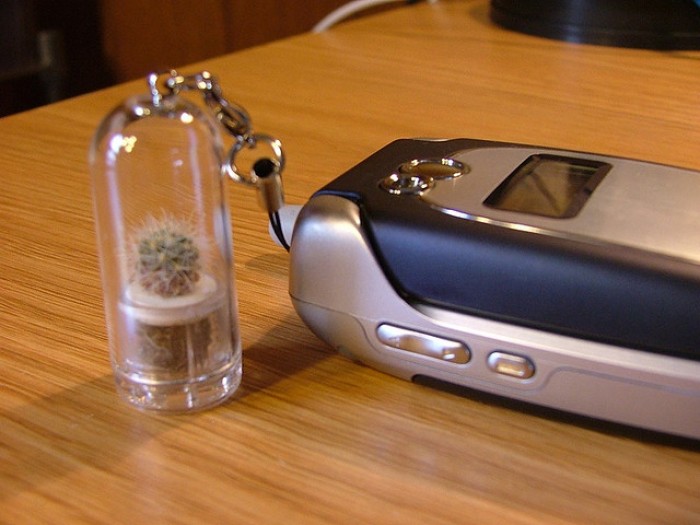 Image credit: Rebecca Partington
18. Square watermelons. 'Nuff said.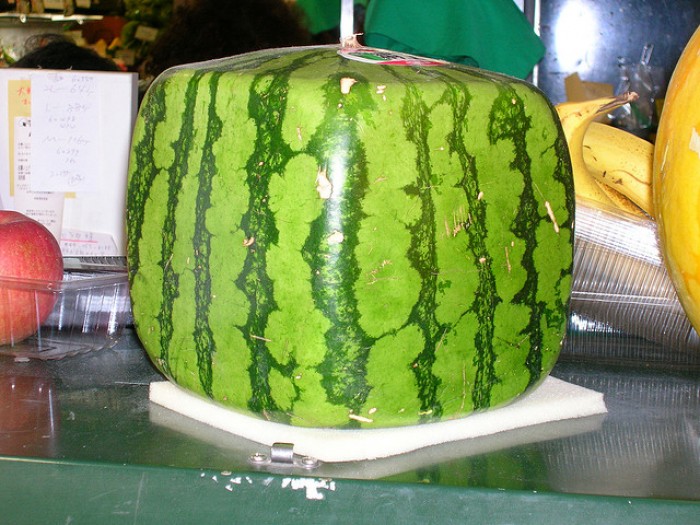 Image credit: Nada Stankova
Also read: 7 Types of Seriously Weird Hotels You Can Find in Japan
19. Everyday is a different style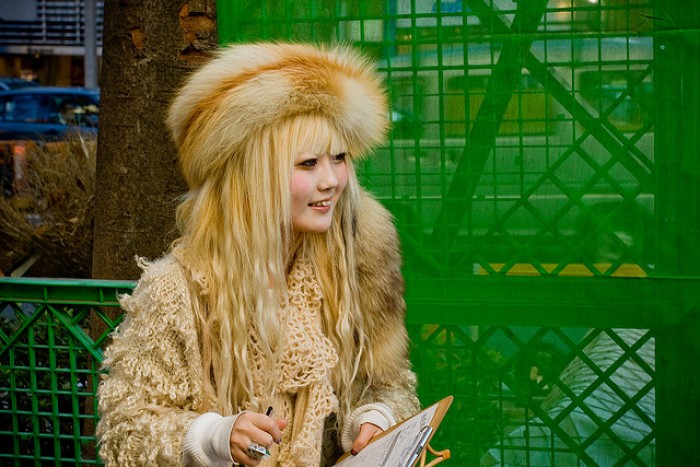 Image credit: rc!
20. THEIR CRAZY ADVANCED TOILETS?!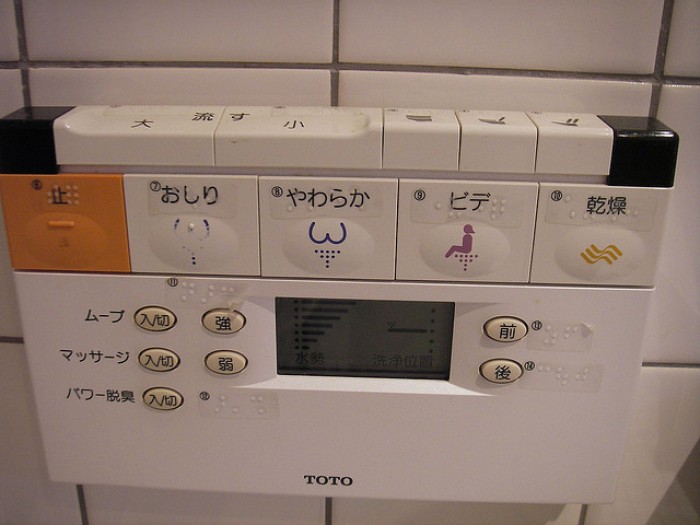 Image credit: Lee LeFever
If you have been to Japan before, you might have seen some of these curiosities before. Japan has surprises at every corner, and they are a delight to experience and understand. Enjoy your exploration!