We've shared to you our fearless forecasts on when and where to best see sakuras in full bloom this coming spring. However, our forecasts have been limited to Japan, Korea and Taiwan only…what if you decide to go elsewhere?
Fear not, here's a list of places around the world where you can still get a great view of these beautiful Japanese trees.
Shanghai, China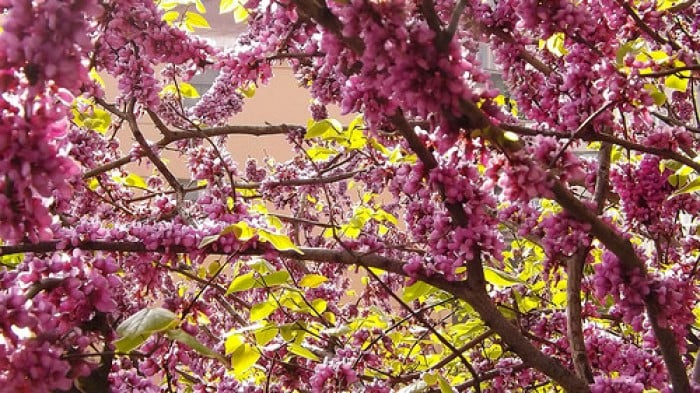 Image credit: Mr Thinktank
If you aren't able to visit Japan, Taiwan or South Korea for some reason, there is always another Asian country that you can visit to see cherry blossoms come spring time. The events and festivals in Shanghai aren't as big as those in Japan but it offers beautiful views nonetheless. Among the most popular parks include the Gucun Forest Park, Shanghai Botanical Gardens, Chensan Botanical Gardens, Tongji University and several others.
Stockholm, Sweden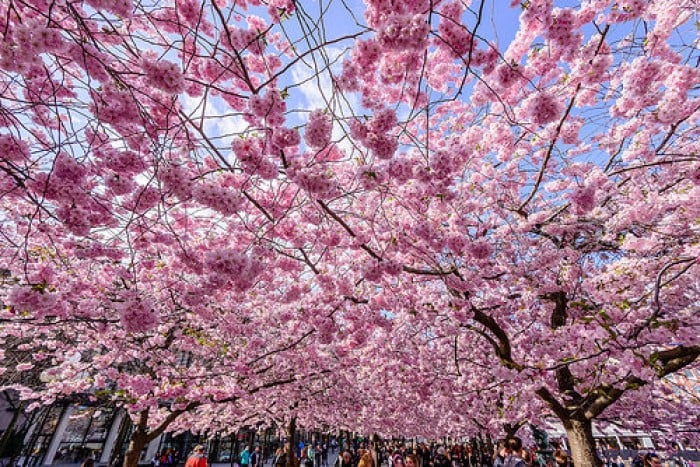 Image credit: Arild
When looking for cherry blossoms, the first thing that comes to mind is Kungsträdgården or King's Garden. It has been the most popular garden since the Middle Ages and, at present, has the largest display of pink cherry blossoms in all of Stockholm.
Paris, France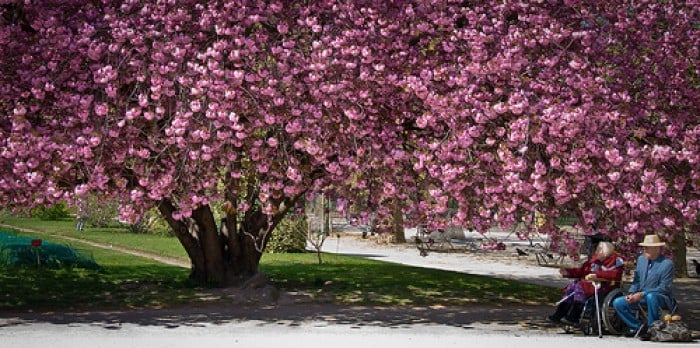 Image credit: Gary Ullah
Nothing compares to seeing sakura blooms in the most romantic city on earth. The cherry blossom trees do not come in groups as huge in Japan and other Asian countries but they definitely offer a colourful break from the gray and dreary mood of winter. You can head over to the Eiffel Tower, Notre Dame, Square Gabriel Pierné, Petit Palais or the Jardin des Plantes.
Hamburg, Germany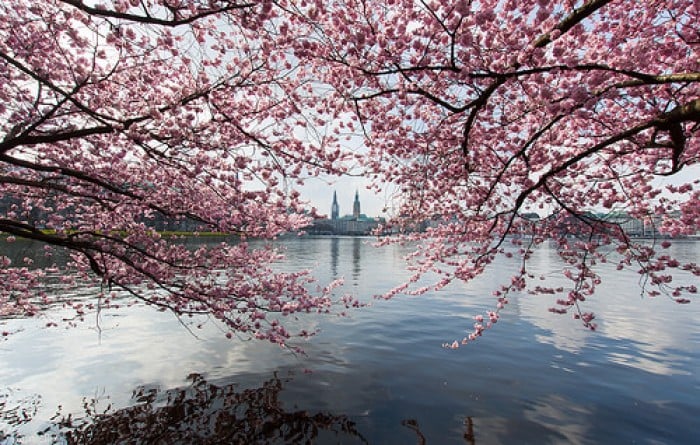 Image credit: Marnie Pix
The cherry blossom festival in Hamburg, called the Kirshblütenfest, started back in the 60's when the city was gifted with hundreds of cherry blossom trees by the Japanese Consulate. However, the festival does not usually happen at the peak of the blooms but you do get a good glimpse of the Japanese culture and fireworks. For the best views, head over to the Alster Lake and the Planten un Blomen Park.
Jerte Valley, Spain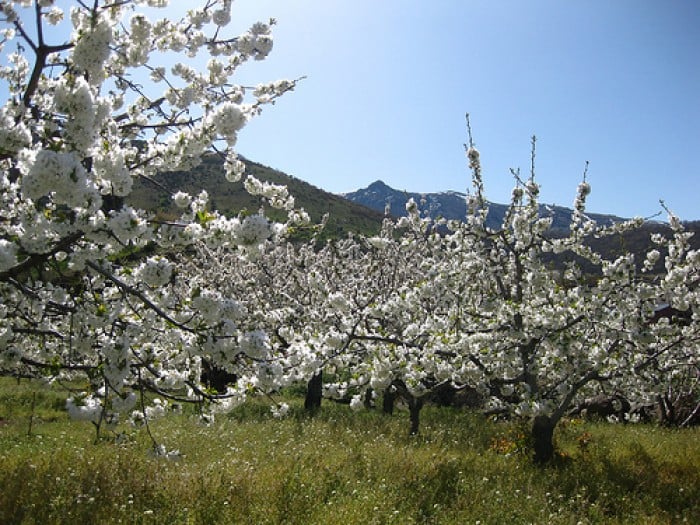 Image credit: Mr Hicks46
Celebrate the cherry trees in bloom, or Cerezo en Flor in the local dialect, the Spanish way. The events, which take place in Jerte Valley and several other towns, usually come with exhibitions, tasting events and even medieval markets.
Vancouver, British Columbia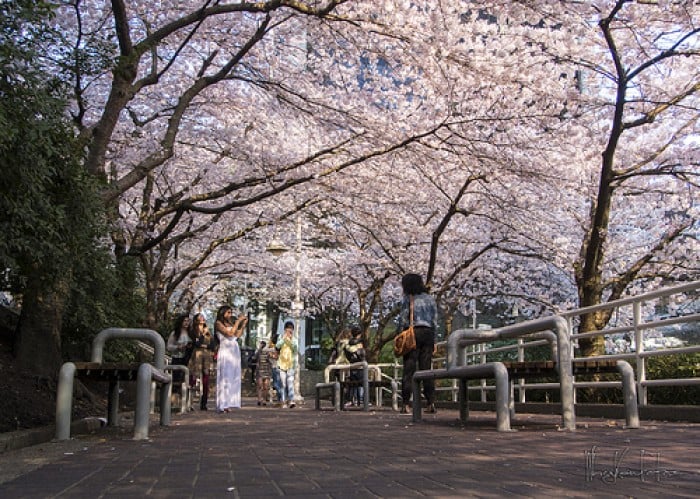 Image credit: Kenneth Leung
Picture yourself walking among the 40,000 cherry trees in full pink and white blossoms. Dreamy, right? Well, that's totally possible in Vancouver and you can even go on bike rides or art classes around this time. Just make sure to visit Queen Elizabeth Park, VanDusen Botanical Gardens, Stanley Park or even at the downtown Burrard SkyTrain station to enjoy these awesome sights.
London, UK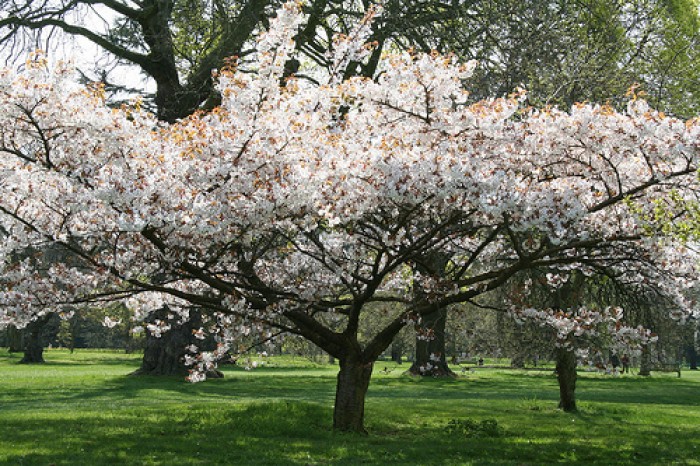 Image credit: Katy Ereira
Ahh…London. Who wouldn't want to visit this beautiful British city and enjoy the sakura blooms at the same time? And the best place to head to? Kew Gardens is right at the top of the list where you can do your walk starting from the Rose Garden. Other places to visit would be Regent's Park, Kensington Gardens, St. James's Park and the Alexandra Palace and Greenwich Park.
Curitiba, Brazil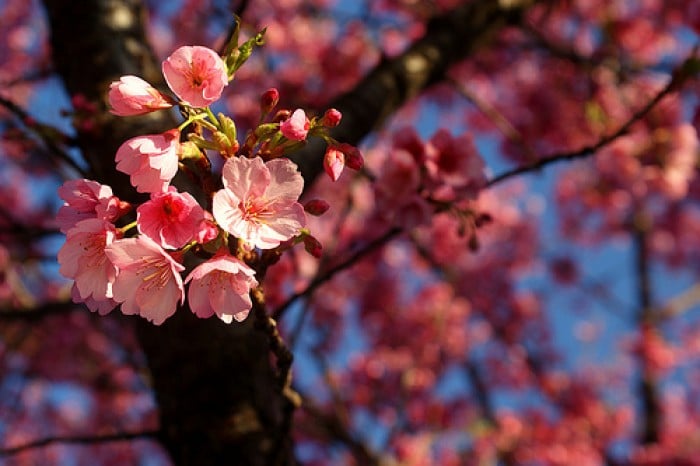 Image credit: Thisby Khury
You probably would never think of Brazil as a cherry blossom viewing destination, but it actually is! A lot of Japanese people immigrated to the country starting about a century ago and planted sakura trees around including in Curitiba. The best viewing time in Brazil, though, would be during the winter, which is in July. If you are around the area at this time, be sure to check out Praça do Japão, Jardim Botânico, Parque Tanguá, Anita Garibaldi Street, Iguaçu Street and Pasteur Street.
Washington, DC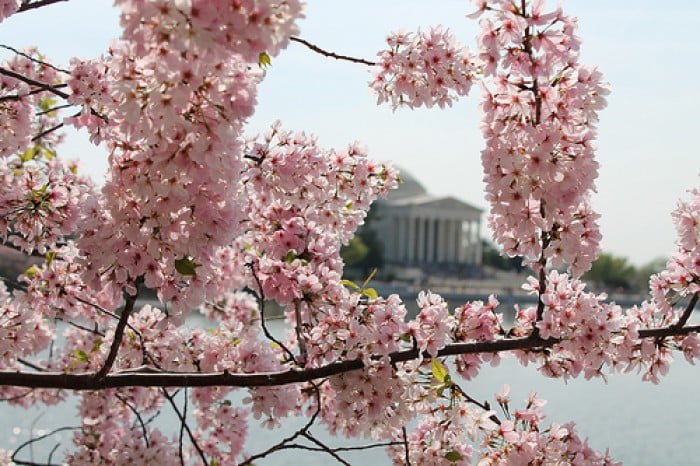 Image credit: Elvert Barnes
Cherry blossom viewing in the US? Guess what, it's totally possible in several states across the country. However, the most popular festival of all happens in the capital, Washington DC. The National Cherry Blossom Festival is celebrated every 27 March to commemorate the time when Mayor Yukio Ozaki from Tokyo City gave Japanese cherry trees to the city.
Also read: Sakura Season in Japan: Perfect Cherry Blossom Spots for that Instagram-Worthy Shot
What do you think? Where might you be headed this coming spring?